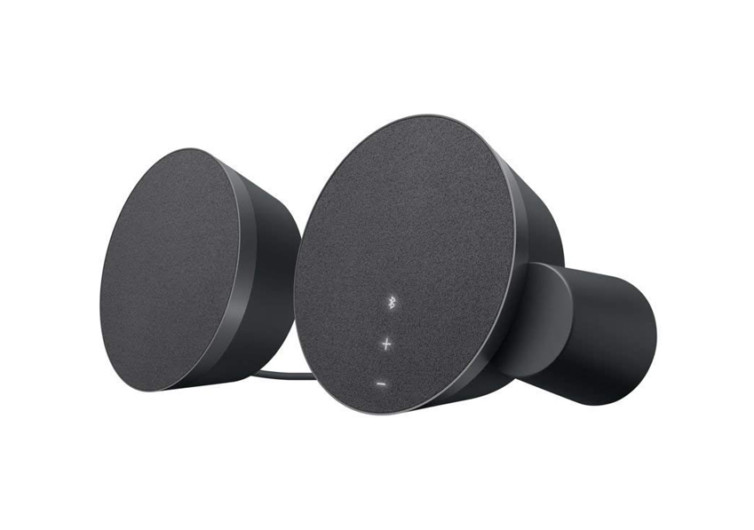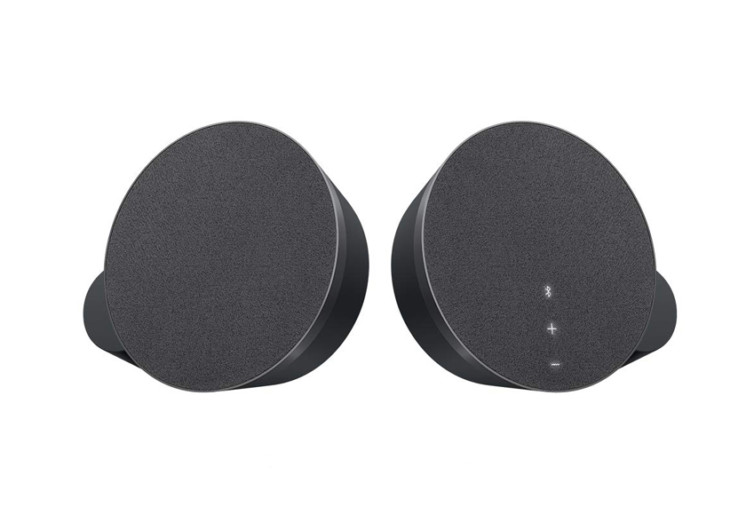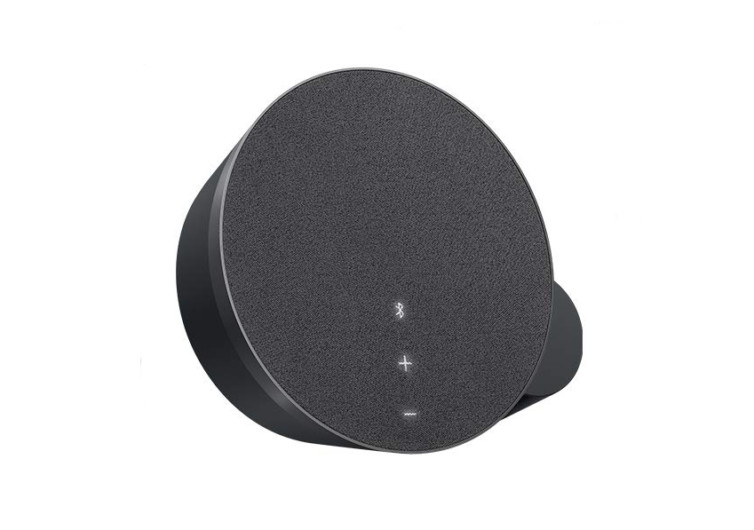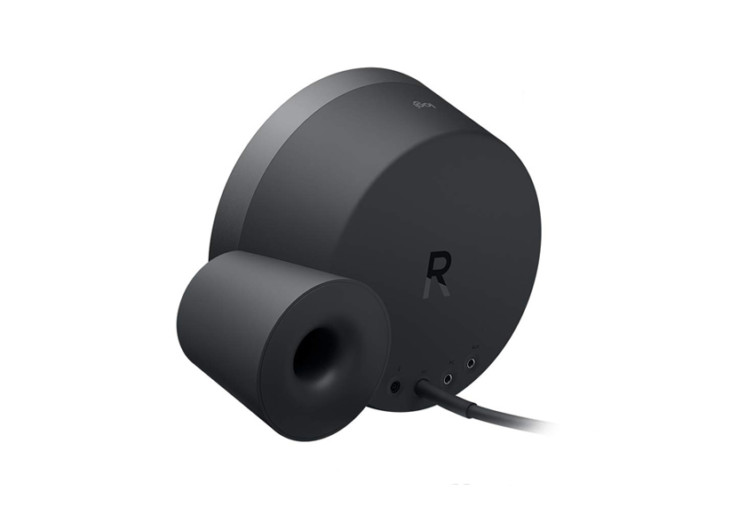 GearHungry may earn a small commission from affiliate links in this article.
Learn more
Logitech MX Sound 2.0
While the Swiss tech giant, Logitech, is best known for its computer peripherals, you should pay attention to its MX Sound 2.0. This is a worthy pair to your desktop PC, laptop, or a device with Bluetooth capabilities. It's not your typical portable Bluetooth speaker, however. The MX Sound 2.0 is so much more.
First, it comes with a unique circular disc-shape design. It comes with a smaller circular disc on one side which serves as its stand. Take note, this small disc is what delivers profound bass that works well with the Logitech's 24-watt precision-tuned drivers. It's a great feature for an otherwise dull-looking wireless speaker.
If you look at the MX Sound 2.0 from the front, you'll see the letter "Q" except that there's no space inside. The surface of the speaker features premium-quality black fabric that gives it remarkable elegance. Forming the ring around the edge of the speaker is an equally-elegant silver accent ring. It's your quintessential "silver lining".
Second, there are no cumbersome and intrusive controls on the MX Sound 2.0. The surface is clean and smooth, except for three thin LED lights that indicate Bluetooth connection, the plus sign, and the minus sign. The reason for such a simple interface is pretty straightforward. You don't need to touch it. You only need to hover your hand over these LED-lit sections to manage your music-listening experience. The MX Sound 2.0 comes with an ingenious motion sensor.
Third, there are two ways to connect the Logitech wireless speaker. You can have it via Bluetooth or the more conventional way of plugging in your 3.5 mm audio cable.
Enjoying the playlist in your PC is made more amazing by the Logitech MX Sound 2.0. You can also enjoy your PC games, videos, and other media a lot better.