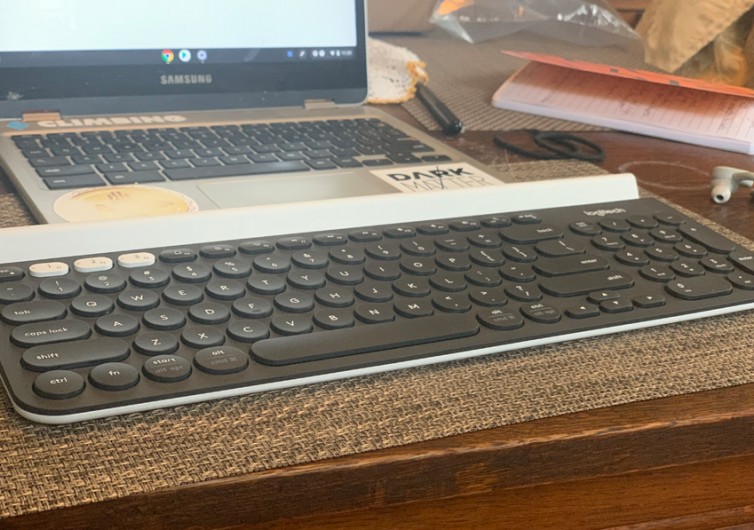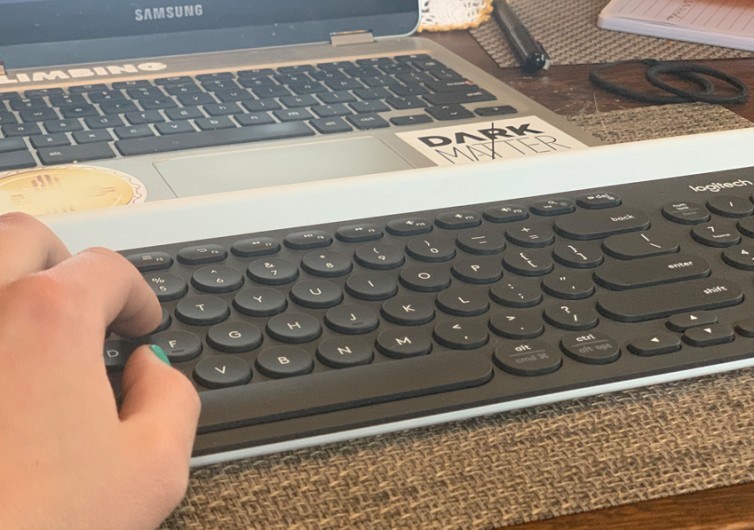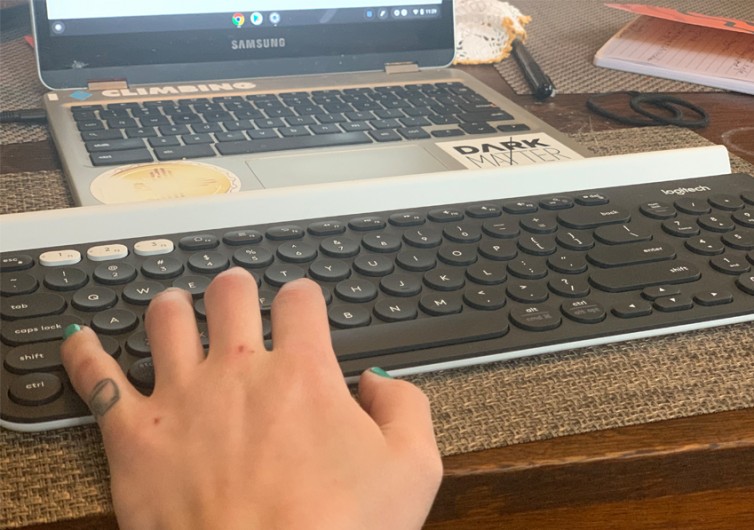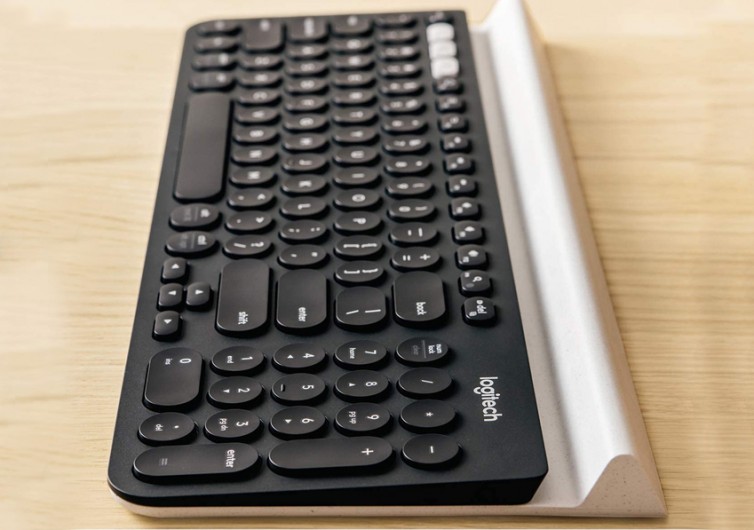 GearHungry may earn a small commission from affiliate links in this article.
Learn more
Tippity Tap: The Logitech K780 Multi-Device Wireless Keyboard
I've been completing all my computer work for the last five years on a 12-inch Chromebook, 3.5 years of running a gym, and 1.5 years of writing professionally, all from a tiny laptop. I'd heard of people buying ergonomic desks, keyboards, and mouses but thought it was for old people whose joints were falling apart, not active young folks like me. It wasn't until I tried wireless keyboards for a guide and gained insight from some of my coworkers that I realized how impactful a better keyboard could be when you type 3,000+ words per day. Thanks to its portable design and responsiveness, the Logitech K780 Wireless Keyboard is my new go-to keyboard for working from home, coffee shops, or anywhere thanks to its portable design and responsiveness.
Clickity Clack, I'm Never Looking Back
One thing that impressed me tremendously about the K780 is the responsiveness. I'd been struggling with responsiveness on several applications I type in with my laptop keyboard. After switching over to the Bluetooth connection, I didn't have any lag or responsiveness issues, or the issues significantly improved. The keys are soft enough you don't have to slam them, and they feel comfortable under the fingertips. The keys are rounded and slightly concave, making them ergonomic and friendly to use. The top row of media controls are all convex so that if you miss your mark, you know it and change the feeling to feel more like a remote for a different user experience if you are using this device to control your television.
While other wireless keyboards are a bit lighter and easier to travel with, I like the heft and sturdiness of the K780. It stays put and isn't easily jostled, but I don't find them nearly two-pound weight too prohibitive if I decide to change up my work area for the day, but the weight may be a limiting factor for some folks.
Full Keyboard, Extra Features
I really adore this device because I get a full keyboard to work with. It's larger than the one on my laptop and allows me so much more space to work with when I'm typing. I also really enjoy having a Numpad on the off chance that I'm working with a spreadsheet.
At first, the large lip at the top of the keyboard confused me until I learned that it's for holding your other devices. I like the space I now have between my laptop screen and my eyes with the keyboard in the way because it results in less eye strain. But with tablets being so small, this edge is an excellent feature for holding it in place while you type and still allowing you to see your screen.
Lastly, while I didn't use this feature, you can use the white 1, 2, and 3 keys at the top of the wireless keyboard to alternate between connected devices, creating a seamless workflow. If you already have too many Bluetooth devices connected, you can also use the USB port connectivity instead, but I worked with this device entirely through Bluetooth.
The Buy
If you're ready to upgrade your work from home devices or want to be a little more mobile, I highly recommend the Logitech K780 Wireless Keyboard. You can find it on Amazon and other big box tech retailers at an MSRP of $64.99. Once you have the device in hand, all you need is to add two AAA batteries and launch that Bluetooth connection, and you're off to the races.