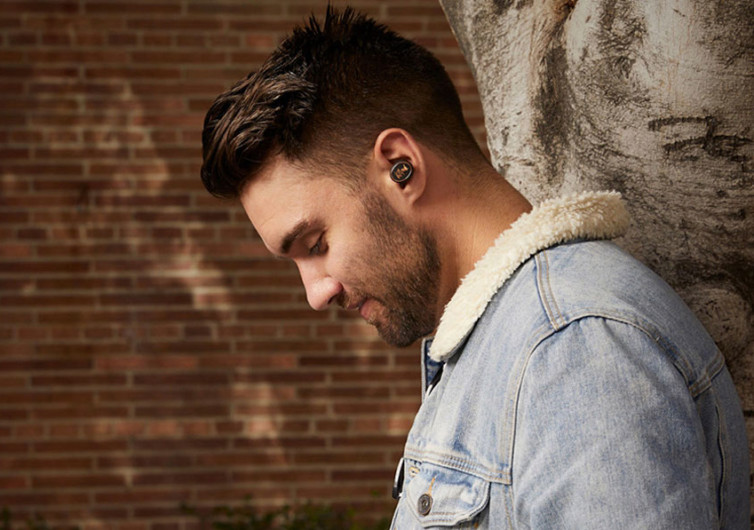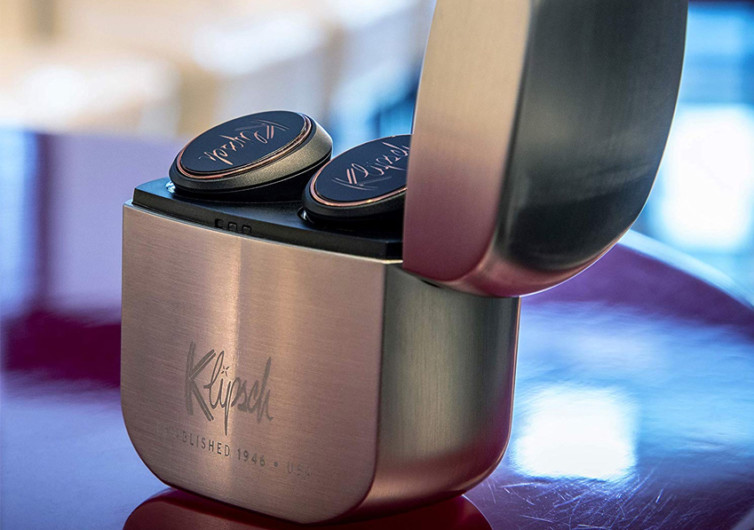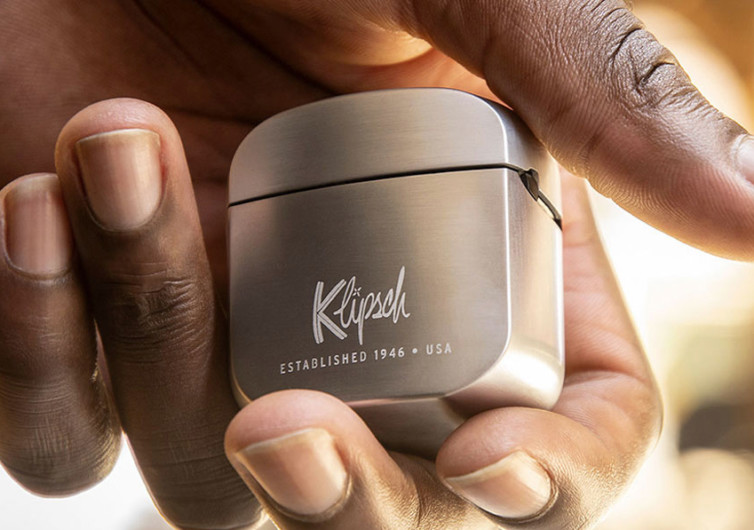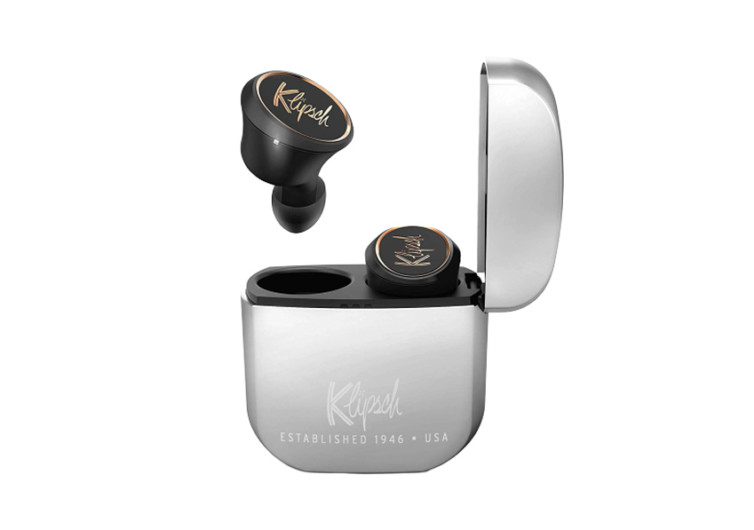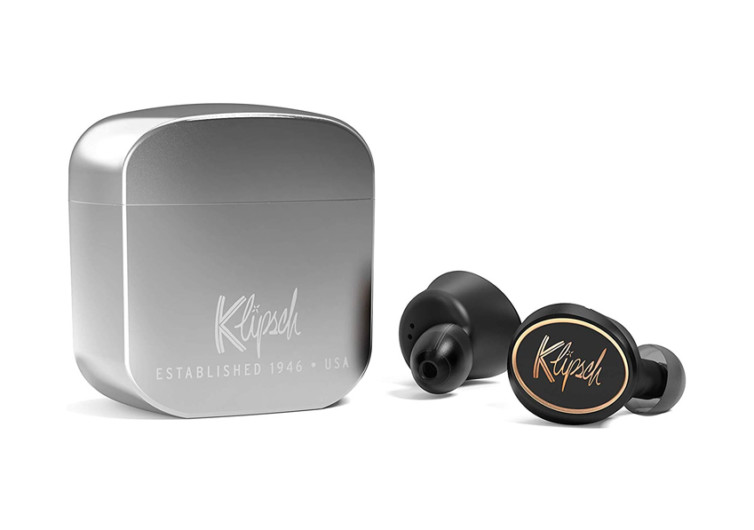 GearHungry may earn a small commission from affiliate links in this article.
Learn more
Klipsch T5
With a stylish and vintage-inspired design, the Klipsch T5 promises to be a lot better than the AirPods. It guarantees a dynamic sound profile that will have you dancing to the beat in no time. It has a great battery life and an attractive charging case, too.
True to the design philosophy of Klipsch, the T5 stands out as a retro-styled 21st century wireless ear buds. The retro aesthetics of the T5 are perfect for those who require a device with nostalgic swagger. Its minimalist design features copper accents. The T5 also has exceptional build quality, making sure you don't break them in case of accidental drops.
What is noteworthy about the Klipsch T5 is its charging case. It is obvious that the company drew inspiration from the classic Zippo lighter. The brushed metal finish is often enough to get you mesmerized for a few minutes after unboxing. The hefty lid complements the strong magnets that Klipsch integrated into the T5's design. This element is what can help secure the ear buds when not in use.
Despite the T5's IPX4 rating, it is not meant to be worn during intense physical activities. It doesn't do well with sweat trickling down the tips of the ear lobes and into the ear. The buds do fit snugly in the ear, however. This makes them such a pleasure to use for listening to your favorite music.
The T5 has a very simple, yet intuitive control scheme. An oval button is enough to execute a variety of functions. As an audio device, the T5 delivers punchy bass and full-bodied, crisp trebles. The vocal clarity is also phenomenal, ensuring a more pleasant listening experience.
With its retro design, it is easy to see why many people love the Klipsch T5. Its audio performance and intuitive controls don't disappoint either.