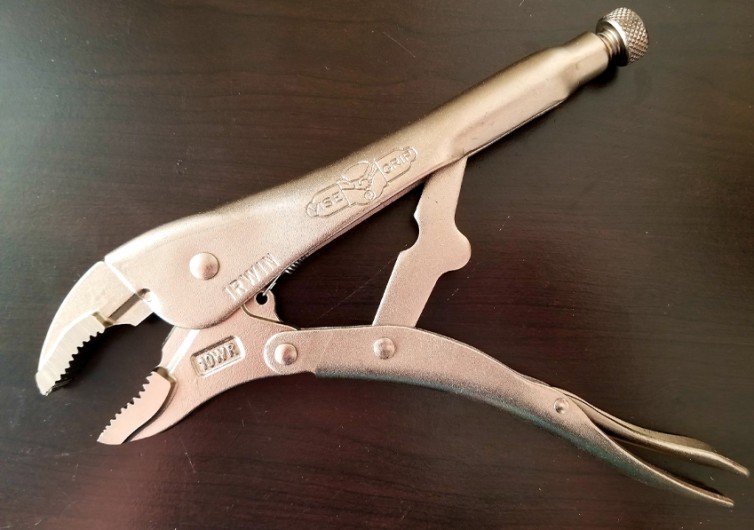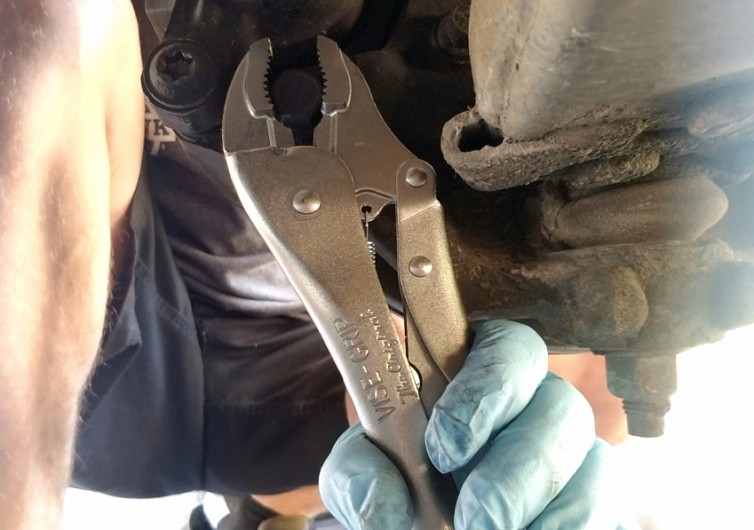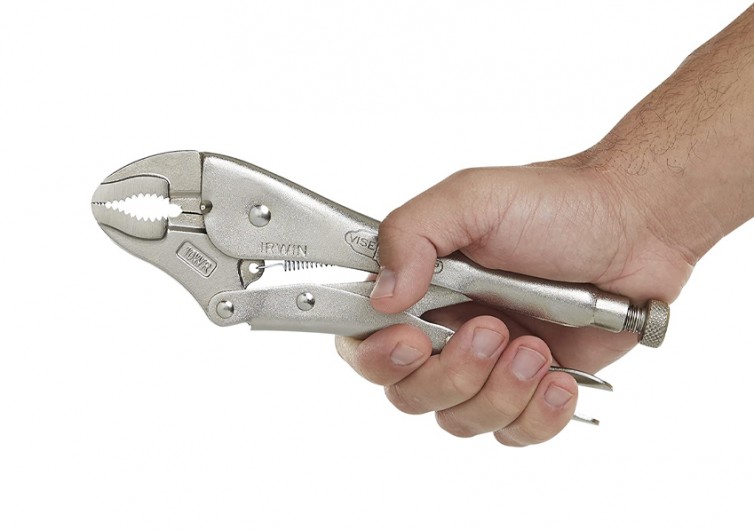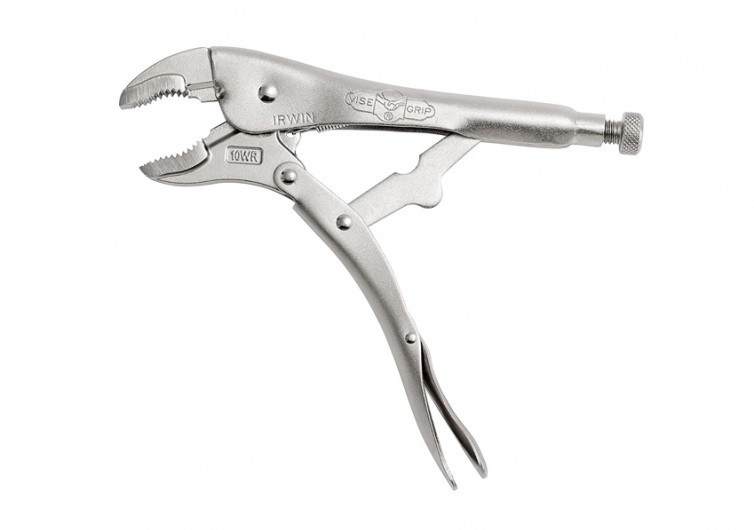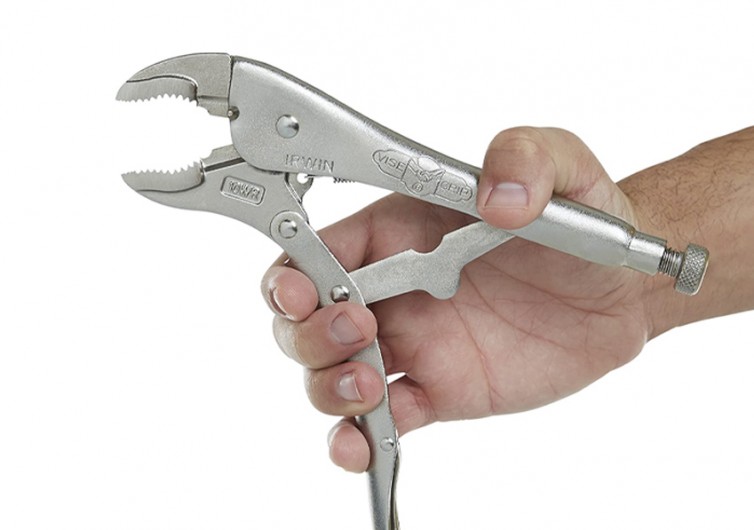 GearHungry may earn a small commission from affiliate links in this article.
Learn more
Lockjaw: Testing the Irwin Vise-Grip Original Locking Plier
In the world of locking pliers, the Irwin Vise-Grip locking plier is the tool of the trade. Irwin's version was always a nail-tough tool, and now it's made with heat-treated alloy steel, textured for increased grip. The pliers can easily pay for themselves with their enormous utility and modest price tags.
Disaster scenarios on the job usually bring out locking pliers: a stripped bolt or fastener, fused parts, or a jammed pneumatic tool. Locking pliers bite down and don't let go, and the Vise Grip design started it all. I've generally always kept one in my tool bag, and recently I tested the 10-inch Vise-Grip Original for Gear Hungry.
Here are my experiences and findings.
Locking Plier Utility
Usually, the times when you use locking pliers are hard to forget. The job's going fine, but then something goes wrong, and you get that sinking feeling, plus a familiar "oh s–t." Then, after scratching your head for a minute, you devise a plan for how to deploy the locking pliers to escape the jam.
I've done this dozens of times. I'm not a particularly skilled mechanic, but I've done my share of mechanic work because I've usually had more time than money. Early in my tenure, I was trying to remove a stubborn hex head oil plug. Eventually, I stripped it until it was completely round. I got out my locking pliers, gripped the shapeless wad of steel as hard as I could, and tapped the handle with a hammer until the tension broke.
Locking pliers can spring any amateur or experienced pro out of a wide range of sticky job site situations. I've seen repairs performed with locking pliers on everything from jammed nail guns to water-fed poles for window cleaning.

Irwin Vise-Grip Locking Plier Characteristics and Review
I tested the 10-inch Irwin Vise-Grip Original design with curved jaw and wire cutters. There are three smaller sizes, 7, 5, and 4 inches; I also have the 7-inch plier in my kit. Irwin makes many different jaw types, but I've always found the curved jaw to deliver the best utility: it grips round items or bolts very well, and it flattens just enough near the tip to be useful for flat surfaces or as a clamp.
If you're not familiar with the operation of locking pliers, it's simple: adjust the jaw width with the tension bolt at the end of the handle. For maximum grip, turn the bolt with the hex driver machined into the bolt head. Then, squeeze the pliers to lock them around the item or fastener; pull the guarded trigger to release.
I (thankfully) only had one job for the Irwin Vise Grips during the testing period: removing the caliper bolts in my truck's disc brake system. The job would represent the upper limit for any locking plier. Factory-prescribed torque on my particular caliper mounting bolts is a gut-busting 129 ft-lbs. I'd also put 50,000+ highway and offroad miles on the truck between brake jobs.
So with that setup, I did everything I could with the 10-inch Irwin Vise-Grips to remove the stubborn bolts, but in the end, I couldn't budge them. But consider this: eventually, I used an ozone-punishing amount of aerosol penetrant, a heat gun at 1,500-degree F, an 18-inch breaker bar, a rubber mallet, and every ounce of strength and leverage my body could generate to break the bolts free.
The locking pliers were useful elsewhere: loosening bolts that attached to the fluid hose, etc.
Evaluations and Pricing
I may not use locking pliers all the time anymore, but if I had a lawnmower, ATV, dirt bike, jetski, tractor, etc., I am convinced I would use them nearly every time I worked on the thing. Not only useful for mechanical or automotive applications, but the Irwin Vise-Grip locking plier's curved jaw also comes in handy for any stuck fastener or piece of equipment that's been exposed to the elements. Taking apart a picnic table to replace the planks? No problem. Breaking down a swing set? You bet.
Irwin suggests no MSRP for its locking pliers, but the Vise Grip 10-inch Original curved jaw runs only about $14 on the open market. With as much money and time as they've saved me over the years, that price has been a no-brainer.