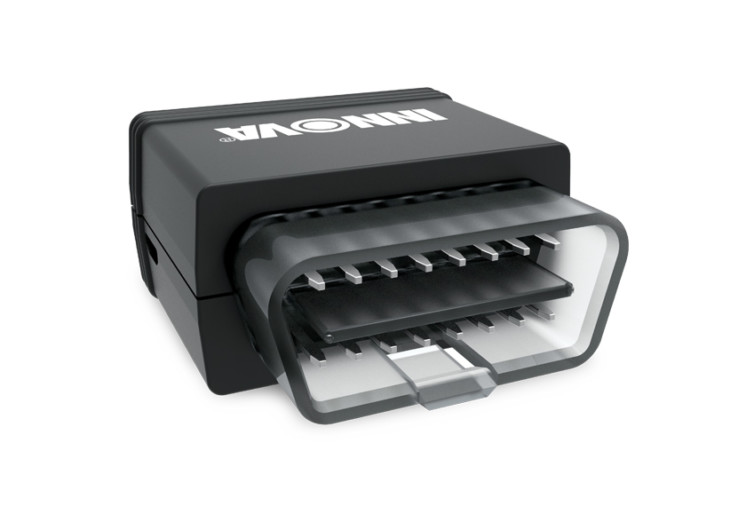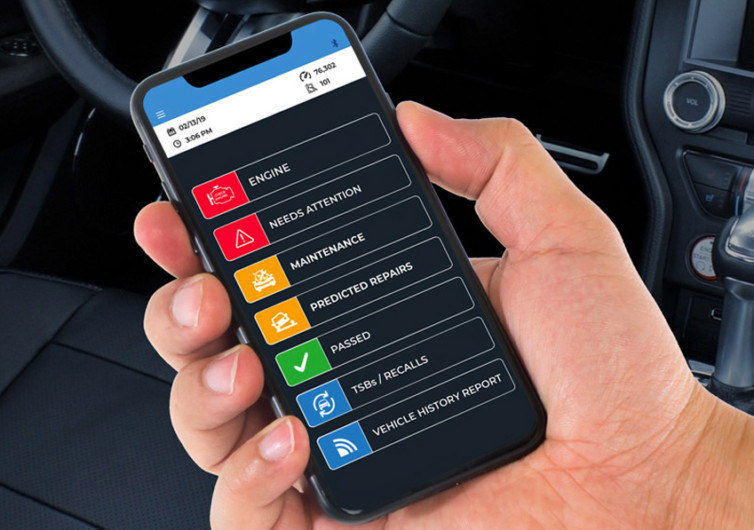 GearHungry may earn a small commission from affiliate links in this article.
Learn more
Innova CarScan Mobile – Gadget Replaces Diagnostic Visits
An irreplaceable tool in any amateur or professional mechanic's garage is an OBD2 scan tool. Instead of YouTubing and internet-surfing your car's mystery symptoms, use an OBD2 scan tool for a quick diagnosis. It's the tool auto shops use every time they address and clear the warnings on your dash. The Innova 1000 CarScan Mobile Diagnostic Tool, a small car gadget, transforms your smartphone into a mobile OBD2 diagnostic tool for wireless and portable diagnoses.
The At-Home Diagnosis with Innova CarScan
An OBD2 scanner is a pivotal car gadget to have in your home garage. An OBD2 diagnostic system is installed in every vehicle manufactured after 1996. The scanner reads codes, vehicle systems and specs, and points mechanics toward the fault.
Say a check engine light illuminates — plug in the Innova CarScan to read trouble codes and learn what's going on in there. The codes usually have both generic and manufacturer-specific definitions, usually found online or in a manual. Amateur mechanics find these useful to diagnose issues without visiting a shop. An OBD2 diagnostic tool can help gauge where to start; or whether a job is too big for you, and to trust it to a local mechanic instead.
The Innova 1000 CarScan
The Innova 1000 is the male piece of a traditional OBD2 scanner. It is wireless, and the actual tool is your smartphone equipped with one of two apps — RepairSolutions 2 or Gauged. The apps let you stream live data, which can be extremely helpful in diagnosing issues.
Instead of spending a couple grand replacing the injection pump on my 1995 diesel truck based on the symptoms (which could have reflected several other issues), I diagnosed the problem by streaming live data from the scan tool. Watching for any misfires in the pump led me right to the source.
Additionally, the Innova 1000 will read ABS/SRS codes on most post-1996 vehicles, and perform all system network scans, read and clear trouble check engine lights, and monitor the emissions and tire pressure.
An Assisted Fix
RepairSolutions 2 and Gauged are available through the App or Google Play stores. RepairSolutions 2 not only diagnoses the problem, but gives you access to ASE Master Technician solutions in a repair database with online how-to videos, instructions, and FAQs. Service reminders and vehicle history reports are also available.
With the added ability to order parts from the app, the Innova 1000 CarScan Mobile is a three-in-one stop shop for a mechanic of any caliber: diagnosis, repairs, and replacement parts, all in one. Get your hands dirty for $100.
Your smartphone is in your hand. The apps are free; all you need is the Innova 1000 to get started on your diagnosis and get your baby roadworthy again.