GearHungry may earn a small commission from affiliate links in this article.
Learn more
Hunt Game Without Firearms
Long before we've learned to depend heavily on the rifle for hunting, our ancestors have already utilized a variety of tools and techniques that helped them bring the wild game for food to their primitive dining tables for the entire family. It is thus, not surprising to learn that even the most avid hunter can revert back to these non-gun hunting tools such as a hunting crossbow and the like to bring home the prized trophy. Here's a look at what you can use in hunting game without firearms.
The Hunting Cross Bow
If you need precision aiming and shooting as well as greater force on shorter distances, you'd do exceptionally well with a hunting crossbow. These hunting tools are excellent if your distance to the target is relatively short. Compared to a longbow a crossbow may pack a real mean punch over shorter distances, usually within 50 to 60 yards. However, as the distance to the target increases, its punch significantly diminishes.
The reason for this is quite simple. Crossbows typically have shorter strokes or arms that will help propel the projectile through the air. While it is true that crossbows have a greater pulling force per pound, their rather short 'limbs' mean that its ballistic punch is significantly lower than a traditional long bow over longer distances.
The beauty of a hunting cross bow is that it has great kinetic energy and a very flat trajectory as long as the target is within a short distance. It is also highly controllable and can be instantly fired once cocked and locked. The hunting crossbow may require some time of reloading, though. As such, unless you can get your hands on a hunting crossbow that comes with full automatic reloading, known as a repeating crossbow, you only get one shot with each load of a projectile. Make sure you use a good crossbow scope for precision.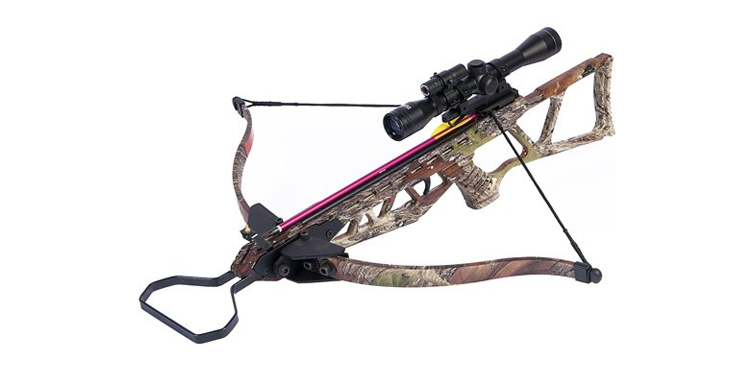 The Blow Gun
You'd have to have a mighty pair of lungs to use the blow gun. An appropriate projectile is inserted through a long tube. One end of the tube is placed in the mouth where you blow as hard as you possibly can. Depending on the type of the blow gun, the tube can be as short as 8 inches or as long as 9 feet like the ones used by indigenous hunters of the Amazon rainforest. Modern blow guns, especially those used in competitions, have a reduced maximum length of 4 feet. Depending on the type of blow gun and the projectile you will use, the effective range is typically in the 20 to 30 yards. However, this is again dependent on how strong your respiratory muscles are.
The Longbow
We already mentioned that the hunting crossbow is perfect for shorter ranged targets. But if your target is several hundreds of yards away, you only have one hunting tool to grab – the longbow. This traditional bow and arrow can propel your missiles up to 400 yards, although a more modest distance will be 200 yards which is still about 3 to 4 times farther than the effective range of a hunting cross bow.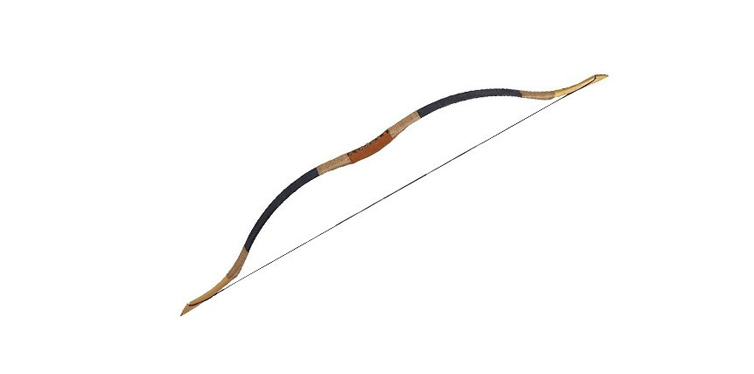 The Slingshot
If you're hunting for small wild game like water fowls and other small creatures, you might want to consider a slingshot. Like the hunting crossbow, this can only be used if your distance to the target is relatively short, typically within 10 to 15 yards, although it is not unusual to hit your target even from 25 yards. The slingshot relies on the strength of your arm muscles and the stability of your hands holding the slingshot.
The Hunting Slings
You can consider the hunting sling as a variation of a slingshot. The only difference is that the cord is made of non-elastic material. Also, instead of stretching the cord to propel the projectile, you rotate the sling to allow the projectile to be secured on the cradle. Once momentum has been established, you can then release the projectile by letting go of one end of the cord. Don't underestimate the hunting sling as a highly skilled hunter can hurl a projectile up to distances of 430 yards and more.
Snares And Traps
Setting up traps and snares can be time-consuming and these rely on the understanding of wild game behavior such as where these animals typically stay or move about. These are nonetheless, effective means of being successful in hunting.
Hunting game without firearms is possible. You have plenty of options to choose from including a longbow, hunting crossbow, hunting knife and many others. Understanding how these tools work should help you decide which one will work best in your specific type of game.