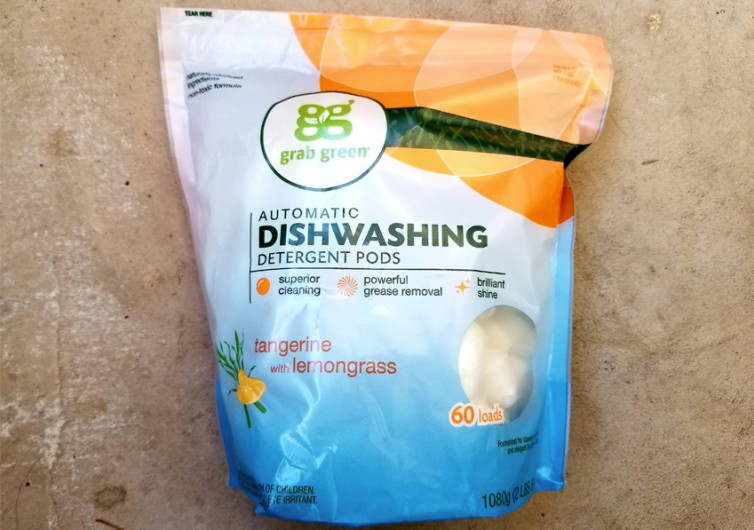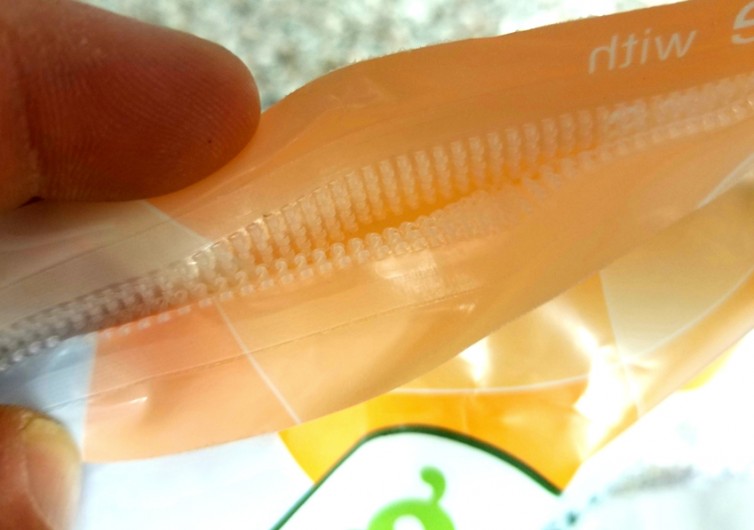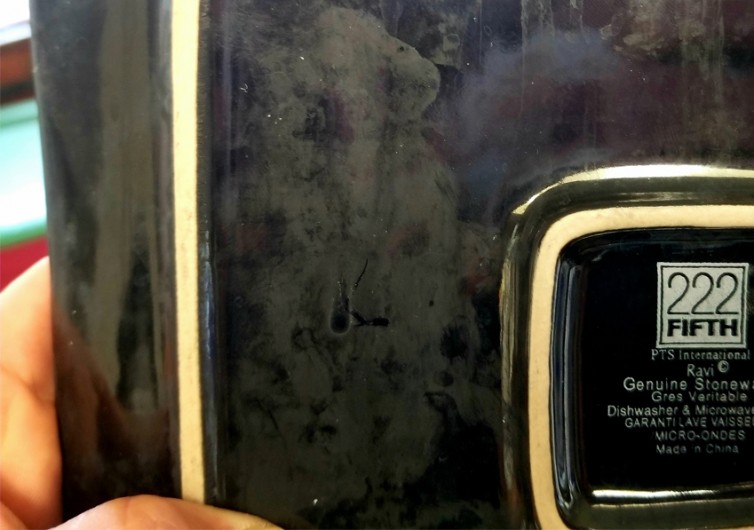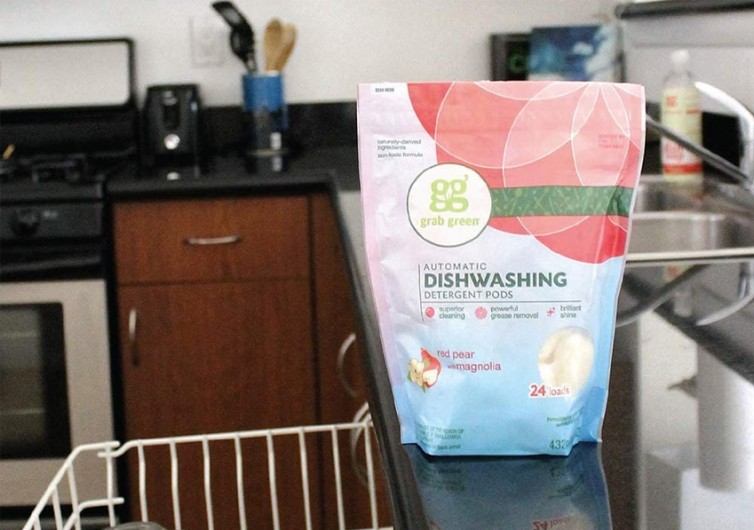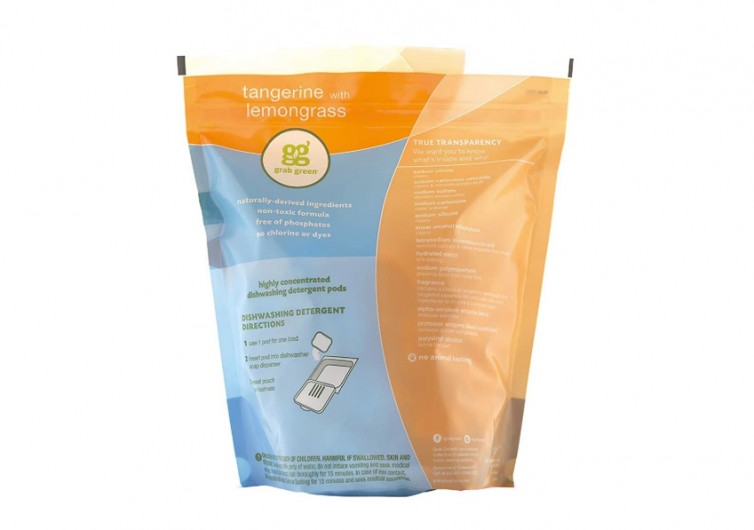 GearHungry may earn a small commission from affiliate links in this article.
Learn more
Sustainable Suds: Grab Green Natural Dishwasher Pods
Grab Green talks a big progressive game. The line of plant- and mineral-based home cleaning products led by women doesn't use phthalates or other caustic chemicals, and it doesn't engage in animal testing. And Grab Green dishwasher pods are phosphate-free to limit adverse effects in waterways (see below). Also, they don't look colorful or candy-like, making them less of a poison risk at home. In a play toward radical transparency, the company posts exhaustive ingredient lists on its website.
As with any sustainable product made of real ingredients, everyone wants to know: does it work, and is it expensive? Does Grab Green measure up with the best dishwasher pods, up to and including notoriously toxic Cascade? To find out, I dove into the sudsy, sloppy internet morass of information about dishwasher pods.
A Note on Greenwashing
First thing's first with any sustainable product: determine whether or not it's actually safe for you and the environment. Usually, you have to look past the label and marketing to bypass any potential "greenwashing" (claims of sustainability that turn out to be baseless) and figure out what's what.
Unlike products that ignore sustainability, products that claim to be environmentally responsible are bound to transparency. Greenwashing and a lack of regulatory accountability are the main reasons for this, especially when it comes to dish detergent. Greenwashing is easy, and a lot of companies do it. It's made easier in dish detergents because there is no law in the place that requires manufacturers to list ingredients.
Grab Green Dishwasher Pods & Sustainability: A Targeted Analysis
Generally, phosphates and fragrances are the main toxic ingredients in dishwasher pods. Phosphorus is an essential nutrient in plant and animal life. Still, when waterways get over-concentrated with it, disproportionate algal blooms occur, which choke out other marine life and heat up the water. Synthetic fragrances often contain phthalates, which are chemicals that make plastics more durable (and thus less biodegradable).
Grab Green's dishwasher pods score a question mark for phosphates and phthalates on my review. It does offer a fragrance-free version of its dishwasher pods, but it makes its scents with essential oil and something it calls "man-made ingredients," which could absolutely include phthalates. Further information was unavailable through my sources.
Beyond that vagary, Grab Green appears quite transparent, especially relative to its competitors. The Environmental Working Group ("EWG"), a nonprofit, nonpartisan organization dedicated to consumer health, identifies all 13 ingredients listed by Grab Green for its dishwasher pods and gives the product a 'B' on the 'A' through 'F' scale.
Compare that to Cascade's attempt at a sustainable entry, Free & Clear dishwasher pods. The longtime household brand makes no effort to list any of Free & Clear's ingredients and gets an 'F' based on 22 ingredients (including two phosphate varieties), independently verified by EWG.
If you're after a sustainable detergent, Grab Green dishwasher pods look near the top of the heap. But do they work?
Does It Work?
Grab Green's customer reviews are overwhelmingly positive: 74% of nearly 800 Amazon reviewers give it five stars. The most persistent buyer complaints indicate that some pods may break during the shipping process and that they can leave residue behind on clean dishes.
I take the 'quality-of-cleanliness' concerns with a big grain of salt — I've seen people put things in dishwashers that wouldn't come out clean if they poured battery acid into the soap compartment.
Cascade Free & Clear, in comparison, gets 80% five-star reviews in a sample size of just 29.
Grab Green itself claims its dishwasher pods outperform various conventional industry leaders "according to third-party testing." But it does not qualify this claim.
Is It Expensive?
Nope! A 62-pack of Cascade's competitor pods costs around $17 (at various internet locations) as of this writing. A 60-pack of Grab Green pods goes for $19 MSRP. That price difference is next to nothing. Plus, there is a chance that Grab Green's dishwasher pods will help mitigate toxicity in waterways due to dishwasher detergent pollution.
Grab Green also offers the pods in 24-pack and 132-pack pouches, priced at $12 and $40, respectively.
Grab Green Dishwasher Pods in Review
Overall, buying Grab Green might be best interpreted as a "what do I have to lose" proposition. Even if they're not perfect, Grab Green dishwasher pods look to perform pretty much as well as similarly-priced competitors, meanwhile mitigating some highly toxic environmental consequences.
That being said, Cascade's Free & Clear ActionPacs claim to be free of phosphates and dyes. But an asterisk leads to a footnote that opaquely says "Dye Free Gel and Dye Free Liquid Top ActionPacs." I was born before yesterday, so I'm not buying it.
Sources: