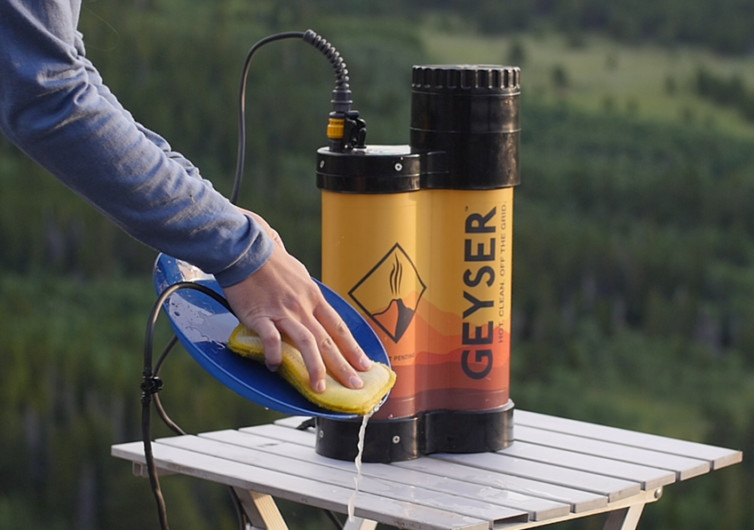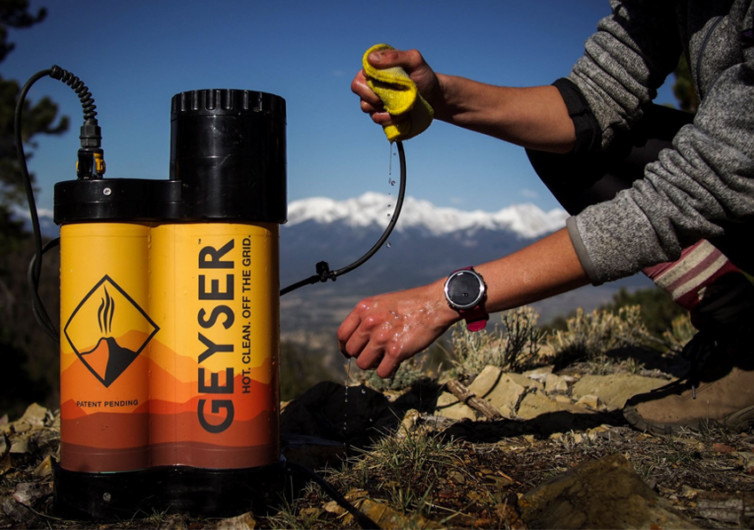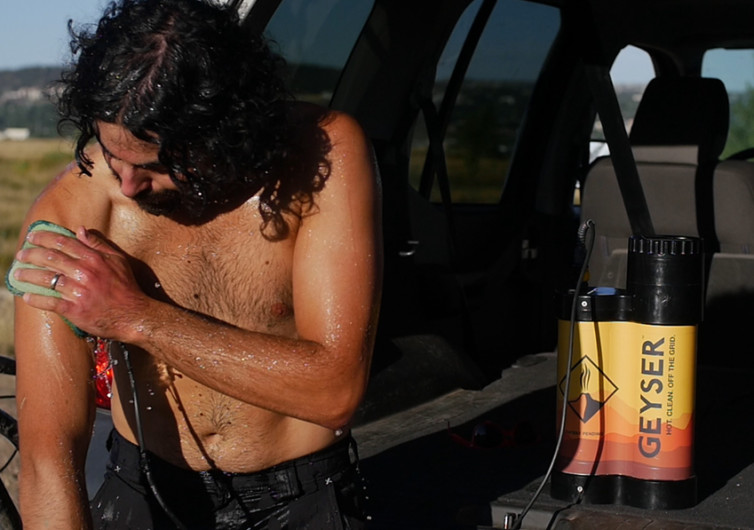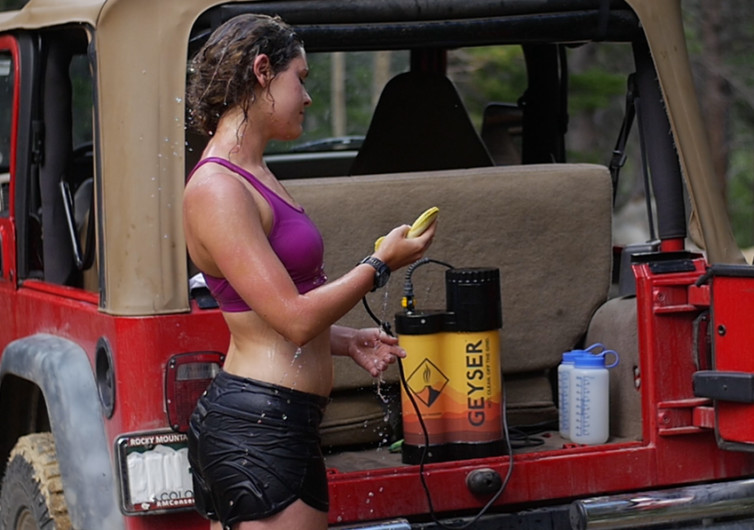 GearHungry may earn a small commission from affiliate links in this article.
Learn more
Geyser Systems Portable Showers
The Geyser Systems Portable Showers is a portable hot water shower that you can bring on any outdoor adventure, allowing you to enjoy a hot, 15-minute shower anywhere. Set it up at camp, or shower right at your car at the end of a workout. The result is comparable to what you from your shower at home.
The Geyser Systems Portable Showers offers two versions. One works by storing a mixture of boiling water from a camp stove and cold water; two liters of cold water with one liter of boiling water is a recommended mixture. In roughly five minutes, the Geyser will notify you if the water is warm enough for a shower.
The other Geyser Portable Shower system uses a built-in water heater to warm cold water to the correct temperature in 15 – 45 minutes.
Both units can then be switched on for a hot shower using a pressurized sponge, which produces desired results with as little as a gallon of water. The sponge can also be removed to use a more traditional showerhead.
Product Specifications
Flow: 0.15 gallons per minute
Total volume: 3 liters
Automatic heater shutoff between 90-101 degrees Fahrenheit
Audible notification of low water level
Voltage requirements: 12V DC
MSRP: $245 for non-heated, $325 for automatically heated
Benefits
A camping shower is glorious after a sweaty day's adventure. The Geyser Systems Portable Showers is easy to bring wherever you go, and it lets you enjoy a hot shower in as little as five minutes. It's easy to use, and it helps you save water by only pumping out 0.15 gallons of water per minute.
Disadvantages
With the non-heated version of the shower, you have to have another means of heating water, complicating the process and necessitating carrying more gear. With the automatically heated version, depending on the temperature and volume of water used, heating may take up to 45 minutes.
Having a hot shower with water pressure is quite a luxury in the outdoors, or even just to have handy at the vehicle for a quick clean up before heading back to the office.