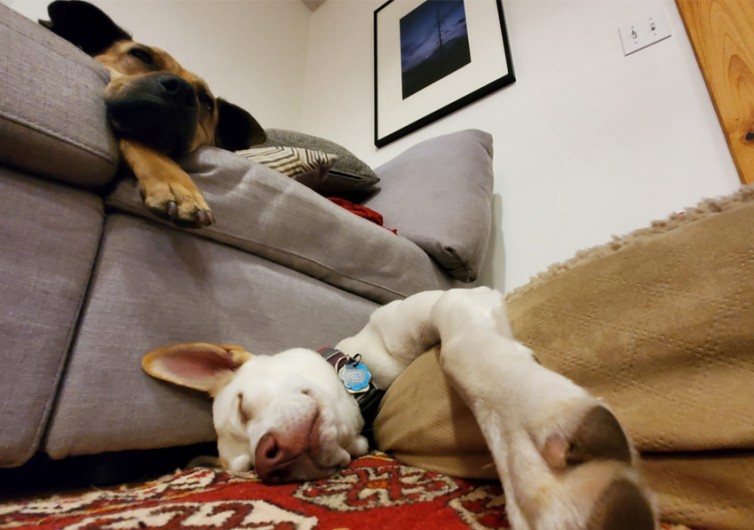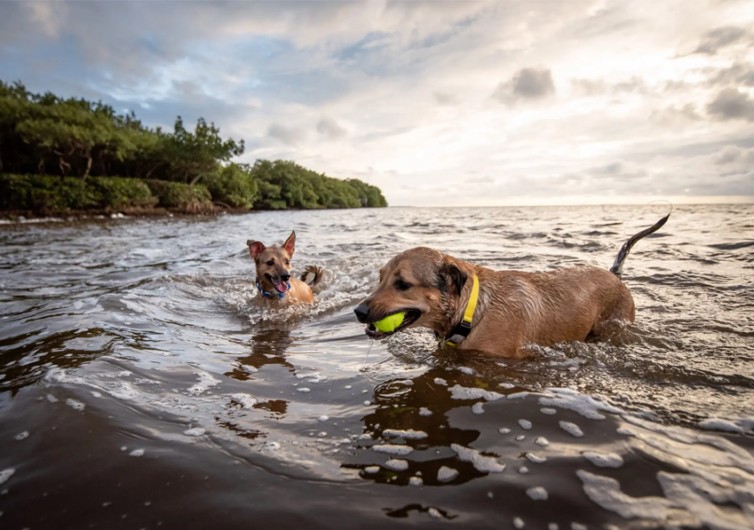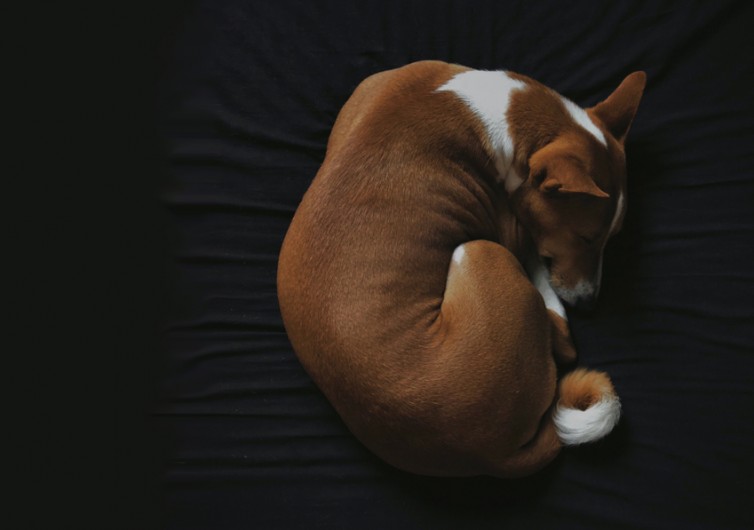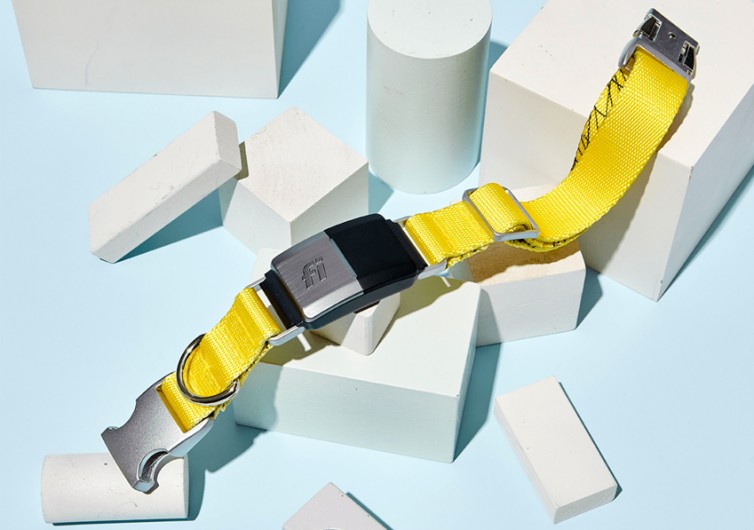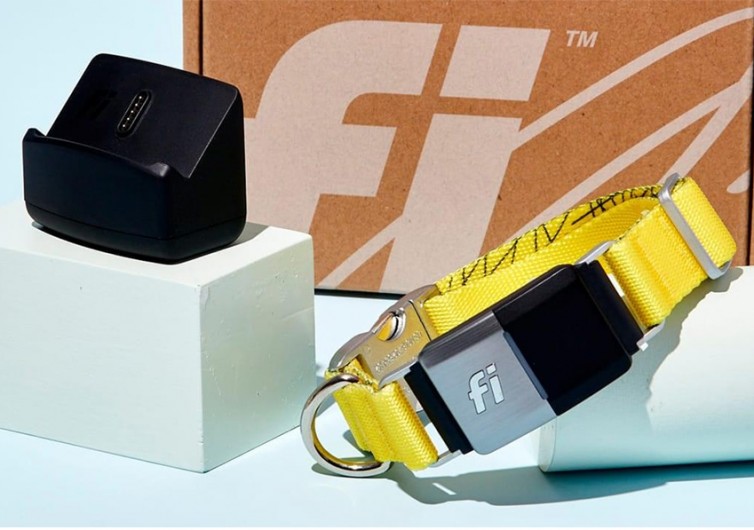 GearHungry may earn a small commission from affiliate links in this article.
Learn more
Fi GPS Collar Adds Sleep Tracking: Does Your Dog Need A Sleep Tracker?
Now that the Fi GPS Collar also tracks your dog's sleep, we have to ask, have dog accessories gone too far?
I was the mom of too many dogs, Cedar and Maple, and due to a bad Valentine's Day decision, my pack has grown to three many dogs, and now includes Sassafras. I live in the woods in Vermont with my rescue dogs, where we leave the door open a lot in the summer. Unfortunately, that sometimes results in one to three dogs tearing out the door at top speed for no apparent (human) reason, disappearing in the woods, and not returning when called.
Fi GPS Collar: Keeping My Pups Tracked
All my dogs wear Fi collars, GPS-enabled collars that give me a sense of where I might find my wayward dog(s). The dog locator feature has helped me locate my pups many times, for which I am grateful. For example, it was a lifesaver when I was on a road trip with my canine companions and one-hopped a friend's backyard fence near a busy road. I was able to find him and get him home quickly and unharmed.
One of the features of the Fi collar is that it also counts a dog's steps. At first, I poo-pooed the canine step counter. Then I realized that if the older dogs get 10K steps a day and the puppy gets at least 35K, they're better beasts. Okay, maybe I'm also that dog mom that looks to see how my four-legged athletes rank against others in their breed, in their state, and across all Fi-wearing dogs. Sassafras has been #1 amongst white shepherds pretty much since we got her. Not that I'm keeping track.
Now I Can Track My Dog's Sleep?
When I got Fi's announcement that my pup's collars now track sleep, I laughed. My dogs sleep all night and most of the day. I don't need a tracker to tell me that.
That dogs sleep a lot is the point, says Fi. As for humans, sleep is critical for dogs' health and serves as a strong indicator of possible illness. Fi says that its combo of location, sleep, and fitness tracking can alert owners if there's a sudden decrease in their pup's activity or if fido is restless or wandering at night.
"Sleep is incredibly important for dogs and an early indicator of issues, such as if your dog is getting up throughout the night to drink more," said Dr. Jeff Werber, Fi Veterinary Consultant and Emmy award-winning veterinarian. "Owners can't notice because they're asleep, but now Fi can ring the alarm bell should the need arise."
It feels like too much. Is it opening the door for canine fitness trackers that track your dog's heart rates and monitor their body batteries as they bash through the forest hunting chipmunks to make sure they're working on their VO2 Max?
However, my pets are part of my family. I feed them super premium food as well as human leftovers, they sleep on piles of fleecy blankets over plush dogs' beds next to my bed, and yes, they're allowed on the couch. So why not track their sleep too?
"If Your Dog Is Tired, It Can't Tell You, So Fi Will."
"We are excited to move into holistic health tracking that empowers dog parents to take the best possible care of their pets," said Jonathan Bensamoun, Founder and CEO of Fi. "If your dog is tired, it can't tell you, so Fi will. Fi can answer critical questions like, 'Is my pet sleeping the right way?' or 'Did its activity levels decrease lately?' long before more serious issues have time to develop."
Fi is bringing advanced technology to a space where well-designed, intuitive products previously did not exist. With recent senior tech hires from Google, Amazon, and Uber, the company is constantly improving its smart dog collar and app to stay at the forefront of technological innovation for dog owners, including the 11 million Americans who adopted pets during the COVID-19 pandemic. In response to widespread user demand, Fi rolled out sleep tracking as the latest feature that enables responsible dog ownership and long, healthy lives for American pets.
Conclusion
Will I become one of the "millions of dog parents nationwide can now make critical decisions for their pet's health based on their sleeping and resting patterns." If I thought one of my dogs was somehow "off" and that data could help my vet find the problem, yes. If tech can help you and your pup have a better life, why wouldn't you? In the meantime, I'll be sure to let you know if my dog beats yours at sleeping. My girl Maple already has a strong lead, with over 19.5 hours snoring last Sunday.