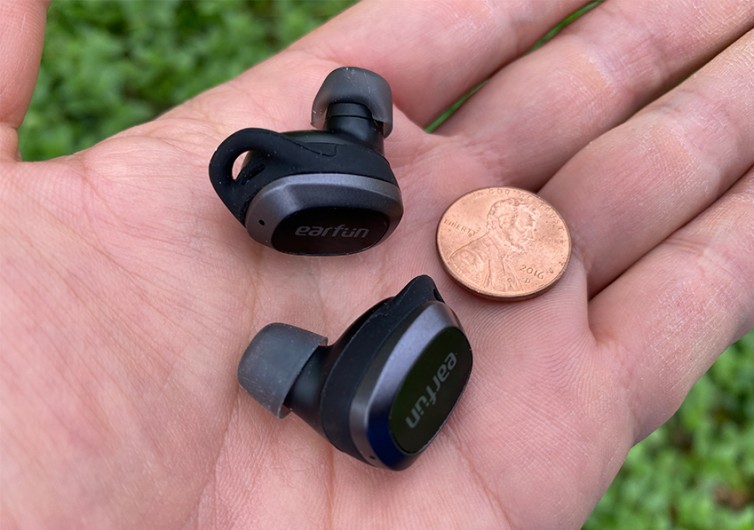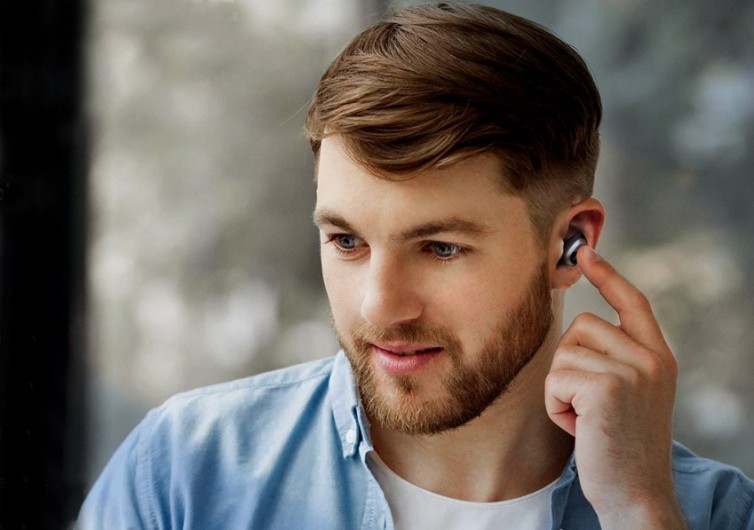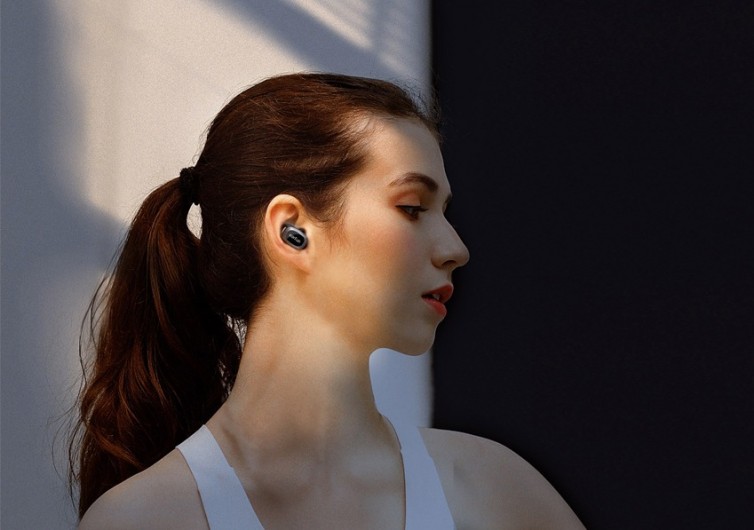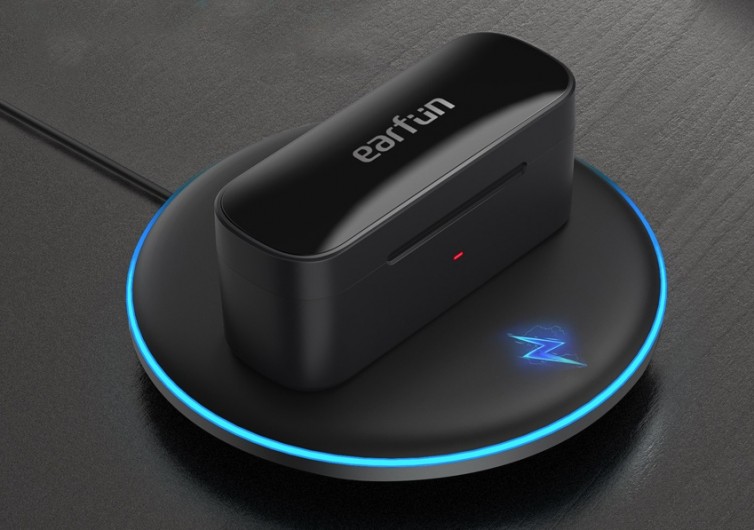 GearHungry may earn a small commission from affiliate links in this article.
Learn more
EarFun Free Pro Earbuds Review: Small Price & Size, Big Sound
The EarFun Free Pro is a true wireless stereo (TWS) earbud with a tiny form factor, active noise cancellation (ANC), and an affordable MSRP of $60. Both the minuscule size and moderate price point towards the mediocre sound, but I was surprised during my review.
The EarFun Free Pro is the smallest earbud that I have tested to date that still delivers good sound quality, battery life, fit, and durability. Add in the ANC and the $60 price, and it is one of the best TWS earbuds buys to come across the Gear Hungry desk.
Diminutive Size of the EarFun Free Pro
The first characteristic I noticed was the impressively small size of both the earbuds and case. At the time of testing, both were the smallest reviewed to date. Each earbud measures approximately 20 x 14 x 20mm, and the charging case is equally tiny at 67 x 25 x 31mm.
Although tiny, both earbuds and case felt solid in the hands, and the rubber bumper/ear hook on the perimeter of each earbud delivered enough grip to eliminate concerns of dropping them into the voids of my desk. The earbuds weigh 4 grams (verified) each, and the 32-gram (verified) charging case snapped closed with a satisfying click and magnetic closure. The case's small size and low weight system made them an easy front pocket daily carry.
EarFun Free Pro Fit
I feared that the tiny dimensions of the earbuds meant that they would have a hard time staying in my ears during physical activity, which is when I wear headphones the most. The EarFun Free Pro came with four different ear tips and three sizes of ear hooks. Once I set up the proper fit, the earbuds stayed in my ear canals without anything feeling tight or forced.
I could have gone to a larger size for both the ear tip and the hook, but they never fell out regardless of how rough the gravel roads were during cycling or how far I fell while bouldering. I was pleasantly surprised as I thought I would have to use a tight fit to keep them in place and avoid losing such small TWS earbuds.
How the EarFun Free Pro Sounded
I am admittedly a bass monger; I prefer a V-shaped tone curve that is heavy in the lower frequencies but with enough midrange clarity to not lose vocal presence. I thought this would be a tricky thing given the limited dimensions of the EarFun Free Pro.
After a quick and easy connection to my phone via Bluetooth 5.2, I was immediately impressed with the bass. It wasn't "huge," but it was surprisingly powerful given my perceived driver space limitations. If anything was lacking, it was the edginess of some of the drum sounds. But again, my total impression of the bass was that it was plenty, given the size.
The treble closely matched the surprisingly powerful bass. Although not as prominent as the bass, the higher frequencies were represented well with just enough brightness to satisfy my tastes, given that these were wireless headphones. Cymbals sounded crisp without being "tinny," and other higher frequency instruments sounded accurate. But the overall quality and presence weren't quite up to par with the bass.
The midrange is what finally validated my lurking doubt of "these are so small that something has to give." Some vocals sounded weak and diluted, much more than what I would prefer, even with my v-curve preference. This relative midrange depression wasn't enough to irritate me; it was just noticeable when I paid attention.
ANC Performance
The EarFun Free Pro boasts two microphones per earbud to manage the ANC; EarFun claims up to 28db of noise-canceling effect. There are three ANC modes: Normal with no processing; Ambient, which amplifies outside sounds; and ANC On, which blocks ambient noise.
Normal mode was what you would expect. I preferred the Ambient mode when cycling. It amplified external noises enough for me to hear the dirt crunching under my tires during gravel rides, and the same for approaching cars, so I felt this mode added safety.
ANC On mode kept my voice clear during calls, even when my daughter had her cartoons turned up too loud. I felt the ANC during music playback effectively blocked out unwanted noise, but I am careful about using ANC as I live in the country and need to hear sounds for safety reasons. I felt that in my circumstance, they blocked out too much noise while at home. But for listening to music on airplanes, which I didn't do during the testing period, I forecasted that the ANC would be excellent.
Other EarFun Free Pro Factors
Controlling the EarFun Free Pro wireless earbuds was similar to other TWS headphones I've tested; intuitive, and during exercise, sometimes too sensitive. But overall, I had zero complaints, and I didn't need to reference the instructions. A short trial and error period is all that it took to master controlling these earbuds.
The battery life was impressive. With a mix of phone calls with ANC On, exercising with Ambient On, then listening to music in Normal mode, the earbuds lasted a few days of my typical use pattern. EarFun claims seven hours with ANC off, which I agreed with after my first week with the earbuds. The charging case is said to deliver more than three full recharges, to which I also agreed. A single, multi-colored LED on the case indicated remaining earbud battery life each time it was closed.
The EarFun Free Pro is rated IPX5 for water resistance, meaning no certification against dust ingress, but they withstood a 15-minute test against small water jets. And, logically, they never skipped a beat no matter how much I sweated while cycling in the Texas heat and humidity.
The Bluetooth 5.2 never dropped a connection, even when I left my phone in one spot and worked or exercised around my 40-foot x 30-foot shop.
EarFun Free Pro Test Conclusions
The performance, comfort, security, battery life, and robustness during the testing period pleasantly surprised me because of the tiny size and affordable price point. If you want comfortable, hardly noticeable, and budget-friendly TWS, ANC-equipped earbuds, the EarFun Free Pro is a great candidate.
Sources: