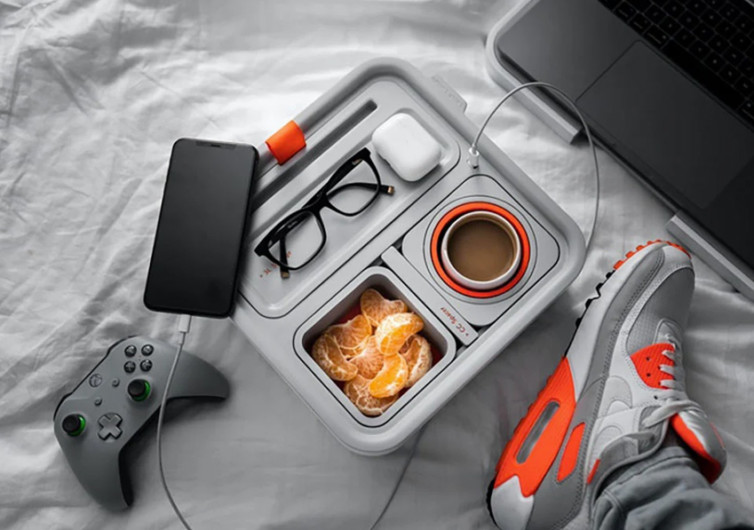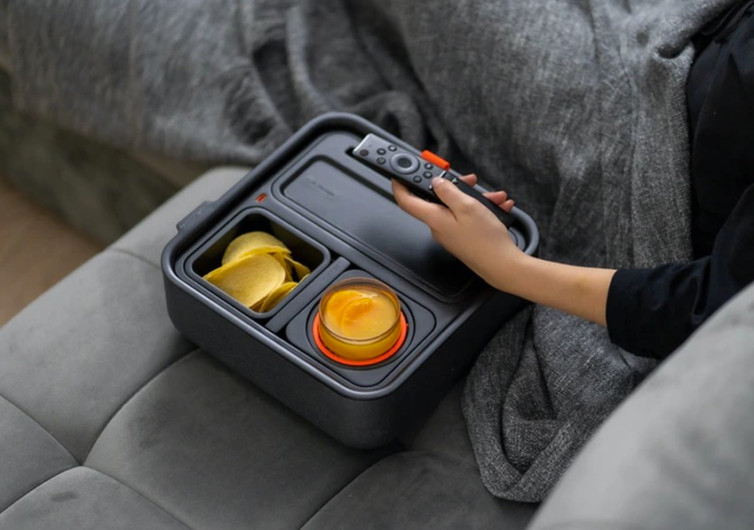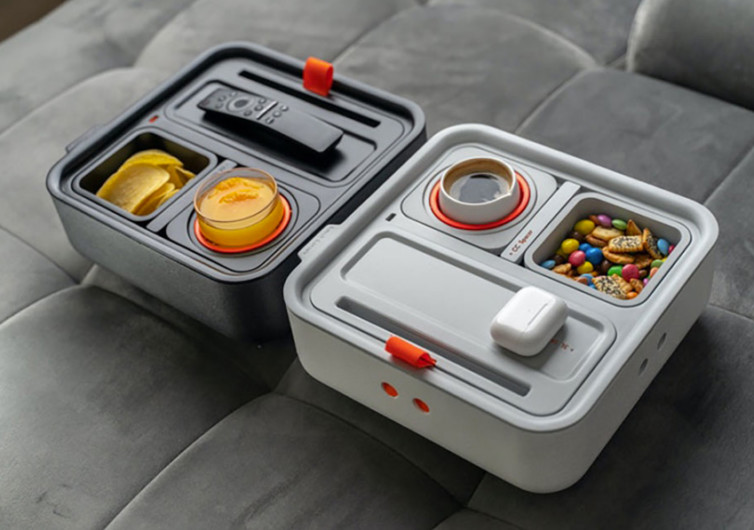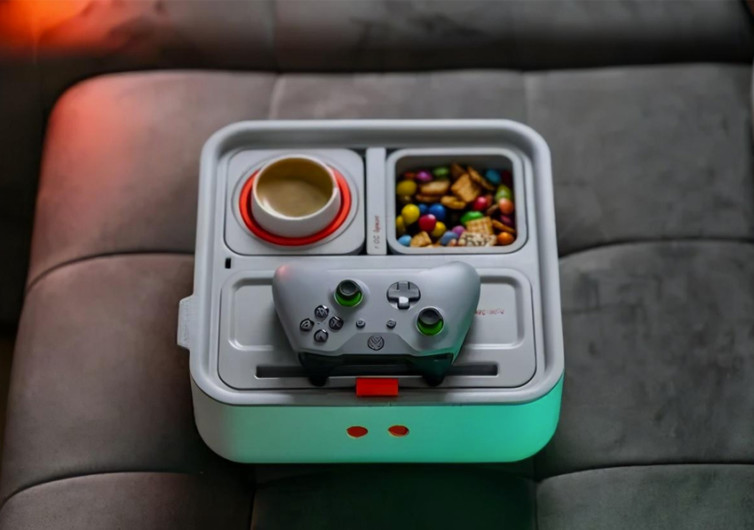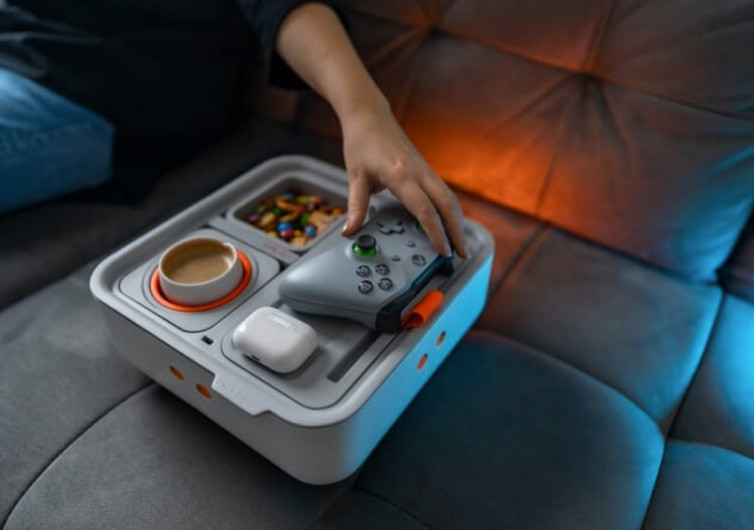 GearHungry may earn a small commission from affiliate links in this article.
Learn more
Couch Console – Evolving, Modular Command Center FTW
The modular Couch Console is, in many ways, just as it sounds — a catch-all station for the sofa-inclined. However, the design's sophistication presents a customizable modular layout, a self-balancing gyroscopic cupholder, and a USB-C cable port.
The Couch Console took Kickstarter by storm this December, raising over $980,000 in just under one month and surpassing the creator's pledge goal of $15,000 by, well, a lot. For a product that sounds like it harbors all the sex appeal of your memaw's dinner tray, it's certainly raking in some crowd dough. Let's find out why.
Modular. Functional.
The first generation modular Couch Console is compact (10.5 in² on the surface, 4 inches tall), comes in black and white colorways, has a cuboidal base structure, and the bay features two vertical openings of equal size and depth to house the Console's modules/provide integrated storage. The lightweight, recycled foam base allows the console to conform more adeptly to uneven surfaces (like your couch cushions or mattress) and uses a counterweight to ground it if those surfaces are unstable (which they will be).¹ This combination of properties effectively mitigates spillage and lost remote potential by bringing your command center from the far-off coffee table to your lap-side.
At the time of writing, there are four unique modules on offer. The modular Couch Console ships complete with a set of all four:
Gyroscopic, self-balancing, and lockable cupholder and mug adapter
Snack cup
Sliding spacer
Organizer tray with remote/gadget bay, phone/tablet holding slot, and subsurface storage
Later-stage modules will eventually be available so that you can expand your compartmentalized horizons through various permutations. According to Ebite Inc. (the modular Couch Console's maker), you'll have the option of adding on an extended tray table soon. There are lots of undisclosed module add-ons for the Couch Console that are in the works, too. While there is not much information on forthcoming developments, we expect that the makers will soon offer individually-sold modules, separately sold sets, and various adapters.
Bring the Modular Couch Console Home
There's a little more than 1 month left in the Couch Console's Kickstarter campaign, during which time you can order the ever-evolving, modular unit for $89. Oh, and a lifetime warranty? You got it.
Production begins in January 2021, and by May 2021, the bourgie, Netflix marathon command center could be on your doorstep.
---
Sources
Ebite Couch Console – Cool Things