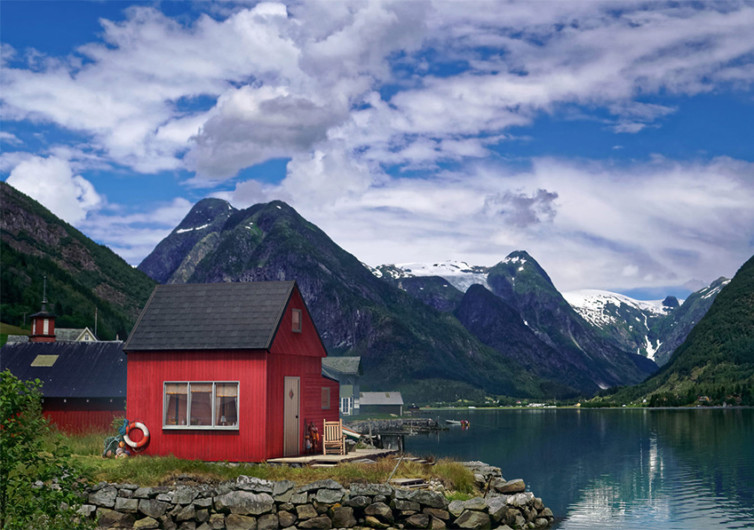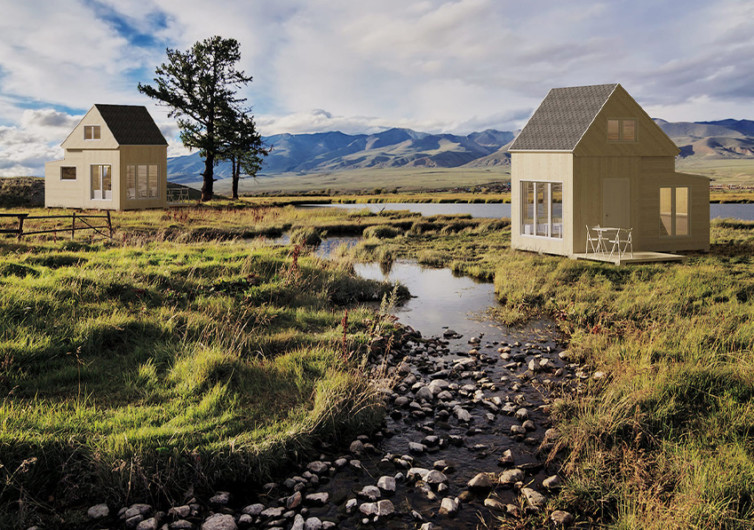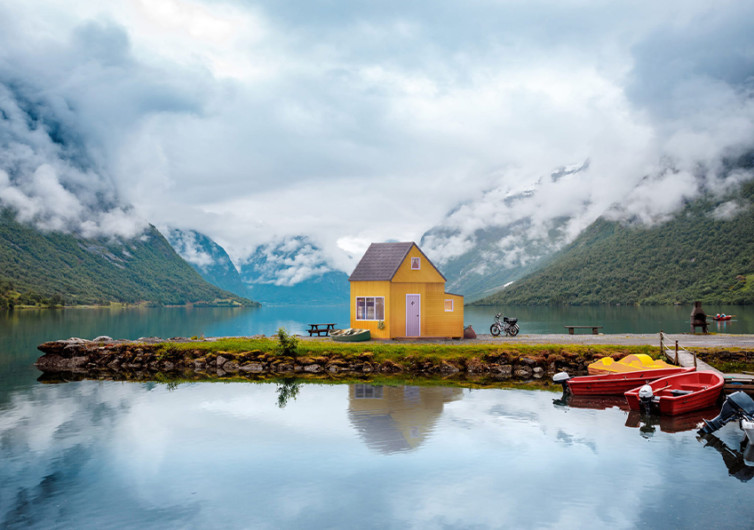 GearHungry may earn a small commission from affiliate links in this article.
Learn more
Brette Haus Foldable Structures – House Your Dreams
What if you could unfold your dream cabin anywhere? That's the question Brette Haus asks and answers with their line of foldable houses. The homes are prefabricated, unfolding wooden structures that are perfect for offices, retreats, studio spaces, and more.
Brette Haus Foldable House – How Does it Work?
If you hear the words "folding house" and are picturing your house arriving in a flat box — Ikea-style — you may need to adjust your expectations. Brette Haus structures are fold-able, yes, but only to the extent that they can fit on the back of a large flat-bed truck. Still, they look great, are constructed from wood, come with showers and toilets installed, and require minimal paperwork to install (always check with your local government before construction, though).
Brette Haus will deliver your house about eight weeks from purchase, and it takes around three hours to get you all set up (including hooking up the plumbing)!
But the best part is that you can have them return, fold up your house, and move it to a new location when you are ready to move on. It isn't exactly van life, but if you want some freedom without constantly rebuilding, this could be an option for you. Brette Haus guarantees the hinges that allow your house to fold and unfold will be good for 100 uses.
Brette Haus Foldable House Materials
This isn't your usual prefabricated home. Usually, those models can only move once, require lots of permits and paperwork, and are made from sub-par materials. Brette Haus models are constructed using a material known as CTL (cross-laminated timber). This technology gives the support structures of the houses more strength than normal wood and more flexibility than steel — both important features if your house is fold-able!
Models and Pricing
You get three model options from which to choose – the Rustic 15, Rustic 20, or Rustic 30.
The Rustic 15 sits on a 160 square foot area and has a usable space of 237 square feet. According to Brette House, it is best used as a rental cabin, garden house, or home office. It is $23,000.
The Rustic 20 is 334 square feet and costs $31,000. It is best used as a guardhouse, event space, or bungalow.
Finally, the Rustic 30 sits on 323 square feet and has a living space of 506 square feet. It's great as a store or long-term seasonal living space. It costs $37,500.
None of these prices include logistics and installation costs, so you'll have to reach out to Brette House for that info. But the layouts are stunning, and the idea is a winner, so we think it's worth taking a look at!