Best Home Wind Turbines In 2022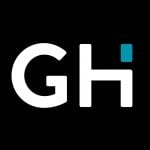 This product guide was written by GearHungry Staff
Last Updated
May 12, 2022
GearHungry Staff
GearHungry Staff posts are a compilation of work by various members of our editorial team. We update old articles regularly to provide you the most current information. You can learn more about our staff
here
.
GearHungry may earn a small commission from affiliate links in this article.
Learn more
Have you ever dreamed of going off-grid but have no idea how to keep your TV, laptop, and other devices powered as you cast off the shackles of society in search of a more simple life? Or perhaps your house stands right in the middle of Hurricane Alley, and you want a reliable backup the next time the weather threatens to take you to Oz. Maybe you just want to find a more eco-friendly power solution for your home, and with one of the best home wind turbines, you can do just that.
Unlike a typical wind turbine you might see standing in a field on your drive to work, a personal home wind turbine isn't an eyesore that will make the neighbors hold protest placards and picket outside your home, and with a larger focus on protecting the planet than ever before, you'll definitely get some brownie points, too.
The Best Home Wind Turbine
Automaxx Windmill Home Wind Turbine Generator Kit
At a huge $1500, the Automaxx Windmill Wind Turbine Generator Kit is one of the most expensive home turbines you'll find on your search for a more renewable energy service, but it's so packed full of features that you'll find it's worth every penny.
There's an integrated automatic braking system to prevent overloading, while the UV protective coating prevents the blades becoming brittle and suffering heavy damage in strong winds, although they can't always guarantee total blade protection. With a 1 year warranty, you'll have peace of mind when first setting it up, and if you want to add further juice to your home, you can pair the turbine with solar panels for maximum efficiency. If you want to track the inside and outside temperature at the same time, check out our guide to the best indoor outdoor thermometers.
Key Features:
Integrated auto braking system
UV protective coating
MPPT tracking
Polypropylene and glass fiber construction
Weather-resistant seal
1 year warranty
Specification:
Brand

Automaxx

Model

DA-1500

Weight

33 Pounds
Easy installation
Use with solar panels simultaneously
Fantastic customer service
Some blades may break quickly
MarsRock Small Wind Turbine Generator
Allowing you to select 12 or 24 volt operation, the MarsRock Small Wind Turbine Generator is a decent lower-end option for those just starting out their renewable energy lifestyle.
Despite the price, it delivers high wind energy utilization for maximum power even in low winds thanks to precise and aerodynamic blades and a decreased torque to make your life easier, even in still and silent summer days. However, there are only 3 blades, which may not provide enough energy if you want to completely abandon the grid, but if you pair it with solar panels or other renewable energy options, it might just work out all right.
Key Features:
12 or 24 volt
High wind energy utilization
Precise and aerodynamic blades
Decreased resistance torque
Reliable
Double groove ball bearings
Specification:
Brand

MarsRock

Model

B077GS8Q4Z

Weight

23 Pounds
Quiet operation
Easy to install
Well-built
3 blades may not provide enough power for some
Automaxx Windmill 400W Wind Turbine Generator Kit
Anyone looking for the best value of all the wind turbines we've selected should take a close and serious look at the Automaxx Windmill 400W Wind Turbine Generator Kit. It offers a 400 watt output for a decent if not amazing power source, and it's also versatile enough to operate with ease both on land and way out in the ocean. It's easy to install, and highly weather-resistant, meaning you won't have to spend extra on maintenance and repairs.
By working in conjunction with solar panels, you can also maximize your power potential, and while it doesn't come with a mounting pole (but few options do), it's still good enough value that you won't mind buying that yourself.
Key Features:
400 watt output
Suitable for land and sea
Easy installation
MPPT function
Weather-resistant
1 year warranty
Specification:
Brand

Automaxx

Model

DB-400

Weight

16.8 Pounds
High quality construction
Works in conjunction with solar panels
Auto braking system
Mounting pole not included
Dyna-Living Wind Turbine Generator
The Dyna-Living Wind Turbine Generator is a great option for producing energy off the grid or for powering boats and caravan batteries. The product information claims that it's capable of producing 400 watts of power, which would make it one of the highest performing wind turbines in this price bracket. However, even in perfect conditions, we don't think it'll be able to hit that target. When it comes to wind and solar power, it's always important to manage your expectation of how much energy you can produce. 
One of the main reasons for buying the Dyna-Living Wind Turbine Generator is its durability. With high-quality blades equipped with copper inlay, a Teflon wire coil that's resistant to high temperatures, and a tough plastic housing, you shouldn't have any issues with this turbine.
Key Features:
Maximum power – 400 watts 
Copper inlay in blades
Teflon wire coil 
Works in all climates 
Minimum rated wind speed – 8.2 feet per second 
Maximum rated wind speed – 39.4 feet per second
Specification:
Brand

Dyna-Living

Model

400W-12V

Weight

16.12 Pounds
Competitively priced 
Durable design 
Works in most conditions 
Advertised wattage is too high 
Complicated setup 
Starter Wind Turbine Generator
There's something humble and honest about the Starter Wind Turbine Generator. Instead of stating that it can produce hundreds of watts and provide all the electricity you need, it produces just 15 watts. That means you could just about power a lightbulb or charge a 12V battery but it's definitely not the easiest way. Honestly, it's really supposed to be a fun gadget. That's why we've included it on our list – it's a great way to teach your kids about green energy. If you want more power, you can daisy chain a few together to create a more powerful current. It's also worth mentioning that you will need to buy a blocking diode separately if you want to use this product to charge a battery. 
Key Features:
Produces 15 watts 
15-inch long blade 
Requires blocking diode for charging 
Can use more than one together 
Specification:
Brand

Pacific Sky Power

Model

8747

Weight

16 Ounces
Great for teaching kids about energy 
Can be chained together 
Simple to set up
Not very powerful 
Doesn't come with a blocking diode 
Wind Turbine Buying Guide & FAQ
How We Chose Our Selection Of Home Wind Turbines
Picking the best wind turbines was not as easy as we first expected, but thanks to our tried and tested selection method, we think we found the perfect products for you to choose from.
Brand - We'll assume you're not that up to date on turbine brands, so it's a good job we did the research for you. To ensure we only recommend high-quality products, we looked at the top brands in the industry so you can trust whatever you install will power your home safely and efficiently.
Price - Most home wind turbines are not cheap but considering how quickly most pay for themselves a large initial payment shouldn't be too much of an issue. Still, we wanted to ensure that everyone can find the perfect wind turbine for them regardless of budget, which is why we've sprinkled some cheaper models in there, too.
Reviews - Reviews are the best way for us to gauge how well a product works after 1, 6, or 12 months as we simply don't have the time for that kind of research. Through these reviews, we get honest and detailed information that answers all the question both us and you might have when looking for the best wind turbine.
Features To Look For In Home Wind Turbines
Before deciding which of the best home wind turbines is the right one to live out your off-the-grid dream in style, check out these essential features to think about so you can be sure you choose the correct product.
Wattage Max - The maximum wattage of your wind turbine will determine how much power you can get from the operation. For smaller homes, you shouldn't need to concern yourself with too high of a wattage, but for families, high wattage is a must if you want to keep all the TVs, laptops, and games consoles running throughout the day.
Battery Voltage - A safe battery voltage will prevent overheating and potential damage to your home and turbine. Some high-quality options will come with overcharge protection should the unit produce too much. For the best results, you can find turbines compatible with multiple voltages, which is most typically 12V or 24V.
Solar vs Wind Output Capability - Before even looking at potential wind turbines, it might be worth considering whether you can get as much or more energy by using solar panels. However, unlike turbines, you'll need more panels to fit to your roof, which can extend the length of the work and may not be ideal for your situation.
Ease of Installation - We know you don't want to spend hours installing your wind turbine so finding one that's easy to put together is imperative. Wind turbine instructions are easy to follow so you won't struggle too much, and while most do not include the mounting pole, this shouldn't be too difficult to source.
Wind Turbine FAQ
Q: What are home wind turbines?
A: Wind turbines for the home are just like the massive wind turbines you see in the countryside used to just on a smaller scale. While these larger options are designed to power whole towns (and often more) a personal home wind turbine will provide power for your house and your house alone.
Because you don't need to rely on electricity companies, they are an excellent choice for both off-gridders and as a backup system during power outages to keep your house running like clockwork.
Q: How big of a wind turbine do you need to power a house?
A: You'll need a wind turbine that offers at least 400 watts to sufficiently power your home. This will provide enough power to keep your home running and provides the near-11,000 kilowatts of energy the average home uses each year.
If you don't want to spend too much money on a wind turbine but are still intrigued about how it can help you save money on electricity consumption, you can also pair it with an additional energy source such as solar panels to maximize your energy potential.
Q: What type of wind turbine is the most efficient?
A: All wind turbines vary in efficiency but it's not just the turbine itself you should think about. It's also important to consider how much wind your area experiences. With little wind you won't get the best results from your home wind turbine, making it almost useless.
A wind turbine that starts working with as little wind as possible should be considered the most efficient option, and the lowest wind speed you'll find is 4 or 5MPH.
Q: How long does it take for a wind turbine to pay for itself?
A: The time it takes for a wind turbine to pay for itself will vary between brands but most high-quality options will pay for themselves within just 8 months and more expensive options may prove fruitful in just 3 to 6 months.
Of course, the more you rely on your wind turbine, the more power you will generate and you'll soon find that you're not even thinking about where the power is coming from, it's just there, which is the whole point, anyway.
The lifespan of high quality turbines is between 20 and 25 years (depending on the brand), so the one-off payment, along with infrequent maintenance, means they'll pay for themselves much sooner than you first expected.
Sources:
Wind Energy Basics - EWEA
Solar vs Wind Energy - Energy Sage
Sign Up Now
GET THE VERY BEST OF GEARHUNGRY STRAIGHT TO YOUR INBOX