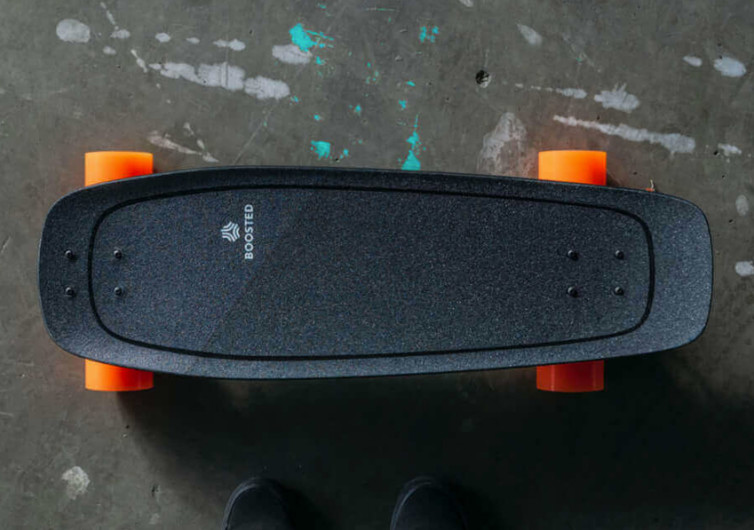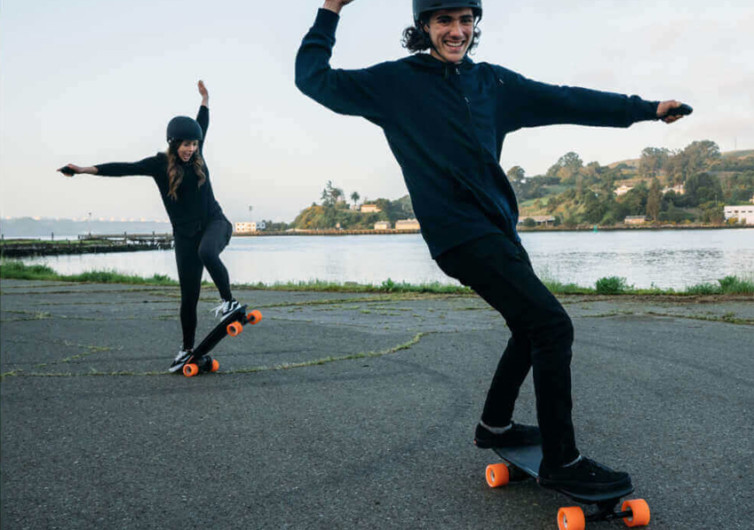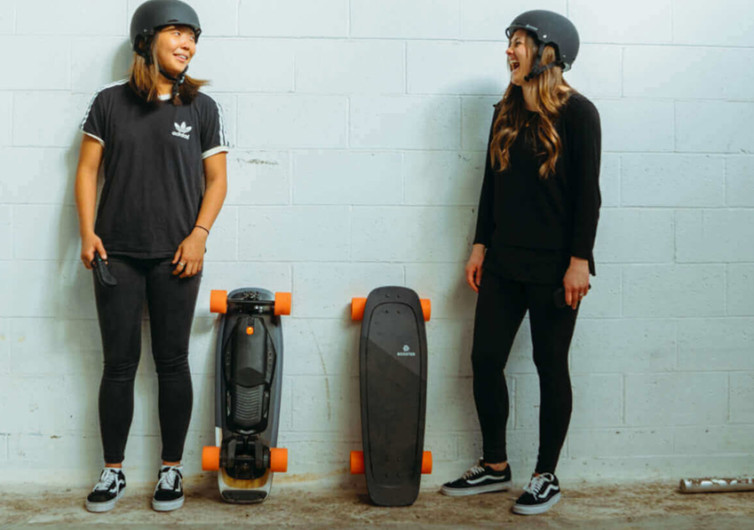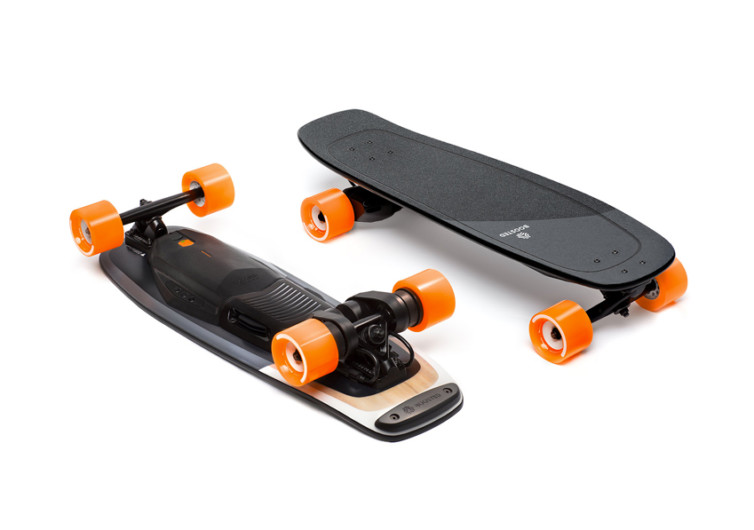 GearHungry may earn a small commission from affiliate links in this article.
Learn more
Boosted Board Mini S
Boasting of a unique interplay between agility and power, the Boosted Mini is an exceptionally compact skateboard that fits right under your office desk or virtually anywhere allowing you to take it for a ride whenever and wherever you feel like surfing on the concrete oceans of the city.
With a top speed of 20 MPH on the Boosted Mini X and 18 MPH on the Boosted Mini S, you can feel a lot more confident about reaching your destination in classic Tony Hawk fashion. The unique short deck with a deep dish design of the Mini allows for greater control and stability, perfect for those who love to weave through traffic or even glide over surface imperfections. It's got 3 ride modes and features Bluetooth connectivity to give you that added oomph in your ride. Uphill climbs are always menacing to the legs, but the Boosted Mini somehow manages to keep you sweat-free upon reaching the top. That's all thanks to its battery-powered motor. Braking is easy and reliably smooth, too.
The Boosted Mini S and X are specifically designed to give you amazing agility in a stable and powerful platform. It's compact and perfect for everyday skateboarding adventures.