Best Water Purification Tablets In 2022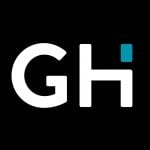 This product guide was written by GearHungry Staff
Last Updated
May 31, 2019
GearHungry Staff
GearHungry Staff posts are a compilation of work by various members of our editorial team. We update old articles regularly to provide you the most current information. You can learn more about our staff
here
.
GearHungry may earn a small commission from affiliate links in this article.
Learn more
When it comes to survival, the natural resource second to just oxygen is water. No matter where you might be in the world, you need to be able to drink water to survive. Unfortunately, not everywhere in the world has safe to drink water readily available for our consumption. For these kinds of survival situations when you have to find water in the wild, we've taken a look at the best water purification tablets on the market right now so you can head out armed with the best of the bunch. How does the famous saying go? Fail to prepare, prepare to fail! Replenishing your body with fresh, safe to drink water is certainly not something you'll want to fail at.
Unclean water can bring along a number of illnesses. In fact, waterborne illness can actually claim hundreds of lives in places that aren't lucky enough to have proper water treatment facilities. This is particularly common during emergency situations since water gets contaminated very easily. For the times when you're out camping or in a survival situation, it isn't always feasible to carry along hundreds of litres of water or a filter. As at one with nature it may seem to sip H2O from springs and streams, it can actually make you sick. To ensure you remain safe in these kinds of situations, you should carry water purification tablets. We've taken a look at the best accessible, easy to use and affordable water purification tablets so you will never fall victim of a potentially life-threatening situation. Whether you're an outdoor explorer, a survivalist or even in the forces, you really should be carrying a supply of water purification tablets with you at all times.
The Best Water Purification Tablet
Potable Aqua Water Purification Tablet
Used in all four corners of the globe by the forces, campers, hikers and emergency organizations alike, this tablets from Potable Aqua will disinfect contaminated water in a pinch. Intended for short-term or limited emergency use, these handy tablets will purify drinking water in just 35 minutes. Potable Aqua Water Purification Tablets are able to make most water bacteriologically suitable for drinking, protecting you against Giardia lamblia when used as directed, similar to portable water filters. Each tablet contains 20mg of Tetraglycine Hydropridide, which will transform your water into a suitable drink. 
Key Features:
Easy to use formula
Reliable backup and compliment to filters
Help protect against recontamination of water containers
Suitable for international travel
Specification:
Brand

Potable Aqua

Model

301

Weight

1.44 Ounces
Affordable
Great reviews
Ready in 35 minutes
Not suitable for on-going use
Katadyn Micropur MP1 Water Purification Tablets
Effective against all microorganisms, this Purification Tablets from Katadyn Micropur will treat 1 liter of fresh-tasting water per every tablet. Rid your water on any unpleasant taste and harmful substances with these handy little tablets. With simple to follow instructions, you can treat water in 4 hours with no trouble at all. Although it might not be the quickest purification time, these are still a good choice. These tablets are effective against both Cryptosporidium and viruses so you not only get good tasting water, but you can enjoy the peace of mind of knowing you are protected. 
Key Features:
Effectively treats all microorganisms
Provides fresh tasting water, eradicating unpleasant tastes
Meets EPA microbiological water purifying testing standards
1 tablet treats 1 litre of water
Affordable
Safe for travel
Easy to use
Potable Aqua Chlorine Dioxide Water Purification Tablets
As one of the most reputable brands in the market right now, it's no surprise that Potable Aqua has made it onto our list for a second time. This time, it's there Chlorine Dioxide Tablets. Offering minimal aftertaste and protection against bacteria, viruses and cysts these are a solid choice to keep you safe in the great outdoors. The downside to these is that they don't act as fast as our top choice. With a four hour treatment time required to purify 1 quart of water, you'll have to plan accordingly with these. When water is scarce, you can rest assured that purification tablets from Potable Aqua will be a valued asset to your emergency survival kit. It also makes a useful survival gift for outdoor enthusiasts.
Key Features:
Simple to use
Proven to work against bacteria's and viruses
1 tablet treats 1 quart
Specification:
Brand

Potable Aqua

Model

3093

Weight

0.8 Ounces
Travel safe
Affordable EPA approved
4-hour treatment time needed
Potable Aqua Water Purification Tablets With PA Plus Neutralizing
Once again, the most trusted name in purification products has cropped up on our list. Used globally by militaries and relief support organizations, you know you're getting the best of the bunch with an option from this brand. The PA Plus Neutralising Tablets are intended for use once the water has been treated. The purpose of these secondary tablets is to neutralize and residual iodine that remains in the water after treatment and rid the water of any taste or odour in just 3 minutes. It's worth noting that this product is best used in conjunction with an emergency water filter. Although it's effective against a number of bacteria and viruses, it will not protect you against cryptosporidium cysts as many other options will do. As will all Potable Aqua products, these tablets are created for short-term usually only. If you need to purify water in your home, check out our selection of the best water filter pitchers.
Key Features:
Effective in just 3 minutes
To be used secondary to purification tablets to neutralize water
Removes poor taste and odours
Specification:
Brand

Potable Aqua

Model

304

Weight

1.45 Pounds
Trusted by users globally
Affordable
Additional peace of mind
Ineffective against cryptosporidium cysts
Aquatabs – World's Best Water Purification Tablets
Aquatabs are the world's most popular water purification tablets. This pack has five strips, each containing 10 tablets. That makes them considerably cheaper per tablet than most of the products on the market. However, that's a little misleading because you need to use five tablets for every gallon of dirty water. Each Aquatab tablet is 49mg and contains 16.88% Dichloroisocyanurate, which creates 2.6ppm chlorine. In 30 minutes, this removes any harmful viruses, bacteria, and micro-organisms that could cause you to get seriously ill. The best thing about Aquatabs is that they have an amazing track record. These tablets are used by aid agencies, defense organizations, and charities all over the world. 
Key Features:
50 pack of 49mg tablets 
Effective against Giardia cysts, bacteria, and viruses
16.88% Dichloroisocyanurate
Creates 2.6ppm chlorine 
Works in 30 minutes
Used by organizations around the world
Works quickly 
Trusted product 
Competitively priced
We can't find anything wrong with them
PURINIZE – The Best and Only Patented Natural Water Purifying Solution
This next product isn't technically a water purification tablet but we thought it deserved a mention on this list anyway. PURINIZE is a water purifying solution that you pour into contaminated water to make it drinkable. It's effective against bacteria, viruses, protozoa, agricultural and industrial chemicals, heavy metals, pharmaceuticals, VOCs, disinfectants, and disinfection byproducts. That means you can rest assured that you're drinking clean water when you've poured some of this in. This 60ml bottle treats up to 15 gallons of water, so it's competitively priced compared to tablets. It also has the added benefit of having no shelf life. This bottle could sit on your shelf for 50 years and still be used to purify water, which makes it perfect for preppers.
Key Features:
60ml bottle 
Treats 15 gallons of water 
No shelf life 
100% non-toxic 
Improves taste, odor, and clarity 
Specification:
Brand

PURINIZE

Weight

2.4 Ounces
Lasts forever 
Actually improves the water 
Competitively priced 
Has the potential to leak
Water Purification Tablet Buying Guide & FAQ
If you're looking for a tablet based on brand alone, it's likely you'll steer towards our top choice or one of the options from Potable Aqua. With that said, the aquatabs from Expedition Research comes in a close second for us. In short, you'll likely get the number of tablets you need for under $20. Just be sure to have a read over our guide of key features and our handy Q&A before you make your selection to ensure you're getting the best water purification solution for your needs.
How We Chose Our Selection Of The Best Water Purification Tablets
Considering the purpose of our buying guides is to ultimately save you money and give you access to the best products on the market right now, there are three considerations we looked at. Price, brand and reviews. The price point of the tablets are important, we want to bring you value for money without compromising on quantity, particularly when it comes to your health. In order to find trusted tablets, it was important we also looked at the brands that made it onto our list. Last but definitely not least, we took a look at thousands of reviews so that we give the best overview of the products that made it onto our shortlist. It's extremely important that we considered tried and tested reviews from real-world situations when it came to a product like this. Without sounding too dramatic, it could be the difference between life and death after all.
Features To Look For In Water Purification Tablets
When you're shopping around for water purification tablets, beyond price, brand and reviews there are a number of features you should look for.
Time to Purify/Ease of Preparation - If you're ever in a situation where you desperately require water, you don't really want to be spending too much of your precious time preparing your water, let alone waiting for it to purify. For peace of mind, it's probably worth opting for a tablet that is effective in just 30 minutes and trailing the product a couple of times at home to ensure the process is suited to you.
Weight - Of course, tablets weigh next to nothing, so, they probably won't weigh you down too much unless you're taking large quantities. However, you should consider the weight when it comes to packaging and storage. In the kinds of situations, you'll be needing purifying tablets in, it's likely that the less weight you're carrying, the better!
Taste & Smell - If you're in a life or death situation, taste and smell won't matter too much. However, if you're using your tablets often, particularly those that are good for long-term use, taste and smell are important. Of course, you can use a neutralizer if needed, but it's most definitely best to get a tablet that offers good tasting and smelling water from the offset. It's worth noting that the chlorine flavour some tablets might create can be removed by allowing your treated water to sit uncovered, allowing the chlorine to evaporate.
Microorganisms the Tablets Are Effective Against - It's worth parting with a little extra cash to get a tablet that protects against as many microorganisms as possible. Ideally, you'll want a tablet that purifies your water from viruses, bacteria's, Giardia lamblia and cryptosporidium cysts at a minimum.
Water Purification Tablet FAQ
Q: Are water purification tablets safe?
A: In short, yes. The entire purpose of these tablets is to treat water and kill harmful microorganisms making water safer to drink. Although in general, they are safe, you need to ensure you are following instructions and storing them correctly to ensure they fulfil their intended purpose effectively.
Q: Do water purification tablets kill viruses?
A: All of the water purification tablets featured in our review are effective in killing viruses when used correctly. Ensure you are reading labels properly before purchase and following instructions carefully for the best results.
Q: How long do water purification tablets take to work?
The best water purification tablets on the market are fully effective within 30 minutes of use. Some tablets can take 4 or more hours. So, if you're concerned about time, be sure to opt for a choice that works within 30 minutes.
Q: What are the benefits of using water purification tablets?
A: There are many different benefits of water purification tablets. In fact, they've transformed the lives of millions of people around the world. These potentially life-saving tablets can help in survival or disaster situations when people need water to stay alive. Whether you're an avid outdoor adventurer looking for a clean source of water during a camping trip, or a marine in a life-threatening situation, the benefits can be significantly different. Simply put, they will keep you safe, healthy and quite possibly, alive.
So, there it is, virtually everything and anything you need to know about water purification tablets. If our latest review has just one takeaway, let it be that parting with less than $20 for a revolutionary safe drinking water solution such as this is a small price to pay. No matter the purpose you might need these for, one day you could be seriously thankful that you invested in some of these tablets. Once you do purchase some tablets, be sure to read the labels fully and store your tablets as instructed. Once the time comes to use them, ensure you follow instructions properly for the most effective results.
Sign Up Now
GET THE VERY BEST OF GEARHUNGRY STRAIGHT TO YOUR INBOX