Best Solar Powered Watches in 2021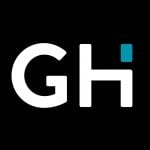 This product guide was written by GearHungry Staff
Last Updated
September 21, 2018
GearHungry Staff
GearHungry Staff posts are a compilation of work by various members of our editorial team. We update old articles regularly to provide you the most current information. You can learn more about our staff
here
.
GearHungry may earn a small commission from affiliate links in this article.
Learn more
Watches are a great accessory for any outfit. They provide both style and practicality and sometimes just feel right on your wrist. With a watch, you feel more organized, you feel cooler, you feel like you can take on the world. The problem with mechanical watches, though, is that they can sometimes be inaccurate, that their batteries run out, forcing you to buy more batteries (and then more sometime later). However, those problems can soon be eliminated once you invest in a solar powered watch. These are environmentally friendly and economically sound, as they will be a buy-it-for-life type of purchase. But for those not clued up on the intricacies of watches, how are you to know the best solar powered watches? Well, you're in luck. We've compiled a list of just that for you to check out and find your next watch before it is too late. Not that you'd know, being without a watch and everything, until now…
The Best Solar Powered Watch
Solar Powered Watch Buying Guide
How We Chose Our Selection of Solar Powered Watches
We looked at many different factors when choosing our selection of men's solar powered watches. This included Quality, Brand, Reviews, Design, and Price to ensure that we chose only the best of the best options for you to consider.
Quality - The quality of the solar watch massively affects your enjoyment of it. We use watches for all sorts of timekeeping activities, and so knowing that the watches we chose were reliable and well-made was a key factor in deciding what we felt were the best options.
Brand - We know that brands don't always matter. But that doesn't mean we should pick some no-name brand just because it seems cheaper or looks cooler. Brands are popular for a reason, so we looked at the top brands in the watchmaking world and identified the ones that we know you can trust.
Reviews - Reviews are the best way of gauging whether a product is worth it or not. The reviews we looked at were comprehensive and detailed and were written by those who really know their watches. For this reason, we believe we have gotten an authority right from the horse's mouth and were able to choose the best watches from there.
Design - You need a solar watch that functions properly and tells the time without the risk of lagging, but you also need one that looks good too. There are undoubtedly some great solar watches out there, but if they don't look good to us, they are unlikely to look good for you. We wanted to find watches that were stylish, smart and practical so that you could mix and match them with any outfit at any time of the year.
Price - Not everyone has the cash to splash on the most expensive watches available. We wanted to find a balance between quality and affordability, as the two go hand in hand. Hopefully, there is enough of a price range in this list so that anybody can find the perfect solar watch for them.

Features To Look For In Solar Powered Watches
The best solar powered watches all have certain features that push them high above other watches and make them stand out. When deciding on the best solar watch for you, it is essential that you make sure to consider these features to help you make the right choice.
Technology - Technology is always evolving and so ensuring that the watch you picked is as up-to-date as possible in terms of the tech used to design it will save you encountering any problems later down the line that could affect its functionality.
Budget - The best watches are typically the most expensive, and you've no doubt got your eye on one that is in the upper echelons of price, but can you afford it? These super-expensive watches are really only bought by collectors and people who really know their watches, so if you are new to the game, there is no point in spending all your money, just yet. Make sure to buy within your budget, so you don't have to explain to anyone where the rainy day fund went or what that fancy timepiece is on your wrist.
Waterproofness - You never know when you are going to be caught in a storm so the waterproofness of a watch is crucial. Purchasing a watch that is adequately waterproof will prevent any unnecessary damage that could ruin the watch forever. For those who love snorkeling, swimming, diving or other water sports, you will need a watch that is more than just splash proof. Most of the watches on our list are water resistant up to at least 100 meters, but double check in case you fall in love with one that isn't
Functions - Consider just what you need the watch for. It might feel like the more functions the better, right? But this is not always the case. Unless you frequently go on hikes or need GPS tracking to find your way, you probably don't need a watch that can do all of this and more. If you just need a watch to wear to the office every day, then something that can just tell the time and date will suffice.
Of course, if you need timers and stopwatches and access to different time zones and both digital and analog readings, then, by all means, go for a watch that has all these features, we won't stop you.
Design - Is the watch you want to buy really you? We know you want a watch that looks cool, but if the face is too large it might get in the way and catch on things during the day. Are your wrists too thick or too thin for it to even look good? Can you even tell the analog time? (Just kidding, we're sure you can). But seriously, taking the design of the watch into consideration and how it will look on you is something to think about.
Powered Watch FAQ
Q: What is a Solar Powered Watch?
A: Solar powered watches are watches that are powered by the sun. Unlike mechanical watches, they work either completely without a battery or rely on the sun or another light source to power the battery for use. They are great, hassle-free alternatives to the standard type of watch that most people wear as you never need to worry about the battery dying and going through the often-laborious process of getting it changed.
Q: What are the differences between a solar watch and an atomic solar watch?
A: The differences are negligible. While both types of solar watch use solar panels for power, a regular solar watch requires manual time-setting. Conversely, an atomic solar watch sets its time by using a radio signal obtained from the atomic clock found in Fort Collins, Colorado at the National Institute of Standards and Technology. Sorry to disappoint. It isn't magic, but it is still pretty cool.
With no battery and an automatic time-set, the atomic watch is perhaps the most maintenance and hassle-free watch available for when you are deciding on your next timepiece.
Q: How does it charge itself?
A: Both a solar powered digital watch and analog version rely on solar panels that are normally arranged around the watch face and absorb light throughout the day. Most solar powered watches come already charged out of the box, but if you need to charge it yourself, that is easy enough, and there should be instructions that come with the watch.
The good news is that unlike most things we use daily such as smartphones, tablets or laptops, you do not need to charge your solar watch as often, and many watches can provide up to 10 months of power from a single charge.
Q: Can I charge the watch under fluorescent light?
A: You sure can! Any type of substantial light source is enough to give your solar watch a charge., it just might take longer than if you were outside, enjoying the fresh air and sunshine.
Q: Does recharging time vary with the seasons?
A: Yes it does. During bright, beautiful summer months where the sun is out constantly, you can expect to see fast and efficient charging times for your watch. During springtime, you will get similar results as there is almost as much sun as in the summer.
It is during winter and late-fall that you need to be careful about how effectively your watch charges. Factors such as less light, shorter days and winter clothes can all contribute to your watch failing to charge as you are used to. During these months, it is a good idea to make changes to your behavior to ensure that you get the most out of the daytime and keep your watch fully charged for when you need it.

Q: Does a Solar Watch stop keeping time in the dark?
A: No, you don't have to worry about that. A solar watch will continue to work even in the dark, so you never need to concern yourself with keeping a light on when you are trying to sleep. The rechargeable cell inside the watch holds the power it absorbed from the sun or other light sources to keep it working 24 hours a day, seven days a week, 365 days a year.
Q: What should I do for better accuracy?
A: Solar watches are more accurate than their manually wound counterparts. This is because the solar-powered features mean that you not need to worry about the time lagging, which eliminates any fears about running late for work ever again.
For atomic watches, this function is even better, as it works on satellite timekeeping to ensure your watch always has the correct time. New designs for all kinds of solar powered watches boast an accuracy of within one second per year. Your days of winding the watch to guarantee the correct time are long gone.
Q: How should I care for my watch band?
A: It depends on the type of watch band you have. Stainless steel watch bands need to be cared for by using a damp cloth to clean away any gunk that may have accumulated over the weeks or months. Under no circumstances use vinegar to clean the strap, as this can interfere with the metal and possibly cause damage.
With fabric, such as nylon or leather, and resin watch straps, you need to keep an eye on its condition especially on hot days or times where it may have gotten wet from sports or the weather. If you find your watch strap is damp or stinks of wrist sweat (the second worst kind of sweat there is), then allowing it to dry and then wiping with a cloth will help maintain it for years to come.
You should make sure to check your strap and give it a quick clean every week or so to save you longer cleaning jobs later on.
Q: How can I adjust my watch strap?
A: In the case of metal watch straps, they can be adjusted by removing links - which should be done by a professional and not yourself (unless you are used to doing it) to prevent any irreparable damage to the watch strap and potentially the watch itself.
If you have a nylon, resin or fabric watch strap you probably won't be able to adjust it. However, most watches are able to have the strap removed through little pins around the case. This comes in useful for when wearers are not satisfied with the watch strap, find it uncomfortable or just want to change it.
Sources
Sign Up Now
GET THE VERY BEST OF GEARHUNGRY STRAIGHT TO YOUR INBOX