Best Tank Tops For Men In 2022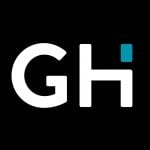 This product guide was written by GearHungry Staff
Last Updated
October 23, 2019
GearHungry Staff
GearHungry Staff posts are a compilation of work by various members of our editorial team. We update old articles regularly to provide you the most current information. You can learn more about our staff
here
.
GearHungry may earn a small commission from affiliate links in this article.
Learn more
With the summer upon us, one of the most useful articles of closing in a man's closet is a stylish yet functional set of tank tops. From plain ones to patterned and printed options, there is no doubt that a good tank top offers the versatility that every man needs in his wardrobe. The challenge is acquiring the perfect piece; one that does not edge more towards a washed-up beach bum look. Thanks to the free market it is a jungle out there, but the good news is that some of the best tank tops for men are conveniently listed here for the picking.
The Best Tank Top For Men
Hurley One & Only Graphic Tank Top For Men
When it comes to tank tops for men, there are certain boxes that must be ticked, first, it must be comfortable, then comfortably loose. Trendy design is just a cherry on the top, thankfully, the Hurley's Men's One & Only Graphic Tank Top offers up all this and more. This pair of men's tanks are made of 100% soft and breathable cotton. It offers up a level of comfort that cannot be matched anywhere else.
With its all-around stylishness and great fit, this tank top is the perfect addition to any man's wardrobe. It comes in a wide range of colors giving users the versatility they need to sport more than one look.
These men's sleeveless shirts feature an efficient pull on closure which makes it a breeze to put on and pull off when the need arises. For further convenience, laundering this tank top is as easy as ABCs, it can simply be thrown in a washing machine for a quick spin in order for it to become squeaky clean all over again. The most stylish component on this tank top is its soft hand screen print. It is subtle enough to not overcome the total design but visible enough to make a statement. For more amazing wardrobe items, especially if you are a sportsman, check out our guide to the best running shirts.
Amazon Essentials Performance Cotton Tank Top For Men
This particular piece thrives on its simple yet functional design, backed by a brand known for nothing less than excellence. From price to quality to fit, the Amazon Essentials Men's Performance Cotton Tank Top Shirt has it all. The shirt itself is a well-calculated cocktail of fabrics, it contains 62% Polyester, 33% Cotton and 5% Elastane. All these work hand-in-hand to ensure that the tank top is durable and as comfortable as can be. Thanks to the general make-up and fit they possess; they can easily be used as workout tank tops or a performance tank on a broader spectrum.
To ensure the user has a full range of movement and unbridled comfort while making use of this tank it is equipped with a slight stretch. So, whether it is used to play sports or as workout clothes at the gym, this is one of those men's tanks that will go with the flow, rather than restrict. In addition to being flexible, it is lightweight and breathable. But, not in that annoying way that feels as if you are hardly putting on any clothing. The quality of this tank top speaks for itself. What is even better is the fact that the brand is eager to receive regular feedback in order to make it more suited to users everywhere.
Peak Velocity Men's VXE Sleeveless T-Shirt
For this price, most people would expect one of those tacky, lightweight summer tank tops. But no siree! The Peak Velocity Men's Quick-dry T-shirt gives 101% to its users everywhere. It owes a huge chunk of its efficiency to the fact that it is made of 100% polyester. This fits the usual brief seeing as all VXE fabrics are specially engineered to absorb moisture on an unrivaled level. Another strong suit that this brand offers up is all-around versatility; in terms of the fit and size, users have a wide range of options to pick from. This goes a long way to affect mobility and comfort and it is for that reason that variety is a keyword here.
In addition to being available in a large number of sizes and fits, users also have a plethora of colors to pick from. From cool hues to bright and warm tones, this set of guy's tank tops offer it all up. The tee itself comes with a unique yet simple design that screams functionality through and through. It is fitted with raglan sleeves and a crew neck which work hand-in-hand to ensure that users are nice and dry even after a rigorous workout. Feel free to combine it with some of the best gym shorts from our list.
Under Armour Men's Sportstyle Graphic Tank
Making a statement does not require words most of the part of it, with the right clothes on, anyone can make statements at will. Make all the statements you want and more with the Under Armour Men's Sportstyle Graphic Tank. This machine-washable tank top offers up worlds of comfort and efficiency to its users among many other things. Its make-up consists of a unique blend of materials which end up building up the versatile and comfortable tank you see here. The unique blend itself is 75% cotton and 25% polyester which works great when it comes to wicking sweat and offering up all-around dryness to its users.
In addition to all this, the cotton component happens to be charged, equipping it with all the comforting attributes of cotton while ensuring that it dries at a faster rate than plain cotton. The loose fit of this tank top for men is heavily complemented by its extended length. This makes it even more suited for people of all sizes since it exposes and conceals in the right proportions. This fit also makes it a lot more versatile for a wider range of activities than most slim-fit tanks. Even the ones equipped with elastic are not nearly as versatile and comfortable as this option. You may also combine with some of the best running shorts from our list whenever you go for a run.
Champion Men's Big And Tall Swim Tank
Individuality is something that people strive for when it comes to style. But it has become quite hard to attain now that having clothes has transcended the level of being a luxury. Once in a while, a brand comes along and offers that sense of individuality in the clothes they put out and this can be seen clearly in the Champion Men's Big and Tall Swim Tank. Though they started making moves in the activewear scene in 1991, this brand has kept up with the times and today offers up some of the trendiest activewear accessories. It is made of an apt blend of cotton and polyester, 60% and 40% respectively. In terms of fitting, this tank is both loose-fitting and long for the convenience and overall comfort of the users. It is also lightweight and breathable to enhance the comfort level on all fronts.
For further convenience, it is equipped with stretch capabilities as well as a nifty rash guard for the stylish men who decide to wear this tank. In addition to being a great option for activewear of all kinds, this is specifically great for anyone on the lookout for a good swim shirt. The combination of the fit and the material make it great with moisture. Its quick-drying capabilities are specifically commendable. So be sure to have it whenever you go for a swim, along with the perfect swimming trunk.
Koloa Surf Men's Classic Wave Heathered Ringer Tank Tops
In the world of slim fit tank tops, this one effortlessly stands out. A unique design and all-around efficiency make the Koloa Surf Men's Classic Wave Heathered Ringer Tank Tops one of the best tank tops for men. With its bold and beautiful print, this tank does not need to do much to stand out. Coupled with the fact that it comes in a heathered ringer design, this is an article of clothing that makes a statement without trying. It is made of 85% and 15% blend of cotton and polyester. This proportions of this combination go a long way to make it the durable yet lightweight combination that it is.
Another standout feature of this article of clothing is the range of vibrant colors it comes in. Anyone looking for a pop of color this summer is definitely barking up the right tree. It is also fitted with stylish yet functional piping on the neckline and armholes as well as light hemming on the bottom. When it comes to its laundering, simply throwing it in the washing machine will suffice. There is no need to be afraid of shrinkage or slacking. All in all, users can rest assured that this high-quality tank can hold up its own perfectly. It also makes a useful fitness gift for active men.
Nike Legend Poly Sleeveless Top
It can be established that this is a great product. Based on the track record of this brand, when it comes to the purchase of this item, just do it. The Nike Legend Poly Sleeveless Top offers up all the excellence of the brand coupled with comfort and affordability. This is one of those men's sleeveless shirts that are as versatile as they come. It is equally packed with other features that really go a long way to carry it across the finish line.
The combination of its stylish sleeveless design and its ability to keep moisture at bay makes it perfect for high-energy activities or a simple day out in the summer. With its special Dri-FIT moisture management technology, perspiration is transported from the surface of the body to the surface of the shirt. Unlike most shirts which feature a blend of materials, this one is made of 100% polyester. Thanks to this choice, it does not have the ability to get rumpled and this makes it even easier for the shirt to transport moisture away from the surface of the skin. For further comfort, this tank also comes with neck tape. If you are also into fishing, you will sure like some of the best fishing shirts from our list, so be sure to check them out.
Adidas Men's Pro Sports Tank
Just having that Adidas logo on your chest is already a tell-tale sign of good taste. So, this tank comes at a steal, considering the fact that you really cannot go wrong with this brand. The Adidas Men's Pro Sports Tank upholds all the standards of this world-renowned brand and even takes it to another level. It may be made of recycled polyester but there this men's tank top is nothing if it is not original.
First, it features a slim fit design which is cut quite close to the body. Its lightweight nature ensures that the fit of this tank is far from stifling. In addition to being lightweight, the material is also sweat-wicking to ensure added comfort when perspiration factors in. The all-around design of this tank top for men features side hem slits for better mobility and a crew neck which offers up maximum coverage. Anyone who leads an active lifestyle, especially with the summer upon us will find this tank more than suitable on all fronts. For more amazing clothes for active men, check out our guide to the best joggers.
Sign Up Now
GET THE VERY BEST OF GEARHUNGRY STRAIGHT TO YOUR INBOX