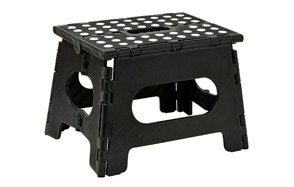 Handy Laundry Folding Step Stool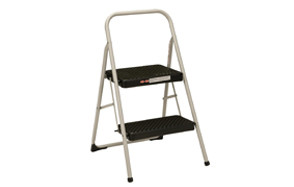 Cosco 2-Step Household Folding Step Stool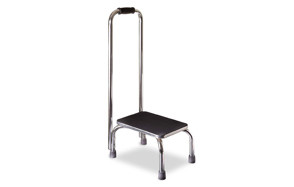 Duro-Med DMI Step Stool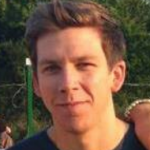 Not everyone is endowed with NBA worthy height and even then, there are some heights that require a little extra help to attain. The good news is that no one has to have their lives hang in the balance while they try to balance on a rickety chair. Reaching for items at the top of the shelf has been made easier thanks to these handy little contraptions. Nevertheless, there are so many options out there that it may be a tad bit gruesome to search for the perfect specimen. To make the process a lot more streamlined, here are some of the best step stool options on the market today.
The Best Step Stool
Step Stool Buying Guide & FAQ
A good step stool is not as easy to come by as you would think. As simple as the process of finding one seems, it requires some a certain know-how. Basically, there are certain things to take into consideration in order to find the best option for you. So, here are some pointers that are sure to get you the best step stool out there.

How We Chose Our Selection Of Step Stool
Brand - You can seldom go wrong when you stick to the right brand, that is the truth of the matter. Building a trustworthy brand name takes time and the dissemination of near perfect products back-to-back. So, when looking for the best step stool, first seek out brands that are widely known as an industry leader in that area.
Price - The price of a product goes a long way to determine the level of worth you will get from a product. That is a general rule of thumb that pretty much works for all types of products. So, when it comes to step stools, what you pay for is what you get. This is a generally inexpensive product and as such, splurging a little will probably not break the bank.
Reviews - Consumers are lucky to live in a day and age where information is pretty much there for the taking. Reviews go a long way to shed light on the strengths and weaknesses of a given product. So, going through them before buying a step stool is a great way to know exactly what you are getting yourself into.

Features To Look For In A Step Stool
Size - The size of the step stool you plan to get is directly related to how high up you want to get. It is also highly affected by the range of duties you wish to use it for. For this reason, users can choose between one-step, two-step and three-step stools.
Material  - What you plan to use the stool for basically determines what materials you should go for. Plastic is great for a start up stool, suitable for menial jobs around the home. Stainless Steel options are more durable and as such can be used on a daily basis. Fiberglass stools are suited for electrical work.
Quality  - In addition to looking out for the material used to make the stepping stool, build quality is important. This is because it goes a long way to determine the all-around durability of the stool. Become conversant with the build and grade of the options available and that will lead you to a good quality choice.
Safety - What makes a step stool different from a side stool, or an armchair when it comes to reaching certain heights? The safety it offers up makes all the difference, from non-skid surfaces to the rubber padding available for traction. Be sure to look out for all these features and more, otherwise, you may as well stick to perching on an unstable platform.

Step Stool FAQ
Q: What is a step stool?
A: It generally comes in the form of a low-hinged set of steps that fold into a stool that can be used to reach unattainable heights such as, cupboards, shelves, lightbulbs, etc. They come in a range of designs that vary based on use.