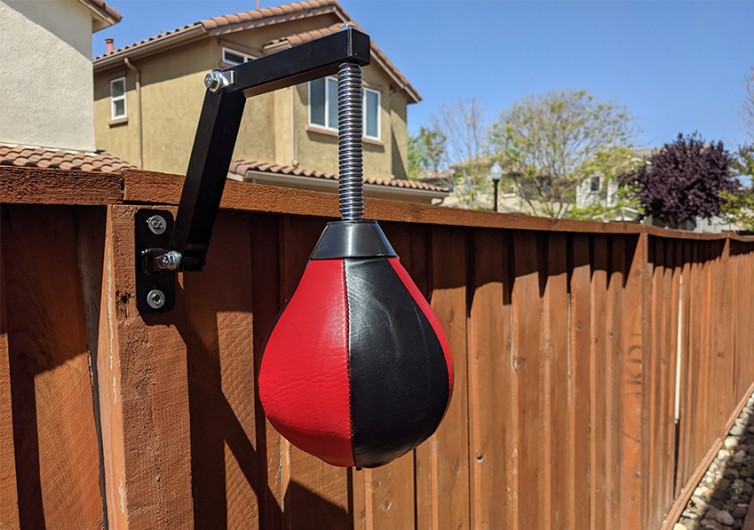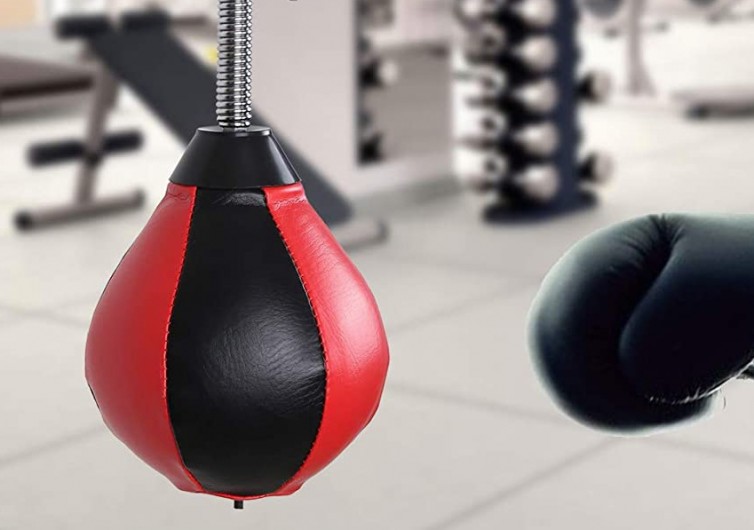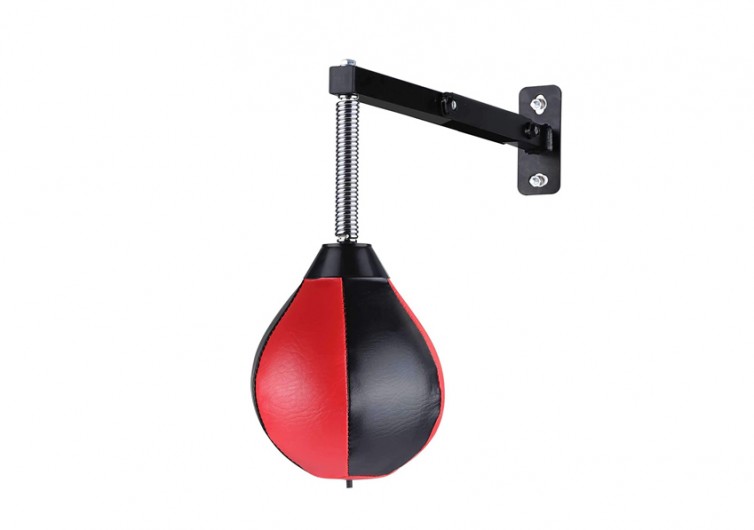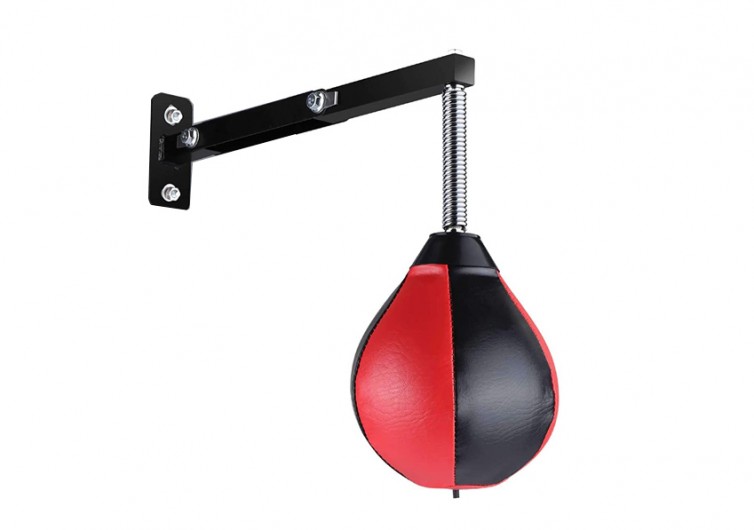 GearHungry may earn a small commission from affiliate links in this article.
Learn more
Inside Puncher: Moulyan Speed Bag Review
Traditional speed bags consist of a large framework supporting a circular backboard hung parallel to the floor with a free hanging punching bag attached to the middle. When you punch the bag, it swings upwards and rebounds off the backboard quickly. If you can get the timing and speed right, you can get a rhythm going and keep the bag whipping back and forth with a very satisfying "buddabubudddabu" sound reverberating through the gym. It's a great way to build eye-hand coordination and hand speed, but the contraption tends to take up a lot of space. If you've got one of these full-size bad boys at home, you've either got it in your garage or the backyard. But if you work out at home but don't have much room to spare, the wall-mounted Moulyan Speed Bag is worth a close look. And look we did.
Moulyan Speed Bag Setup
Straying from the traditional speed bag design of a free-hanging bad attached to a horizontal backboard, the Wall-Mounted Speed Bag from Moulyan mounts the punching bag on a medium-strength spring attached to a collapsible arm that extends out from a wall. The spring acts as a replacement for the backboard: instead of bouncing off the board to rebound, the spring's tension whips it back towards you. When not in use, you could store the Moulyan Speed Bag in a drawer or closet, and the arm folds up flat against the wall, making it very space-efficient.
The installation is fairly quick — it requires finding a stud, then drilling two holes in the wall and using the mounting hardware, then screwing the bag on and going to town on it.
The arm can adjust at two different points, allowing you to adjust the height on the fly (which is something that a traditional speed bag setup can't do), and the hardware screws down tightly to lock it in place.
I set my tester up in the backyard to get some work done in the sun and save me the trouble of finding a stud behind the drywall in my house. It was up and ready to go in minutes, which what a huge plus.
Testing Out the Speed Bag
When evaluating the speed bag, my main concern was that the spring would prevent it from rebounding the way a free-hanging bag would. It turned out to be a well-founded concern. After the first few punches, it was clear that the spring provides a much faster rebound, whipping the bag back at me before I could set up the next punch. Gone was the familiar machine-gun sound and the predictable rebound. Luckily, after a few minutes of the adjustment, I found a punching rate that allowed me to get into a rhythm, albeit a slower one, but I eventually did find that flow.
As a traditional speed bag, it's a tough sell — I tend to look for a rapid rhythm and predictable rebound, so I was initially disappointed in Moulyan's results. But the setup is not without its charms.
The bag really requires you to work on your timing thanks to the spring's rapid return, and I found it a fun way to work on my punching accuracy from different angles as I worked around the bag. And the fact that it takes up almost zero space when not in use makes it a great compromise for folks with limited room for their workouts. It actually works well as an in-home heavy bag replacement, giving you a specific target and letting you go to town.
Closing Thoughts
While there are compromises compared to speed bags and heavy punching bags, I doubt very much that you'll find a way to work on your fight skills at home in a smaller package or at a better price. If you're looking for a traditional speed bag with a smaller footprint, this is not the bag for you. If space and money are at a premium, and you're looking to work on your accuracy and timing at home, you won't find a smaller setup than Moulyan's Speed Bag (MSRP $43).