Best Mountaineering Boots In 2021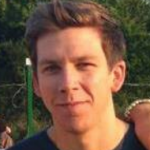 This product guide was written by Jordan Carter
Support us! GearHungry may earn a small commission from affiliate links in this article.
Learn more
If you're a seasoned hiker, you know the most important piece of equipment you own is a good pair of hiking boots. After all, your feet are doing all of the work and you need to keep them comfortable and protected. What happens when you want to take your adventures into the mountains?
Hiking generally involves you walking on well-established trails. Some are longer and harder than others, but they are usually pretty safe and will take you to some amazing places with gorgeous scenery. Almost anyone can go hiking, depending on the trail.
Mountaineering can take you to some of the highest peaks in the world, and as it can be physically and mentally challenging, it isn't recommended for those who are not in their peak of physical fitness. You may find yourself negotiating over ice and rocks to mind-boggling elevations. It's definitely worth it though because reaching the summit of a mountain is the dream of many people.
If you are planning on mountaineering, your boots could make all the difference between reaching the summit or going home with frostbitten toes. The best mountaineering boots will not only keep your feet warm and dry, but they will also give your feet the support they need to get you to the highest peaks and protect them from the impact of climbing over rocks in some of the most rugged terrains you will ever see.
The Best Mountaineering Boot
Mountaineering Boot Conclusion
Mountaineering is not without its perils so caution is a must. It's going to be difficult to maintain your focus and keep your footing if your feet are wet, cold or just plain uncomfortable.  The most important features to look for in a pair of mountaineering boots is their waterproofing capabilities. Dry feet are generally easier to keep warm than wet ones. You also want midsoles that offer lots of cushioning and prevent impact injuries from trekking over rocks, tree roots and other hard materials and surfaces.
The bottom soles also need to be thick enough to take the brunt of any impact, flexible enough to allow you to step naturally and light enough so that you don't feel like you're wearing cement shoes half way up the slopes. The mountaineering boots in our selection have been chosen for maximum comfort no matter where or when you choose to set off on your high altitude adventures.

When choosing the best mountaineering boots for yourself, make sure you try both boots on with a suitably thick pair of hiking socks. It may also be a good idea to do this at the end of a busy day when your feet are somewhat swollen. This will ensure you don't have any nasty swelling surprises when you are least likely to be able to deal with them. Make sure the boots fit you well and that they are comfortable.
No one ever wants to talk about turning back half way, so stay warm, dry and comfortable when you're out mountaineering.
The best!
Gear, gadgets & stuff for men
Straight to your inbox