Best Mountaineering Boots In 2022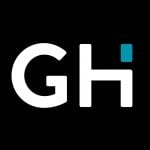 This product guide was written by GearHungry Staff
Last Updated
April 12, 2019
GearHungry Staff
GearHungry Staff posts are a compilation of work by various members of our editorial team. We update old articles regularly to provide you the most current information. You can learn more about our staff
here
.
GearHungry may earn a small commission from affiliate links in this article.
Learn more
If you're a seasoned hiker, you know the most important piece of equipment you own is a good pair of hiking boots. After all, your feet are doing all of the work and you need to keep them comfortable and protected. What happens when you want to take your adventures into the mountains?
Hiking generally involves you walking on well-established trails. Some are longer and harder than others, but they are usually pretty safe and will take you to some amazing places with gorgeous scenery. Almost anyone can go hiking, depending on the trail.
Mountaineering can take you to some of the highest peaks in the world, and as it can be physically and mentally challenging, it isn't recommended for those who are not in their peak of physical fitness. You may find yourself negotiating over ice and rocks to mind-boggling elevations. It's definitely worth it though because reaching the summit of a mountain is the dream of many people.
If you are planning on mountaineering, your boots could make all the difference between reaching the summit or going home with frostbitten toes. The best mountaineering boots will not only keep your feet warm and dry, but they will also give your feet the support they need to get you to the highest peaks and protect them from the impact of climbing over rocks in some of the most rugged terrains you will ever see.
The Best Mountaineering Boot
La Sportiva Men's Makalu Mountaineering Boot

Lace up these La Sportiva Men's Makalu Mountaineering Boots and you're ready to go. Made from 100% leather, these are mountain climbing boots that are durable and will see you climb peak after peak. They can be laced up quite high, keeping ice, snow, rocks and twigs out of your boots so you can focus on the summit and the protective Vibram rand helps to cushion your foot and keep it from being knocked against the rocks. If you need to navigate your way over icy rocks, these boots feature a full steel shank that you can use with crampons. Of course, if the terrain isn't too bad, you can also go without the crampons. The choice is yours.
Mountaineering can be treacherous so stability is a must. The Skywalk aggressively-lugged outsole will help you grip the terrain and keep you from tumbling down the mountain. These mountain climbing boots offer outstanding support and comfort. They are incredibly strong and durable so you need not fear of your boots failing you halfway up the mountain. Your feet will stay warm and dry through all sorts of weather and terrain. 
Key Features:
100% Leather
Synthetic sole
Full steel shank for use with or without crampons
EZ Rollerball and D-ring lacing
Protective Vibram rand
Skywalk aggressively-lugged outsole
Specification:
Brand

La Sportiva

Model

La Sportiva

Weight

4.6 pounds
La Sportiva Karakorum Mountaineering Shoe




If you have a habit of torturing your mountain or hiking boots, you need something that can withstand your abuse. This pair of La Sportiva Karakorum Hiking Shoes can take anything you decide to put them through. Arid deserts full of rocks or icy mountains pose no problems. They feature a durable Idro-Perwagner silicone-impregnated leather uppers that are also resistant to adverse weather conditions. The multi-directional 3D flex hinge allows for maximum ankle flex while at the same time ensure you never miss a step and stumble thanks to the superior grip of the soles.
The insoles of these boots cushion your feet and keep them warm in chilly climates and cool in hot conditions so your feet will be comfortable no matter when your summit may be. If you're feeling a little adventurous you can also attach crampons to these mountain boots and get a little extreme. Your feet will be protected from any type of impact thanks to the aggressive Vibram sole. Put on your favorite thick socks, lace up your boots and charge the mountain knowing your feet will not be hindering you from the world's most beautiful peaks because of a little cold or discomfort.
Key Features:
Leather with a polyurethane sole
Idro-Perwanger Roughout Leather Upper
New-matic crampon compatibility
SBR Aircushion provides comfort and insulation in any weather
Aggressive Vibram sole
Semi-automatic crampon attachment
Specification:
Brand

La Sportiva

Model

La Sportiva

Weight

3.9 pounds
XPETI Men's Thermator Mid Waterproof Mountaineering Boot

If you're just an occasional mountaineer, you don't want to invest in expensive boots, but you still want quality. If you're in this category, then these XPETI Men's Thermator are sure to please for your needs and your pocket. They feature a waterproof Hydroshield membrane that repel water so your feet stay dry, as if you are wearing rain boots, and dry feet are happy feet. Your feet won't overheat and get wet from within either thanks to the moisture-wicking mesh lining and the EVA midsole offers durability for those who like to hike it lightly.
Fear no trail in these boots as the rubber outer sole will grip any terrain you choose to trek over with total ease and the rubber toe cap will protect delicate toes from painful bumps. Comfort and support are ensured thanks to the molded TPU ankle support. These boots are incredibly sturdy and great for almost any terrain. They are also a fantastic boot for beginners before transitioning to serious mountaineering.
Key Features:
Waterproof Hydroshield Membrane
Rubber Toe cap protection
Rubber Outsole for optimal trail grip
Molded TPU ankle support 
Moisture-wicking mesh lining
Integrated inserted EVA midsole
Salewa Men's Crow GTX Mountaineering Boots




Mountaineering in winter reveals all the charms of a peak under a blanket of white powder, but in summer is when the magic happens. You won't let a bit of heat stop you from exploring when you set out in these Salewa Men's Crow GTX Mountaineering Boots. They are made from a combination of leather and textile so you know they will last but the feature you will love the most is the breathable Gore-Tex liner that keeps your feet cool and dry even on the hottest days. The Vibram Mulaz Sole offers superior cushioning so you won't need to worry about thumping on those hard rocks and these boots are also crampon compatible so you can get up the trickiest of slopes.
Mountaineering is all about keeping your footing in all sorts of rugged terrain and you won't need to worry with these boots thanks to the optimal traction. These Gore-Tex boots are also super comfortable and the interchangeable footbeds adjust to the shape of your foot so you will be comfortable even on a long day of hiking.
Key Features:
Made from Leather and Textile
Breathable Gore-Tex liner
Vibram Mulaz Sole and crampon compatible
Optimal traction and surefootedness on mixed terrain
Leather upper and full rubber rand
Interchangeable footbeds adjust to the shape of your foot
Specification:
Brand

Salewa

Model

Crow GTX-U

Weight

4.3 pounds
La Sportiva Men's Nepal EVO GTX Boot




Frozen feet have ended many mountaineering expeditions. You'll never head home early with these La Sportiva Men's Nepal EVO GTX Boots. The Gore-Tex lining ensures your feet will stay warm and dry in any weather conditions, even frosty ones. The one-piece silicone impregnated leather upper means you won't have to worry about seams coming apart and the adjustable and removable tongue make these boots an excellent fit for any type of foot.
You'll love the superior comfort the Vibram sole and rand offer as this will absorb the impact of charging up the mountain over rocks, tree roots and anything else in your path. Going uphill will be a breeze and the Impact Brake System will give you the control you need to fight gravity on your way down. There is more than enough cushioning and insulation to keep your feet cozy, comfortable and warm even in the middle of winter over any icy rocks and crevices and the EZ-Roller hardware locks down the laces so your feet will stay firmly enclosed in the boots. These will fast become the only boots you will ever want to wear on the mountain. Make sure you also check our guide to the best ski boots.
Key Features:
One-piece silicone impregnated leather upper
Excellent fit for any foot
Adjustable & removable tongue
EZ-Roller hardware locks down the laces
Gore-Tex lining for long lasting warmth
Vibram sole & rand with Impact Brake System
Specification:
Brand

La Sportiva

Model

La Sportiva

Weight

5.67 pounds
Alpina Alaska Back Country Boot

Tough and rugged is the best way to describe these Alpina Alaska Back Country Boots. Your feet will stay warm thanks to the Thinsulate so you can focus on the path ahead of you, not on your frosty feet. What's more, it's nice and light so you won't feel like your feet are weighted down.
The upper material of these climbing boots is made of leather for excellent durability and strength and the Alpitex waterproofing membrane will see you through the worst the unpredictable mountain weather can throw at you. Bumps are almost non-existent thanks to the impact absorbing feature of the rubber rand and midsole and the footbed conforms to the natural shape of your feet so they will feel like they were custom made for you.
The boots cover your ankles offering full support and stability even as you cover the most uneven terrain and they lace up all the way to the top to keep ice, rocks and twigs out so you won't be annoyed or hindered by an unnecessary distraction. Even so, they are still well cushioned and flexible enough to give you the freedom to take any mountain on your itinerary. 
Key Features:
Leather upper material
Alpitex membrane for waterproofing
Thisnulate insulation for warmth
Full lacing system
Specification:
Brand

Alpina

Model

Alpina

Weight

3.71 pounds
La Sportiva Spantik Men's Mountaineering Boots




Ain't no mountain high enough when you strap on these La Sportiva Spantik Men's Mountain Climbing Mountaineering Boots. They have been especially designed to protect your feet even at extreme altitudes. They feature a Water-repellent Lorica with Antiacqua external coating to stop any type of moisture from getting into your boots and the PE micro-cellular thermal insulating foam will do a lot more than just keep the chill away from your feet. The insulation properties don't end there thanks to the addition of a Carbon fiber & aluminum insulation insole. This double insulation will ensure you don't lose any toes to frostbite and you'll stay comfortably warm no matter how cold it gets.
These boots are also crampon compatible which is an absoltue must when you're trekking over ice and snow and the dual-density Micropore EVA midsole ensures each step up the slope is comfortable, stable and safe. These mountaineering boots are a fantastic choice for seasoned climbers and beginners alike and will keep your feet protected, warm and stable during your climb and descent. 
Key Features:
Water-repellent Lorica with Antiacqua external coating
Molded TPU ankle backstay reinforcement
PE micro-cellular thermal insulating foam
Micro-perforated thermo-formable PE inner boot
Carbon fiber & aluminum insulation insole
TPU / Dual-density Micropore EVA Midsole
Specification:
Brand

La Sportiva

Model

296

Weight

3.3 pounds
Salewa Men's Rapace GTX Mountaineering Boot

If you really love your summer mountaineering your next piece of equipment needs to be these Salewa Men's Rapace GTX Mountaineering Boots. You won't miss a step thanks to the lightweight Vibram sole and the durable, full rubber rand that wraps completely around the midsole for comfort and impact protection you have to feel to believe. Hiking and mountaineering in the summer are rigorous activities and sweating is inevitable. The rest of you may steam, but your feet will stay cool and dry thanks to Gore-Tex technology that wicks away moisture and sends heat out of your boots, where it belongs.
Climb through terrain you never thought possible with the added assurance of a stiff crampon compatible insole. Simply strap on the crampons and get climbing. Let's not forget comfort. The interchangeable footbeds adjust to the shape of your foot and the dual-density blight technology midsole offers sublime comfort no matter how high you want to climb. Made from nubuck leather with a super strong rubber sole, these boots will last you for years of rugged mountaineering. Find more great products like this by checking out our guide to the best ariat boots.
Key Features:
Breathable Gore-Tex liner
Lightweight Vibram sole 
Dual-density Blight Technology midsole
Durable 360° full rubber rand
Stiff crampon compatible midsole.
Interchangeable footbeds adjust to the shape of your foot
Specification:
Brand

Salewa

Model

61332-0960-9.0

Weight

4.3 pounds
Mountaineering Boot Conclusion
Mountaineering is not without its perils so caution is a must. It's going to be difficult to maintain your focus and keep your footing if your feet are wet, cold or just plain uncomfortable.  The most important features to look for in a pair of mountaineering boots is their waterproofing capabilities. Dry feet are generally easier to keep warm than wet ones. You also want midsoles that offer lots of cushioning and prevent impact injuries from trekking over rocks, tree roots and other hard materials and surfaces.
The bottom soles also need to be thick enough to take the brunt of any impact, flexible enough to allow you to step naturally and light enough so that you don't feel like you're wearing cement shoes half way up the slopes. The mountaineering boots in our selection have been chosen for maximum comfort no matter where or when you choose to set off on your high altitude adventures.

When choosing the best mountaineering boots for yourself, make sure you try both boots on with a suitably thick pair of hiking socks. It may also be a good idea to do this at the end of a busy day when your feet are somewhat swollen. This will ensure you don't have any nasty swelling surprises when you are least likely to be able to deal with them. Make sure the boots fit you well and that they are comfortable.
No one ever wants to talk about turning back half way, so stay warm, dry and comfortable when you're out mountaineering.
Sign Up Now
GET THE VERY BEST OF GEARHUNGRY STRAIGHT TO YOUR INBOX