Gifts For Skiers in 2021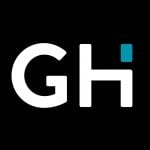 This product guide was written by GearHungry Staff
Last Updated
September 28, 2018
GearHungry Staff
GearHungry Staff posts are a compilation of work by various members of our editorial team. We update old articles regularly to provide you the most current information. You can learn more about our staff
here
.
GearHungry may earn a small commission from affiliate links in this article.
Learn more
Skiing is one of the best winter sports there is. Unlike summer sports, you need a lot of equipment. You need warm winter clothes, skiing equipment, and everything else that goes with it. That means, if you're buying gifts for skiers, there are plenty of options. In this list, we've found 18 of the best gifts for skiers for this winter season.
Gifts For Skiers
GoPro Hero5 Gift For Skiers




Anyone that's tried to take a decent video whilst skiing, will know that it's nearly impossible. Whether you are trying to take a video of your kids on their first trip or taking a video of your friend hitting a big jump, you will probably end up with a blurry, shaky video that isn't going to impress anyone. Even worse, you could end up dropping your camera in the snow and ruining it forever. So, you need something that's fit for purpose.
GoPros have been around for a few years now and they are the camera of choice for most extreme sports enthusiasts. That's because they're amazing quality, extremely robust, portable, and you can attach them almost anywhere.
The GoPro Hero5 is the newest addition to the family. It shoots in stunning 4K video and 12-megapixel camera, so you'll never be left wanting for high-quality shots. It can shoot in three different modes: single, burst, and time-lapse, which gives you plenty of scope to get creative. One of the most important features – especially for skiers – is that it's waterproof, even without a housing. That makes it super durable and perfect for those extreme adventures out on the mountain. This has to be one of the best skiing presents you can get. Make sure you also check our GoPro alternatives guide for more options.
Key Features:
4k video
12-megapixel camera
Waterproof to 10m
Can buy multiple attachments
Specification:
Brand

GoPro

Model

CHDHX-502

Weight

4.2 ounces
Anker PowerCore 20100mAh Portable Charger Gift For Skiers

If you're one of those skiers that like to make the most of their time in the mountains, you're going to need a way of keeping your phone charged. You'll set out for the slopes first thing in the morning, ski all through the day, and then probably hit the bars for some après ski fun, before bed. There's no way your devices are going to last that long. Plus, it can be pretty dangerous up on the mountain, so you will want that peace of mind that your phone is charged up and ready in case of emergencies.
The Anker Powercore Portable Charger is one of the best that money can buy. It has enough battery life to charge you're an iPhone 7 over six times. It's no slouch either, it delivers high-speed charging by using Anker's PowerIQ and Voltage Boost technologies. You can recharge the power pack itself in ten hours. With all that power, you might think that it's going to weigh a ton. In fact, this ski gadget weighs less than a can of soup (that's the official measurement), so it will slot nicely into your pack and you'll hardly notice it. Be sure to also check out our list of the portable power banks for more great items like this.
Key Features:
20100mAH power
Charges iPhone7 six+ times
Can be used on iPhone, iPad, Samsung & more
Lightweight
Specification:
Brand

Anker

Model

AK-A1271011

Weight

12.5 ounces
The North Face Men's Resolve 2 Jacket








You need a ski jacket out on the slopes. You can't just throw on any old coat and hope for the best. A ski jacket needs to be versatile. One minute it can be snowing heavily, the next you can get gale-force winds, and then the hot sun can come out. So, you need to buy a jacket that can cope with everything the mountains can throw at it. The North Face has a pretty impressive pedigree when it comes to mountain gear. They've been in the industry since the 1960s and have become one of the go-to brands for this sort of clothing.
If you're looking for a really high-quality jacket for the skier in your life, the North Face Resolve 2 is the perfect choice. It uses The North Face's DryVent technology for the shell and has a mesh lining inside. This combination will keep your warm and dry and also provide you with plenty of ventilation when you need it. They have tested these coats extensively, both in the lab and outdoors, to make sure it provides the best waterproofness and durability. Plus, whoever wears it is going to look great on the slopes – and that is just as important!
Key Features:
DryVent 2L shell with mesh liner
Waterproof
Breathable
Multiple color options
Specification:
Brand

The North Face

Model

NF0A2VD5

Weight

1 pounds
CamelBak Unisex Crux Hydration




Something that people often forget about on the mountains, is staying hydrated. You can get lulled into a false sense of security because of the cold weather and the fact that it doesn't feel like exercise all the time, but you really need to drink lots of water whilst you're skiing.
The CamelBak Unisex Crux Hydration is the perfect gift for any skier. It fits into most backpacks and allows you to drink from an easy-to-access valve that self-seals after every drink. The Hydroguard technology stops bacteria growing in the reservoir or tube, so you can drink safe, clean water all day. You might be thinking: what's wrong with a normal water bottle? Well, when you are skiing, you have to wear a lot of heavy, clunky equipment. The main chance you will get for a drink is in the ski lifts, where you could be packed in like sardines. Therefore, it can be pretty challenging, taking your gear off and accessing your water bottle. So, the CamelBak is a much better option. Find even more options in our CamelBak backpacks review.
Key Features:
3-liter capacity
Leak-proof cap
Seal-sealing valve
Hydroguard technology
Specification:
Brand

CamelBak

Weight

7 ounces
DryGuy DX Forced Air Boot Dryer and Garment Dryer

When you're skiing, your gear is going to get wet. That's a given. You're out all day on the slopes, sometimes falling over, sometimes just sitting down in the snow for a break. Then, there's the sweat. Either way, you're going to come home damp and you need to find a way of drying your gear for the next day. You could sling it over a drying rack, but in the cold temperatures, it's not going to dry quick enough. And if it doesn't, it's going to smell.
This has been a problem for skiers for years. Fortunately, now there's an answer: the DryGuy DX Forced Air Boot Dryer and Garment Dryer. It uses forced air to dry up to four garments at one time. You can slot your boots and gear on and let the dryer do the rest. It has a three-hour timer and heats to 105 degrees. This boot dryer is also whisper-quiet, which is unheard of for a dryer of this quality. It might not be the most exciting present you could receive, but they'll be thanking you a million times over when they put their warm dry boots on every morning.
Key Features:
Works for boots, gloves, and garments
3-hour timer
Comes with an extension tube for large boots
Heats to 105 degrees
Specification:
Brand

DryGuy

Model

2129

Weight

5 pounds
Ergodyne N-Ferno 6823 Winter Ski Mask Balaclava




It's so easy to forget to buy a quality ski mask. On a nice day, you won't need one – in fact, it will be way too hot. But when it starts snowing and gets windy, it will be the most important thing in your pack. You don't want any part of your skin to be on show. The great thing about this gift is the price – at only $12.99, it's one of the best value pieces of skiing equipment available.
The Ergodyne N-Ferno 6823 Winter Ski Mask is wind-resistant, provides full coverage, and fits most heads. The hood has a hinge design that means it can be worn in multiple ways, which makes it perfect for all types of weather. Despite the quality of the material, it's super lightweight and won't feel too bulky underneath the helmet. This is a necessary piece of gear for all skiers and it's not going to break the bank. Our handy guide to neck gaiters features more great products like this.
Key Features:
Wind-resistant
One size fits all
Versatile design
Lightweight
Specification:
Brand

Ergodyne

Model

6823

Weight

2.88 ounces
YETI Rambler Vacuum Insulated Stainless Steel Colster

There's no better feeling than cracking open a cold beer at the top of a mountain. There's something really powerful about standing so high and enjoying a quiet moment. But that moment could be ruined if your beer is warm. Amazingly, when you're skiing all day, you will create a lot of body warmth, which could warm up your beer and ruin that moment. So, you need a way to keep it cool.
You can't ski around all day with a coolbox, so you need a YETI Rambler Vacuum Insulated Stainless Steel Colster. It hugs around the drink and creates a vacuumed insulation to keep it colder for longer. It keeps your drink securely in place and fits into most cup holder – which makes it great for road trips as well. For more options, check out our beer koozies guide.
Key Features:
Stainless steel
Multiple color options
Fits in cupholders
Keeps drinks cold
Specification:
Brand

YETI

Model

Colster

Weight

6.4 ounces

No matter how good your ski gloves are, your hands can still get cold when you're skiing. It's one of the most uncomfortable feelings there is. It can ruin your day when you can't stay warm properly. Well, that is all changing now with the invention of heated gloves. Savior Heated Gloves use battery power to warm your hands up within 30 seconds.
They have three settings, so you can choose how hot you want them, and the battery life lasts up to six hours. They have carbon fiber heating technology that keeps your hands warm and accelerates blood circulation. The pack includes two lithium polymer battery packs. They can be used for all outdoor sports, including motorcycling.
Key Features:
Up to 6-hour battery life
Carbon fiber heating
Accelerates blood circulation
Includes 2 battery packs
Specification:
Brand

Savior

Weight

2.2 pounds
Garmin Fenix 5X Sapphire Gift For Skiers




Even if you are armed with a map of the piste and a compass, it's still possible to get lost up on the mountain. This is especially true for the more advanced skiers that like to go off-piste and explore the territories in between the trees. If you are buying a gift for a loved one that has an adventurous, the Garmin Fenix 5X Sapphire is absolutely perfect. 
It looks like a standard smartwatch, but it does so much more than that. Firstly, it has Garmin's GPS technology which gives you access to detailed maps in full-color. It's not just designed for skiing, so you can use it for cycling, walking, or any other outdoor sports that require navigation. It's made from stainless steel and is designed to be durable enough to stand any adventure. On top of that, it has advanced sports metrics, which can tell you speed and distance information, so you can show off to your friends after a particularly fast run.
You won't need to access your phone all day, because it can receive smart notifications. Plus, it is designed to be readable at high speeds and in all weather. It's a superb tool for any adventurous skier and will keep them safe in otherwise dangerous conditions. For more options, check out our Garmin watches guide.
Key Features:
Smartwatch technology
Advanced GPS
Detailed maps
Durable design
Specification:
Brand

Garmin

Model

010-01733-00

Weight

12.2 ounces
Ortovox Men's Tour Rider 30


A solid backpack is a really important part of any skier's arsenal. Not only do you need something that can carry everything you need for the day, but it also needs to be waterproof and strong enough to withhold the impact of falling over. There are a few on the market, but not many of them are as good as the Ortovox Men's Tour Rider 30.
It does everything you need it to do, and more. It has a reinforced back, so it keeps the bag's contents safe from impact. It's water-resistant, so you can rest it down in the snow without worrying about getting your sandwiches wet. One of the best features is the ski and snowboard fasteners. If you've been skiing before, you'll know how hard it can be to walk back to your accommodation. With this bag, you can strap your equipment to the back and make it a whole lot easier. It has an integrated signal whistle and chest strap for emergencies. This Ortovox bag is one of the best skiing gifts money can buy, and it's our premium pick on this list.
Key Features:
Reinforced back
Water-resistant
Equipment fasteners
Integrated whistle and chest strap
Specification:
Brand

Ortovox

Model

4609100001

Weight

2.34 pounds
OutdoorMaster Ski Goggles PRO




Back in the 80s, everyone used to use sunglasses for skiing, but in bad weather, it's almost impossible to see where you're going. Then, ski goggles came along as a more robust alternative, but they were uncomfortable and would steam up constantly. That's why manufacturers have been trying to improve goggles to make them the only choice for skiers. Now, goggles are pretty much perfect. The new style of goggle – like the OutdoorMaster Ski Goggles Pro – have a huge screen lens for an amazing, protected view of the slopes.
They don't have a frame like old-school goggles, which stops them from steaming up and gives you an unobstructed view. They are comfortable and fit them easily over your ski helmet. The lens provides UV400 protection and is easily changeable. Unlike goggles from other brands, the OutdoorMaster Ski Goggles are actually very affordable at around $50.
Key Features:
Frameless lens
Anti-fog
UV400 protection
Fit over any helmet
Specification:
Brand

OutdoorMaster

Weight

9.1 ounces
Tesla Men's Thermal Wintergear Compression Baselayer




Even with the best winter coat, you are going to need some thermal clothes to wear underneath. They keep you extra warm when the weather is bad and are lightweight enough to not affect your performance. If you are on the lookout for ski themed gifts, thermal clothing will come in really handy in the mountains. 
The Tesla Men's Thermal Wintergear Compression Baselayer is a really high-quality product. It's made by the same company that makes electric cars and have one of the world's leading space programs – so you can trust that the technology is solid. It has a fleece lining to keep you extra warm, as well as spandex material to make it hug your body. It's designed to dry quickly and has two-way air circulation to keep you cool when the sun comes out. It is made specifically for men, but some women have bought it and found it comfortable, according to the Amazon reviews. This is one of the most important ski accessories, so you can be sure it will be gratefully received.
Key Features:
Fleece lining
Multiple color options
87% polyester 13% spandex
Two-way air circulation
Specification:
Brand

Tesla

Weight

3.2 ounces
Fourheart Rechargeable/Reusable Hand Warmers

We already talked about how important it is to have warm hands when you are out on the mountain. There are lots of different technologies that can help you achieve this. At number 8 on this list, we featured the Savior Heated Gloves. These are the pinnacle of hand-heating technology, but – at $139.99 – you pay a premium price for this technology. So, if you want to buy a gift that will keep the hands warm on a tighter budget, the Fourheart Rechargeable/Reusable Hand Warmers are one of the best gifts for ski lovers.
They are small electric hand warmers that fit perfectly into your ski backpack and warm your hands up only when you need them. That would be good enough on its own, but Fourheart have another trick up their sleeve to make this a truly awesome product: it's also a portable battery charger. It can charge up your iPhone, iPad, or other smart devices. The heater has 3 temperature settings and is designed to prevent any risk of scalding. It's perfectly safe for anyone to use.
Key Features:
3 different temperature settings
Charges any smart device
Safe for use
45 days money back + 2-year warranty
Specification:
Brand

Fourheart

Weight

6.6 ounces
Kulkea Boot Trekker – Ski Boot Backpack

When you've bought all your ski gear, you're going to need a way to travel with it. Whether that means getting on a plane and knowing it's going to survive being in the luggage compartment or chucking it in the boot of a car and keeping it all together. Most skis will come with a ski boot bag when you purchase them, but for your boots and accessories, you'll often have to buy it separately. The Kulkea Boot Trekker is the perfect bag. It's a great gift for skiers because it's the last thing they'll buy for themselves.
It comes in four different color schemes, so you can get it to match the rest of the equipment. It has heavily reinforced, padded straps to provide extra comfort when you're lugging those heavy ski boots around. It has specific compartments for your boots, ski helmet, goggles, and other accessories, which makes it the ideal carrying case for your equipment. Plus, it can be worn on your shoulder or back which makes it pretty versatile. If you're looking for a ski-related gift that they don't already have, the Kulkea Boot Trekker is a winner. Make sure you also check our guide to the best ski backpacks.
Key Features:
Holds boots, helmet, goggles, and accessories
Shoulder and back straps
Adjustable, padded straps
Four color schemes
Specification:
Brand

KULKEA

Model

BT2GBR

Weight

4.4 pounds
Wigwam Men's Snow Sirocco Knee-High Performance Ski Socks

If you've been skiing for a few years, you'll remember how bulky old ski socks were. They were bulky so that your ski boot fit snugly and so your feet were kept warm throughout the day. But really, they were uncomfortable and didn't provide much feeling in your boots. Now though, the technology has changed. Ski socks are much thinner and ski boots are built to mold around your foot and shin, instead of letting the ski sock fill the space. Thinner ski socks give you much better performance because you can feel every turn and put pressure on your ski more accurately.
The Wigwam Men's Snow Sirocco Knee-High Performance Ski Socks are one the best in the business. Wigwam has been making socks since the 80s and have constantly improved to make the perfect snowsport sock. They have a reinforced shin cushion as well as extra padding around the sock for comfort. Plus, unlike cheaper ski socks, they have a seamless toe, so there's no annoying material down at the end of your boot. If you're looking for Christmas gifts for skiers, you can't go wrong with a high-performance ski sock.
Key Features:
Cushioned throughout
Reinforced shin
Seamless toe
Lifetime product guarantee
Specification:
Brand

Wigwam

Model

F2092

Weight

12 ounces
PIQ/Rossignol Wearable Ski Sport Tracker

There are two types of skier. There's the type that casually skis down the slopes stopping at every bar for a drink, taking in the scenery and enjoying every moment. Then, there's the type of skier that wants to push it to the limit, ski as fast as they can, and constantly improve their technique. If the latter sounds familiar, then you need to buy the PIQ/Rossignol Wearable Ski Sports Tracker. It's one of the most advanced ski trackers on available and would make a great gift for skiers of all different skill levels.
It tracks so many different types of data, that'll you never run out of things to talk about at the bar after a day's skiing. It tells you how many runs you've done, how far you've traveled, your top downhill speed, the angle of your carves, air-time on jumps, rotation, and even G-force. That's enough to keep even the most advanced skiers interested. This information can then be shared, and you can create a leaderboard with your friends or the wider skiing community. You strap it onto your boot and start improving your skiing, one stat at a time.
Key Features:
Tracks every detail
Jump analyzer
Slips onto ski boot
Lightweight & durable
Hestra Ski Gloves: Army Leather Heli

Hestra has been making winter gloves for nearly 80 years. They started out making gloves for mountaineers and lumberjacks and eventually jumped on the skiing bandwagon when it became popular in Switzerland. So, when you buy Hestra gloves, you're buying a piece of history. They make some of the highest-quality ski gloves money can buy, using a mixture of army goat leather and polyamide fabric. This tried and tested the combination of materials will keep your hands warm and dry in any conditions.
They come in a range of colors and styles to suit your ski outfit. You can buy them as mittens if you don't need the extra dexterity of having each finger separate. The Hestra Ski Gloves: Army Leather Heli are unisex so would make the perfect ski gift for him or her. 
Key Features:
Multiple styles and colors
Leather and polyamide fabric
Mitten option
80-year history
Specification:
Brand

Hestra

Model

30570

Weight

1 pounds
PHOOZY XP3 Series Thermal Phone Case



Smartphones are expensive and fragile. When you are going on an extreme sports holiday, you will need a way of protecting them, otherwise, they could be damaged by the environment. Sure, you could risk it in your pocket or bag, but what if you fall over onto it and break it? That's going to make the ski trip even more expensive.
The Phoozy XP3 Series Thermal Phone Case can protect your smartphone against any conditions. It provides thermal hot/cold protection, float protection, and drop protection (to military standards). Plus, it has multiple attachments, so it can attach to anything, and it has pockets to keep your cards and cash.
Key Features:
Protects against temperatures and sinking
Military standards for drop protection
Multiple attachments
Pockets for cards and cash
Specification:
Brand

PHOOZY

Model

PHOXP3XL-SV

Weight

2.08 ounces
Sign Up Now
GET THE VERY BEST OF GEARHUNGRY STRAIGHT TO YOUR INBOX