Best Aviator Sunglasses for Men in 2022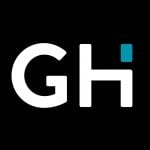 This product guide was written by GearHungry Staff
Last Updated
August 17, 2018
GearHungry Staff
GearHungry Staff posts are a compilation of work by various members of our editorial team. We update old articles regularly to provide you the most current information. You can learn more about our staff
here
.
GearHungry may earn a small commission from affiliate links in this article.
Learn more
Aviator sunglasses, perhaps more commonly known as pilot sunglasses, have been made famous by Top Gun and numerous celebrities who have rocked them at premieres, on the beach or just minding their own business walking through town. They are a classic design that is instantly recognizable and can inspire any man to grab a pair so they can feel like they too are soaring. Aviators are a great addition to any outfit and can transform your look from alright to in flight, so here are the 16 best aviator sunglasses for men so you can stride into the summer with style.
The Best Aviator Sunglasses
Ray-Ban RB3025 Large Metal Aviator Sunglasses




Our top choice comes from the undisputed king of sunglasses: Ray-Ban RB3025. Famous worldwide and often imitated, but with a quality that is impossible to replicate, the Ray-Ban Aviators are beloved by celebrities and us ordinary folk and are a great addition to your summer wardrobe.
This is an authentic product constructed with metal frame to last you more than just this summer (until you drop them in the lake) and is not too large so  they sit comfortably on your nose to wear throughout the brightest days. Ray-Bans reputation certainly precedes them, and this product possesses unrivalled quality that is difficult to beat. If you love the brand, make sure you also check our list of the top Ray Ban sunglasses for men in 2018.

If you want your aviators to make a statement, this pair of Versace Men's VE2199 sunglasses are the right choice. Versace is one of the most glamorous brands in the world and these luxury sunglasses certainly carry forward that reputation. With the Versace logo and two Medusa silhouettes proudly emblazoned on the frame of the sunglasses, everyone will know you've invested in your shades. Made in Italy, they come with a strong plastic frame, 100% UV protection, and a protective case. For more cool options to help you upgrade your style, check out our guide to the best bandanas.
FEIDU Polarized Aviator Sunglasses

Next up, we've got another pair of budget aviators. If you want to look super stylish but you don't want to put down a couple of hundred bucks, the FEIDU Polarized Aviator Sunglasses are perfect for you. Even though they're cheap, they're surprisingly good quality. They have a strong metal frame with reliable hinges and rubber arms for added comfort. The lenses offer UV400 protection and reduce glare. Plus, they're available in a bunch of different colors, so you can really customize your outfit with the perfect pair of shades.
AX Armani Exchange Men's Ax2012s Aviator Sunglasses




Sold at a great price for any aviator enthusiasts, these non-mirrored, non-polarized sunglasses deliver a different kind of style when compared to other aviator models while still maintaining that effortlessly cool design that makes them so popular.
They come with a professional cleaning cloth to ensure proper maintenance and are designed to be sturdy enough to wear all year-round (because, you are just that cool), this design is a classic look that can be snapped up on the cheap.
Marc Jacobs Marc70s Aviator Sunglasses




Great quality with massively scratch resistant lenses, these Marc Jacobs sunglasses are some of the most comfortable and stylish pilot sunglasses you can buy. Designed with sturdy plastic frames, they command a bold look for both collectors and casuals.
Provided with a carry case and 100% UV protection coating, you can keep these sunglasses as safe as they keep you. They are available at a great price that still guarantees excellent quality and will keep the compliments coming all summer long.
Randolph Polarized Aviator Sunglasses




At $200, you would expect these sunglasses to deliver a quality that is not possible in more affordable sunglasses. Luckily, Randolph more than justify the price with a fantastic pair of shades that deliver great eye-protection and durability all the while looking damn sweet.
The bridge is reinforced with two metal frames and arms are buffered with plastic covers to increase comfort when you are wearing them all day. In addition to this, the glass lens provides great brightness-shielding and its classic tan colour ensures that you can wear these sunglasses whenever, without the outside world getting too dark.
Ray-Ban Outdoorsman 3030 Aviator Sunglasses

Bringing an interesting piece of functionality with this design, Ray-Ban's Outdoorsman aviators are ideal for lovers of the great wide world around us and come with customizable wire-wrap earpieces for extra security when trekking over those mountains. Its classic frame will fit perfectly and will be comfortable to wear throughout even the most challenging excursions.
The lenses come with great visibility to keep you aware throughout the day and block 100% UV (A, B, C). The hinges move smoothly and are durable to last you many trips into the wilderness, and the color is pretty cool, too. Unleash your inner Hemingway and grab a pair for your next outdoors trip.
BOSS by Hugo Boss Men's Aviator Sunglasses







A fine pair of sunglasses that are made from quality materials and deliver excellent lens quality through the gradient design to ensure sufficient visibility even when the sun starts to set. The BOSS by Hugo Boss aviators have enough weight to fit securely on the bridge of your nose, but don't weigh you down too much that it becomes uncomfortable allowing you to wear them all day long.
Hugo Boss claim that these sunglasses will enhance your personality and, while it might be a bit silly to base your personality around a pair of sunglasses, they can certainly add to your confidence when stepping out into the world. Both stylish and crafted with superior quality, they suit any occasion.
Persol Silver/Green Metal Polarized Aviator Sunglasses




Cleverly named after the Italian phrase for 'for the sun' – per il sole, the Persol brand is a favorite among many sunglasses enthusiasts who understand the care and attention that goes into every product. These silver/green metal polarized aviators are designed with Persol's patented Meflecto temples which guarantee a safe and secure fit as well as ensuring comfort for whoever wears them.
The crystal-tempered lenses also provide protection from harmful UV rays and provide distortion-free vision. While the carry case could be more durable, this is a still a product that has a much character as you will find anywhere else and sets trends wherever it goes.
Carrera Hot Aviator Sunglasses




These sporty-looking Carrera Hot aviators are great for everyday wear while still be of good enough quality to inspire friends and family to ask just where you got them from. You can wear them when running to the store for groceries and can pull them off at your best friend's wedding (you've got to look the part, after all) making them a highly versatile pair of shades that come at a great price.
Designed with polarized, gradient lenses, they are great sunglasses for driving through sunny parts of the world and are comfortable enough to rock all day long. The plastic frame offers excellent bridge support and keeps them from getting twisted when not wearing them and moving around. For extra safety, a carry case is included, too.
SOJOS Classic Aviator Polarized Sunglasses

If you're looking for a classically cool pair of aviators, you can't go wrong with this pair from SOJOS. With a black frame and dark grey lens, they will go with pretty much any outfit. And, they provide a high level of protection for your eyes. The lens might look like it's made from black glass but it's actually a high-definition UV400 TAC polarized lens. In layman's terms, that means they provide amazing visual and polarization clarity, have a scratch-resistant coating, and block 100% of harmful UV rays. Plus, they're super lightweight and resistant to impact. 
J+S Premium Military Style Classic Aviator Sunglasses

Aviator sunglasses and the military go hand-in-hand. There's something about this style that just oozes old-school class, which is probably why it has been adopted by loads of different famous military figures. This pair of J+S Military-Style Classic Aviator Sunglasses pays homage to that tradition. They have a tough metal frame, large 62mm polarized lenses, and look like sunglasses straight out of the movies. Plus, they provide UV400 protection and come with a premium glasses case, to prevent them from getting damaged. 
Maui Jim Baby Beach Aviator Sunglasses

If you're looking for super high-end sunglasses, you've got to consider Maui Jim. Just by looking at the product pictures, it's hard to tell the difference between the Maui Jim Baby Beach Aviator Sunglasses and the $20 sunglasses on the market. But, when you hold them in your hands, you'll see the difference in quality. The lightweight titanium frame keeps its shape, even after years of use. Unlike the cheap metal frames on the market, this pair of sunglasses is both durable and comfortable. Then, there's the lens. Featuring PolarizedPlus2 lens technology, they do more than just protect your eyes from harmful UV rays – it enhances the colors you're seeing, reduces glare, and makes the world look even more beautiful. Plus, they are shatter and scratch-resistant. 
Ray-Ban Rb4125 Cats 5000 Aviator Sunglasses

This pair of Ray-Ban Cats 5000 Aviator Sunglasses embody everything that is great about Ray-Ban. They're elegant, stylish, and made to last a lifetime. The thick tortoise-shell thick-rimmed frame and yellow-tinted lenses give them a timeless look. You can picture them being worn by an international spy, sipping mojitos in Havana. Of course, being Ray-Bans, they're super high-quality as well as looking good. The frame is made from thick plastic and the lenses are scratch-resistant and provide 100% UV protection.

The LUENX Aviator Sunglasses are a more affordable pair of shades. They're still high-quality and stylish but cost less than $20. When we recommend budget sunglasses, we look for two things – UV protection and a high-quality frame. Fortunately, this pair has both. They offer UV400 protection, which means your eyes are protected from 100% from UV rays. 
The frame is made from metal and has an antioxidant plating, which stops it from causing skin reactions. It also has the kind of solid hinges that you'd normally find on a much more expensive pair of shades.
MERRY'S Men's Polarized Driving Sunglasses
When you consider the quality and features of these next sunglasses, you won't believe how affordable they are. These driving aviators from Merry's offer an unbreakable frame, polarized lenses, and UV400 protection, all for less than $20. Okay, so the frame isn't completely unbreakable. If you try really hard you can definitely break them but they are much tougher than most of the budget sunglasses frames on the market. We also like the fact that they're available in a bunch of different colors and styles.
The History of the Aviator Sunglasses
First developed in the 1930s, aviator sunglasses were arguably the first popular commercial sunglasses style. The first company to design them were Bausch and Lomb, who created them to replace the cumbersome and ugly goggles that were worn by fighter pilots.
This, unsurprisingly, is where the term 'aviator' comes from and why now everyone associates aviators with being pilot sunglasses, but it was not until after World War II where the general public started making this connection.
They were designed to cover as much of the face as possible while still being comfortable to wear when soaring high above the earth. Early designs were recognizable by their dark and frequently mirrored lenses, which was ideal for pilots in ensuring their vision was always on point.
With the world at peace (or, close enough to peace that we look back to the post-war era with vicarious nostalgia) industry boomed and other companies adopted the style to cash-in on this revered design. It is no surprise that Ray-Ban, of course, are credited with spreading the popularity of aviator sunglasses and transforming them into a worldwide phenomenon.

Celebrities such as Marlon Brando in 1951's The Wild One was the first exposure of these sunglasses for many. This trend continued to the 80s, where Tom Cruise and Top Gun immortalized the design forever and fully established them as a fashion accessory instead of merely something functional for pilots.
Like the success of certain sports teams, music trends and politics, fashion is cyclical and while some things might drop out of public consciousness at some point, it only takes one person to bring them back and aviators have always had a place in the hearts of some. The enduring appeal of aviators is what has made them something that will always be prevalent in our society.
Even now in the 21st century, we are seeing the popularity of a sunglasses style. When summer rolls around, you will be hard pressed to walk a single block without seeing at least one dude sporting these shades, and it might even inspire you to pick up a pair, too.
They might not be remembered for serving their original purpose anymore (kind of like the floppy disk icon or saying 'hang up the phone') but aviator sunglasses possess such a timeless style that they will be welcomed and accepted with essentially any outfit for any occasion for a long time yet. If you are ever unsure about which sunglasses to buy for the upcoming summer, the aviator is a safe bet.
Sources:
The Enduring Appeal of Aviator Sunglasses - BBC Culture
Sign Up Now
GET THE VERY BEST OF GEARHUNGRY STRAIGHT TO YOUR INBOX