Best Aviator Sunglasses: Sunny Days, Classic Style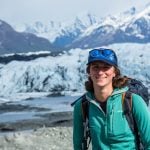 This product guide was written by Ilana Newman
Last Updated
August 15, 2022
Ilana Newman
Ilana is a writer, photographer, and life long learner. Born and raised in the Pacific Northwest, she spends her free time climbing, running, and skiing in the mountains. She is passionate about intersectional social justice work in the outdoors and creating access for all.
GearHungry may earn a small commission from affiliate links in this article.
Learn more
Aviator sunglasses were invented in the 1930s when pilots during WWI realized that they needed to protect their eyes to see while flying. Teardrop shape glasses were invented by optics manufacturer Bausch & Lomb to fully protect the pilot's eyes. In the 50s, celebrities started wearing classic aviator sunglasses, and Ray Ban started advertising the iconic style that still exists today.
But after Tom Cruise wore aviator sunglasses in Top Gun, they really started to take off. Other brands started to make their own versions, and the popular aviator sunglasses took off. The classic design has changed little over the years. It's easy to add class to any outfit with aviator sunglasses, and they look good on just about any shaped face. Check out this list of the best aviator sunglasses for men and women.
The Best Aviator Sunglasses
Tifosi Optics Shwae Aviator Sunglasses
I'll start this review by saying that I've never been the biggest fan of aviator sunglasses. I have a smaller-sized head and have always had difficulty finding sunglasses that looked good on my face. And my biggest issue with the most popular aviator sunglasses is the nose pieces. I wear my hair up in a bun or ponytail, and loose nose pieces pull on my hair when I put my sunglasses on the top of my head.
The very first thing I noticed about these aviator-style sunglasses was that the nose pieces were connected! They still look like the classic aviator sunglasses nose pieces, but they are connected to the frame instead of wiggling loose. Because of this, these are some of the best aviator sunglasses for people with long hair. The nose pads are also made out of hydrophilic rubber, which is comfortable and stays put even while sweating. The sunglasses are very secure and don't move around even during activity. The frame is made out of lightweight metal, and the lenses are polycarbonate with 100% UV protection. Plus, they come in a variety of frame and lens colors. And the best part? They're affordable aviator sunglasses.
Key Features:
100% UV protection
Non-polarized lenses
No slip rubber nose pieces
Shatterproof lenses
Stay put
Comfortable
Affordable
Don't pull long hair
The frame is somewhat flexible
Ray-Ban Classic Aviator Sunglasses
Our best overall pick comes from the undisputed king of sunglasses: Ray-Ban. Known worldwide and often imitated, the Ray-Ban Aviator Classic brings a quality that is challenging to replicate. Ray-Ban Aviator Classic sunglasses are beloved by both celebrities and average folks. They are a great addition to your wardrobe — the timeless style assures that they won't go out of fashion anytime soon. Channel your inner Tom Cruise with these iconic shades.
The Ray Ban Aviator Classic sunglasses are constructed with a metal frame and crystal lenses. They come in multiple size frames, so you can pick the size that works best for your face. They also have many color options, including classic gold frames and green lenses. You can also get the same aviator sunglasses with polarized lenses. Ray-Ban's reputation precedes them, and the Ray-Ban Aviator Classic sunglasses are unrivaled in terms of quality. If you love the brand, make sure you also check our list of the top Ray Ban sunglasses.
Key Features:
Multiple sizes and color options
100% UV protection
Non-polarized or polarized lenses
Specification:
Brand

Ray-Ban

Model

0RB3025

Weight

4.23 Ounces
Timeless style
High-quality aviator sunglasses
If you want your aviator sunglasses to make a statement, this pair of Versace sunglasses could be the right choice. This unique style departs from most aviators' classic metal frames, but they keep the aviator's sunglass shape and brow bar. If you're looking for designer sunglasses with a badass style, these Versace shades fill the gap.
With the Versace logo and two Medusa silhouettes proudly emblazoned on the frame of the sunglasses, you'll make a statement. Made in Italy, they come with a strong plastic frame, 100% UV protection composite lenses, and a protective case. For more cool options to help you upgrade your style, check out our guide to the best bandanas.
Key Features:
Medusa charms on the frames
Plastic frame
Non polarized lenses
Specification:
Brand

Versace

Model

0VE2199

Weight

12 Ounces
Some reviewers had issues with durability
AX Armani Exchange Men's Ax2012s Aviator Sunglasses
Sold at a great price for aviator enthusiasts, these non-mirrored, non-polarized sunglasses offer a modern interpretation of the classic aviator style. The frames are slightly angular compared to the typical round teardrop shape. The metal frame and plastic lenses come in various colors and include 100% UV protection.
They come with a case and cleaning cloth to ensure they stay well protected and taken care of for years to come. Designed to wear year-round, this design plays on a timeless style that can be snapped up affordably.
Key Features:
Metal frame
Plastic lenses
Polarized lens option
Specification:
Brand

AX Armani Exchange

Model

0AX2012S
Affordable
A modern twist on the aviator style
Some complaints about feeling cheap
Ray-Ban Outdoorsman 3030 Aviator Sunglasses
An enhanced version of the original Ray Ban aviator classic sunglasses, the Outdoorsman, adds even more security and unique features. The wraparound ear pieces add extra security and adjust to your head. The wire temples and enhanced brow bar give you the old-fashioned yet timeless style that you can expect with these shades. The nose pads are also adjustable to provide a more secure fit.
The crystal lenses block 100% UV light and provide great visibility for your next hike. The hinges move smoothly and are durable to last for many trips into the wilderness. These Ray Ban aviators come with a gold frame and green lenses. Unleash your inner Thoreau and grab a pair for your next trip outside as there work great as hiking sunglasses, too.
Key Features:
Crystal lenses
Wraparound ear pieces
Enhanced brow bar
Specification:
Brand

Ray-Ban

Weight

3.52 Ounces
BOSS by Hugo Boss Men's Aviator Sunglasses
Lightweight and high quality, these carbon fiber shades give a different twist on the classic aviator styling. The frame is made of carbon fiber for strength, while rubber at the temples adds comfort. A brow bar gives these glasses a "Top Gun" look with a slight modern upgrade.
The black non-polarized lenses are made of scratch-resistant plastic and provide a stealth badass style that compliments any outfit. Plus, they offer 100% UV protection to protect your eyes from any harsh rays. The BOSS by Hugo Boss aviator sunglasses are also easy to convert to prescription lenses, so you can keep that classic aviator style even if your eyesight isn't as good as it used to be. For more branded eyewear, check out these cool Gucci sunglasses for men.
Key Features:
100% UV protection
Carbon fiber frame
Prescription lens compatible
Case included
Specification:
Brand

Hugo BOSS

Model

0669/S
Some complaints about being heavy on the nose
Carrera Safari65 Sunglasses
These sporty-looking Carrera Safari aviators are great for everyday wear or special occasions. This remastered version of Carrera's classic aviator style brings a unique look to take you wherever your day goes. Wear these aviator sunglasses when running to the store for groceries or pull them off at your best friend's wedding; the Carrerra Safari65 is a highly versatile pair of shades that come at a lower price point compared to other best aviator sunglasses on this list.
Choose from non-polarized, polarized lenses, gradient lenses, or various frame colors to create the aviator sunglasses of your dreams. The oversized frame is made of lightweight Optyl and features Carrera's iconic logo front and center, surrounded by the brow bar. A case is also included to keep your new shades safe.
Key Features:
Polarized or non-polarized lenses
Gradient lenses available
Case included
UV protection
Specification:
Brand

Carrera

Model

Safari65
Large frame doesn't fit smaller faces
J+S Premium Military Style Classic Aviator Sunglasses
If you hate worrying about ruining your expensive pair of aviators and just want something cheap that gets the job done, these J+S aviator sunglasses might be the perfect option. They feature a metal frame, scratch-resistant polarized lenses, and provide the Top Gun look without breaking the bank. Choose from Medium (58mm) or Large (62mm) to find the right size for your face. Plus, they come with various color options and mirrored lens options.
These aviators include UV400 protection and include adjustable nose pads for comfort. They also come with a case to prevent them from getting damaged — even when life happens. For an eye-catching summer look, choose one of these blue lens sunglasses.
Key Features:
Polarized lenses
Multiple size options
Affordable
High quality for the price
Flexible for large faces
Maui Jim Baby Beach Aviator Sunglasses
If you're looking for high-end sunglasses that will last a lifetime, you've got to consider Maui Jim. The lightweight titanium frame is one of the best materials you can find for sunglass frames and keeps its shape, even after years of use. Unlike the cheap metal frames on the market, this pair of sunglasses is durable and comfortable. Designed for smaller faces, the Baby Beach Aviator Sunglasses fit most women's faces better than some of the larger aviator-style shades on this list.
Maui Jim is known for making the best aviator sunglasses for bright light. The lenses use PolarizedPlus2 lens technology to do more than just protect your eyes from harmful UV rays. Multiple lens color options enhance the colors you see, reduce glare, and make the world look even more beautiful. They also include an anti-reflective coating that protects from reflected light and glare from behind and below and a hydrophobic treatment that repels water and grease. Plus, they are shatter and scratch-resistant. 
Key Features:
Polarized lenses
Titanium frame
Smaller frame size
Durable
Good for small faces
Not great for large faces
Ray-Ban Rb4125 Cats 5000 Aviator Sunglasses
The Ray-Ban Cats 5000 Aviator Sunglasses are another great option for folks with long hair who are tired of nose pads pulling their hair every time they put sunglasses on the top of their head. And plus, these Ray-Ban aviator sunglasses embody everything great about Ray-Ban. They're elegant, stylish, and made to last a lifetime.
The tortoise-shell thick-rimmed frame and yellow-tinted lenses give them a timeless look — although they also come in various other colorways. It's easy to picture these shades being worn by an international spy, sipping mojitos in Havana. Of course, being Ray-Bans, they're as high quality as they look. The frame is made from thick plastic, and the gradient lenses are made from crystal, are scratch-resistant, and provide 100% UV protection.
If you enjoy fishing while on your vacation, here is our selection of top-quality sunglasses for fishing, so take a look.
Key Features:
Crystal gradient lenses
Plastic frame
Attached nose pads
Specification:
Brand

Ray-Ban

Model

0rb4125

Weight

3.9 Ounces
Doesn't pull long hair
Stylish
Some reviewers received not what they expected
The LUENX Aviator Sunglasses are a more affordable pair of shades. They're still high-quality and stylish but cost less than $20. When recommending budget sunglasses, we look for UV protection and a high-quality frame. Fortunately, these aviators have both. They offer polarized lenses with UV400 protection, which means your eyes are protected from 100% UV rays. And the metal frame shouldn't fall apart easily.
This pair of aviators have flexible spring hinges up to 15 degrees, making them a good fit for someone with a larger than average head. Plus, the metal-cored nose pads are adjustable for a more comfortable fit. The lightweight design means that you won't get a headache after wearing them for hours.
Key Features:
Polarized lenses
UV400 protection
Metal frame
Affordable
Lightweight
Comfortable
No anti-reflective coating on the inside
MERRY'S Men's Polarized Driving Sunglasses
Another budget option, these Merry's polarized aviators come in a vast variety of lens colors so that you can have a different pair of shades for every outfit. These aviators offer an antioxidant metal frame with a spring hinge, allowing them to flex to fit various head sizes. They also feature polarized lenses that reduce glare and annoying reflections as well as provide UV400 protection, all for less than $20. We also like that they come with a case, pouch, and cleaning cloth. These classic aviator sunglasses are affordable and worth trying out if you're looking for a casual pair of shades for day-to-day life. Make sure to always have them in your backpack of briefcase.
Key Features:
100% UVA/UVB protection
Includes case
Metal frame with spring hinges
Specification:
Brand

MERRY'S Eyewear

Model

S8513
Affordable
Polarized
Flex to fit different-sized heads
Some reports of UV coating flaking over time
American Optical Original Pilot
The American Optical Original Pilot sunglasses have been made since the 50s and have been a favorite for military pilots. These classic aviator sunglasses are made in the USA, plus American Optical used to have the American Air force and NASA contracts. The American Optical Original Pilot sunglasses have been worn to the moon! The quality is what you would expect from glasses that must stand up to all sorts of conditions. The delicate metal frame and classic aviator styling look good on any gender and face shape.
Choose from AOLite Nylon or Skymaster glass lenses, with polarized options for each. The glass lenses offer superior clarity and scratch resistance, while the nylon lenses are extremely lightweight and impact resistant. You can also choose lens colors and frame options, including gold frames. You, too, can wear the same shades worn by astronauts.
Key Features:
Metal frames
Glass or nylon lenses
Polarized options
Why Trust Us
I have to say, first, that I've never been a huge fan of aviator sunglasses. The classic aviator style never looked great on my smaller head, and the loose nose pads always pulled my hair if I put them on my head. I say this to give you background and context for this review. As someone who has never been an aviator fanatic, I am in a great position to give a reasonably objective perspective. On that note, I've shared my opinions, as well as the facts gathered from the manufacturers, to give you a good idea of some of the best aviators on the market.
Who This Is For
If you're looking for a pair of aviators but are getting overwhelmed by the number of options, you've come to the right place. You may be asking yourself, is it worth spending money on the high-end brands (sometimes), or do you need polarized lenses (again, sometimes). This guide hopefully will help you separate the truth from the noise and let you pick from the most popular aviator sunglasses.
How We Picked
We picked the shades on this list by researching the best aviator sunglasses on the market and reading into what makes them great or worthwhile. Whether you're looking for the same shades worn to the moon or by the air force, or the same shades worn by Tom Cruise in Top Gun, you'll find it all on this list.
How We Tested
We tested aviators while driving across multiple states, hiking to climb, heading out to dinner, and hanging out around camp. We were surprised by how well some aviators (not specifically known as sporty sunglasses) performed even when we started to get sweaty. We wanted to ensure that the aviators we tested performed in lots of various conditions and didn't let us down when we most needed protection.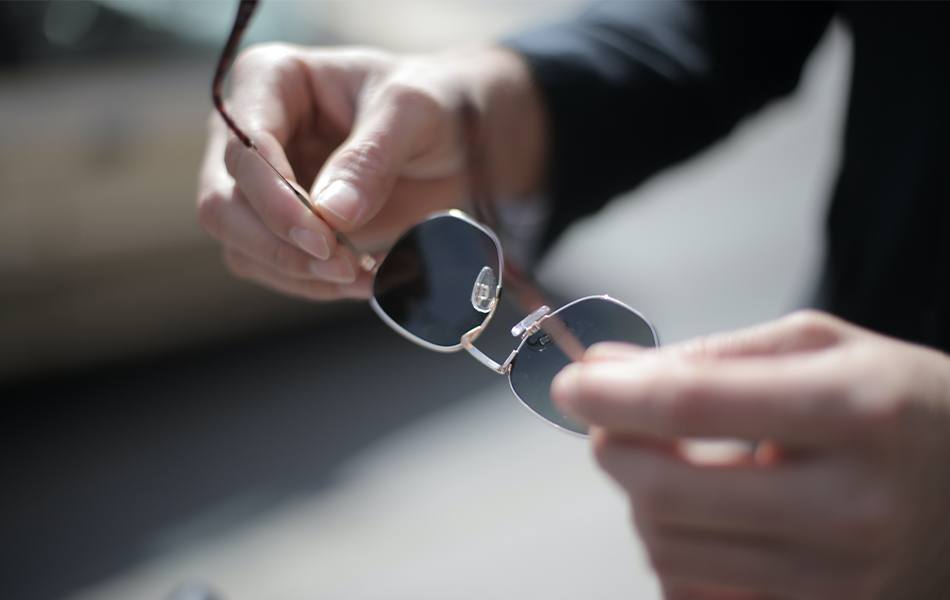 The History Of The Aviator Sunglasses
First developed in the 1930s for the Air Force, aviator sunglasses are arguably the first and most popular commercial sunglasses style. The first company to design them was Bausch and Lomb, who created them to replace the cumbersome and inconvenient goggles previously worn by military pilots.
This, unsurprisingly, is where the term 'aviator' comes from and why they are sometimes synonymous with pilot sunglasses. But it was not until after World War II that they became popular with the masses.
They were designed to cover as much of the face as possible while still being comfortable to wear when soaring high above the earth. Early designs were recognizable by the teardrop shape and dark, frequently mirrored lenses, which was ideal for pilots in ensuring their vision was always on point.
The public was first exposed to aviators through celebrities such as Marlon Brando in The Wild One in 1951. This trend continued into the 80s when Tom Cruise and Top Gun immortalized the design forever and established them as a fashion accessory instead of merely something functional for pilots.
Like the success of certain sports teams, music trends, and politics, fashion is cyclical, and while some things might drop out of public consciousness at some point, it only takes one person to bring them back. Aviators are no different. The enduring appeal of aviators has made them recognized as a fashion staple, and it would be surprising if they went out of fashion completely.
They might not be remembered for serving their original purpose anymore (like the floppy disk icon or saying 'hang up the phone), but aviator sunglasses possess such a timeless, badass style that they will be welcomed and accepted with essentially any outfit for any occasion. The aviator is a safe bet if you are ever unsure about which sunglasses to buy for the upcoming summer.
Features To Look For In Aviator Sunglasses
Frame Material - Most popular aviator sunglasses have metal frames. However, some aviators on this list vary from the classic aviator styling (think thin gold frames). Plastic frames have become more popular with more modern aviators. Look for acetate (an environmentally friendly alternative to conventional plastic) or polycarbonate frames if you want plastic frames.
Polarization - Choosing whether or not you want polarization depends on what you will use the aviators for. If you want to reduce glare and reflections, choose polarized. This is incredibly helpful if you spend a lot of time on the water, snow, or driving, where reflections can be distracting and dangerous. If you're looking for other styles of polarized sunglasses, check out our guide to the best polarized sunglasses.
UV Protection - The most important part of any pair of shades is to protect your eyes from harmful rays. Whether you're set on Ray Ban Aviator Classic sunglasses or are looking for a cheap pair of aviators to get the job done, make sure that your sunglasses protect from 99-100% of UVA and UVB rays. Unless, of course, you're just looking for blue light aviators!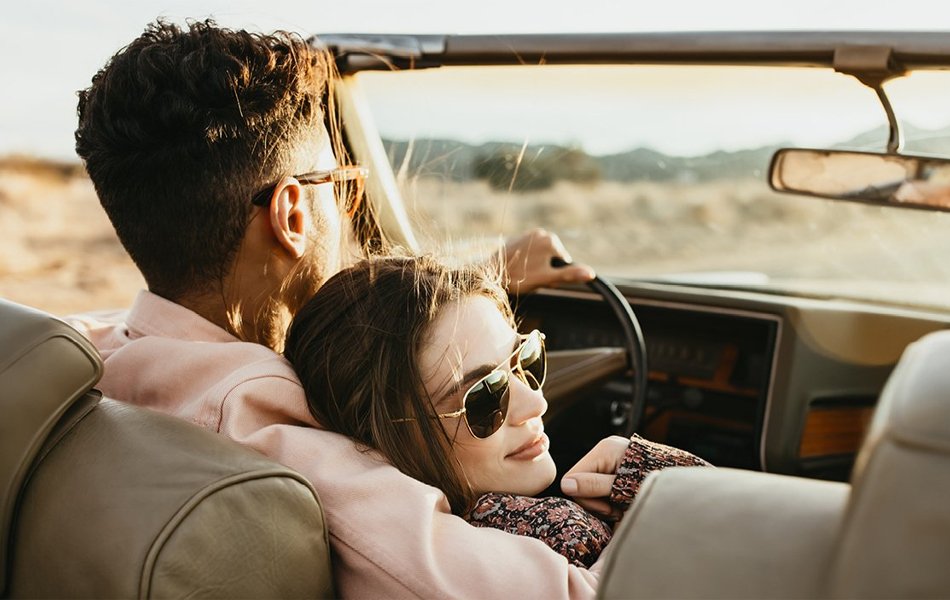 Aviator Sunglasses FAQ
Q: What face shape can wear aviators?
A: Aviators look good on most face shapes, but not all. If you have an oval, heart, or square face, aviators will probably look good on you. Make sure you get the right size aviators for your face, especially if you have a particularly large or small face. The best way to find out whether a specific style of aviator sunglasses will look good on your face is to try them on and see. Some websites provide a way to try on new shades via video so you can get the picture without ordering.
Q: Why do aviators have a bar on top?
A: The bar on top of aviator sunglasses is to keep sweat or debris from falling into your eyes. This was particularly necessary given the history of aviator sunglasses — they were originally designed for pilots in World War One.
Q: Can you wear aviators to the beach?
A: You can definitely wear aviator sunglasses to the beach! These classic shades look good just about everywhere. However, wearing them in the water will depend on what your shades are made out of; some materials won't be happy if they are submerged in salt water.
Q: Why are the lenses often green?
A: The original aviators featured gold frames and green lenses for a reason. Green lenses block out blue light, which is incredibly important for a pilot flying above the clouds. Green lenses also help reduce glare. This color lens is so ubiquitous with aviators that it's been given its own name — G15 because they only let 15% of light in. The Ray Ban Aviator Classic Sunglasses still come in this original colorway. So if you're looking for the most classic aviator style, go for the green lenses and gold frames.
Sources:
The Enduring Appeal Of Aviator Sunglasses - BBC Culture
Sign Up Now
GET THE VERY BEST OF GEARHUNGRY STRAIGHT TO YOUR INBOX