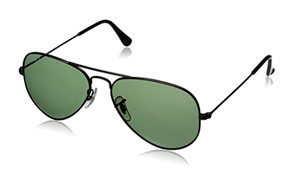 Ray-Ban RB3025 Large Metal Aviator Sunglasses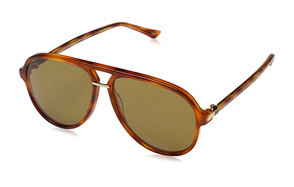 Gucci Men's Retro Aviator Sunglasses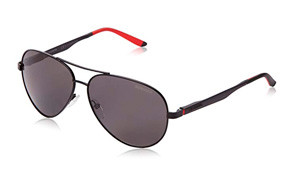 Carrera Polarized Aviator Sunglasses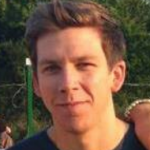 Aviator sunglasses, perhaps more commonly known as pilot sunglasses, have been made famous by Top Gun and numerous celebrities who have rocked them at premieres, on the beach or just minding their own business walking through town. They are a classic design that is instantly recognizable and can inspire any man to grab a pair so they can feel like they too are soaring. Aviators are a great addition to any outfit and can transform your look from alright to in flight, so here are the 16 best aviator sunglasses for men so you can stride into the summer with style.
The Best Aviator Sunglasses
The History of the Aviator Sunglasses
First developed in the 1930s, aviator sunglasses were arguably the first popular commercial sunglasses style. The first company to design them were Bausch and Lomb, who created them to replace the cumbersome and ugly goggles that were worn by fighter pilots.
This, unsurprisingly, is where the term 'aviator' comes from and why now everyone associates aviators with being pilot sunglasses, but it was not until after World War II where the general public started making this connection.
They were designed to cover as much of the face as possible while still being comfortable to wear when soaring high above the earth. Early designs were recognizable by their dark and frequently mirrored lenses, which was ideal for pilots in ensuring their vision was always on point.
With the world at peace (or, close enough to peace that we look back to the post-war era with vicarious nostalgia) industry boomed and other companies adopted the style to cash-in on this revered design. It is no surprise that Ray-Ban, of course, are credited with spreading the popularity of aviator sunglasses and transforming them into a worldwide phenomenon.

Celebrities such as Marlon Brando in 1951's The Wild One was the first exposure of these sunglasses for many. This trend continued to the 80s, where Tom Cruise and Top Gun immortalized the design forever and fully established them as a fashion accessory instead of merely something functional for pilots.
Like the success of certain sports teams, music trends and politics, fashion is cyclical and while some things might drop out of public consciousness at some point, it only takes one person to bring them back and aviators have always had a place in the hearts of some. The enduring appeal of aviators is what has made them something that will always be prevalent in our society.
Even now in the 21st century, we are seeing the popularity of a sunglasses style. When summer rolls around, you will be hard pressed to walk a single block without seeing at least one dude sporting these shades, and it might even inspire you to pick up a pair, too.
They might not be remembered for serving their original purpose anymore (kind of like the floppy disk icon or saying 'hang up the phone') but aviator sunglasses possess such a timeless style that they will be welcomed and accepted with essentially any outfit for any occasion for a long time yet. If you are ever unsure about which sunglasses to buy for the upcoming summer, the aviator is a safe bet.
Sources:
The Enduring Appeal of Aviator Sunglasses - BBC Culture