Best Compression Shorts In 2022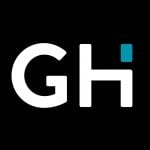 This product guide was written by GearHungry Staff
Last Updated
January 29, 2019
GearHungry Staff
GearHungry Staff posts are a compilation of work by various members of our editorial team. We update old articles regularly to provide you the most current information. You can learn more about our staff
here
.
GearHungry may earn a small commission from affiliate links in this article.
Learn more
It wasn't that long ago that compression shorts were those things you only saw in photos of pro athletes at training camp or on TV when you watched the Olympics. Today, however, they've become part of everyday life as just about everyone with athletic inclinations has discovered the many benefits of this type of workout gear. And let's be real, that's what they are, gear. Compression shorts play as big a role as the right shoes or the right swimsuit in helping you get the most from your performance. So leave any notions that compression shorts for men are only for NFL running backs behind and take a look at our choices for the best compression shorts of 2019.
The Best Compression Shorts
Under Armour Men's HeatGear Armour Long Compression Shorts
Under Armour is one of those apparel companies that seemed to come out of nowhere a few years back and take the market by storm. Of course, their initial success wouldn't have been sustainable if the products they sold didn't hold up in the real world. Their Men's HeatGear Armour Long Compression Shorts for men are a fine example of why UA occupies the lofty market position it does today. They're well-built, effective, handsome and durable and they can be worn either under your regular shorts or as outerwear.
The mix of 79% polyester and 21% elastane provides a snug fit all around. It's a level of compression that might be a bit much for the casual jogger, but if you're a dedicated gym rat, football player, soccer player or spend long hours on the basketball or tennis court you're going to love it. The HeatGear technology sounds like a marketing gimmick but actually does an outstanding job collecting the sweat from your skin and evacuating it to the outer layer of the shorts where it can evaporate.
The shorts are surprisingly light, the ergonomics that went into the panel design and seam placement are truly effective at reducing irritation and maximizing muscle activation and the 4-way stretchability of the material isn't going to fight back when you're pushing things on the field or court. These shorts are longer than many others, covering most of your hammies and that's good both for purposes of circulation and for keeping you warm when the weather gets cool. The bottom line is that the UA HeatGear are some of the best men's compression shorts for those who are serious about their athletic pursuits. Make sure you also check our guide to the best compression socks for more great products like this.
Key Features:
UA HeatGear fabric.
Anti-odor capability.
Stretch mesh gusset and inseams.
4 way stretchability.
9" inseam with 2" waistband.
Ergonomic seam locations.
79% polyester with 21% elastane.
Specification:
Brand

Under Armour

Model

1289568

Weight

1 pounds
CompressionZ Men's Compression Shorts
CompressionZ has effectively elbowed its way into the discussion of best compression shorts by producing a piece of athletic apparel that transcends branding and speaks to those who just want to glean more from their workouts. With 15% spandex in the mix, they hold you firm without suffocating. And because they're made thicker than most that moderate amount of compression seems perfect for outdoor activities in cold weather, which is where these shorts really shine.
Because the designers here understand that people sweat even when it's freezing cold out they've created a fabric that features true 2-way breathability. Without it, all that winter sweat would be stuck against your skin sucking heat out of you and causing irritation that could seriously undermine performance. Instead of doing that these CompressionZ shorts eliminate the moisture, keep your skin dry and warm and promote the type of circulation necessary for optimal performance.
The moderate compression on display here enables a higher level of performance because it never fights back. That is, there's no way you're going to reach the point where you try lifting your leg that extra couple of inches and you feel the shorts stopping you. In addition, the antibacterial treatment in the fabric ensures that no matter how much you sweat your shorts aren't going to wind up stinking up a storm. If you're looking for 4-way stretchability and comfort in a pair of cold weather shorts you'd be hard pressed to find a better example. An amazing piece of workout clothes you will want to buy.
Key Features:
85% nylon, 15% spandex.
Thick, weatherproof construction.
Promotes blood circulation and oxygen delivery.
Outstanding 2-way breathability.
Shortens workout recovery periods.
Odor resistant materials.
Satisfaction guaranteed.
Specification:
Brand

CompressionZ

Weight

4.8 ounces
Champion Men's Powerflex Compression Short
Champion is one of the veteran athletic apparel companies out there. They got into the business way back in the 1919 (happy 100th!) when they were known as the Knickerbocker Knitting Company. Their first major break came when they signed a contract to provide athletic wear to the Michigan Wolverines and the rest, as they say, is history. Today, they're a subsidiary of Hanes but continue to pump out well-regarded athletic wear like these Men's Powerflex Compression Shorts.
The shorts feature the company's proprietary Champion Vapor Technology that purports to wick away moisture faster than other blends are capable of. While they certainly did a bang up job of keeping our testing crew nice and dry it was hard to determine if they actually did better than any of the other shorts on our list. But that's a small quibble. For the price, they do a better than expected job keeping you dry, providing the support you want, promoting circulation to enhance your workouts and preventing chafing along the seams.
After repeated washings, these shorts also did an admirable job of retaining their form. And the fact that you don't have to pamper them by hand washing is also a major plus (though you should air dry them to ensure a longer life). When you run across a product like this that provides so many of the benefits of more expensive brands it gets you to wondering why those others cost so much. In this case, we're guessing the difference can be found in the side and inseam panels that seem likely to give way before the rest of the shorts do. All in all, though they're an easy choice for our Best Value. They can be used for running as well, so put on your running jacket and hit the road Jack!
Key Features:
Champion Vapor Technology for quick drying.
100% machine washable.
84% polyester, 16% spandex.
Effective 2-way breathability.
Fatlock anti-chafing seams.
Attractive price point.
Specification:
Brand

Champion

Model

87294P

Weight

8 ounces
2XU Men's MCS Run Compression Shorts
2XU Compression Shorts have made a big impression on athletes intent on getting more from their workouts. While these shorts are going to cost you more than most they're worth it if you can afford the stretch. You can feel the quality difference the minute you slip them on. They're also tighter than most of the other compression shorts for men on our list which is an indication that they're intended for more hard-core athletic types.
The blend of lycra, poly, nylon, and elastane provides an incredibly firm hold. So much so that you'll be aware with every step that your muscles are not flopping around the way they normally do during a workout. By maintaining the proper anatomical orientation of your muscles you're able to project force more effectively for longer periods of time. As a result, fatigue is minimized, recovery times shortened and performance enhanced. What more could you ask from a piece of workout gear?
It's hard to say these 2XU Compression Shorts are better for this activity or that. The fact is that regardless of the type of exercise you engage in if you do so with any degree of intensity, you'll find the 2XU shorts to be of benefit. The ultra-snug fit may take some getting used to but you'll be pleasantly surprised that they don't cramp your movements in any way. Instead, they give when you want them to give and hold you firm when you want them to hold you firm. The breathability and antibacterial properties of the fabric help stave off crotch rot regardless of how hard you work. Throw in the fact that they're machine washable and feature a drawstring at the waist that won't eventually fail like elastic will and you've got our Premium Pick. Our handy guide to the best base layers features more great products like this.
Key Features:
Blend of lycra, nylon, polyester, and elastane.
Muscle Containment Stamping provides targeted compression.
Rear zip pocket for valuables.
Excellent moisture wicking capability.
Lightweight and flexible.
SPF 50 UV protection.
Antibacterial fabric.
Specification:
Brand

2XU

Model

MA4413b-P

Weight

8.5 ounces
Hanes Sport Men's Performance Compression Short
If you don't have a ton of dough to drop on compression shorts you can't really go wrong with these basic but effective shorts from Hanes. They won't set the world on fire from a design perspective and they're definitely made to be worn under your standard shorts, but any aesthetic shortcomings will be more than offset by the performance enhancements they provide.
The moderate level of compression will be just right for a lot of different activities from weight lifting to jogging. Essentially any activity that doesn't call for your compression shorts to be form fitting throughout. The waistband is unadorned but effective and there's a small interior pocket to hold your keys while you work out.
Hanes Sport Men's Performance Compression Shorts are a great, affordable option for those on a budget or who simply want to get an idea of what all the compression shorts hoopla is all about. They don't pretend to be something more than they are. But what they are should be more than enough to provide you with the performance boost you're after.
Key Features:
100% machine washable.
84% polyester, 16% spandex.
Chafe-resistant seams.
Proprietary DRI fabric dries fast.
Moderate compression.
9" inseam.
Well-made and affordable.
Specification:
Brand

Hanes Sport

Model

O5940

Weight

1 pounds
Compression Shorts Buying Guide
How We Chose Our Selection Of Compression Shorts
Brand - The explosion of interest in all things fitness has led to an explosion in the number of apparel companies wading into the compression wear fray. Most of the best are companies that already produced either underwear or athletic wear, as opposed to companies that produce polo shirts or formal wear. As a result what you'll find them on our list of best compression shorts are athletic wear mainstays like Champion and relative newcomers like Under Armour that have proven their mettle. And not a lot of small, independent companies. Because, frankly, there isn't a lot that makes decent compression wear. That's just the way it is.
Experience - Some products require us to employ outside experts to test and assess and provide their input and judgments. With compression shorts, we're able to do much of the testing in the house with our own product review team members. So when we say "we" liked this about these shorts or "we" didn't like that it's based on the first-hand experience.
Reviews - Whether or not compression shorts are any good entails both objective and subjective judgments. So while customer reviews abound - and can be useful when it comes to determining if a product is trending toward disappointment - they can't really be depended on to provide an accurate idea of how something fits, whether it's truly comfortable and whether it enhances performance. To determine that we have to try them on for ourselves.
Price - Compression shorts for men are lot any other item of clothing, some are cheap, some are expensive and most are somewhere in between. While price isn't always a guarantee of quality it's a pretty safe bet $50 compression shorts are going to be made of good materials and be built to last. That said there is plenty of quality and value to be found in mid-priced compression shorts. So if you don't want to spend $50+ you still have options. The bottom line is any of the shorts we profiled above will serve you well. Which ones you choose will be largely a matter of personal taste and budget.
Features To Look For In Mens Compression Shorts
Materials - The materials used to create high-quality compression shorts (as opposed to knockoffs that look like compression shorts but wear like knockoffs) wick away moisture (i.e. sweat), let your skin breathe and maintain their aggressive grip on your physique through weeks and months of wear. Most are fashioned from some combination of lycra, polyester, spandex, and nylon. Different makers use different combinations based on the sport they're intended for. That's because outdoor sports require different things from your shorts than indoor sports do
Moisture-wicking - High-quality compression shorts will do an A+ job wicking moisture away from your skin when your body heats up. This is one of the main things that separate the best compression shorts from standard, run-of-the-mill athletic shorts. When you sweat tight clothes have the potential to be very irritating to the skin. By removing moisture effectively good compression shorts eliminate this potential impediment to athletic performance.
UV protection - This may seem like an odd thing to look for in clothes but think about it. UV rays have the ability to penetrate garments. So if you spend long hours outdoors during the daytime (particularly during the summer when the sunshine is intense) you run the risk of subjecting your skin to unnecessary damage. If you are an outdoor athlete look for compression shorts with UV protection equivalent to at least SPF 30.
4-way stretchability - 4-way stretch seems like some mysterious term used by physicists to explain quantum gravity anomalies but it's actually a crucial element in the design and fabrication of any compression garment. And, let's be honest here, it's really what most of us would consider 2-way stretching, though that doesn't sound quite as good. Essentially, the 4 ways in play are out and back horizontally and out and back vertically. So 2 directions horizontal and 2 directions vertical = 4-way stretching. It's not as sexy as quantum gravity but it's important that your compression shorts stretch out and then return to form over and over again.
Comfort - Compression shorts are not like boxers. They're going to form themselves right to your physique and (if they work as intended) produce more or less equal inward pressure all around. If they're too tight they're going to make things very uncomfortable for certain parts of your anatomy. And if they're too loose they're not going to provide the type of performance enhancement and injury prevention they should.
Compressibility - Compression shorts, like other compression garments, come in different levels of compressibility. Each different level is intended to help increase circulation in specific amounts depending on your particular needs. Those needs will be determined by a combination of your overall condition and the type of activity you plan to do. If you primarily want compression shorts to keep you warm while you work out you don't need to worry too much about compression levels. On the other hand, if you are a football player, sprinter or someone else who relies heavily on their legs to power their performance you'll want to get something with a great deal of compression in order to really get the blood pumping to the muscles.
Sizing - Getting a proper fit for compression shorts can be tricky since, if you don't have experience with this type of garment, it can be difficult to determine how it should feel. Essentially, however, you should be able to get compression shorts that fit properly by measuring the thinnest part of your waist along with your inseam. Since each manufacturer tends to have their own ideas about sizing keep these two measurements up front no matter what brand you're dealing with and you should be good to go.
Style - You don't wear compressions shorts to win fashion awards. At the same time, however, if you plan on wearing them as a stand-alone garment (in other words, with no loose shorts over them) then you'll want to pay attention to what your compression shorts look like. Some very much look like underwear, while others look more like outerwear. Keep in mind too that compression shorts are not typically gender neutral. Due to the distinctive anatomical differences between males and females, they are either designed for men or for women.
Durability - Since guys buy compression shorts to aid in their athletic performance they tend to take a beating. As such, it's not realistic to think they're going to last as long as a good pair of jeans or a suit. The more often you wear them the faster they'll wear out. But even if you're a 3 or 4 times per week in the gym guy you should get several months or more out of your compression shorts before they lose their elasticity and ability to compress. Hand washing and air drying them will help enhance their longevity.
The Benefits Of Wearing Compression Shorts
There are a number of benefits to wearing compression shorts, including:
The ability to minimize muscle fatigue - Because they promote blood circulation compression shorts have the benefit of being able to minimize muscle fatigue. This enables you to push yourself further in the gym or on the field and to recover quicker after a tough workout, game or other competition.
Augmented physical power - Again, because compression shorts promote better blood flow to the muscles they're able to augment the amount of power you're able to bring to bear on the task at hand. People claim, and the evidence backs them up, that they're able to jump higher, run faster and compete at an effective level for longer when they wear compression shorts.
Shortened recovery times - Wearing compression shorts during the post-workout period can actually help shorten recovery times since they enable blood to reach affected muscles. In addition, by combining protein drinks high in branched chain amino acids with compression shorts you post workout period will be shorter and more productive than ever.
Reduced risk of injury - By helping to keep your muscles in place during times of high-stress compression shorts help you prevent muscle strains, ligament tears, groin injuries and damage to your tendons. Some compression shorts come with built-in cup support to further help stave off potential injuries.
Improved oxygen supply - When muscles are pumping they need more blood because they need more oxygen. Because these types of shorts are designed to boost blood flow they, by their very nature, also improve oxygen flow to hard-working muscles.
Comfort - Let's face it, the more comfortable you are while you're putting yourself through the paces the better you'll perform and the more pleasant will be the entire workout experience. Compression shorts won't cause irritation and will always make you feel relaxed and in control.
So Are Compression Shorts Underwear, Or Shorts?
This is one of the most common questions you'll encounter when it comes to compression shorts for men. And there's no straightforward answer. In a very real sense, they're a kind of specialty underwear. Yet at the same time many, many athletically inclined people wear them as outerwear. Which brand and which style you purchase will, to a large extent, depend on whether you plan to wear them outside or inside. If you plan to wear them alone you'll want a style that's more shorts than underwear. If you plan to always have them under loose shorts it won't matter what they look like because no one will see them anyway. In such cases, you'll likely want shorts that are marketed as being a "base layer".
Sign Up Now
GET THE VERY BEST OF GEARHUNGRY STRAIGHT TO YOUR INBOX