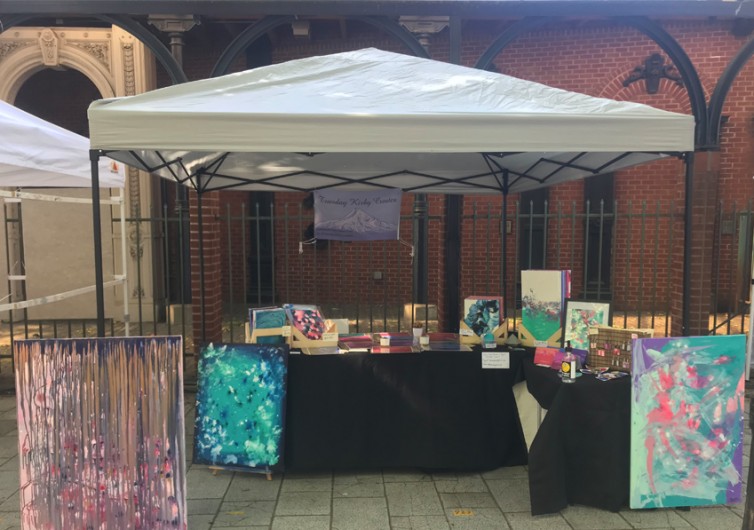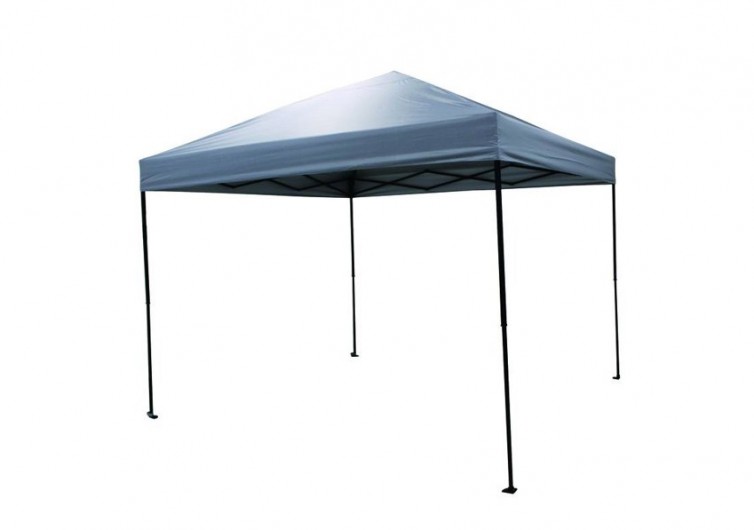 GearHungry may earn a small commission from affiliate links in this article.
Learn more
Easy Up, Easy Down: The Crown Shade One Touch Polyester Canopy
Pop Up Canopies are a staple for outdoor gatherings, events, BBQs, camping, and outdoor markets. These tents provide shelter from the sun and offer a dryish place to huddle should you get caught in a surprise rainstorm. I often sell my artwork at outdoor markets, and a critical piece of my arsenal is my Crown Shade One Touch Polyester Pop-Up Canopy. These tents are notoriously difficult to set up but the Crown Shade option is one of the simplest setups available.
Markets Made Easy
While this tent could offer a wheeled rolling bag, that's all I've truly found lacking. The canopy is marketed as having an instant or one-touch operation, and while you need a few more than one, it is still incredibly fast; in fact, this is the most straightforward, effortless pop-up tent I've found. I use this tent at least weekly and despite wind, rain, sun and the wear and tear of weekly use, I've seen little damage to the frame or roof.
Morning scenes at markets involve people fighting their canopies, struggling to get them stable against the wind and everyone assisting everyone else with their beast of a shelter. You'll see most folks tired and uncaffeinated as they get their tables and tents up and slowly as the caffeine kicks in and the big things are under control, staging products begins. To open the canopy, unzip it from the carry bag, spread the legs, then head under the product to the center where you'll find a black plastic disc with a red tab, push it up into the stake at the top of the tent and raise the legs to your preferred height. To close it, bring the legs down to the lowest height and push the red tab on the black center disc and then compress the legs and you're done! The operation of this product is simple and allows me to condense my setup time, and I don't ever need extra hands.
Don't Let It Fly
This canopy weighs 36 pounds, which may seem heavy to some but it's actually on the lighter side and has posed zero problems as I've carried it through markets, to my car, into my studio and all over. The unfolded dimensions are 9.38ft by 10ft by 10ft, providing 100 square feet of space. While I typically use sandbags, this canopy also has ties and stakes which you can use to secure it to the ground; they work great in various terrains. I have repurposed the ties to attach my sign to the frames, but I have also used them to secure the tent to a railing while vending at a fundraiser on a balcony. There are also wheels that can be attached to the frame, but I have not used this feature as I usually want my tent to be stationary. Anytime you use this tent, you should secure it in some form or fashion as pop-up canopies, in general, are prone to flying away with gusts of wind, and once they fly, they can do some serious damage!
The Buy
I picked up my canopy in person at my local ACE Hardware store, but if you lack a big box store near you, this product is also available online for an MSRP of $99.95. While there may not be any big bells and whistles on this canopy, its straightforward function and ease of use make it reign supreme.