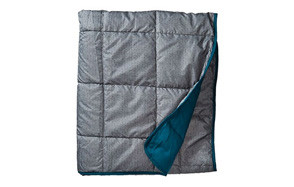 Kelty Bestie Camping Blanket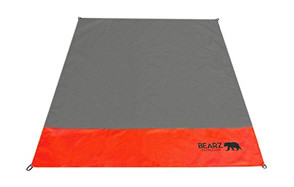 Bearz Outdoor Beach Camping Blanket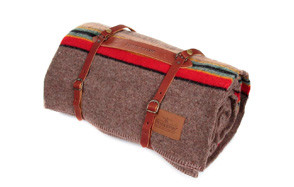 Pendleton Twin Wool Camping Blanket With Leather Carrier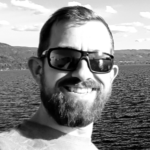 There is no better way to recharge your internal batteries than spending time in the great outdoors. We're all under varying degrees of stress in today's fast paced society and camping is one of the best ways to disconnect, from all the devices that send us reminders several times a day, but also from our busy schedules.
Camping is all about roughing-it, but that doesn't mean you need to be uncomfortable. One of the most underrated pieces of camping equipment is the camping blanket. Closely related to the sleeping bag, a camping blanket gives you more freedom to move because you aren't zipped in, and like sleeping bags, they come in different materials and styles. We've checked 10 of them so you can quickly decide on a best camping blanket for you.
The Best Camping Blanket
Camping Blanket Buying Guide and FAQs
How We Chose Our Selection of Camping Blankets
Quality - Camping is all about surviving in the elements so we chose camping blankets that are made from high quality, durable materials that will keep you warm and dry in any conditions. Some are thicker and heavier for cold winters, while others are lightweight and compact.
Price - You shouldn't have to take out a loan to go camping, so we selected a range of camping blankets for every budget without compromising on the quality or the purpose of the blankets.
Features To Look For In Camping Blankets
Size - Depending on whether you camp alone or with a partner, you want a camping blanket that is big enough to cover you from your neck to your toes.
Material - For camping you want a blanket that is water-resistant, yet still warm and comfortable. For really cold weather a wool or wool blend is best, while for warmer weather any of the lightweight camping blankets will do just fine.
Weight - The first thing to consider when deciding on the weight of a blanket is how far you need to carry it. Many of the newer camping blankets are lightweight but made with thermal materials to keep you warm. A heavy woolen blanket is great for extreme cold or a weekend in a cabin.
Compressibility - When you go hiking you really want to pack light and you don't want to lug anything too bulky around with you. Thankfully, camping blankets have this concept in mind so you can choose a great blanket that will squeeze down or compress into a tiny bundle that is easy to take with you anywhere.

Warmth - No matter what the weather forecast is, the weather can still change quite drastically and rapidly, particularly in mountain areas. Choosing a warmer blanket is always preferable even when you're camping in summer. If you get too warm, you can always poke a few limbs out from under your blanket to cool down a little.
Waterproofness - There is nothing worse, or more potentially life-threatening than being cold and wet in the woods or the mountains. A good camping blanket needs to keep you dry and warm at all times, particularly if you are sleeping outdoors.
Weatherproofness - Keeping dry is incredibly important when you're out camping, but just as getting wet can spell trouble, having high winds blast through your very bones is not much fun either. If your camping blanket can protect you from chill winds as well as rain, you've got a good one.
Design - Depending on where and how you like camping will determine the design of camping blanket you should get. For example, if you need to hike a considerable distance to your camp spot, then you need something lightweight and easy to carry. If you live or camp in an area known for rain, the waterproof camping blanket that doubles as a poncho is for you. Determine what you will be using your camping blanket for and check the specifications so you get one good blanket to suit all your needs.
Color - Color is not as important as the other features of camping blankets unless you camp when you hunt. Then a color like khaki, grey, black or camouflage is a better bet. At the same time, its' good to have an identifiable color camping blanket so you can be spotted if you get separated from your group. Of course, none of these may apply to you in which case, any color you choose is fine.

Types Of Camping Blankets
Wool - Wool is probably the most durable and longest lasting of camping blanket materials. This is great when you camp in colder weather and even if they get wet, they will still retain their insulating properties and keep you warm.
Synthetic - The synthetic materials used in making camping blankets are durable, lightweight and quick drying. In many cases they are also water and wind resistant and as they can be mass produced, they are usually a lot lighter on the finances too.
Fleece - Fleece blankets are generally made of synthetic polyester that will keep you warm and draw moisture away from your body which will keep you dry as well. The best feature of fleece is that it is lightweight and durable.
Camping Blanket FAQs
Q: Do I Really Need A Camping Blanket?
A: If you don't like being zipped into a cocoon then a camping blanket is a better option for you. You can keep your camping blanket in the car so you always have an emergency blanket with you, but also a little bit of extra warmth if you're watching a night game at your local stadium. A sleeping bag is just a sleeping bag. A camping blanket can be used for many more purposes making it more practical.

Q: How Do I Wash My Camping Blanket?
A: Some camping blankets are machine washable so you can just toss your blanket in your washing machine and push the start button. The temperature and type of wash will depend on the composition of your blanket so check the washing instructions and wash accordingly.
Other materials, on the other hand, are not suitable for the washing machine so if the instructions on your blanket say "Dry Clean Only", make sure you only do get it cleaned at the dry cleaners.
Q: How Do I Carry My Camping Blanket?
A: How you carry your camping blanket will depend on the size and type of your blanket. Fortunately, most camping blankets come with their own sacks with handles so you can carry it fairly easily. If you're hiking though, the best way to carry your camping blanket is tightly rolled up and secures with straps that you can attach to your backpack. The good news is, many new camping blankets can be compressed into a fraction of their size and are also lightweight so you can put a blanket of this type into your bag or backpack.