GearHungry may earn a small commission from affiliate links in this article.
Learn more
Outdoor Kickstarter Campaigns
Kickstarter is a place for inventors and creators alike to present their products in the hopes that people will help to fund their project. Currently, Kickstarter has helped to fund 139,483 projects and continues to bring inventors a place to voice their ideas.
These are the 7 best outdoor campaigns from Kickstarter, with information on the product and the number of people that are backing up their project. We'll be looking at a range of outdoor products from travel jackets with inflatable neck travel pillows to flashlights that double up as fire starters; whether you're into treacherous treks or chilled-out camping trips, you'll be in awe of these incredibly handy outdoor Kickstarter products.
1. BAUBAX Travel Jacket
With 15 features, this travel jacket seems to hold some positive outlooks that back up their claim of being 'the world's best'. A bold yet seemingly possible statement seen as this is the 4th most funded project on Kickstarter and is the most funded clothing project in crowdfunding history. So far, it's looking good for BAUBAX's travel jacket that started with a pledged goal of $20,000.
They have currently reached way over their goal at $9,192,055, proving just how successful a good campaign on Kickstarter can be. BAUBAX is also bringing out a new Kickstarter campaign soon, which we're sure will be just as successful as their Travel Jacket.
They have 44,949 backers for their project, so it's pretty safe to say they've exceeded their popularity goals.
What makes this jacket so legendary?
First of all, you can get the Travel Jacket in four different styles:
Fleece-lined Bomber
Winkle free Blazer
Water-repellent Windbreaker
100% Cotton Sweatshirt
Once you've decided upon your desired Travel Jacket style, you can feast your eyes upon the 15 features each jacket has, oh and get ready for a long list:
Detachable, 2-second inflatable neck pillow
Hood (Detachable for the bomber and blazer)
Hand-warming pockets – with multiple layers for radiating warmth
Passport/ID sized pocket
Microfiber cloth (which fellow glasses-wearers will agree is a real deal maker)
Glasses pocket (again, a serious pro for anyone who belongs to the four-eyed posse)
Smartphone pocket
Zipper which doubles as a stylus
Zipper/stylus that triples as a telescoping pen
iPad pocket
Koozie drink pocket
Blanket pocket
Earphone holders
Gloves
Eye mask
It's hard to imagine a jacket with all of these features, that looks good and isn't a pain to lug around. Fortunately for us, the BAUBUX Travel Jacket is exactly that, which is why it earned a place on our list.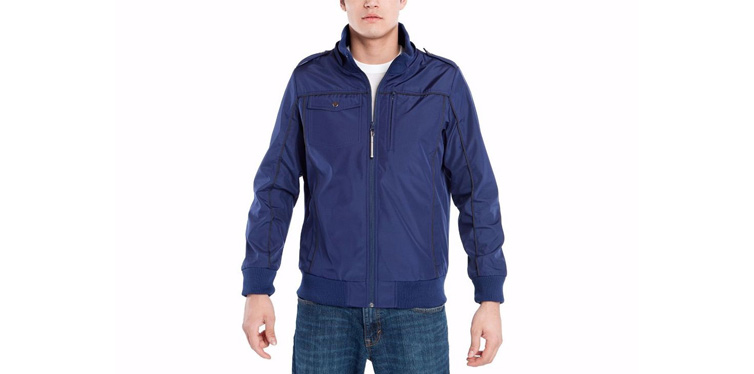 2. BioLite FirePit
The BioLite FirePit has an impressive 51 air jets that claim to ensure less smoke and more efficient wood use. These air jets are also used to achieve satisfying crackling and the nostalgic wood burning smell that, as all coming-of-age films never fail to include, seems to take you back to your scout-club days spent camping, roasting marshmallows and quite frankly freezing to death.
With 10,238 backers and $2,534,017 of funds, BioLite has reached above and beyond their goal of $100,000. So, why has it been so successful? Considering the epic amount of air jets, the smokeless fire, the efficiency of wood use and the nostalgic sounds and smells, it's surprising to learn that there's more to the FirePit.
But, there is much more my friend…
The design of the FirePit allows you to see almost the entire fire as the wood burns and embers spark up. The mesh sides are what enables the hypnotizing view and the dual-fuel capability allow you to use the fire as a coal-fuelled grill as well as a wood-burning heater.
It also comes with a free solar carry cover which is worth $60 and gives you the freedom to carry the FirePit on your travels. The cover also powers up the FirePit when not in use, utilizing the sun as fuel.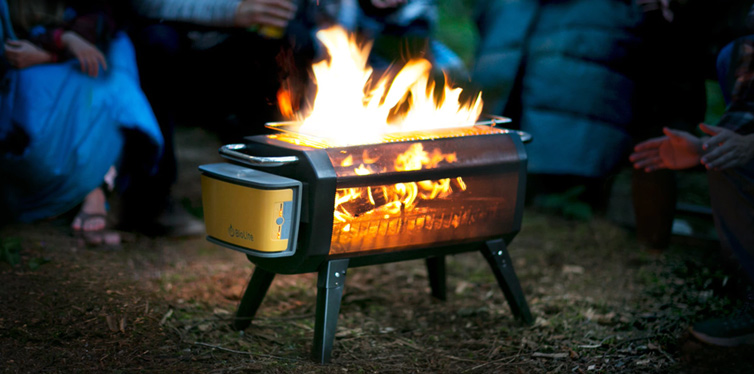 3. Coolest Cooler
This cooler seems to live up to its name when you consider the 62,642 backers that have funded a crazy $13,285,226. The Coolest Cooler campaign has been more than successful considering their goal of only $50,000, compared to the funding they've actually received.
Why is it so cool? Let's look at the specs to find out:
18-volt battery powered rechargeable blender
Removable waterproof Bluetooth speaker
USB charger
LED lid light
Gear tie-down
Cooler divider/cutting board
Extra wide easy rolling tires
Integrated storage for plates and knife
Bottle opener
It's also worth noting that on one charge the blender can crush over 6 gallons of blended greatness. This cooler is pretty damn awesome if you're asking us anyway.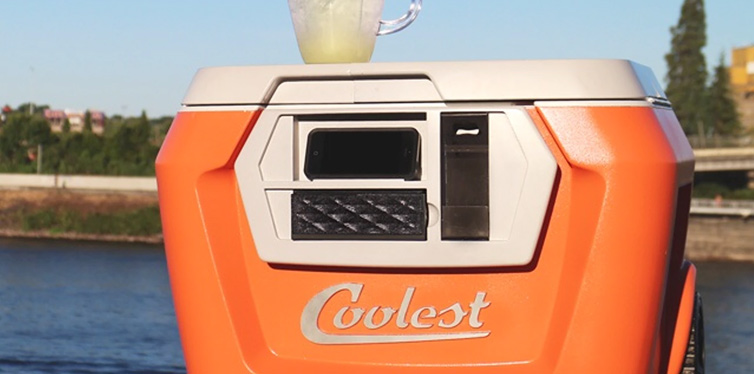 4. Crua Hybrid Tent/Hammock
The Crua Hybrid Tent/Hammock is as innovative and diverse as it sounds. There are 965 backers for this hybrid tent, which is largely smaller than the previous campaigns on our list. However, this campaign goes to show that a small amount of backers isn't necessarily a failure. Especially when you find out that they've funded 15x more than their $20,000 goal. Don't worry; we won't make you do the maths! That's $300,003 funding to their campaign.
The tent/hammock is waterproof, is partially made of aircraft grade aluminum, has a multi-layer design, 285lbs weight capacity and has two ventilation outlets that decrease the condensation inside. It also has an insulated mattress with a sleeping bag. The total weight of the Crua Hybrid is 6.95lbs, making it light-weight compared to most camping tents.
You can hang the tent up between two posts or trees to turn it into a hammock, or pitch it up on the ground to use it as a standard tent. It has to be said that when used as a hammock, this tent hybrid looks as though it would give you the comfiest camping trip – by far.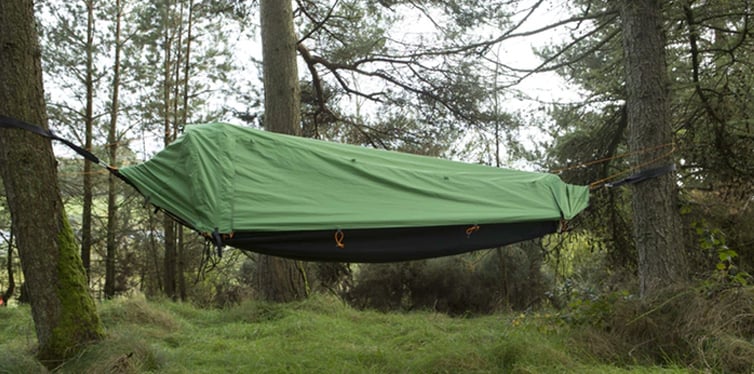 5. Rumpl Puffy Blanket
The Rumpl Puffy Blanket claims to be the world's best, let's take a look at what this blanket says it offers. The blanket comes in 4 different sizes of which includes, twin (60"x80"), queen (88"x84"), king (102"x84") and throw (50"x70").
The blanket comes in two colors, but the owners are hoping to introduce a third color if they raise enough money. The deep water option is blue with white piping and the fog option is white/grey with orange piping.
The design was inspired by patterns in nature, which is why the stitching replicates the lines that desert mountains form.
The blanket is stain and odor resistant, soft and durable. With super-premium 20D, rip-stop nylon and DWR shield which gives strength and breathability. This blanket isn't just for the outdoors though, it also boasts its versatility for indoor use too. The twin, queen and king sizes come in a cotton carrier for compact storage and the throw has a nylon stuff-sack for traveling.
The Rumpl Puffy Blanket is another campaign that has a small amount of backers at 1,601. With this said, they have reached $216,889 which is again over their goal amount of $15,000.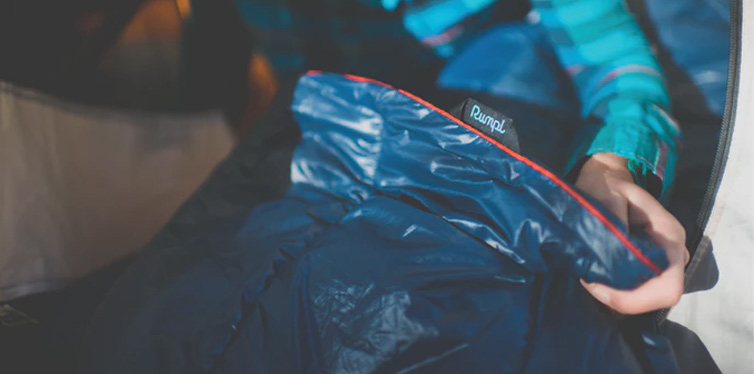 6. VSSL Outdoor Utility Tools
CA$76,927 has been funded for the VSSL Outdoor Utility Tools campaign by only 630 backers – making it our lowest amount of backers on the list. This is over their goal of CA$25,000. It comes in four options – Supplies, first aid, shelter and (our personal favorite) zombie.
What's in the pocket-sized utility cylinder? Rope, a razor blade, wire saw, whistle, trail markers that are reflective, a first aid mini-medical kit, can opener, water purification, fire starter, mirror and fishing tackle.
The VSSL's are 8" long, 2" in diameter and weigh only 1 pound and 2 ounces. It's made our list because of the sheer amount of mini-tools it holds, making it an extremely handy little cylinder to carry around with you on your travels.
In addition to the above, the VSSL includes a compass and Duel mode LED flashlight on either side of the cylinder. Plus, the wire saw can cut through with a 60lb working strength and the rope can hold up to 150lb.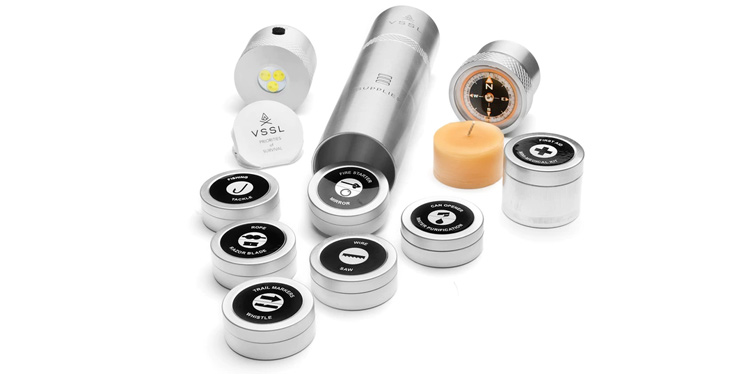 7. Sparkr Flashlight and Fire Tool
The Sparkr Flashlight and Fire Tool is not only super handy but is also an extremely cool gadget to have. Why's that? It's a torch on one side and a windproof fire-starter on the other. Not to mention the ridiculous $511,975 worth of funding from 9,288 backers.
The plasma lighter on one side is covered with a cap while not in use which is, of course, a great safety feature. However, more epically this cap can be fixed onto the torch side in order to transform it into a mini lantern.
Additionally, the torch offers a wide angle beam of 150 lumens of light, making it perfect for late-night hiking or night time toilet trips while you're camping. The flashlight also has 3 settings of brightness and the cap has a noodle tie so that you can hang up the light with ease.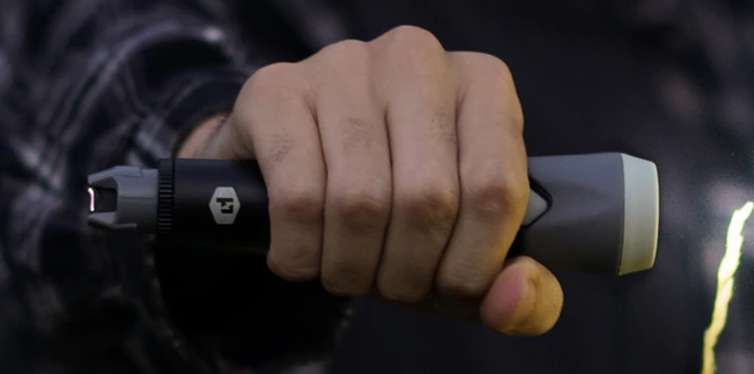 What Do You think?
We'd enjoy reading your opinions on the products listed above. Maybe you've tested out the VSSL outdoor utility tools and found they weren't as great as advertised or that they exceeded expectations. Whatever the case, let us know in the comments below to keep the conversation going.