Best Grappling Dummies In 2022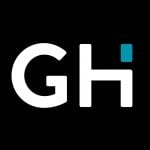 This product guide was written by GearHungry Staff
Last Updated
May 30, 2019
GearHungry Staff
GearHungry Staff posts are a compilation of work by various members of our editorial team. We update old articles regularly to provide you the most current information. You can learn more about our staff
here
.
GearHungry may earn a small commission from affiliate links in this article.
Learn more
Anyone that's taken up Brazilian Jiu Jitsu or Judo should make sure they put in enough time to practice the many positions used in grappling-type sports. And even if you get plenty of practice time for sprawling techniques or takedown manoeuvrers with a pal at the gym, it's still smart to have a grappling dummy to keep at home.
That said, as all of the best grappling dummy products are lifelike when stuffed, grapplers living with relatives shouldn't leave their filled fighter in a dark corner of the house. The main purpose for trying different positions in your grappling-based sport is to put the fear of God into your opponent – not your grandparents.
MMA maniacs that don't wish to look like a dummy next time they step into the ring would be wise to ensure the grappling dummy they choose will help them improve their performance. With this in mind, readers of our buying guide shouldn't be surprised to see the best names in manufacturers of this essential grappling gear.
But as there are numerous human mock-ups for MMA fighters or dummies for self-defence classes, it pays to take your time when making a selection. One thing that most informed grapplers do when trying to choose the best model is to consider the kinds of moves and positions they will be able to work on with their stuffed pal.
Once you've have made up your mind on the filled-up friend to purchase to help you achieve more success in the combat or self-defence sport you are involved in, it's time to mull over the range of key features. And as this guide gives such insight, it should be a matter of time before you take down one of the better dummies.
The Best Grappling Dummy
Celebrita Unfilled MMA Grappling Dummy
Although some people that have recently started to attend a martial arts class that emphasises on grappling will get away with practising some of the moves they learn on a friend, this approach isn't something we would recommend.
In order to avoid getting arrested for seriously hurting your pal with a particularly forceful submission choke, novice grapplers should grab hold of a grappling dummy. Newbies to grappling wrestling and other sports that incorporate the use of various grappling moves will need to take some time to research the different options in some of the best grappling dummy items available these days, and one of them is for sure Celebrita MMA Grappling Dummy.
Of course, experienced combat sportsmen and women looking to increase their ability to pull off successful floor-based manoeuvrers will see the obvious benefits of purchasing this decent adversary for gruesome grapplers. 
As this design is in a sitting position with hands out front, positions such as the classic triangle choke and armbar are ideal moves to work on. The variety of material that can be used to stuff this sturdy dummy also allow for a spot of personalisation. This is a great product to have as a part of your home gym equipment.
Key Features:
Very durable material
Filling capacity is up to 121 lb
Sitting position
Specification:
Brand

Celebrita MMA

Weight

6.6 Pounds
Can be stuffed with a range of materials including old clothing and sand
Grapplers can practice various manoeuvrers such as sprawling and turtle moves
This dummy is suitable for different types of sports namely Jiu Jitsu and MMA
Arms could do with being a bit longer
Ring To Cage MMA Training and Fitness 60 lbs. Filled Dummy
MMA fighters serious about mixing it up with the very best in the business should be able to make some headway if they choose wisely with equipment to train for this sport.
When taking into consideration the features seen in the best grappling dummy products, we should be keen to see the same aspects in dummies for MMA training such as MMA Training and Fitness Dummy from Ring to Cage.
And if you know a thing or two about which moves are most effective in this combat sport, selecting this bad boy should be easy to do. The fact this model comes already filled will allow busy fighters to get themselves ready for their next bout.
The well-positioned handle at the top of this tough cookie and the other reinforced and padded handles on the sides of this punching dummy provide MMA enthusiasts or keen grapplers with options in moves to work on including pushes and rolls.
Whether you're hoping to get to the top of your game in MMA or other martial arts sport or you're already in a respectable position, it will pay to invest in the best in training gear like this smart dummy purchase. Find more great products like this by checking out our guide to the best kickboxing gloves.
Key Features:
Polyester-coated vinyl
Filled to 60 lbs
Four padded and reinforced handles
Specification:
Brand

Ring to Cage

Weight

65 Pounds
Ready to get to work with this pre-filled dummy
Outstanding for many practice
Moves like pulls and thrusts
Superb for MMA fitness sessions and grappling practice
Only one colour available
Jandila Grappling Dummy For MMA And Jiu Jitsu
Just because this offering from the well-known Jandila is not as menacing looking as some other options in the best grappling dummy, it doesn't mean it would be wise to leave the thing lying around the house.
Apart from this punching and kicking bag being very lifelike, Grappling Dummy MMA Jiu Jitsu can easily be manipulated into a variety of positions for MMA and Jiu Jitsu. In fact, this big fella is great for all kinds of workouts including an array of submission holds and throws.
If you're serious about moving your way up through the ranks in the kind of wrestling you enjoy, buying a wrestling dummy like this should put you in a fantastic position in order to achieve this common goal among wrestlers.
So, whether you wish to get to grips with one of these dummies at your home or use it at the gym, you can't go too far wrong with this guy. Amateur wrestlers that have grabbed the attention of their kids can get one of these dummies suitable for juniors.
The clearly defined head-shot area is great for repetitious kicking to this part of the body or to practice punches or elbow strikes. Grapplers that need to work on their headlocks are also presented with the perfect opportunity with this dummy. Don't forget to also check our guide to the best punching bags.
Key Features:
Sturdy canvass
Various weight/size options
Extended arms for MMA/jiu jitsu
Users can ensure they have the right size dummy
Fantastic fighting companion for drilling workouts
Ace for mma, judo and other kinds of Martial arts
Combat Sports MMA And Wrestling Grappling Dummy
Whether you model yourself on Gina Carano or you aspire to be the next Matt Hughes, you should be able to get one step closer to your MMA ambitions with this mean-looking mannequin for grappling and striking – Combat Sports 70, 90, 120 & 140 lb. Grappling MMA/ Wrestling Submission.
Of course, ladies into MMA or other combat sports are advised to go for the lighter dummy being supplied by this leader in products for grappling practice. Apart from being able to kick or punch the hell out of one of these big guys without any repercussions, this model in mock-ups for fights is superb for getting down to some submission practising.
And with the use of military-grade vinyl in its construction, grappling enthusiasts and ferocious Muay Thai fighters should be able to partner up with this fella for a long time to come.
Obviously, as this dangerous-looking dummy in our best grappling dummy list is in a standing position, people that want to practice their kicking power can seize their moment with this material-filled monster.  Make sure you also check our guide to the best medicine balls.
Key Features:
Military-grade vinyl
Pre-filled to 70,90,120 and 140 lbs
Standing with arms stretched out
Specification:
Brand

Combat Sports

Model

DMY1 -P

Weight

25 Pounds
Comes already stuffed and in different weights and sizes
Great for practising kick drills and takedowns
All-purpose practice especially MMA and wrestling
Slightly tough for some practice
Ring To Cage Unfilled MMA Grappling Throwing Dummy
Most consumers that have purchased items from the highly-recommended Ring to Cage won't be surprised that this company's products have featured a number of times in our best grappling dummy choices.
Combat sports fanatics searching for an MMA dummy for a wide number of moves have certainly found something suitable. Just noting the options grapplers and MMA fighters have with this product will make it clear why Unfilled MMA Grappling Throwing Dummy is a no brainer.
The hard-wearing polyester-coated vinyl used to make this dummy for many kinds of martial arts adds to the various reasons why it would be wise to get hold of one of these guys.
Grapplers that need to improve on their submission techniques won't be left feeling short changed after splashing out on this beast. Indeed, although not having as many features as some dummies, this intelligent choice in dummies is still a wise move.
Reaching new heights in your chosen combat sport or self-defence practice is what many people who love these activities strive for. But although this item could help them do that, they still need to keep their chin up when going through difficult times.   
Key Features:
Sturdy polyester coated vinyl
30 lbs to 140 lbs fill capacity
Various practice positions
Specification:
Brand

Ring to Cage

Weight

12 Pounds
This dummy is available in different sizes allowing for various weights
Very easy to put in a wide-range of positions
MMA fighters and wrestlers can get their money's worth out of this
No pre-filled models on offer
Jayefo Beast 58 BJJ Brazilian JIU Jitsu Wrestling Dummy
When it comes to grappling dummies, you need two things – durability and an accurate shape. The Jayefo Beast Grappling Dummy provides both. It comes unfilled, so you need to find an appropriate filling agent (birdseed, old clothes, and poly fillers work well). Then, once you've stuffed the doll, you can set to work beating him up and practicing your triangle choke. This is the closest thing to having a full-time grappling partner and one of the best ways to improve your technique between training sessions. 
For durability, the dummy has been hand-stitched, which means every seam is strong and tight. Every grappling dummy has a lifespan – no matter how tough it is, eventually, it's going to get damaged under stress. 
This one will last longer than most though. It's available in three sizes aimed at everyone from children to large adults. Plus, it has a target on the face, so you can perfect your roundhouse kicks. In short, this is one of the best grappling dummies on the market. If you want to be the next Rickson Gracie, get yourself a Jayefo Beast Grappling Dummy. 
Key Features:
Available in three sizes (4', 5', 6')
Hand Stitched 
Comes unfilled 
Extended arms 
Targeted face 
Available in three colors 
Specification:
Brand

Jayefo

Model

Beast 58

Weight

1.85 Pounds
Extremely durable 
Lifelike shape 
Long arms for accurate grappling 
Competitively priced 
Grappling Dummy Buying Guide
How We Chose Our Selection Of Grappling Dummies
As all participants in martial arts or grappling wrestling will not need reminding about, it's extremely important to keep up practice sessions.
However, when choosing the best grappling dummies, we had to take a few things into consideration so that we could help readers of our guide as much as possible with the two main aspects of this process.
Reviews - Although there are many reviews that may not be as genuine as consumers would hope, there are lots of highly informative online reviews about grappling dummies that can be trusted.
Therefore, when putting together this useful buying guide for MMA fighters and gruesome grapplers, we made sure that reviews we read were ones that could be referred to as highly authoritative.
Quality - Ambitious Jiu Jitsu or MMA warriors that have to replace their latest purchase in grappling dummy as a result of poor quality aren't going to be impressed to say the least.
With this in mind, the options in grappling dummies we have included in our listing are ones that should stand the test of time. It goes without saying that good quality punching bags and grappling dummies should be made from really durable material.
Features To Look For In Grappling Dummies
Weight – When looking online for different brands for grappling dummies, many people who practice a martial art or related sport will think carefully about the weight of the item to get.
If we hope to truly replicate the sorts of opponents we could be up against, we'll need to choose wisely in how many pounds a filled dummy is or the capacity options that the consumer has.
Height – MMA battlers or Muay Thai maniacs that love nothing more than practicing a relentless stream of high kicks or knee manoeuvres will need to get a dummy that provides them with height adjustability.
Of course, junior fighters into combat sports involving grappling would be better off with a dummy that is realistic in terms of their most likely opponents.
Handles – One reason why the core bag type of grappling dummy is so popular among combat sportspeople is its versatility. As well as using the handles to perform a number of workouts such as cardio, they can be used to practice grappling moves.
As the early core bags have come a long way since their inception - the modern version used by MMA fighters for fitness, it was a matter of time before we saw ones with handles strategically placed on either side of the dummy and on top.
Filling – Martial arts enthusiasts that have bought a grappling dummy that needs to be filled may or may not enjoy this task. That said, even pre-filled grappling dummies are completely or partially emptied by their owners so they can use preferred stuffing.
Muay Thai fighters that wish to toughen up their latest investment in dummies for practice could choose to use much more sand in more areas of the dummy than some of the already-filled options.
Types Of Grappling Dummies
Core Bags - As already mentioned above, the main difference in the two kinds of grappling dummies are the shape they come in and whether or not they include handles on the top of the item and down the sides.
And even though most of the original core bags are designed mostly for fitness workout purposes only, modern-day bags used by MMA warriors are perfect for hitting and grappling practice too.
Humanoid Bags - We don't need to be an expert in sport training equipment to guess what form the humanoid grappling dummy comes in.
Apart from these guys being designed to imitate an opponent of the user – some to very frightening degrees, they are also made to give the fighter or wrestler a much more realistic position in terms of moves they will put on people they go up against.
Sources:
How Useful Is A Grappling Dummy, When You Don't Have A Live Training Partner Available? - Martial Arts
Will Grappling Dummy Drills Really Help Your BJJ? - Grapplearts
Sign Up Now
GET THE VERY BEST OF GEARHUNGRY STRAIGHT TO YOUR INBOX