Last updated:
25 Nov 2020
6 Best Grappling Dummies (Review) In 2021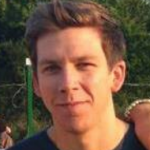 This product guide was written by Jordan Carter
Anyone that's taken up Brazilian Jiu Jitsu or Judo should make sure they put in enough time to practice the many positions used in grappling-type sports. And even if you get plenty of practice time for sprawling techniques or takedown manoeuvrers with a pal at the gym, it's still smart to have a grappling dummy to keep at home.
That said, as all of the best grappling dummy products are lifelike when stuffed, grapplers living with relatives shouldn't leave their filled fighter in a dark corner of the house. The main purpose for trying different positions in your grappling-based sport is to put the fear of God into your opponent – not your grandparents.
MMA maniacs that don't wish to look like a dummy next time they step into the ring would be wise to ensure the grappling dummy they choose will help them improve their performance. With this in mind, readers of our buying guide shouldn't be surprised to see the best names in manufacturers of this essential grappling gear.
But as there are numerous human mock-ups for MMA fighters or dummies for self-defence classes, it pays to take your time when making a selection. One thing that most informed grapplers do when trying to choose the best model is to consider the kinds of moves and positions they will be able to work on with their stuffed pal.
Once you've have made up your mind on the filled-up friend to purchase to help you achieve more success in the combat or self-defence sport you are involved in, it's time to mull over the range of key features. And as this guide gives such insight, it should be a matter of time before you take down one of the better dummies.
The Best Grappling Dummy
Grappling Dummy Buying Guide
How We Chose Our Selection Of Grappling Dummies
As all participants in martial arts or grappling wrestling will not need reminding about, it's extremely important to keep up practice sessions.
However, when choosing the best grappling dummies, we had to take a few things into consideration so that we could help readers of our guide as much as possible with the two main aspects of this process.
Reviews - Although there are many reviews that may not be as genuine as consumers would hope, there are lots of highly informative online reviews about grappling dummies that can be trusted.
Therefore, when putting together this useful buying guide for MMA fighters and gruesome grapplers, we made sure that reviews we read were ones that could be referred to as highly authoritative.
Quality - Ambitious Jiu Jitsu or MMA warriors that have to replace their latest purchase in grappling dummy as a result of poor quality aren't going to be impressed to say the least.
With this in mind, the options in grappling dummies we have included in our listing are ones that should stand the test of time. It goes without saying that good quality punching bags and grappling dummies should be made from really durable material.

Features To Look For In Grappling Dummies
Weight – When looking online for different brands for grappling dummies, many people who practice a martial art or related sport will think carefully about the weight of the item to get.
If we hope to truly replicate the sorts of opponents we could be up against, we'll need to choose wisely in how many pounds a filled dummy is or the capacity options that the consumer has.
Height – MMA battlers or Muay Thai maniacs that love nothing more than practicing a relentless stream of high kicks or knee manoeuvres will need to get a dummy that provides them with height adjustability.
Of course, junior fighters into combat sports involving grappling would be better off with a dummy that is realistic in terms of their most likely opponents.

Handles – One reason why the core bag type of grappling dummy is so popular among combat sportspeople is its versatility. As well as using the handles to perform a number of workouts such as cardio, they can be used to practice grappling moves.
As the early core bags have come a long way since their inception - the modern version used by MMA fighters for fitness, it was a matter of time before we saw ones with handles strategically placed on either side of the dummy and on top.
Filling – Martial arts enthusiasts that have bought a grappling dummy that needs to be filled may or may not enjoy this task. That said, even pre-filled grappling dummies are completely or partially emptied by their owners so they can use preferred stuffing.
Muay Thai fighters that wish to toughen up their latest investment in dummies for practice could choose to use much more sand in more areas of the dummy than some of the already-filled options.

Types Of Grappling Dummies
Core Bags - As already mentioned above, the main difference in the two kinds of grappling dummies are the shape they come in and whether or not they include handles on the top of the item and down the sides.
And even though most of the original core bags are designed mostly for fitness workout purposes only, modern-day bags used by MMA warriors are perfect for hitting and grappling practice too.
Humanoid Bags - We don't need to be an expert in sport training equipment to guess what form the humanoid grappling dummy comes in.
Apart from these guys being designed to imitate an opponent of the user – some to very frightening degrees, they are also made to give the fighter or wrestler a much more realistic position in terms of moves they will put on people they go up against.
Sources:
How Useful Is A Grappling Dummy, When You Don't Have A Live Training Partner Available? - Martial Arts
Will Grappling Dummy Drills Really Help Your BJJ? - Grapplearts
The best!
Gear, gadgets & stuff for men
Straight to your inbox