Best MTB Jerseys In 2022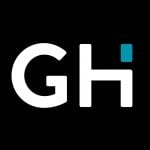 This product guide was written by GearHungry Staff
Last Updated
February 17, 2020
GearHungry Staff
GearHungry Staff posts are a compilation of work by various members of our editorial team. We update old articles regularly to provide you the most current information. You can learn more about our staff
here
.
GearHungry may earn a small commission from affiliate links in this article.
Learn more
Just like the best mountain bike helmets, the best MTB jersey is an essential piece of mountain bike clothing that any of our readers hoping to get their adrenaline pumping at the tail end of summer into fall, and onto winter need to add to their arsenal. It's one of those gifts for mountain bikers that adds an extra layer of style, functionality, and protection to their ride, and helps them race around tracks looking just like the pros they've always admired.
What makes a great MTB jersey, though? It's more than just looking cool, and a great mountain bike jersey needs to be streamlined, comfortable, and quick drying to prevent distractions when you really, really need to make that next jump. Luckily, we've cycled through a host of excellent jerseys and settled on a selection of awesome products that will only enhance your next ride, regardless of how muddy it is when you arrive at the base.
The Best MTB Jersey
sponeed Short Sleeve MTB Jersey
Our first pick in our search for the best MTB jersey is the sponeed Short Sleeve Cycling Top which boasts breathability, quick-drying, and a comfortable, lightweight design to ensure you're getting one of the best options around.
The full length zipper helps prevent overheating, while the short sleeves are great for summer rides on your mountain bike, but maybe not ideal for colder adventures. Still, it comes with an elastic hem to keep the warmth in should you ignore our advice. Available in 6 colors and 6 sizes, there's enough variety to appeal to riders of all levels and preferences, and the multiple pockets are an essential addition that guarantee you keep your extra gear safe and secure when battling against the trickier twists and turns the mountain slopes bring.
Key Features:
Full length zipper
Pockets
Breathable polyester
Quick-drying
Lightweight and soft
Elastic hem
6 colors
6 sizes
Specification:
Brand

sponeed

Model

QXFM8SS002A1XL1-A

Weight

4.2 Ounces
ARSUXEO Short Sleeves MTB Jersey
Our next pick is the ARSUXEO Short Sleeves Mountain Bike Jersey which is a super streamlined option for minimizing (and likely eliminating) wind resistance to get you back down the mountain as quickly as you can manage safely.
Constructed of 100% polyester, this jersey is lightweight and moisture-wicking for all-day comfort regardless of how testing everything gets. There are also 3 pockets within easy reach plus an additional extra-large pocket placed on the back of the jersey for further storage. You'll also feel safer with a reflective logo on the back for reliable visibility in the dark, especially if you go off on an adventure all by yourself. Take your pick from 7 colors to suit you and your group, and with 5 sizes you'll find the right one for you. For more amazing gear for cyclists, check out our selection of the best cycling gloves and pick your favorite pair.
Key Features:
Moisture wicking
100% polyester
Three pockets
Longer back hem
Reflective logo
Additional large back pocket for storage
7 colors
5 sizes
Specification:
Brand

ARSUXEO

Model

ZY845US

Weight

7.8 Ounces
Troy Lee Designs MTB Jersey
For mountain bikers wanting to look the best they ever have as they hurtle down the screaming for their life, the Troy Lee Designs Sprint Jersey is the best jersey to do that in. It boasts a massive 12 colors to choose from so you'll hopefully not have any awkward outfit matches, while the 5 sizes range from Small to XX-Large suitable for all ages.
It's 100% polyester to ensure a lightweight feel, while the regular fit makes it more of a true mountain biking jersey but still fits well without being too baggy. The dropped tail provides excellent coverage, and the strategic vents allow for comfort and breathability. For better mobility and control, there are also stretch panels, which combine with the different fit for an all-around excellent experience for whatever downhill adventure you choose.
Key Features:
100% polyester
Dropped tail
Regular fit
Soft and comfortable
Strategic vents
Stretch panels
12 colors
5 sizes
Specification:
Brand

Troy Lee Designs

Model

323003314

Weight

8.8 Ounces
Part of why we love the XGC Cycling Jersey is that you can choose whether you want a short or long sleeve style to suit whatever situation you're in. Along with this, it's made from 100% polyester and boasts a lightweight, durable design to last many rides all year round.
The collar zipper runs down to the chest to offer better breathability on a hot and humid day, and the 3 large pockets allows for easy access and storage when on the ride to save you carrying a bulky cycling backpack. It's quick-drying and breathable, being neither too tight nor too loose for optimal comfort, and the high visibility design ensures safety during dark rides home. You can choose from 10 colors across 7 sizes and enjoy excellent performance each time.
Key Features:
Long or short sleeve
100% polyester
Lightweight and durable
Collar zipper
3 big pockets
High visibility design
10 colors
7 sizes
Wisdom Leaves Mountain Bike Jersey
With moisture-wicking, quick-drying, and anti-bacterial properties, the Wisdom Leaves Mountain Bike Jersey is one of the best mid-range options available for the more experienced mountain biker looking for an upgrade.
It provides optimal comfort and a wide range of flexibility for greater control and better confidence when the more demanding turns in the track come along. There are also long sleeves that offer better elbow protection (although you should be wearing pads), and these sleeves also protect you from the sun. Riders can choose from 14 colors of varying designs, and the shirts come with a pick of 7 sizes ranging from X-Small to 3X-Large. Be sure to combine it with some of the best bike shorts from our list.
Key Features:
100% polyester
Moisture wicking
Quick drying
Anti-bacterial
Maximum flexibility
Long sleeve design
14 colors
7 sizes
Specification:
Brand

Wisdom Leaves

Model

B0761ZQ331

Weight

10.6 Ounces
Bpbtti Mountain Bike Shirt
No, we're not entirely sure how to pronounce it either but the Bpbtti Mountain Bike Shirt shouldn't be judged on what it says and instead consider carefully what it can do for you.
It's available in either 3/4 or full-length sleeves and boasts a loose fitting design perfect for allowing air to circulate as you reach fantastic new (and not at all terrifying) speeds. Breathability is enhanced through mesh underarm vents that target problem areas for perspiration and ensure a comfortable ride whether you're training or going hard. The reflective elements ensure safety and it's suitable for more than just mountain biking, so even if you don't enjoy the downhill thrill, you might still find something for you. For more quality clothes for active men, check out our guide to the best running shirts.
Key Features:
3/4 and long sleeve
Loose fitting
Easy mobility
Mesh underarm panels
Reflective elements
Versatile applications
5 colors
5 sizes
Specification:
Brand

Bpbtti

Model

B01LQ4GNJ0
The Dooy Cycling Bike Jersey is another low-cost option for the budget-minded rider and would be a great choice if you're looking for an easy, cheap summer option. It's available in both short and long sleeve designs and offers 6 colors to choose from with 5 sizes to appeal to most riders.
The quick drying design ensures comfort and prevents the material clinging to your body during wet rides, and its form-fitting design eliminates wind resistance for smooth, easy-riding and to minimize resistance. It also offers a 3+1 pocket style for maximized storage options which are easily accessible should you need them, and the high visibility ensures safety even in the dead of night. Our guide to the best mountain bike helmets features more must-have pieces of gear for your mountain rides, so check them out.
Key Features:
Short sleeve and long sleeve
Quick drying
3+1 pocket design
Reduced wind resistance
Non-slip design
High visibility
6 colors
5 sizes
Specification:
Brand

Dooy

Model

B07VV9CRXZ

Weight

8 ounces
MTB Jersey Buying Guide & FAQ
How We Chose Our Selection Of MTB Jerseys
Picking our selections is never an easy task, but with our trusted criteria by our side, we narrowed down a potential list of hundreds to just the 10 options you see above.
Brand - The brand is the first reference point when looking at a product and it helps you get an idea of quality, especially in over-saturated markets. We search for a range of brands to stop us showing any bias, but these brands are still guaranteed quality.
Price - MTB jerseys come in a range of prices suitable for all budgets and levels. Less experienced bikers may want to just dip their toe in and go cheap, whereas experienced riders understand what they want and will pay whatever it costs.
Reviews - Reviews are the perfect tool for understanding the pros and cons of any product, especially when we don't have the time to test them as much as we'd like. Through these reviews, we're able to understand comfort, breathability, and effectiveness to easily determine which products we want to select.
Features To Look For In MTB Jerseys
Before you settle on which is the best MTB jersey for you, check out these essential key features to consider to ensure you understand exactly what you need.
Material - A lightweight and quick drying material is essential because of the intensity of your ride where you're likely to sweat, so identify moisture wicking material to keep you dry and comfortable. You also must consider the elasticity of the jersey, and polyester is arguably the best option for this, which most jerseys are made from.
Breathability - A breathable jersey prevents you overheating and ensures you can focus on the mountain track ahead. This breathability is made possible through several factors including the material but also mesh and ventilation panels to better circulate air and keep you cool during your ride.
Style - We don't mean style style, but instead the design of the jersey. Consider zippers and whether they are chest or full-length, think about the sleeve length and your environment, and what about the number of pockets for storing essentials you may need on the track. There are also things like color and fit to think about, too.
Comfort - A seamless jersey prevents chafing, and a dropped tail offers better coverage over the lower back, while the material (again) determines how comfortable wearing the jersey will be. It's also important not to purchase a shirt that's too tight, as you need as much natural mobility as possible for easier maneuvering on the track.
Types Of MTB Jerseys
Depending on the weather, your location, and the style you prefer you can choose between either long sleeve or short sleeve MTB jerseys.
Long Sleeve - Long sleeve jerseys are better for cold or wet weather but can get too hot during the summer or during more intensive activities regardless of how breathable and lightweight the material is. If you're going high on mountains, they are better than short sleeves as they add an extra level of warmth without included an extra layer which you may need to remove the further down you get. Long sleeves also offer better sun protection despite the added heat they may bring.
Short Sleeve - Short sleeve jerseys are ideal for summer riding and keep you cool in warm environments for better comfort. Despite this, they do not offer the same elbow protection that long sleeves do, and if you get cold, you'll need to add a second layer to prevent shivering. With long sleeves, at least you can roll the sleeves up should you get too toasty.
Somewhere between long sleeve and short sleeve MTB jerseys is the 3/4 length sleeves, but these aren't too common, and most cyclists prefer one extreme or the other as opposed to sitting on the fence. Of course, it's all up to you which style you choose.

MTB Jersey FAQ
Q: What is an MTB Jersey?
A: An MTB jersey is a cycling jersey purposed for mountain biking. Unlike the shirts you used to wear when cycling around the neighborhood with your buddies as a kid, an MTB jersey cannot just be any kind of shirt. For the best results and optimal comfort, these jerseys should be lightweight and breathable, preferably with mesh and ventilation panels, and manufactured of moisture wicking and quick drying materials such as polyester.
The form fitting design also ensures the rider is more streamlined to lower wind resistance and prevent the material catching on protruding branches or rocks which could cause an injury.
While they are not essential for casual mountain bikers who head out every other month within the same area, serious riders need these shirts to maximize their riding potential and ensure high performance. Many of these shirts are suitable for other cycling disciplines, too, meaning they are a versatile wearing option for when you just want to take a quick cycle around the block on a quiet Sunday morning.
Sign Up Now
GET THE VERY BEST OF GEARHUNGRY STRAIGHT TO YOUR INBOX