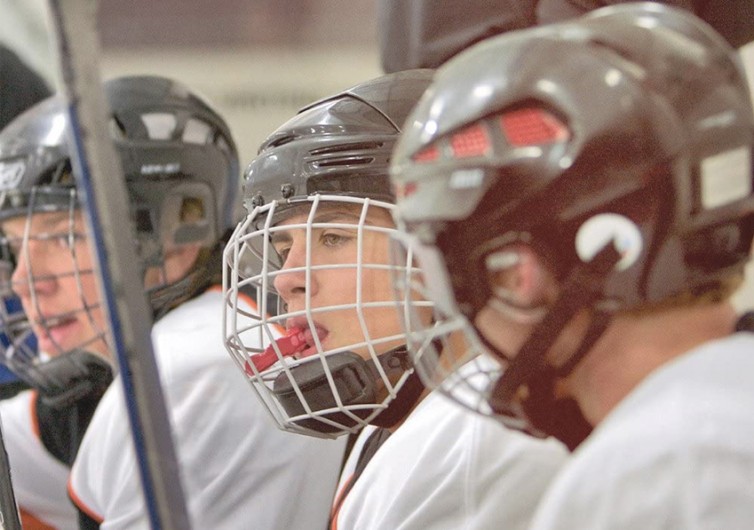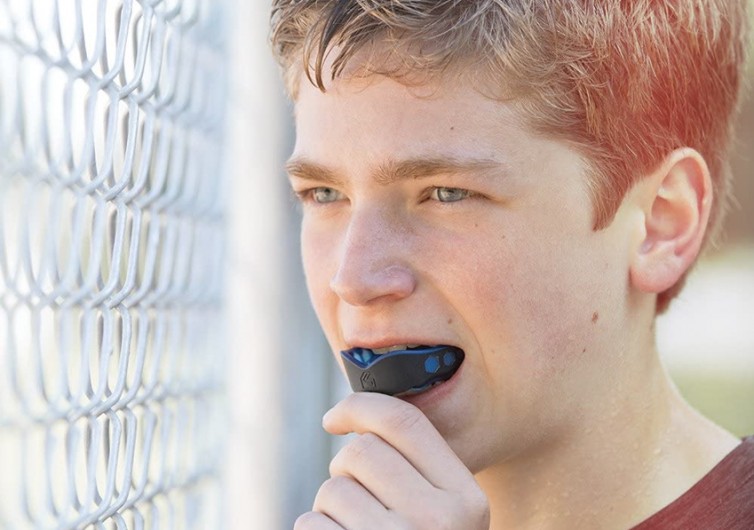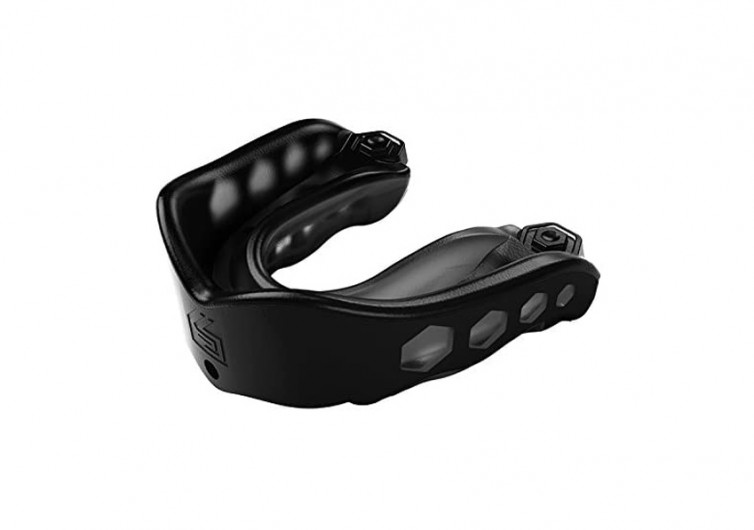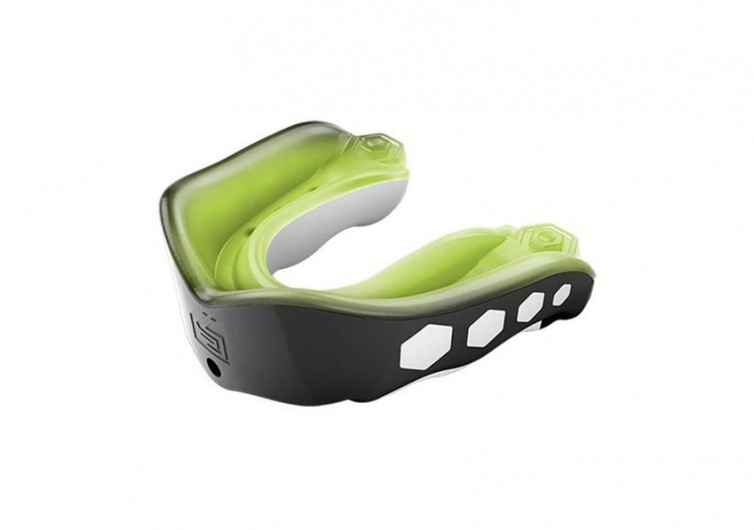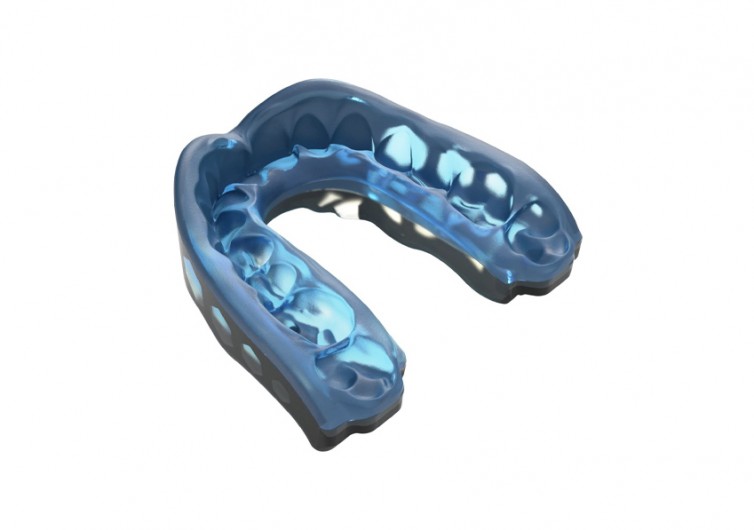 GearHungry may earn a small commission from affiliate links in this article.
Learn more
Shock Doctor Gel Max Mouthguard: Heavy-Duty Protection
For any contact sport, a good mouthguard is essential. This isn't just because they are required by just about every sport in which getting your head whacked has a high probability, but also because it keeps your teeth in your face where they belong. They also keep your teeth from punching through your lip when you take a forehead to the mouth (I've seen it, it's not pretty) or from biting off a chunk of your tongue if you take an uppercut (haven't seen it, thank god).
At its simplest, a mouthguard is a moldable piece of EVA polymer in the shape of a horseshoe that you heat and bite down on to mold it to your teeth. They're incredibly soft, which makes them easy to mold and generally comfortable, but that softness comes at a cost. If you take a huge shot to the jaw, that soft polymer will provide some protection by acting as a cushion between your teeth, but there will be minimal shock dispersion. Over time, this wears down the mouthguard and reduces its effectiveness. I've bitten through many mouthguards taking (or delivering) a big shot to the dome, and once you've bitten through a mouthguard, it's as effective as not wearing one at all.
The Shock Doctor Gel Max Mouthguard
That is where Shock Doctor's Gel Max Mouthguard comes in. It combines that softer polymer gel with a firmer exterior frame that bolsters the mouthguard's durability as well as its ability to disperse the force of an impact. The main section of the mouthguard is made of this soft material, which allows it to mold to your upper and lower teeth. It is bolstered by the exterior frame, made of a harder rubber, and wraps around the front of the mouthguard and between the upper and lower molars.
Shock Doctor uses this dual-layer approach to protect the teeth not only from each other but from outside forces as well, like a well-timed kick in the chops.
Molding the Mouthguard
Molding the Shock Doctor Gel Max for a proper fit is the basic boil and bite setup. Let it sit in boiling water for 20-30 seconds, pull it out, let it cool for a second, then put it in your mouth and bite down on it for about a minute or so to mold it to your teeth. Pretty simple, right?
Wrong.
After softening and molding the Gel Max, I let it cool for a few hours. It fit perfectly when initially molded, but after cooling, I'd found that it had shrunk and no longer fit my mouth. And let me tell you, biting down on a mouthguard that doesn't fit your teeth is not pleasant. Felt like my teeth were getting pulled in about five different directions.
Back into the boiling water, it went. This time, when I bit down, I kept it in my mouth long enough for it to cool a bit more, and thankfully it retained its shape.
Testing and Review of the Shock Doctor Gel Max Mouthguard
The soft gel upper was actually much firmer than in other mouthguards I've tested, which left little room for doubt about its protective capabilities. Plus, I'd just wrapped up some brutal boxing gear tests, and I didn't really want to take any more punches.
I evaluated how stable the fit was and how easy it was to breathe during training. After a week of heavy bag workouts combined with high-intensity interval training and a few stints on a treadmill with the Shock Doctor Max Gel in, I'm happy to say that it worked well. When I gasped for air during interval breaks, it stayed in place, and breathing through clenched teeth was a snap during bag work.
Conclusion and Availability
The snafu with the initial fitting aside, the Shock Doctor Gel Max was one of the toughest mouthguards I've tried. Not only did the external frame add support, but the upper gel was also firmer than any other mouthguard I've tried. If you're looking for maximum protection for various contact sports, this is a great option.
The Shock Doctor Gel Max (MSRP $13) comes in 13 different colors and is available in both youth and adult sizes. You can also choose one of Shock Doctor's flavored options: Bubblegum, Fruit Punch, Blue Raspberry, or Lemon/Lime.