Last updated:
25 Dec 2020
12 Best Men's Pajama Pants (Review) In 2021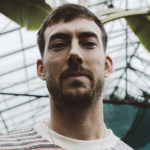 This product guide was written by Jacob Messer
Published
February 7, 2020
Rugged old shorts and faded college shirts belong in another section of your closet, maybe the keepsakes section. For the stylish, modern man, you want a good pair of mature pajamas that would coax even the widest eyes to sleep. Pajamas aren't just the most suitable choice for night-time as many imagine, you should ordinarily wear what makes you comfortable. However, as far as comfort goes, pajamas are known to be one of the most comfortable suits for sleeping. They are also the best two-piece you want to put on when working on those late-night projects; just be warned, they are extra cozy and comfortable and with so many options to work with; short-sleeved or long-sleeved, shorts or full-length pants, it all comes down to preference. Won't you rather choose from a list of highly comfortable, durable and fashion-forward pieces than the regular 'basic choices? Yeah, we thought so. Here are some of the coziest, comfortable and stylish pajama pants for men.
The Best Men's Pajama Pants
Men's Pajama Pants Buying Guide
There's a lot of factors that drive people when picking out the most suitable pajamas, most factors ride on the wings of comfort, durability, style, and a good fit. You may wonder what the fuss is all about, well, good night-wear will only enhance a good night's rest. So picking out a suitable one is quite an important task; the body deserves quality and comfortable wear that would pamper it to sleep. Picking out the perfect set of pajamas may seemingly come easy to many, but when we think about it, it's always better to make a more informed choice. If you are having even the slightest doubts, why not take a minute and go through the buying guide, get a little insight on some important features standard pajamas should have.
Features To Look For In Men's Pajama Pants
Material - The material amongst other things is highly important, this is the fabric that would have direct contact with the skin. Depending on the season or current weather, body temperature or just preference, it would matter what type of material is used to make the pajamas. Picking out a heavy material in the summer may prove to be too warm and vice versa. To really figure out which material works best for you, check the product description and ensure it's suitable for your skin type and the current weather. Cotton is durable but is also popularly known for the breathable comfort it provides.
However, it may not be the warmest option compared to fleece material. Wool-based flannel is an equally warm choice that still provides comfort on the skin and a breathable form. However, wool-based materials would readily wrinkle and even shrink a little after being washed. Polyester is equally comfortable and durable, in addition it comes out practically unscathed from the machine. Figure out what material works better for you per time, that's the best way to enjoy the various materials through the course of the year
Maintenance - Let's be honest, it's a lot easier to wash out items that are machine washable than those ones that have to be hand-washed. And while some may still prefer hand-washing items,  it's safe to say the vast majority don't. If you don't fancy tedious wash times, it's best to check out the specifications on the pajamas set. That would show the necessary washing and maintenance guidelines for the specific pajamas.  Some need to be hand-washed, others need regular ironing or dry cleaning. Get pajamas that won't stress you out, and would be actual regular wear not just something that would sit at the bottom of your laundry basket.
Restrictions - Another important factor to consider are the restrictions on the pajama pants, most times you may not see such information on the product description. Check through the question/answer section or the product reviews to have an idea of how restrictive the pants are. When you check this, then determine if it's something that can be managed or a total no-no.
This is especially important for individuals who have certain conditions that make it hard to put on or take off clothing. Ensure the pajamas have enough allowance, elasticity or an opening that would make it easier to put on. This is also true for people who regularly go to the bathroom at night, an easy-to-open fly or accessible drawstring at the waist would be a better option.
Comfort - When it comes to night-wear, there's something all of them are ultimately expected to have, which is a comfort. It's one of the most important features a good set of pajamas or pants should have. Pajamas could be warm, fitting, free-fitting and stylish but if they aren't comfortable, they just don't cut it. However, the tricky part is that what's comfortable for one may not exactly be comfortable for the other. So what should give you a tip on the comfort the pajamas provide is the general design, materials used, the fit it provides and a couple of other personal preferences like the length. While some prefer pajamas with heavier material, others want a light and breathable one. On the other hand, some prefer a more snug fitting pajama set, while others would prefer a more loose fit.
The best!
Gear, gadgets & stuff for men
Straight to your inbox