Best Megaphones In 2022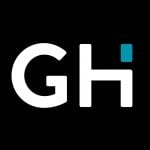 This product guide was written by GearHungry Staff
Last Updated
June 26, 2019
GearHungry Staff
GearHungry Staff posts are a compilation of work by various members of our editorial team. We update old articles regularly to provide you the most current information. You can learn more about our staff
here
.
GearHungry may earn a small commission from affiliate links in this article.
Learn more
Imagine coordinating a performance, trying to control an unruly crowd or begging a rally crowd not to overstep their borders; the entire process can put a terrible strain on your nerves and vocals. In most cases, most people won't hear you clearly, even if you have the loudest voice. Luckily, this can all be done very swiftly with the help of a megaphone. These are devices built to amplify the volume of your voice such that it travels extensive distances in an audible and clear form. We have chosen ten of the best megaphones for this article.
The Best Megaphone
Croove Megaphone Bullhorn With Siren
Our second product under review is another amazing megaphone on the market. It is adjudged the best megaphone for sale today from several customer review sites. It is a great product that guarantees that your voice will be as powerful once you speak through it. Meet the Croove Megaphone Bullhorn, a lightweight and sturdy unit built by experts for use in every situation. This megaphone features a 30-watt power frame which delivers sound at a range of up to 800 yards. This means that no matter the type of crow you encounter, or how numerous your performers are, you can reach every one of them clearly without any issue. Its structure makes it easy to tote around, and since it is lightweight with an additional carrying strap features, you can walk around with it easily without any feeling of discomfort.
The Croove Megaphone is extremely user-friendly thanks to its easy to understand control panel. For all operations, it works with 4 D batteries that can last you a very long time, depending on how often your megaphone will be used. Another reason we recommend this megaphone is because it can be utilized by a wide range of people, some of which include law enforcers, event organizers, rescue teams, and even the fire department. Its multifunction keeps the Croove bullhorn always in demand by a wide range of groups and individuals.
Key Features:
Compact bullhorn produces 30 watts of sound
6-inch wide with potential to cover 800 yards
Easy to use operating on 4 D batteries
Built-in sounds including a siren and song
Lightweight and easy to carry with a portable strap
Specification:
Brand

Croove

Model

733

Weight

1.2 Pound
Pyle Megaphone Speaker PA Bullhorn
This versatile, portable megaphone is excellent for a vast range of uses, from coordinating your school's cheerleaders to directing films and has even been used by both indoor and outdoor fire officers in the line of duty. The voice amplifier mode can produce 20 Watts of sound that carries your voice over 400 yards to ensure everyone who needs to hear you can. Pyle Megaphone Speaker PA Bullhorn also features an intelligent emergency siren alert mode that immediately alerts everyone in the vicinity to an emergency and several other audio alerts with a bullhorn that's equal to the power produced by significantly bigger and more costly versions on the market. The megaphone has been designed to be truly portable, with an amazingly lightweight and compact design that packs a lot of punch in a small package. It even incorporates a conveying strap so you can carry it around without thinking about it. The impressive sound quality and volume are powered by four C-type batteries that are easily changed and provide plenty of life. What's more, the volume produced can be easily adjusted through the megaphone speaker, so you can get precisely the right amount of volume for whatever the occasion calls for.
Key Features:
Voice amplifier mode produces 20-watts of sound and carries your voice over 400 yards
Siren alert mode amplifies an emergency tone
Various pre-set sounds available
Adjustable volume control
Lightweight (1.44lbs) with a conveying strap for convenient portability
Specification:
Brand

Pyle

Model

PMP20

Weight

1.3 Pounds
ThunderPower Extra Loud Heavy Duty Megaphone
This extra-loud option from ThunderPower is guaranteed to grab attention. It emits 45 watts of power and has an effective range of 1200 feet. It features a siren sound as well as volume control and is conveniently battery operated, taking 8 C batteries. We think that you will appreciate the loud sound alongside the portable and lightweight design, all of which combine to make this our Best Extra Loud Option.
Overall the ThunderPower 1200 is a heavy-duty and loud megaphone that has been designed to amplify your voice no matter what the location or environment. It comes with 45 watts of power, which means you can be clearly heard at a distance. It also incorporates a built-in siren alert, ideal for when you really need to grab attention, fast! It's covertly operated using 8 C batteries, but besides that, it can also be plugged into a cigarette plug power supply, so there's no need to worry if you do run out of batteries.
Design-wise, it features a minimalist and streamlined design and is made from robust and sturdy materials. We're highly recommending this megaphone as one of the best around, especially when it comes to controlling large crowds in busy environments. The ability to fully control the volume also adds to its beneficial features. Measuring 18" length by 12" diameter, the ThunderPower 1200 Megaphone is tested and certified to USA standards.
Key Features:
Extra loud megaphone emits 45 watts of thundering power
Features a built-in siren
Conveniently battery-operated utilizing 8 C batteries
Fitted with adjustable volume control
Auxiliary jack to plug into an MP3 player or microphone
Specification:
Brand

ThunderPower

Model

THUN1200

Weight

6.9 Pounds
Sugar home Portable Megaphone Bullhorn
If you love any of the megaphones mentioned earlier, hold your voice for the Sugar Home Megaphone; it will leave you speechless! This megaphone bullhorn is the epitome of excellence in the world of megaphones. It carries your voice across vast distances with the confidence you exude, only louder and with more clarity. This megaphone, like those mentioned previously, is designed to be as lightweight as possible, making it extremely portable for all announcers who are always on the move. It offers 20 watt of power, which results in a fantastic sound range of approx. ¼. This, together with its extra loud siren, allows every user to give announcements anywhere and at any time., from barbecue parties to sporting events and even birthday parties.
The Sugar Home megaphone bullhorn is merely spectacular in its operations. It offers you two operational modes; the Alarm Mode and the Voice Mode, which you can switch between with ease. The siren for the megaphone is already built-in thus at any point in time you can grab the attention of your crowd without a fuss. Another feature of the Sugar home megaphone is its variable volume control system, which allows the user to increase or decrease the volume if it becomes too loud for guests. The volume versatility means that your megaphone for sale is well suited for use both indoors and outdoors. Buy the Sugar home megaphone with confidence and experience clear cut sound at every distance.
Key Features:
A powerful megaphone bullhorn speaker emits up to 20 Watts of power with approximately a ¼ range
Features Voice Mode and Siren Mode with an in-built siren alarm sound
Includes a variable volume control slider for indoor and outdoor use
Ergonomic handle features a handy wrist strap and can be folded against the megaphone for convenient storage
Uses four C batteries (not included)
Specification:
Brand

Sugar home

Weight

15.8 Ounces
Pyle Megaphone Speaker Lightweight Bullhorn
Command in style with the Pyle Pro Megaphone. In the market today, this is the most significant device available, and it is also the most purchased, making it our best megaphone for sale for this article. The Pyle Megaphone is lightweight made for smooth movement from one part of the rally to the other. It has a sound range of up to 800 feet, which enlists it as a professional megaphone. Besides its audio range, this megaphone works with a powerful 30-watt sound system, and this in conjunction with its structure makes up this fantastic unit we all love.
The Pyle megaphone comes with a conveying strap for secure handling while in use. It also operates with help from four D batteries and a handheld mic where you need not shout for attention. This megaphone is common among cheerleading squads, police academies, sporting activities, and firefighting schools. It is used indoors and outdoors, and such versatility is what makes it the most enjoyable megaphone to use. To capture a lot of people's attention at the same time, you can make use of the built-in siren to be heard loud and clear from all angles. The ergonomics of this megaphone makes it easy to handle and use at all times, and the use of marine-grade waterproof materials allows resistance to water and moisture. The Pyle Megaphone is available in a wide range of colors that will increase your visibility while you speak and also make your presence felt more. You may also like some of the best condenser microphones from our list, so be sure to check them out.
Key Features:
Built-in siren
Adjustable volume control
800 yard range
Powerful 30-watt sound
Specification:
Brand

Pyle

Model

PMP30

Weight

8 Ounces
Pyle Megaphone 50-Watt Siren Bullhorn
We have another product from the Pyle family, making its way onto our list of best amplifiers. This is an outstanding bullhorn device that is put together with care and precision to offer crisp, clear sound from a mile away, if not more. Welcome the Pyle Megaphone Speaker, the best among the rest in the market today. This device is highly professional in its operations as it delivers sound up to 1200 feet away from the user. Not only does it amplify your voice, but it also offers your message a clarity that is second to none. It features a 50-watt power supply which helps it cover such an extensive distance without any issues. The Pyle megaphone speaker is ergonomically designed as a lightweight unit for easy carrying to and fro. It has a fantastic grip which is supported by the inclusive conveying strap for secure handling. Other features include its handheld mic and the use 8 C batteries for all its operations.
The Pyle megaphone for sale is well suited for use in many scenarios. The police can use it, cheerleaders, sports coached, firefighters, and many others who require their message to be carried across a vast number of people. Another feature the Pyle megaphone has is its siren alarm mode, which is adjustable to allow for easy control whenever it is required. The siren is loud enough for you to be heard loud and clear whether in emergency response situations or on the athletic field. Our guide to the best camera microphone features more high-quality products like this.
Key Features:
Bullhorn speaker
Lightweight strap
Rechargeable battery
Professional outdoor voice
Specification:
Brand

Pyle

Model

PMP57LIA

Weight

0.16 Ounces
Megaphone – ThunderPower 1200
We all know how thunder can get, thus having a megaphone with a name such as ThunderPower gives an idea of how loud this device can go. The ThunderPower 1200 is designed to rattle your windows and clear the streets with its sound output. This is a sound device with a difference. It features a substantial duty body which is well suited for crowd and military control applications. The best part about this unit is its versatility in use. Once you have the ThunderPower in your care, you can relay messages in a wide variety of ways that don't involve your voice. The megaphone features an auxiliary jack which allows users to plug in an external audio source such as an MP3 or CD player, and blast the roof of your home during your birthday parties. You can also use this device without batteries while in your car, thanks to its cigarettes plug power supply.
We love this ThunderPower unit as its one of the best megaphones on the market. It is tested and certified in the US; thus, you're assured of quality with every purchase. 
Key Features:
Siren
Volume control
Dimensions: 18″ length x 12″ diameter bell
Uses 8 C batteries
Specification:
Brand

ThunderPower

Model

THUN1200

Weight

6.9 Pounds
Pyle Megaphone PA Bullhorn Speaker
The Pyle brand introduces its Pyle Megaphone PA Bullhorn Speaker, an amazing unit that is usable by everyone. This device is constructed as heavy duty and highly durable unit with a voice range that reaches up to 12000 feet. This is made possible by the megaphones 50-watt sound system and its ten-second recording function. Like many other Pyle models, it Is light in weight and easy to transport thanks to a conveying strap included in the design. It also works with D batteries and a handheld mic through which the user speaks.
The Pyle best megaphone PA speaker is ideal for both outdoor and indoor activities, and it is recommended by coaches, officers, and schools for every type of announcements. Amplify your voice and catch everyone's attention with such an impressively design speaker device.
Key Features:
Inbuilt siren
50 watts of rechargeable battery
10 seconds record function
For cheerleading or safety drills
Specification:
Brand

Pyle

Model

PMP59IR

Weight

4.1 Pounds
Champion Sports Megaphone
Become an announcement guru with help from the Champion Sports megaphone, your sound coach. With 6 A batteries, this device will work wonders for you and your announcements by extending your voice a whopping 800 yards. It is suitable for indoor and outdoor usage and comes with a built-in siren for emergency responses and situations. It features a wrist strap which helps keep the best megaphone handy and a handle grip for secure handling. The Champion Sports Megaphone is an incredible device made for all your audio needs. 
Key Features:
Wattage range of 4W to 8W (400 to 800 yards)
Adjustable volume control
For indoor or outdoor use
Convenient wrist strap with handle grip
Specification:
Brand

Champion Sports

Model

MP4W

Weight

1.8 Pounds
The MyMealivos Megaphone comes our way as the final product installment in this article, which helps us end on an excellent note. For many years, we have struggled with announcements and the relay of vital information to many people within a space simultaneously. Now, with such a device as this, everything has become very easy. This is a megaphone for sale that allows being heard from all angles, thanks to its 50-watt power supply that allows your message to be carried a distance of up to 1200 yards. It is simply fantastic in its functioning and is easily identified as the best megaphone in the world today. We love this megaphone because of its light in weight and extremely ergonomic. It is also versatile in use such that you can make announcements both indoors and outdoors without any issues. 
Key Features:
50 watt power supply
Detachable microphone
Lightweight strap
3.5mm Aux Input
Specification:
Brand

MyMealivos

Weight

3.1 Pounds
Pyle Megaphone Speaker PA Bullhorn
Our Great Pick product recommendation is the Pyle Bullhorn Megaphone with speaker. Again, it's a highly portable choice and produces a powerful 50 watts of sound with an impressive, active range of 1200 feet. We love the fact that it comes with a detachable mic and is suitable for use indoors and outdoors too. We also think you'll appreciate it's multi-functional design and the fact that it's battery operated but can also be used with a 3.5 mm aux input. It's one of the best megaphones around for amplifying your voice and, again, comes with a comfortable carrying strap so that it's ultimately portable.
This Pyle megaphone also fatties a siren alarm, which can be used to amplify an emergency tone when required. It also has adjustable volume control so that you can quickly grab attention. It's fitted with a convenient coiled-cord microphone that's powered by 8 C batteries. Better still, it also features an additional 3.5 mm aux input, which allows you to connect and stream via external audio devices. It's super easy to use, featuring a simple on and off switch. It's also designed with your ergonomics in mind and features a pistol style grip with a lightweight chassis that won't cause user fatigue.
Another advantage of this Pyle megaphone is that you can hold the microphone up to your mouth and point it in any direction to easily project and amplify your voice both inside and out. This makes it particularly suitable for use in track and field events or roadside and emergency response situations. Again, this is another excellent choice being lightweight, portable, and easy to operate.
Key Features:
Adjustable volume bullhorn produces 50 watts of should
Potential to be heard up to 1200 feet away
Features detachable handheld mic
Built-in siren for extra attention
Works off 8 C batteries
Specification:
Brand

Pyle

Model

PMP53IN

Weight

2.2 Pounds
Megaphone Buying Guide & FAQ
How We Chose Our Selection Of Megaphones
Brand - The brands and companies we mention above are trusted names with prolonged years of expertise. These companies have provided high-quality megaphones that are excellent in performance and extremely durable.
Price - Money is a significant determinant in the types of products customers opt for, and this is the case for megaphones as well. To help readers and potential customers from struggling to make a purchase, we have listed some of the most affordable units you'll ever come across on the market.
Reviews - The customer feedback we discovered online guided this article much. We were provided with a lot of information which helped us select the best megaphones for your perusal.
Features To Look For In Megaphones
Cheerleaders, sports coaches, and police officers all need to use amplifiers for a broad range of information relay. There are several models, and this can make the selection process very complicated. To take the pressure off, we provide all the necessary factors to keep in mind while shopping for the perfect megaphone.
Range - With the varying kinds of amplifiers on the market today, it is straightforward to opt for a model which will not offer you the sound quality you require. Instead of choosing any random megaphone device, it is better to research into the range of the product, which is how far the sound will travel when used outdoors. The louder the megaphone, the farther the sound travels; thus, users are to choose depending on their desired output.
Microphone - There are different kinds of microphones used in the construction of megaphones; therefore, it is imperative that you're aware of all of them. The common types used are the onboard and the detachable microphones. Each model is; thus, the only thing you can do is to compare and choose the more powerful option which will offer you clear and crisp sound at all times.
Ease of Use - Every megaphone you consider purchasing must be user-friendly with its operation. If you won't feel comfortable using the amplifier, it is better no to make that purchase. One way to identify the user-friendliness of a model is to check its weight to find out if it can be handled comfortably. Also, look out for extra components such as a handle. Wrist strap or trigger system which operates smoothly.
Quality - The best megaphone you can purchase is one that is durable. In finding such a device, you must search for models made with high quality, and these are easily identified by the heavy-duty plastic used in their construction. Such megaphones are highly resistant to breakage and with their controls, handles, microphones, and other components, you're assured of receiving nothing but the highest quality of sound at all times.

Megaphone FAQ
Q: What is a megaphone?
A: A megaphone is a commonly used device designed to be held by hand for use. It helps in the amplifying of a person's voice over a long distance and is often made from waterproof material for extreme durability the megaphone is operated with batteries, though some models have cigarette charging plugs which allow them to work without any batteries. Megaphones are great for use in training sessions by sports coaches, by fire and police officers and many other groups or individuals.
Q: What is the difference between a bullhorn and a megaphone?
A: There are different kinds of sound devices that help you amplify your voice over an extensive distance, and some of them are the bullhorn, megaphone, blowhorn, and the loudhailer. All these devices differ in one from the other, be it in construction or sound production. They are also similar in many ways, from their portability to their features. The megaphone is a sound device that usually comes with a conveying strap which allows it to be handheld comfortably. The bullhorn, however, features a cone-shaped acoustic that works to amplify your voice over a vast distance.
Q: How many decibels is a megaphone?
A: The decibels produced by a megaphone varies from model to model and manufacturer to manufacturer. The rule of thumb for these devices is simple; the higher the decibels, the louder the sound. There are megaphones which offer a sound output of up to 100 decibels, and those that also offer 110 decibels. The model with 110 decibels will perform louder than the device which works with 100 decibels. Megaphones are known to double every 10 decibels of natural sound; thus, a natural tone of 50 will produce a 500 sound output.
Sign Up Now
GET THE VERY BEST OF GEARHUNGRY STRAIGHT TO YOUR INBOX