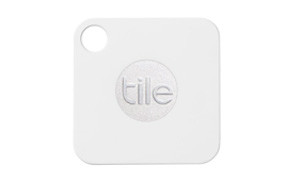 Tile-Mate Key Finder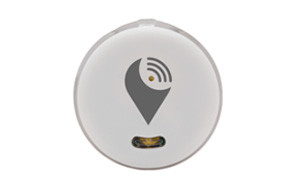 TrackR Pixel Bluetooth Key Finder Tracking Device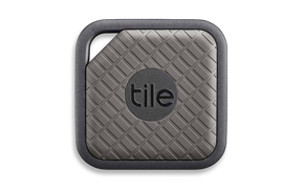 Tile Sport Key Finder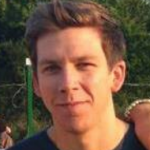 It's a common enough scenario, and you're most certainly not on your own if you are one of the people who frequently misplace their keys. It's annoying and wastes an awful lot of time as you rack your brains trying to retrace your steps and figure out where you might have put them down. You may even have resorted to frantically emptying your gym bag or even the garbage can as you worry that you might have inadvertently tossed them in the bin! Imagine then how much simpler life would be if you could track where your keys were in literally seconds? Well, the great news is that you can do just that and there are plenty of innovative key finding solutions around, including Bluetooth style trackers that are lightweight and discreet enough to clip onto your keys and providing you have a phone, can quickly help you locate your keys. So let's take a look at some of the Best Key Finders that will help reunite the more absent-minded among you with your lost keys, rapido!
The Best Key Finder
Key Finder Buying Guide & FAQs
Tips When Using a Key Finder
The most important tip is to check you are fully aware of the range of your Key Finder. Make sure that you know how far away you can be from your keys and still receive alerts and whether you need to be permanently connected and have your key finding app open. Also, keep in mind that the quoted distance for locating items may well be impacted and affected by objects like walls and doors which can interfere with signals and make it more challenging to detect items. We also recommend that you review the alarm sound function too and see what the top rate of decibels is that your key finder will emit. Ideally, you need it to be around 85 decibels, and if your key finder also has an LED visual flashing function, this will certainly assist you in finding your items quicker. Finally, check the battery life of your key finder. Most are good for twelve months but it might a good idea to periodically replace the batteries every six months just to make sure.

Key Finder FAQs
Q: What Is A Key Finder?
A: A key finder, which might also be referred to as a key locator or an electronic finder, is usually a small and relatively discreet piece of electronic tech that can help you to quickly locate lost items to which it has been associated/attached. The goal of a key finder is to minimize the stress caused from misplacing items and to speed up the process of reuniting you with them. Many key finders will emit a beeping alert, or a flashing LED light on demand to help you better locate lost items when you are in a close enough proximity. Many key finders these days also additionally feature a wider global community option so that any device in range of your missing items will pick up and emit an alert.
Q: How Does A Key Finder Work?
A: Most of the new modern generation key finders work on the basis of wireless or Bluetooth technology, so there is no longer a requirement to have a base station. They work in a similar way to a phone locator and in fact most double up with this dual functionality. They tend to be battery operated and specifically designed to also have a long battery life of at least a year. Most are suitable to attach to a wide range of valuables and not just your keys, so if you know that you frequently misplace your purse or wallet, then you might consider attaching the device to those items instead. Basically, if you might lose and you want to be able to track, locate and retrieve quickly, then you would certainly benefit from one of the new range of inexpensive key finders. They reduce stress and anxiety plus ultimately save time when searching for lost items by being able to get you quickly into the right location.