Best Ray Ban Sunglasses For Men in 2022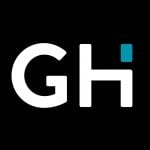 This product guide was written by GearHungry Staff
Last Updated
July 24, 2018
GearHungry Staff
GearHungry Staff posts are a compilation of work by various members of our editorial team. We update old articles regularly to provide you the most current information. You can learn more about our staff
here
.
GearHungry may earn a small commission from affiliate links in this article.
Learn more
One of the best sunglasses companies in the world, Ray Ban is still outputting new lines of shades, and capitalizing on their pre-existing series. No matter what they try their hand at, it always looks excellent, and is only comprised of top-quality materials. Enough boasting about our favorite sunglass manufacturers: let's get on with the best Ray Ban sunglasses for men, and a little bit about their company history at the end, if you're interested.
The Best Ray Ban Sunglasses For Men
New Wayfarer Unisex Ray Ban Sunglasses
One of the two major series that started it all. First off, there's way too much to love here, because you have nearly two-dozen colors and styles to choose from. They put a lot of stock in these designs, and we can't say we're disappointed. Non-polarized glass lenses sit comfortably in your plastic frame, set to keep you completely safe from all UV400 levels of harm. New Wayfarer shades are narrow at 52mm, giving you a slim-down look, which never hurt anybody.  Thicker frames, a sturdier construction, and a dapper look that you can't afford to pass up.
Classic Clubmaster Ray Ban Sunglasses
The one, the only, and the dapper. Clubmaster has been one of their best-selling lines of shades, and when you look at why, it's completely clear. 100% acetate construction with complete UV protection, a fairly narrow frame (to add a thinner, more youthful appearance), and a non-polarized quality to the lenses. These glass lenses are simple to clean, though you should stick away from harsh chemicals that could damage the UV protection coating. No matter which way you spin it, no matter what ensembl you plan this with, you're in good hands. Be sure to check out other stylish options in our list of the top sunglasses for men for more great items like this. 
Aviator Metal Non-Polarized Ray Ban Sunglasses
Aviators brought them into the light as one of the top brands in existence, and it's where they got these start. Aviator Metal Non-Polarized come with a wide frame at 58mm, and non-polarized crystal lenses that are super simple to clean. 100% UV400 protection is coated on, so be careful when cleaning these off. Ray Ban tries to make all of their lenses prescription-ready, and these are no exception. You get that stylish and microscopic logo in the top left corner (front-facing) of your shades, all woven into metal frames that make these feel as important as they make you look. Be sure to combine these with a good pilot watch.
Classic Clubmaster, Tinted Ray Ban Sunglasses
Similar to the Classic Clubmaster set on the peak of our list, this model comes with a different pricing arrangement, and a bunch of varied tinted shade colors to choose from. You still get the same great feeling and build of the standard Clubmaster set of sunglasses, but with an added twist: metal frames instead of plastic or acetate, and a set of clear crystal lenses. 100% UV protection keeps you safe from all harm, while the gold-colored bridge and accents keep you looking like a total boss.
That classic appeal of Ray Ban, best summed-up by their unisex design on the Predator 2 pair of shades. These charcoal black beauties boast a crystal lens, and complete UV400 protection, as everyone should be looking for these days. They're a fairly larger lens with a 62mm width, covering the better part of yours, preventing those little cracks of sunlight from entering from the top and sides. Ray Ban made these prescription-ready, and included an excellently durable protective case. The number one place that sunglasses are unprotected (besides your face) are in your car, so slip them into something a little more durable before you put the pedal to the metal. Our handy guide to the top hiking sunglasses features more great products like this. 
Cats 5000 Aviator Sunglasses
Our favorite look for Cats 5000 aviators is the classic green and gradient brown blend, which really helps bring out the features into full view. First of all, it's a durable plastic frame and lens combo, keeping it non-polarized and under 100% UV protection. As with many Ray Bans, that protection is a coating, so be careful when cleaning. Aviator sunglasses are all about that signature size, so you'll be able to spread these across your brows with a 59mm width, sport that masculine feelling, and keep it locked away and safe within the confines of the all-inclusive case.
We prefer metal frames when it can be helped, and these add a crazy metallic element to your shades. Delicately-crafted and sporting a gold-colored plating, these plastic lens sunglasses are non-polarized, protect you from any and all UV rays, and fit like a dream in the included case. More than all of that, we love the grips for the over-the-ear section that rests comfortably, while still keeping your shades right where they belong. Even if you lean forward a bit, Signet Sunglasses are going to stay nice and steady, and in our eyes, you can't really put a price on that convenience.
Plastic and metal collide to create this killer frame, while synthetic lenses provide you with crystal clear imagery from dawn until dusk. Beat the harmful UV rays, and keep looking stylish as all hole hell. These come in a 63mm width, giving you massive coverage while also resting gently on your ears. Much like the Signets, RB3183  stay where you put them, thanks to the grips on the end of the ear pieces. Those of you looking for prescription-ready shades will be delighted. Slip them into the case to prevent scratches (when you wear glasses all the time, one scratch can screw you up for the whole day).
Oversized Clubmaster Sunglasses
Why spoil a good thing? The Clubmasters are their top pick, and these specifically-branded oversized shades bring all of your dapper stylistic senses out into the spotlight. Oversized Clubmaster shades have six different tints to choose from, each giving you mystique from a distance, but letting those who pay close attention see where your gaze it truly lying. As you may have expected, there's nothing but 100% UV protection, all thanks to the nylon frames and glass lenses. These virtually block out all light from the blind spots on the edge of your shades, so you'll be in full focus with no distractions, whatever the occasion may be.
Full coverage, one step shy of being a pair of goggles. These plastic frames cover a good amount beneath your eyes, while providing plenty of light-blocking from the top portion. UV-protected and non-polarized, these green-tinted shades come with a 59mm width, taking your larger-than-life appearance and putting it to the test. You want to remain mysterious, block out the sun and its distractions, and maintain your cool at all times. Nobody says "Daddy-O" anymore, but the effect is the same: run the show, killer. They're all looking.
There's so much to love about Mirrored Aviator Shades; it almost earned our editor's choice (I'm not going to spoil that one for you; you'll have to keep reading to find that out). Metal frames, a delicate look with a sturdy build, and that classic mirrored zeal you always see in 80's movies. Despite the gentle frame, it's still blocking 100% of all stands of UV damage. These glass lenses put you in full control, and while others may be looking at you, they're only going to see their agape expressions mirrored back at them. You're in command from the moment you step onto the playing field, even if you don't know it yet. These make a perfect gift for pilots in your life.
Polarized Square Sunglasses (Orb Series)
Crystal green just looks dapper as hell against some gold undertones, and a dark primary frame look. These synthetic shades come with high-quality plastic lenses, blocking out all of that UV garbage that's so harmful for us. As the title suggests, these lenses are polarized, and have a rather narrow build at only 49mm. Polarized Square Sunglasses bench on their flagship Wayfarer models from the 1930's, and do a damn good job at it. With that iconic Ray Ban logo in the corner, the sandalwood-inspired design of the frame,s and the confidence it will give you, there's nothing not to love here.
Aviators have a unique shape to them, but straight-up round sunglasses have a style that not many men can pull off. When you add all the quality and components of Ray Ban, it makes it a little more unilateral for all men to rock this look. 50mm wide, total UV protection, and a strong, metal frame pegs this as your next pair of high-quality shades. These poise themselves as one of the better-priced Ray Ban shades, and slap a non-polarized quality to your synthetic lenses. These shades stay right where they're supposed to, even when you stumble. Walk it off, play it cool, and keep on rocking that look.
Clubmaster Blaze Black and Gray Gradient Shades
As far as the Clubmasters go, Blaze Black and Gray Gradient Shades have to be sitting on the throne. Metal frames, the UV protection that you need, and all the bells and whistles are here. The black and gray gradient is absolutely phenomenal, and gives a smoky, charcoal appeal to your hair and face, without just blacking out your eyes with a couple of glass voids. These narrow shades sit at 47mm in width, have non-polarized lenses, and include a protective case to keep you looking like a red carpet rockstar from the moment you put these on, until your day comes to a close. Combine these with a good minimalist watch and you'll be as stylish as hell.
Ray Ban Sunglasses: About the Brand
These guys actually have quite the story to tell. Way back in 1925, John A. Macready was working with the original company, Bausch & Lomb, trying to develop a light-reflective lens for aviators, to cut down on distractions from sunlight up in the air. Well, we would say it worked. The company was officially founded in 1937, and before the turn of the millennium, they sold the company to the Italian brand Luxottica Group, for an eccentric $640 million dollar sum.
Our Top Pick
That would be our number four item (Ray-Bans for men), the Predator 2 Sunglasses. They boast a classic look, and have a strong sense of style while keeping it cheaper by using crystal lenses. Of course, you get UV400 protection, and a nice wide 62mm lens to encase your eyes, and block out the sun. You can never go wrong with the classic Ray-Ban look that started it all.
Sign Up Now
GET THE VERY BEST OF GEARHUNGRY STRAIGHT TO YOUR INBOX