Best Foot Spas In 2022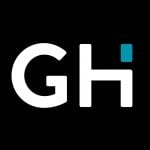 This product guide was written by GearHungry Staff
Last Updated
March 22, 2019
GearHungry Staff
GearHungry Staff posts are a compilation of work by various members of our editorial team. We update old articles regularly to provide you the most current information. You can learn more about our staff
here
.
GearHungry may earn a small commission from affiliate links in this article.
Learn more
Who says men can't pamper themselves? Well, much fewer than there was a decade ago, but there's still a simmering attitude guys aren't that concerned with self-care. Maybe it's a leftover attitude from the masculinity-compensating mid-nineties to somewhere around 2010, or maybe it's that most dudes don't get yet realize the benefits. The male grooming industry is gaining momentum, with the best anti-aging creams, the best face masks, and the best manicure sets all popular among the modern man. The best foot spa is another option guys are exploring to help give them some much-needed me-time.
A foot soak is perfect for relieving aches, pains, pressure, swelling, and soreness, and the at-home versions mean you need not feel embarrassed visiting somewhere public. Not that you should, anyway. Compact but powerful, relaxing but effective,  a foot spa is what you need after a long day, week, or life on your feet. It's perfect for athletes, construction workers, or just those of you who feel like treating yourself in front of the TV or a night on the Xbox, maybe with one of the manliest cocktails to put you into optimum relaxation mode.
The Best Foot Spa
Conair Foot Spa/ Pedicure Spa
With the Conair Foot Spa, you'll be light on your feet again in no time. Tired and aching feet can be completely debilitating, especially if you spend all day on them. This amazing foot spa is designed to bring them back to life. It has a deep pedicure spa basin, so you can submerge your feet fully in the hot water (you need to heat the water yourself). Then, you can turn on the vibration function using the toe-touch control. If your feet still feel tight, you can use the pinpoint massage attachment to work out the knots. 
At GearHungry, we're always looking out for products that are designed with the user in mind. This foot spa definitely fills that criteria. For example, the water reservoir is extra deep, so even those of you with larger feet can fully submerge. It's also got a six-foot power cable, so you can easily plug it in and sit on the couch without having to grab an extension cord. This foot spa provides the perfect at-home pedicure.
Key Features:
Deep water basin 
Toe-touch vibration control 
Pinpoint massage tool 
Six-foot power cable 
Available in four colors
Specification:
Brand

Conair

Model

FB3

Weight

3.9 pounds
ACEVIVI Foot Spa Bath Massager
This first product on our list, the ACEVIVI Foot Spa Bath Massager, comes from a brand that is specialized in designing beauty and health products that are highly functional and effective. This product comes with all the basic features you would expect from a foot spa bath, such as heating, bubbles, and temperature settings. This is an easy customer favorite as it packs various other special features such as, the tai chi rotating wheel which offers a focused massage on the heels and toes. The rolling corn wheel works on the soles, while the automatic foot stone works to clear off any dead skin around the feet.
This ACEVIVI product tackles problems caused by standing on your feet all day as a working professional or athlete. It does this by targeting acupuncture points on the soles of the feet, which is why every part of the machine is designed for a different point. This brand also champions convenience'; for instance, the foot spa comes in a carrying case so that it is easy to lug around, while the detachable basin cover keeps the spa in the best condition while being stored. What's more, a gravity-flow valve port helps to expel water quickly and without hassle. Customers have loved this product for its consistency in temperature meaning the machine can be used for prolonged periods without the water turning cold. With all its other cool features, a touch screen pad for regulation and easy cleanup mechanisms, this foot spa is highly functional and well worth the purchase.
Key Features:
Heated
Equipped with bubble jets
Tai chi rotating wheels
Automatic footstone
Specification:
Brand

ACEVIVI

Weight

11.1 pounds
Ivation Foot Spa Massager
Our next pick for the best foot spa is the Ivation Foot Spa Massager which targets all problem areas around the feet and delivers a relaxing, rejuvenating experience for tired souls and soles. It's effective for an hour or as little as 5 minutes, making it perfect for all needs, especially if you're in a rush.
The water treatment reaches temperatures of 122℉, which is the highest around if you can handle it, while multiple jets combine with bubbles to provide versatile functionality. The water takes a while to heat if you fill it straight for the cold faucet, but once it's there, you're guaranteed exquisite treatment without dealing with proper spa prices. If you're on your feet for 12 hours a day, coming home to the wonders of this foot spa will help you make it through the week with ease, and also gives you something to look forward to after a long day. If you want to indulge yourself, check out our guide to the best massage chairs as well.
Key Features:
Multifunctioning foot spa for heels, arches, and toes
Encourages circulation and soothes weary feet
Oxygenating bubble action with multiple water jets
Water warms to 122℉ helps reduce swelling, throbbing and redness
Specification:
Brand

Ivation

Model

IVAFTSPA

Weight

6.7 pounds
Handle allows for easy carrying
Maintains water temperature well
Deep well to ensure whole-foot submersion
Water takes a while to heat if filled when cold
Kendal All-In-One Foot Spa Bath Massager
Warm and luxurious, the Kendal All-In-One Foot Spa Bath Massager is a heated foot spa boasting everything you could need in your search for tranquility. It comes with rollers for further treatment, but you can remove them if they don't do it for you, and this also ensures you can further submerge your feet into the basin.
The semiconductor ensures consistent temperature because when you're in you won't want to get out, and its high-quality construction ensures durability, giving you a foot spa you can use every day without fail for years. However, the semiconductor is perhaps too good, and those sensitive to heat may not enjoy it as much as they should. The multiple modes provide versatility, and it's also suitable for Epsom bath salts, giving you further options for treating your feet to just what they deserve, and you deserve, too.
Key Features:
All-in-one design with heating therapy, oxygen bubbles massage, and high-frequency vibration
Promotes blood circulation and reduces fatigue
Uses quality PTC semiconductor to maintain constant comfortable temperature
High quality plastic construction for temperature and age resistance
Specification:
Brand

Kendal

Weight

5.3 pounds
Suitable for use with bath salts
Rollers can be removed if desired
Multiple functions allow you to find the best treatment for you
Water may get too hot for some sensitivities
Conair Active Life Waterfall Foot Spa
The Conair Active Life Waterfall Foot Spa is the ideal post-workout, post-run, post-hike choice around. It's designed for those with active lifestyles and does everything it can to ensure you don't miss out on your favorite activities just because of some pesky fatigue. With it, you'll get 3 attachments, which you can use or not, we're not the boss of you, while the LED showcase lights add something pretty cool to the whole experience, especially if you want to bathe your feet in the dark (you do you, bro).
It offers a superb foot massage whether you need it every day or just once a week, and with the toe-touch buttons, you can operate it entirely hands-free. It's not the largest around, but still enough for large feet, and its simple setup and operation mean your soak is as hassle-free as it should be. Our handy guide to the best inflatable hot tubs features more great products like this.
Key Features:
Designed for active lifestyles with flowing water and rollers to soothe soles
3 attachments included: scrub brush, pumice stone, and soft-touch massager
LED lights showcase massage bubble action with heat
Toe-touch push buttons for easy operation: bubbles, waterfall, and heat
Specification:
Brand

Conair

Model

FB52K

Weight

2 pounds
Suitable for larger feet to fit comfortably
Lots of bubbles ensure satisfactory treatment
Easy to clean and simple to store
Kendal All-In-One Motorized Foot Spa Bath Massager
Our premium pick is the Kendal All-in-One Motorized Foot Spa Bath Massager which is the product every foot spa enthusiast dreams of having. You'll get everything you could ever need with it, including multiple massage options – a staple of Kendal products – along with a useful remote control. From here, you can set timers, change modes, and operate the foot spa with ease. There's also a variety of useful features to draining, adding diffuser herbs for specific treatments, and a filter to ensure the water stays clean and effective.
At 12 pounds, it's the weightiest option around, which could hinder portability, but if you've already set up your relaxation room, this is the final piece of the puzzle to deliver unparalleled perfection to ensure you're ready to run, walk, or skip wherever you go with total revitalized comfort. Make sure you also check our guide to the best foot massagers.
Key Features:
Remote control for easy function adjustment
20 to 60 minute timer to find your optimum session length
Multiple massage options including bubbles and motorized rollers
Herbal diffuser, filter, drain hose, and cover included
Specification:
Brand

Kendal

Weight

12 pounds
Suitable size for most feet sizes
Water jets not too strong that they become uncomfortable
Built-in drain hose for easy water removal after a soak
Fill line might be too low for some users
HoMedics Compact Pro Spa Collapsible Foot Bath
For those who crave a special foot treatment wherever they go while also seeking excellent value, the HoMedics Compact Pro Spa Collapsible Foot Bath is the perfect option for them. It's collapsibility makes it portable as heck while also being easy to store when at home. It's large enough for most feet, and despite its construction, still holds water reliably, even when filled maybe a little too high. It boasts vibration massaging for reinvigorating, and the heat-maintenance system ensures a warmer and more soothing experience than many others at a similar price.
It's a little noisy, though, which could put you off, but you could put a thick rug or mat underneath it. We know it doesn't boast the variety of features you'll find in a more expensive foot soaking tub, but for value for money and a simple spa solution, there aren't many better options out there, maybe none at all.
Key Features:
Acu-Node surface to release pain and tension during session
Heat-maintenance technology for longer, warmer, more soothing spa
Collapsible design for easy storage when not in use
Vibration massage capabilities for an invigorating massage
Specification:
Brand

Homedics

Model

FB-350A

Weight

4.4 pounds
Large basin and easily collapsible without risking damage
Simple design for hassle-free relaxation
Holds water well without risking spillages
Vibration is too loud and strong
Guisee Foot Spa Bath Massager with Heat
From Guisee comes this brilliant product that is also highly recommended by previous users. This Foot Spa Bath Massager makes relaxation, improved health, grooming, and pain relief possible in your home. Guisee promises a product that will enhance blood circulation, grant relief from pain, improve metabolism, and squeeze toxins out of the body. To improve your overall health, the rollers built in this machine target the acupuncture points of the feet that are also linked to other organs in the body. This intelligent foot spa also comes built with an LED-lit display panel, along with adjustable temperature controls and a timer you can set yourself. However, the best part is, this is an eco-friendly option as it works to save up to 30% of energy while in use.
Unlike other foot baths, this particular product is fairly big in size so you can easily sink your feet fairly deeply inside. However, be aware that due to its large size, it does carry a lot of water but draining the machine won't be difficult as the pipes have been suitably designed to manage this. And as for portability, the spa also comes with four roller wheels for ease of movement from one part of your home to the other. This purchase will be a benefit to your mind, body, and health. With such easy to use controls, once this product arrives in your home, you can use it immediately. If you aren't convinced by the already listed features then the great customer reviews may serve to further improve your opinion. Other users recommend this product for its ease of use, reliable temperature control, and overall quality and effectiveness.
Key Features:
Adjustable timer and temperature
Motorized rollers
Temperature maintenance feature
Equipped with drainage pipe
Specification:
Brand

Guisee

Weight

10.2 pounds
Foot Spa Buying Guide
Before you decide on the best foot spa for you, check out these important features to make sure you're picking the product you'll get the most from. While some may look better than others at a glance, they may not be ideal for you and your home, so having one last look is essential.
Heating - Nobody enjoys dipping their feet in tepid water, and much of the effect of a foot spa is lost if the water isn't at or around a certain temperature. A heated spa is ideal for the best results, as it warms the water to your desired temperature without you needing to do anything separately.
More advanced foot spas will use Smart Heat Technology, which works to maintain an optimum temperature during your spa session. This prevents you from sitting in water that gradually gets lukewarm and kind of gross, and ensures a successful spa bath to alleviate aches and pains, or simply treat yourself.
Programs - Depending on your experience with foot spas, you may want one with multiple program options to find your favorite mode. While not all spas do this, those that do are popular if you want a variety of options to treat different foot issues.
These programs help you target problem areas through ready-made systems making it easier to get the treatment and results you need. These programs are typically found on the interface hub and can be set with a single push of a button. If you've been advised to purchase a foot spa by a medical professional, they can often give you advice on how long to soak your feet for to fix any problems, too.
Jets - Jets are another popular feature for a water foot massager, but they should be jets which do what's intended. These jets should be powerful enough to provide an additional dimension to your soak, but not too powerful they cause discomfort, which will ruin the whole experience.
That being said, the jets also shouldn't feel like nothing more than two asthmatic worms coughing, and if this is the case with your foot spa, you may as well have just not bothered. Jets won't solve all your foot problems, but when they work, you can't deny how great they can feel, and if you love the jets on your jacuzzi, you'll likely enjoy foot spa jets, too.
Vibration - Vibration massage functions are found across all brands and ranges of foot spas. You can set the intensity of the vibrations to find which one works best for you, but be warned that vibrations that are too strong could cause spillage if the water level is too high.
You can also combine the vibration with other features, such as heat and bubbles to find the perfect treatment for what your feet demand.
Bubbles - A bubble function is perfect for stimulating the reflex zone. Much like full-sized jacuzzis, they also add to the whole relaxation thing you're going for. Bubbles can be combined with a variety of other functions such as heat and vibration to find the optimum treatment for you.
You'll also be able to adapt how intense the bubbles are, which is useful if you're a little more ticklish than the average person. They need not be on all the time either, so if you are ticklish, you won't need to worry about them ruining the whole experience.
Noise level - A foot spa that's too noisy is a fast way to ruin the ambiance you've strived to achieve. While foot spas won't be too noisy by themselves, it's the extra features such as vibrations and other aspects which could affect the noise level.
This may not be a problem for everybody, but if you have wooden floors or live on the second floor, you could cause disruption for both yourself and any neighbors living beneath you. Above all, you want your foot spa to be as relaxing as possible, and too much noise could hinder this.
Cord Length - A power cord is essential for an electric foot spa, but you must find a spa with a cord length that won't make the experience awkward. Longer cord lengths allow for greater portability, allowing you to use your foot spa wherever, although it could cause a trip hazard.
Shorter cords severely limit where you can use your foot spa, and if there's not an outlet close to where you do your relaxing, you may struggle to reach peak treatment. You can always use an extension cord if need be.
The cord should also be protected, as you don't want any splashing water to damage the parts and circuits, which will break the unit and mean you can't get the proper foot spa experience you crave.
Storage - As much as you may want to, you won't use your foot spa every minute of every hour of every day, so it's important to consider where you'll keep it when not in use. Compact foot spas make this easy, and collapsible options are even better for this. If you've got a lot of free space around the house, it should be easy enough to find somewhere to store it, but if not, you risk cluttering the home (something else that could impede your quest for relaxation) and also cause damage to the foot spa if someone trips over it. It would probably harm them, too.
If you have a dedicated 'you-room', it's wise to store it there, but if not, keeping it out of reach of children and anyone who wants to ruin your quest for relaxation and ache-free feet shouldn't be too challenging.
Sources:
How to Choose the Best Home Foot Spa - Relax Those Feet
Top Foot Spa Benefits They Didn't Tell You About - Relax Those Feet
Sign Up Now
GET THE VERY BEST OF GEARHUNGRY STRAIGHT TO YOUR INBOX