Best Gas Cans In 2022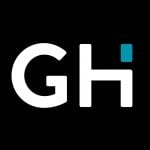 This product guide was written by GearHungry Staff
Last Updated
May 10, 2019
GearHungry Staff
GearHungry Staff posts are a compilation of work by various members of our editorial team. We update old articles regularly to provide you the most current information. You can learn more about our staff
here
.
GearHungry may earn a small commission from affiliate links in this article.
Learn more
Just as research on probably any kind of product we are thinking of buying is important, it is definitely a good idea to learn more about the differences in gas containers found with an online search today. If we want to purchase one of the best gas cans from leading suppliers, it's vital that we take time to look at listings like this.
Of course, as this catalog of the better options in portable gas carriers is just our opinion, consumers of such handy products would be wise to follow their own instincts. That being said, this doesn't mean that we are suggesting that our comprehensive list of the more impressive cans for gas is not worth taking note of.
On the contrary, readers of this composition are strongly advised to consider the choices we have made on the more practical and safe gas containers on the market today. Indeed, there is quite a lot more to picking good gas cans than what generally meets the eye. Firstly, cans for fuel that are way too difficult to use but extremely sturdy are not rated as highly as those that tick all the boxes.
Secondly, gas containers that are not only a fair size regarding capacity but also come with a range of safety features are well favored by our team and as we think, many consumers looking to buy a portable fuel can. It goes without saying that as these cans will contain highly flammable liquid, making sure the manufacturers adhere to relevant regulations is absolutely crucial.
And finally, by making sure the portable cans we buy are suitable for what we will mostly use them for is definitely something that should not be overlooked – the last thing someone with a habit of chucking gas cans in the back of their truck would want is to find the not so durable container they got has leaked all over their vehicle.
Online shoppers that have had one or more gas cans in the past should have a fairly good idea about the key features and specifications to look for. So, if you are dead serious about getting your hands on gas can that could save your life when on a very long road trip, get stuck into this well thought out listings. There is certainly no shortage of fuel containers that can pump some enthusiasm into consumers.
The Best Gas Can
DuraMax Flo n' Go LE Fluid Transfer Pump 14-Gallon Rolling Gas Can




Landscape gardeners after a bit more functionality when at their clients' homes can't go too far wrong with this really useful piece of equipment. And if the actual container of this product for getting fuel into a variety of tools and vehicles is not impressive enough, the Flo N'go Fuel Transfer Pump will be the icing on the cake.  
Outdoor lovers looking forward to days out on their jet ski or speedboat will definitely want to put this awesome 14-gallon drum and pump in the back of their vehicle before setting off for some fun in the sun.
And apart from an array of commercial machinery and toys for the water as already mentioned, this cool fuel provider is very suitable for gardening gear too. What could be more reassuring than knowing that we can get stuck into a spot of gardening without having to interrupt our fun by having to drive down to the gas station for fuel.  
The fact that this one of the best gas cans is mounted onto a frame with big chunky and uncompromising wheels will allow green-fingered users to take it easy as they move the unit from one part of the garden to another. Moreover, the fair length in hose allows an effortless action when filling engines of all varieties.   
Key Features:
14-gallon capacity 
Made from resin (80%) and rubber (20%)
Heavy-duty handle 
Integrated wheels
40-inches tall 
Integrated fuel hose 
Specification:
Brand

DuraMax

Model

06792

Weight

9 pounds
No-Spill 1450 5-Gallon Poly Gas Can

Adventurous people who love nothing more than being quite slap-happy at times could be constantly on the lookout for locations to take unplanned drives to. However, rather than being too haphazard when getting gear ready for a road trip, it pays to ensure you can reduce the possibility of anything going wrong.
Drivers that have a couple of No-Spill 1450 5-Gallon Poly Gas Cans in the trunk of their car will at least be prepared for the eventuality of running seriously low on gas whilst on the road. Of course, if we happen to be road less travelled without any sign of a gas station for miles around, we would be silly not to have one or more cans full of fuel.
But even though avid day trippers should be proud of the fact they have a backup plan in the form of 10 or so gallons of gas in a couple of containers, it's really important to have taken along good quality cans. And as this best option in containers for fuel is in top position due to its variety of awesome features, it would be a smart move to purchase at least one of these. What this basically means to say is that although one can for carrying gas in may look just like any other to many people, some gas containers are in fact much better options in terms of functionality and durability. This can for gas that we have in our top slot certainly falls into this category. Make sure you also check our guide to the best car gadgets.
Key Features:
5-gallon capacity
Thumb-button control
⅞-inch funnel spout
Attached dust cover
A stainless steel mesh screen
Specification:
Brand

No-Spill

Model

1450

Weight

2 pounds
Eagle UI-50-FS Red Galvanized Steel Type I Gasoline Safety Can

Whether you are someone who likes to surprise their partner at the weekend with a nice trip to somewhere less crowded or you are a keen gardener, buying a good quality gas container is bound to come in real handy at times.
However, it is important to appreciate that one of the best gas can options around these days will not always have the sorts of features that you may be after. One thing that has to be said about Eagle UI-50-FS Red Galvanized Steel Type I Gasoline Safety Can though is just how well made it is.
Indeed, if you are inclined to throw your gas containers around without too much care taken by chucking it to the back end of your shed, having an extremely durable can for gas will pay dividends.  
And as there are more than this important feature to appreciate with this gas carrying item such as the comfort-grip trigger release, it shouldn't be too long for potential consumers of this product to be bowled over by its robust beauty. The brightly coloured parts of the container and funnel make this gas can a very safe option too. If you need a handy gift for car lovers in your life, this might be the answer.
Key Features:
Five-gallon capacity
Made from steel
100% leak-proof
Stainless steel mesh
Funnel included
Specification:
Brand

Eagle

Model

UI-50-FS

Weight

5.25 pounds
SureCan Easy-Pour 5-Gallon Gas Can

All of the best gas cans have a well-designed spout for pouring. The SureCan Easy-Pour 5-Gallon Gas Can is no different. It has a flexible plastic spout that can rotate completely and is easy to fit into any machine. The pouring is controlled by a thumb trigger that is perfectly placed next to the handle, so you don't have to stretch. Plus, there are two hand grips at the bottom of the gas can that allow you to hold the can without any chance of it slipping. The designers of this product have done everything possible to make it easy to pour, and we're happy to say that it's worked. 
Key Features:
5-gallon capacity 
Flexible, rotating plastic spout 
Thumb trigger for easy control 
Hand grips on top and bottom 
Made with six-layers of plastic 
Specification:
Brand

SureCan

Model

Easy Pour

Weight

4.28 pounds
GarageBOSS GB310 Red 1+ Gallon Press 'N Pour Gas Can




Life can be difficult enough at the best of times without pouring fuel into our ride and other engines being a real nightmare. One way to avoid an unpleasant time when filling up our car or outdoor pursuit vehicles would be to invest in a proper fuel dispensing unit like this.
The main reason why the GarageBOSS GB310 is so well sought after is the very easy to use press 'n' pour system incorporated into the design. And not only does this design feature on one of the best gas cans help guard against spillage when filling up but also helps the user avoid putting too much gas in the vehicle or other engine, they are getting ready for use.
And as the lightest model in our comprehensive buying guide list, it's no wonder that there is plenty of interest in this item from people from all walks of life with one thing in common – not liking the idea of putting their back out of place.
The very convenient operating system and extremely lightweight design apart, this leader in the better options of the poly gas can includes a fantastic ergonomic spout grip making the product even easier to use.
Key Features:
One gallon capacity 
Advanced pouring system 
Thumb-control button 
Ergonomic handle 
Integrated dust cap holder 
Specification:
Brand

GarageBOSS

Model

GB310

Weight

11.7 ounces
TERAPUMP 3rd Gen A-TRFA01-V3-001 Gas Can

As all purchasers of cans to transport gasoline and other fuels in are looking for increased portability and convenience when on the road, there is no real surprise that we find the TERAPUMP 3rd Gen pump in amongst this category.
Indeed, not only do people with boats, trucks and other forms of transportation to fill with gas find this product very handy to use due to being able to avoid lifting potentially heavy containers but also a portable can that can help them save time too.
Of course, people that love to take long road trips in their four-wheel drive truck or head out to sea in their speed boat will enjoy the fact that they do not have to keep a gas-filled can up to an awkward level when using this baby.
People that do suffer with mobility issues are certainly among the more enthusiastic consumers to add this very powerful pump to their online shopping basket. That being said, as this unit is powered by batteries and there are some variations in how long they will last due to the height you have your pump at, it's advisable to always have some spare batteries in the vehicles you need to fill up with gas.
Key Features:
Wet-resistant cover
Extremely long hose
Pours at 3 gal/min
Auto-stop nozzle
CSA compliant
Specification:
Brand

TERAPUMP

Model

A-TRFA01-V3-001

Weight

1.05 pounds
Justrite 7250130 Galvanized Steel AccuFlow Type II Red Safety Can




Online shoppers whose first impression of Justrite 7250130 Galvanized Steel Safety Can was that it looks like an old-fashioned fuel dispenser should be aware that this item actually includes some very modern technology. Apart from being very sturdy with the use of galvanised steel, this no spill gas can has a cutting-edge squeeze-trigger system.
Indeed, by taking some time to look closer at all the impressive features of this portable provider of flammable liquids, anyone unsure about whether to buy the item is bound to be easily persuaded.to make a purchase.
In addition to this popular fuel container being really easy to use due to the excellent engineering that went into its manufacture, the safety features on the item make it a good choice for obvious reasons. And as it is pressure tested after being built, this product from Justrite is certainly the right gas can for sure.
Deciding to spend some of your precious time checking out this popular fuel carrier should turn out to be time well spent indeed. One thing is for sure though, it will be many years down the road when users of this fuel carrying product will have to replace it. Of course, it is far better to have a durable option in fuel containers that will last for a long time than one that will need replacing after a couple of years or so. You may also like to check our guide to the best rooftop cargo boxes.
Key Features:
Galvanized steel
1-inch flexible spout
Squeeze-trigger
Comfort lift lever
OSHA and NFPA checked
Specification:
Brand

JUSTRITE

Model

7250130

Weight

8.74 pounds
Midwest 2 Gallon Can 2300 Gas Can

As most shoppers will no doubt agree with, it's sometimes possible to find very good use for even the more basic designs of products. Purchasers that have decided that they can put this model in fuel containers to good use will have found this item quite convenient to carry around.
And although there may be some buyers of Midwest Can 2300 Gas Can that prefer a more flexible nozzle, it is definitely worth mentioning that the design on this model is specifically for safety purposes.
If we consider that we really do get what we pay for, users of this container featured in our best gas can list for fuel should not try to expect too much from this simple design. That being said, this can is certainly useful for specific types of vehicles and machinery that need to be filled with gas.
The best thing to do with products that may be a bit tricky to get used to like this one is to take plenty of time to practice using the system that is part of the design. As the old adage goes – 'practice makes perfect'.
Key Features:
Poly gas can
Button-operated spout
Speedy dispensing system
Easy to control fuel flow
CARB and EPA certified
Specification:
Brand

Midwest Can

Model

2300

Weight

1.6 ounces
Sign Up Now
GET THE VERY BEST OF GEARHUNGRY STRAIGHT TO YOUR INBOX