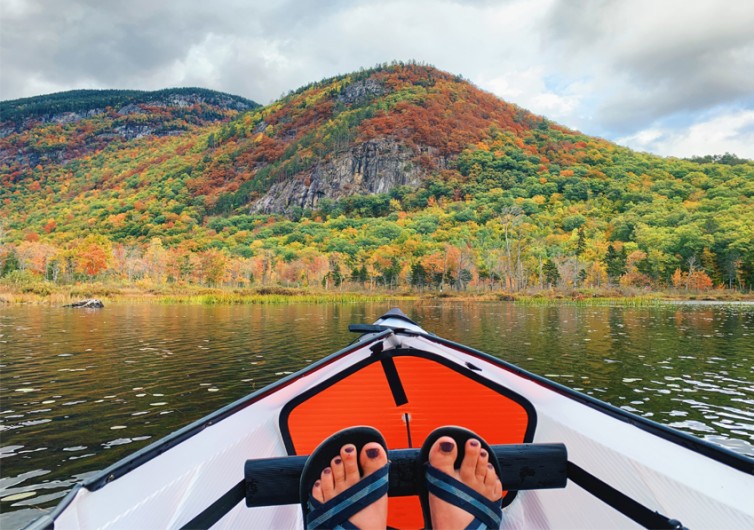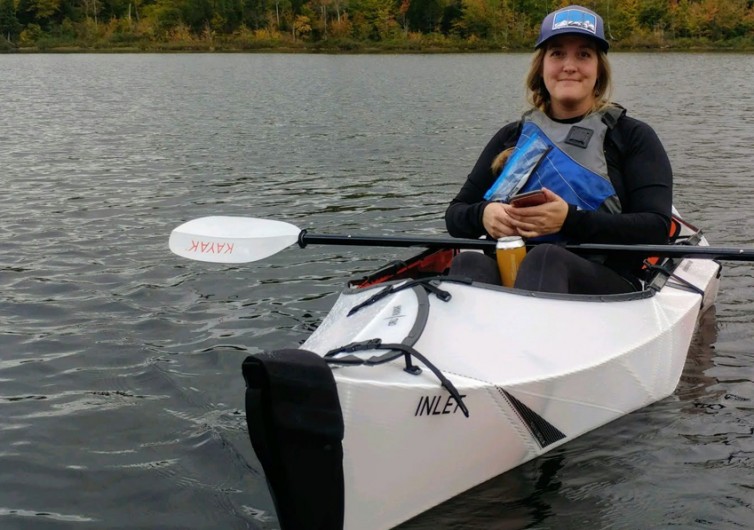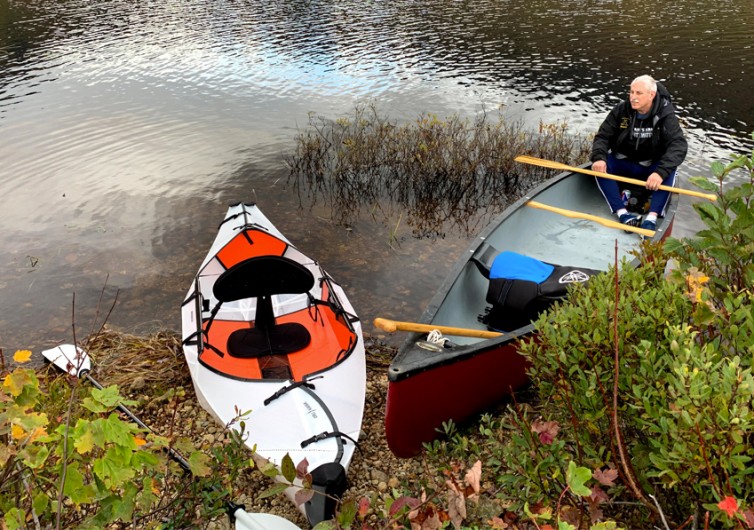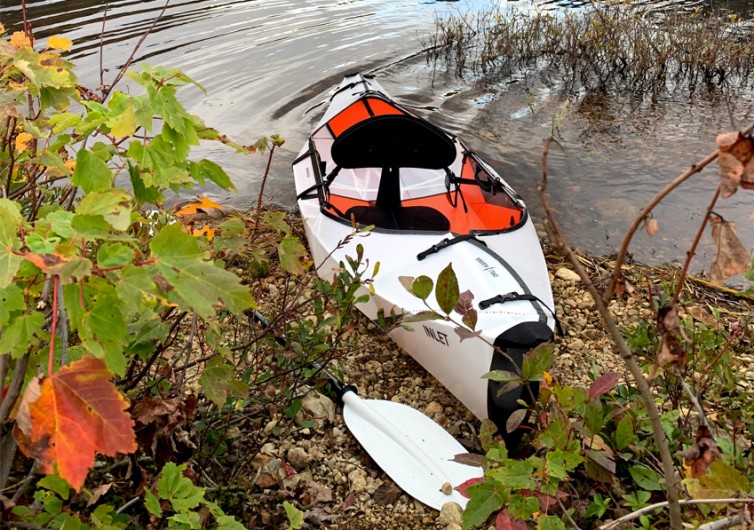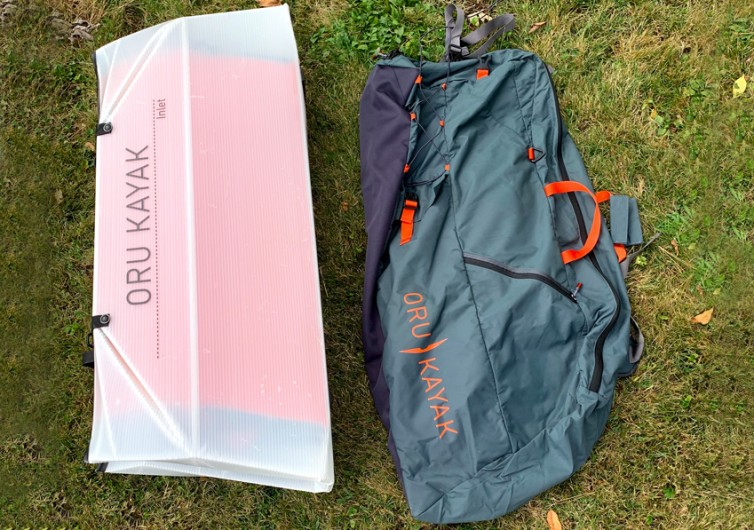 GearHungry may earn a small commission from affiliate links in this article.
Learn more
Oru Inlet Folding Kayak – A Pro Rafter's Test & Takeaway
So you want the best of both worlds — where you can live in a compact, neat apartment in the heart of the city but still have enough storage space for your outdoor toys? Great! You can put your fishing gear and skis in a closet pretty easily. But where are you going to put a full kayak in your 400-square-foot apartment? Oru Kayak is here to make those dreams a reality for boaters of all experience levels, starting with the Inlet folding kayak. When these flatwater and fishing kayaks are stored, they're not much bigger than your TV and weigh significantly less. Store it under the bed or behind your holiday decorations, and you have a full boat ready for those sweet-and-sunny summer days at the local waterway.
Tested Tough
When this author tested out the Oru Inlet folding kayak, I was skeptical, to say the least. (As a whitewater rafting guide whose house holds two rafts, a canoe, SUPs, whitewater, and flatwater kayaks, can you blame me?) Looking at the compact kayak, I doubted that any folding watercraft would be sturdy enough to hold me — or my 6'1" firefighter father — on a lake paddle in autumnal Maine and keep us (relatively) dry.
However, I changed my tune with the first outing. For starters, the setup was straightforward and easy — once you watched the assembly video. The 5-mm, double-layered, custom-extruded polypropylene kayak shell was malleable enough to easily manipulate into the shape it's supposed to take, but thick enough that a gentle love tap or two was needed to get it perfectly in place. The polyurethane hull is treated with UV protection rated to last up to 10 years; these kayaks are both puncture and abrasion-resistant, meant to withstand sliding over rocks at the put-in, bumping into obstacles, and are rated to 20,000 fold cycles.
Inserting the bulkheads, seat, and footrest were all easy to accomplish, and once the folds were correctly identified, Velcro strapping and buckling the Inlet folding kayak together was a snap. (Pun intended.) At a mere 20 pounds, the kayak weighed less than our cooler full of beverages, and it was easy for one person to slide onto their shoulder, hold at the edge of the cockpit, or drag into the water with the handles on either end of the boat. I fit into the kayak quite comfortably at 5'8", and even my tall father said his back and knees felt good resting against the backrest, cockpit sides, and pushed against the footrest. (An adjustable backrest is key for different torso lengths.)
For as light as it is, the Inlet tracks straight and powers through flat water, even when the wind picked up and the rain rolled in. I only had two small downsides with paddling — there are two buckles meant for storing your Inlet folding kayak that can snag your hands if you're shorter and paddling hard, and I wouldn't want to bring this craft out with any kind of waves. While sturdy, there are still gaps at the top where the edges meet what can let in water if you're, say, splashed by a passing boat or the wind picks up and creates mild sea kayaking conditions. However, it took us less than 2 minutes to pack up the kayak in the rain, throw all of the parts into its carrying case, and get back into a warm truck — that's something I cannot say about any of the other 11 boats I own.
The Tech Specs
The Oru Inlet folding kayak measures 9.5 feet from bow to stern and 30 inches across its widest point. The cockpit opening measures 23 inches wide and 44 inches long, so you have plenty of space to enter and exit or even tuck your kiddo or furry friend in front of you. The Inlet is rated to hold 275 pounds so that the average adult can carry extra gear with them. The folded and packed dimensions measure 42 inches by 18 inches by 11 inches, easily storable in any size living space. The Inlet weighs just 20 pounds and sports a carrying handle, both folded and completely set up.
Extras
The Inlet can be accessorized with a backpack-style carrying case (which is helpful for hikes into a lake or portaging across land bridges), a collapsible paddle, and personal flotation device (PFD), which we recommend for anyone going out on the water, and is required on many waterways. There is plenty of room in the bulkheads to keep a dry bag, snacks, extra PFD, and more.
The Buy
The Oru Inlet folding kayak retails for $899 and is back-ordered by up to 6 weeks due to popular demand at the time of publication. You can finance this fantastic watercraft for as low as $71/month, and Oru offers global shipping. Not satisfied with your vessel? Oru offers 30-day returns and a 1-year warranty just in case.