Best Travel Pillows In 2021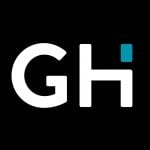 This product guide was written by GearHungry Staff
Last Updated
December 7, 2018
GearHungry Staff
GearHungry Staff posts are a compilation of work by various members of our editorial team. We update old articles regularly to provide you the most current information. You can learn more about our staff
here
.
GearHungry may earn a small commission from affiliate links in this article.
Learn more
You've seen the in-flight entertainment, you've sampled the food, and now you want to sleep. Adored by travelers and jetsetters of all ages, the travel pillow is something that everyone knew had to be invented, but only after they were. It's a lifesaver on long-haul flights, providing essential support for your neck and shoulders and those who settle into an airplane seat every week are always searching for the best travel pillow to take with them to make those journeys a little more comfortable.
You wouldn't think much thought goes into making travel pillows, but it's much more of a science you'd expect. Companies consider ergonomics, breathable materials, and useful accessories to make your sleep at 40,000 feet as comfortable as possible. Even if you don't fly, they come in handy at home, on the train, and at the office (but tell no one that). You deserve to rest easy, so relax and see how the top travel pillows measure up against one another.
The Best Travel Pillow
BCOZZY Chin Supporting Patented Travel Pillow

For all-round 360-degree comfort no matter what your seated position, the innovative travel sleep solution from BCOZZY doesn't just support your neck like other pillows do, but also your chin too. The patented design is so simple yet so effective and makes nodding off a pleasure. Forget about bobbing head syndrome, waking up with a sore neck and not being able to get into a comfortable position. With the special adjustable chin support and overlapping arms, it's like your head is being given a gentle and supportive hug. It twists and conforms into different positions so that your neck and head don't have to. Whether you prefer to double up, elevate one sleep side, or for the supported chin option; the choice of position is yours. The BCOZZY is also available in a range of fun and funky colors plus sizes to suit all the family. If you are a driver, you will also love some of these top lumbar support for cars, so check them out.
Key Features:
Fully supported all-around cozy design
Adjustable chin support prevents the head from bobbing forwards
Features flat back, side boosters and chin support for multiple positioning
Versatile options including elevated side, double up or chin support
Different sizes available for a more tailored fit
Specification:
Brand

BCOZZY

Model

20080001

Weight

7.4 ounces

For the discerning and design-savvy traveler, this modern-looking and innovative memory foam travel pillow is an excellent choice. Combining the comfort of your home pillow with the portability of a travel pillow to create the ultimate home away from home sleep experience. The pillow is covered by a breathable and sumptuously soft magnetic therapy cloth which is comfortable against the skin as well as being sweat resistant. It can also be removed and is machine washable. Inside the MLVOC travel pillow is packed with tiny microbes to provide maximum comfort. The luxury memory foam fill uses 5-second return technology and relieves pressure points for the ultimate in relaxation. With a fully adjustable rope lock, you can easily adjust the angle as well as the size of your pillow so that it's tailored to your needs. There's a buckle to secure and open the pillow so that it can be tightened under the chin for a more supportive fit. It's also conveniently supplied in a portable travel bag and compresses to fit inside neatly. You may also like some of these amazing cooling pillows from our list. Check them out.
Key Features:
Ergonomically designed for perfect neck support
Premium magnetic therapy cloth with sweat resistance
Luxury microfiber memory foam fill actively relieves pressure points
Adjustable rope lock
Washable pillowcase design
Specification:
Brand

MLVOC

Model

CK-JYM001

Weight

5.6 ounces
Travelmate Memory Foam NeckT ravel Pillow
The all-new TravelMate patented travel pillow is an excellent idea, featuring a removable built-in adjustable insert. The thickness of this patented internal memory foam filling can be adapted according to your personal preferences or seated position. Manufactured from only the highest quality memory foam, it contours to the wearer's neck to provide the perfect amount of comfort and support. With a convenient elastic strap, attaching your pillow to your carry on luggage has never been easier and that way, it won't take up any unwanted space in your bag either. The pillowcase is made from a plush and cozy velour and can be removed for machine washing. Look forward to being about to comfortably sleep anywhere withy our TravelMate memory foam pillow.
Key Features:
Built-in removable memory foam insert
Adjustable thickness according to preferences or position
Made from premium high-quality memory foam
Machine washable, plush removable velour cover
Integrated elastic strap easily attaches pillow to your carry on luggage
Specification:
Brand

TravelMate

Model

PU-112

Weight

5.9 ounces
Cabeau Evolution Class Memory Foam Travel Pillow

Offering 360-degree chin and head support, this Cabeau Evolution Class Travel Pillow lives up to its name. It truly feels like an evolution in the travel pillow industry and is definitely something to consider if you don't want to splash out the extra $10 on the Huzi. Filled with top-quality memory foam, you can mold it to suit whatever position you need while still being able to customize it. If not, it's still sure to remember what you like for next time.
Also included is a media pouch for your smartphone and MP3 player (people still use those, right?) found on one side and doesn't stand out too much that it feels distracting. Furthermore, the adjustable toggle strap gives you control over pressure and tightness depending on what you need.
However, it's not all as perfect as we wish it was. It's the heaviest pillow on the list, which isn't ideal, and we should mention the bag is not included, we don't want you to end up disappointed, do we? Other than these tiny issues though, you're guaranteed a reliable, durable pillow to support you on journeys for the next decade, at least. Check out our reviews of the best memory foam mattresses for more great products like this.
Key Features:
Memory foam magic fill for soft yet supportive sleep
Patented ergonomic design with a flat back to confirm to your neck
Full 360-degree support whether you sleep to the left, right or in a more forward position
Removable machine washable cover
Travel bag compacts the pillow to 1/4 size for convenient storage
Specification:
Brand

Cabeau

Model

TPCL3099

Weight

2 pounds




The J-Pillow Travel Pillow is our number one choice for the best travel pillows ever, today, tomorrow, and next week. It might look a little strange, but this at-first-glance bizarre design is scientifically proven to support the key areas of the neck and chin during sleep. Unlike lesser travel pillows, it prevents the head from falling forward with a built-in chin support, which is an ideal antidote for neck and shoulder pain after an upright sleep.
When compared to 'traditional' u-shaped models, the J-Pillow is far superior. The fabric is soft and cozy, and while the helmet-like design, which looks like something out of a God of War, may take getting used to, once you get the hang of it, you'll never look back. Like any excellent product, it's versatile, as you can use it at home and on planes or buses.
One thing that most people neglect to consider when buying a travel pillow is both washing and portability. The J-Pillow is machine washable and constructed with durable materials to ensure long life, while the useful snap button means you can easily fasten it to your luggage before boarding. They didn't name it Invention of the Year for nothing, hey?
Key Features:
Chin support keeps head falling forwards
Offers full support sleeping upright
Ideal for home use as well as travel
Easy care and carrying with snap-loop fastener
British Invention of the Year 2018
Specification:
Brand

J-Pillow

Weight

8 ounces

Scientifically designed travel pillows are crucial for offering the adequate and effective support required. They ensure you don't wake up after a nine-hour flight feeling you've spent those hours crammed into a box meant for someone much smaller than yourself. The Trtl Pillow is one of these products, and it comes with a unique design that acts like a scarf to guarantee results while also not feeling too bulky like u-shaped models are notorious for.
Essentially a neck brace with a soft and fuzzy fleece cover, it provides the necessary lift and stability you look for in a travel pillow which is enhanced by built-in cushioning. Despite this, is still doesn't interfere with over or in-ear headphones, so you can drift off listening to your favorite podcasts or playlist without discomfort, and you might even sleep through bouts of turbulence. 
Between trips, you can wash it to keep it fresh for next time, and it's slim, compact design means you can slide it easily in your carry on, or strap it to luggage handles for hassle-free portability. It also makes a great gift for travelers.
Key Features:
Scientifically proven to keep your head in correct upright sleeping position
Super soft fleece with unique hidden internal
Extra cozy cushioning for increased support
Easily attach to luggage handles
Machine washable
Specification:
Brand

Trtl

Model

FBA_BG1-NS-1-2015

Weight

5 ounces
Everlasting Comfort Neck Travel Pillow

The Everlast Comfort Neck Pillow contains 100% pure memory foam and is an excellent option for long journeys, whether they're international or domestic. The adjustable toggle helps you tighten or loosen to your preferred compression and gives you a way to attach it to your travel backpack. The memory foam molds to the contours of your neck and adapts to your sleeping position for a personalized napping experience.
Along with this, the cell phone pockets eases any fears of losing your device down the side of the seat and keeps it close by. This goes above and beyond what you'd expect of a travel pillow, and it seems like Everlasting Comfort have thought of pretty much everything that could (and will) bother you while in transit. The material is also durable, so you need not to worry about it falling apart. On the rare occasion it does, it's backed by a lifetime replacement guarantee for peace of mind.
Finally, what we love most about it is the bonus sleep mask and earplugs means you get a neck support pillow that comes complete with more than your average travel accessory. It's not the cheapest on the market, but it's certainly the most value for money.
Key Features:
100% pure memory foam
Ergonomic raised lobe design offers complete support
Cell phone pocket
Complete compact travel pack including ear plugs and a sleep mask
Lifetime replacement guarantee
Specification:
Brand

Everlasting Comfort

Model

4332456576

Weight

14.4 ounces
Dot&Dot Twist Memory Foam Travel Pillow



If you've ever needed confirmation that different doesn't always equal bad, this unique and versatile design from Dot&Dot is the Twist Memory Foam Travel Pillow is the proof. It deviates ever-so-slightly from your average travel companion, discarding the classic 'U' design in favor of something more customizable. The snake-like shape coils comfortably around your neck, giving you ample neck support in any sleep position, and it offers an array of applications for your head, back, and shoulders, too.
You can use it successfully at home or on the go, and the soft material is durable to ensure many hours on many planes without issue. The snap-closure makes it easy to take with you and keeps your hands free for tearful goodbyes at the gate, or merely to check and double-checking you've remembered your passport.
That being said, it's size makes it a little more awkward than other products we've selected. This isn't a bad thing entirely, but it could prove troublesome for those who like to pack as much as they can into their luggage or packing cubes when heading out for their next adventure.
Key Features:
Offers custom support for your neck and sleeping position
Versatile applications for back, head, and shoulders
Easy to clean
Easy to carry with a snap closure
Durable but soft material ensures long life
Specification:
Brand

Dot&Dot

Model

COMIN18JU033682

Weight

1 pounds
Coop Home Goods Camping and Travel Pillow

Shifting from the unique to something a little more traditional, the Coop Home Goods Camping and Travel Pillow is an all-in-one solution for offering excellent neck support whether you're on a plane, train, automobile, or camped deep in the woods. While it doesn't have a shape that's designed to fit around the neck, the shredded memory foam interior works better than typical solid options and easily adapts to the shape of your head.
This travel and camping pillow is also breathable, which is great news for warm sleepers, giving you that glorious cool-side-of-the-pillow sensation all night long. Even if you're not a warm sleeper, you're still bound to appreciate that extra bit of comfort, particularly if you're frequently stuck in stuffy plane cabins or sweaty buses. It also acts as a great lounging pillow for the home and can give you some extra support when watching TV or sitting at your computer all night long.
Even though it looks a little bulkier, you can pack it down to fit inside the compressible stuff sack although that doesn't save on the weight. At nearly 2 pounds, it's not the heaviest item we've selected, but it's close, and when traveling, lighter is always better.
Key Features:
Memory foam construction
Compressible stuff sack for compact carrying
Breathable Stay Cool cover
Hypoallergenic and Dust Mite resistant
Machine washable
Specification:
Brand

Coop Home Goods

Weight

1.8 pounds
AMC Beanbag Travel Pillow and Tablet Stand
The AMC Beanbag Travel Pillow and Tablet Stand is a two-in-one solution to the age (or really decade) old issue of not having somewhere to hold your tablet on long journeys. It offers the best of both worlds, giving you excellent neck support with a tried-and-tested u-shape design while also providing reliable support to hold your gadget. This works by folding it inside out to achieve your desired function, and all you have to do after is sit back and relax.
You can stand it either landscape or portrait to suit your needs, making it versatile for replying to emails, reading, or streaming your favorite shows. The tablet slots comfortably into corner straps and for car journeys, you can attach it to the back of the headrest in front of you using a strong and durable elastic strap. We don't recommend trying this on planes though, for obvious reasons.
It's easy to carry and wash, and you can even use it as a comfortable cushion on your assault bike, so it's really a 3-in-1 travel pillow, even if it's too modest to admit that.
Key Features:
2-in-1 travel pillow with phone pocket storage
Elastic band secures to the car seat headrest
Landscape or portrait standing positions
Easy to hold and wash
Doubles as comfortable cushion for exercise machines
Specification:
Brand

AMC

Model

33-JO-Q200-GRY

Weight

8.8 ounces
LANGRIA U-Shape Neck Pillow

Bright and bold, this LANGRIA U-Shape Neck Pillow is entirely ergonomic to relieve neck and shoulder pain like never before. The memory foam core adapts to your position while still having enough given to be molded to achieve maximum comfort should you switch it up. The original shape is perfect for focusing on problem areas much more effectively than standard pillows.
For additional comfort on long journeys, the cover wicks away sweat and moisture to preserve the perfect napping experience whether it's a transatlantic flight or a short journey to work. The cover is also removable and designed with a hidden zipper to prevent abrasions and disruptions during your slumber. It's easy to carry, too, with a buckle fixed to the back to attach to your overnight bag, and it also lightweight enough to not prove burdensome. It is so comfortable that your sleep tracker will show almost no difference between sleeping in your own bed and sleeping during travels.
The three-button strap at the chin makes it easily adjustable to supply the correct pressure to suit you. Overall, it comes at a great price which isn't the only thing to love, and it's a great pillow for neck pain, but also to show off you like your accessories to have spark with them, too.
Key Features:
Ergonomic and contoured u-shape design
Detachable cover wicks sweat away
Memory foam construction
Adjustable strap for personalized comfort
Easily roll up and carry with a buckle strap
Specification:
Brand

LANGRIA

Weight

7 ounces
Huzi Infinity Neck and Travel Pillow




If you're looking for a top of the range airplane pillow, then look no further than our premium choice. The Huzi Infinity Neck and Travel Pillow is a high-quality product that gives you the first Mobius-shaped travel pillow for all sleeping positions. Designed to resemble something closer to a blanket, it will help you sleep better when traveling since it offers complete support and protection for your neck and shoulders while also feeling cozy, warm, and safe.
Despite this, it's light and breathable. This is thanks to the high-quality bamboo fabric, which is also antibacterial and machine washable, just in case you end up sat next to a sick child (or adult) on your flight. The design also means it blocks light and even that low in-flight buzzing noise that seems to permeate even the best headphones, giving you peace and quiet in your little slumber cave.
It's a little pricier than other options, sure, but with it, you're getting much more than just a travel pillow. In fact, it's possible you'll arrive home after a long flight and feel almost naked without it. That's okay, though, because it's not just a travel pillow, it can be any pillow you need it to be. And you can even combine it with an inflatable air mattress and sleep like a baby!
Key Features:
First Mobius-shaped travel pillow for all sleeping positions
Balances softness and comfort
Versatile pillow allows the best travel sleep ever
High-quality bamboo fabric is breathable, antibacterial, and machine washable
Multi-layered microfiber
Specification:
Brand

Huzi

Model

H1267G

Weight

1.05 pounds
Bon Voyage PUR Serenity Bamboo Travel Neck Pillow




What better way to say goodbye than with this Bon Voyage PUR Serenity Bamboo Travel Neck Pillow. Taking advantage of the wonders of memory foam, it provides optimum comfort, while the soft bamboo fabric is hypoallergenic, antibacterial and machine washable, all for just over $15, which is a bargain any day of the week.
That's not all, though. We love versatility in our neck pillows, and this has that in spades. Its design ensures it won't look out of place at home, traveling, or at the office, and provides an equally excellent support wherever or however you use it, which makes it an essential travel gift for any travel enthusiast. The snap button fastens around the neck and keeps it in place while you sleep, but can also be used when waiting to board your flight.
It's also breathable, but some customers have pointed out it can get too hot. This is no reason to not consider it, though, and while there might be a slight discomfort, there's still enough to love about it that you can probably look past this, especially if you don't fly all that often. 
Key Features:
Suitable for a variety of situations including travel, home, and office
Memory foam offers optimum comfort
Soft bamboo is breathable, hypoallergenic, and antibacterial
Machine washable
Pop fastener makes it easily portable
Specification:
Brand

Bon Voyage

Model

BV/BAMBOO/12-WHT/GRN-12X12X3.5

Weight

11 ounces
Features To Look For In The Best Travel Pillows
We recommend that you consider the following features to determine the best pillow for you.
Budget - Generally speaking, travel pillows are an inexpensive purchase, but if you do want something more luxurious or that features patented technology, you might need to push the budget a little.
Loft - How thick do you want your travel pillow to be and what kind of fill do you require? Do you want something that's filled with a microfibre that will conform and contour to the shape of your head and neck? Some of the travel pillows available on the market today also feature adjustable fillings that can be adapted thickness wise according to your personal sleep/position preferences.
Machine Washable Cover - The vast majority of pillows today feature a zippered cover that can be easily removed and are machine washable. This makes them a much more hygienic option.
Size and Space - Your travel pillow should ideally be compact so that it's not cumbersome and easily compressed into a travel bag. Alternatively, look for something that has built-in straps so that it can be attached to your luggage handle rather than having to be packed inside your carry on case where it will take up valuable additional space.

Travel Pillows FAQ
Q: Who Should Use A Travel Pillow?
A: If you are a frequent traveler of any description, then a travel pillow will come in handy but especially if you're going long haul. While many airlines do provide pillows, they're flimsy at best and generally not thick enough to offer any real support. Travel pillows are usually a minimum of three inches thick and can help passengers adjust to the unusual and unnatural position of having to sleep seated or in a more upright position than their usual reclining or flat position.
Q: What Different Pillow Shapes Are Available?
A: Below we've listed out some of the most common shapes that manufacturers use to produce their range of travel pillows.
U-Shape - These are the most common shape you will find and contour around the neck to provide support.
J-Shape - A relatively new development and designed to address some of the shortcomings of the U-Shape pillow. With this design, more versatile and comfortable chin support is provided.
Hourglass - This is an incredibly versatile shaped pillow that's not just ideal for travel and supporting the head and neck but can also be used just as easily to support the back and knees when you're at home sleeping in bed.
Wrap Style - As the name suggests, these pillows snugly wrap around the neck rather like a scarf and have elevated sides which are ideal for anyone who tilts their head to one side while they sleep.
Rectangular - These most closely resemble the pillow style you probably sleep on at home only they're designed to be more compact for travel. If you find your head slopes forward when you're in a seated sleeping position, this type of pillow won't provide the support you require.
The Importance of a Good Pillow - Healthy Back
Sign Up Now
GET THE VERY BEST OF GEARHUNGRY STRAIGHT TO YOUR INBOX