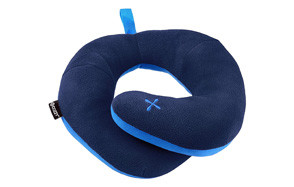 BCOZZY Chin Supporting Patented Travel Pillow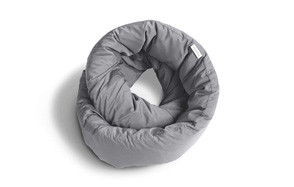 Huzi Infinity Neck and Travel Pillow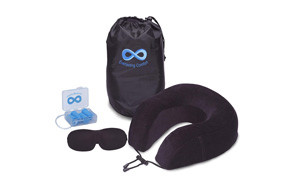 Everlasting Comfort Neck Travel Pillow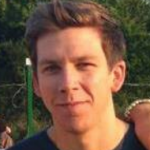 You've seen the in-flight entertainment, you've sampled the food, and now you want to sleep. Adored by travelers and jetsetters of all ages, the travel pillow is something that everyone knew had to be invented, but only after they were. It's a lifesaver on long-haul flights, providing essential support for your neck and shoulders and those who settle into an airplane seat every week are always searching for the best travel pillow to take with them to make those journeys a little more comfortable.
You wouldn't think much thought goes into making travel pillows, but it's much more of a science you'd expect. Companies consider ergonomics, breathable materials, and useful accessories to make your sleep at 40,000 feet as comfortable as possible. Even if you don't fly, they come in handy at home, on the train, and at the office (but tell no one that). You deserve to rest easy, so relax and see how the top travel pillows measure up against one another.
The Best Travel Pillow
Features To Look For In The Best Travel Pillows
We recommend that you consider the following features to determine the best pillow for you.
Budget - Generally speaking, travel pillows are an inexpensive purchase, but if you do want something more luxurious or that features patented technology, you might need to push the budget a little.
Loft - How thick do you want your travel pillow to be and what kind of fill do you require? Do you want something that's filled with a microfibre that will conform and contour to the shape of your head and neck? Some of the travel pillows available on the market today also feature adjustable fillings that can be adapted thickness wise according to your personal sleep/position preferences.
Machine Washable Cover - The vast majority of pillows today feature a zippered cover that can be easily removed and are machine washable. This makes them a much more hygienic option.
Size and Space - Your travel pillow should ideally be compact so that it's not cumbersome and easily compressed into a travel bag. Alternatively, look for something that has built-in straps so that it can be attached to your luggage handle rather than having to be packed inside your carry on case where it will take up valuable additional space.

Travel Pillows FAQ
Q: Who Should Use A Travel Pillow?
A: If you are a frequent traveler of any description, then a travel pillow will come in handy but especially if you're going long haul. While many airlines do provide pillows, they're flimsy at best and generally not thick enough to offer any real support. Travel pillows are usually a minimum of three inches thick and can help passengers adjust to the unusual and unnatural position of having to sleep seated or in a more upright position than their usual reclining or flat position.
Q: What Different Pillow Shapes Are Available?
A: Below we've listed out some of the most common shapes that manufacturers use to produce their range of travel pillows.
U-Shape - These are the most common shape you will find and contour around the neck to provide support.
J-Shape - A relatively new development and designed to address some of the shortcomings of the U-Shape pillow. With this design, more versatile and comfortable chin support is provided.
Hourglass - This is an incredibly versatile shaped pillow that's not just ideal for travel and supporting the head and neck but can also be used just as easily to support the back and knees when you're at home sleeping in bed.
Wrap Style - As the name suggests, these pillows snugly wrap around the neck rather like a scarf and have elevated sides which are ideal for anyone who tilts their head to one side while they sleep.
Rectangular - These most closely resemble the pillow style you probably sleep on at home only they're designed to be more compact for travel. If you find your head slopes forward when you're in a seated sleeping position, this type of pillow won't provide the support you require.
The Importance of a Good Pillow - Healthy Back