GearHungry may earn a small commission from affiliate links in this article.
Learn more
Tips For Packing The Perfect Picnic
When the weather starts to warm up, picnics and BBQs are on everyone's mind. It's a great way to celebrate the hot weather and socialise with friends or family. Eating outside can sometimes be less than perfect though, with soggy sandwiches, spilled liquids and sugary foods attracting every insect in the area. These tips and hacks will ensure you have a perfect picnic every time.
Portable snacks
Picnic foods are known as such for a reason – they're portable, mess-free and easy to eat without a knife and fork. Snacks such as scotch eggs, drumsticks or mini pies all make a great option for a picnic as they won't deteriorate or go soggy from sitting for hours and they travel well. Stock up your food stash with extra portable snacks such as crisps, nuts or biscuits as you won't run a risk of these melting in the heat or getting wet. And, if you plan ahead, you can keep condiment packets from takeaways or fast food restaurants to keep for picnics – they take up less room than having to bring full jars, leaving you more space for your food.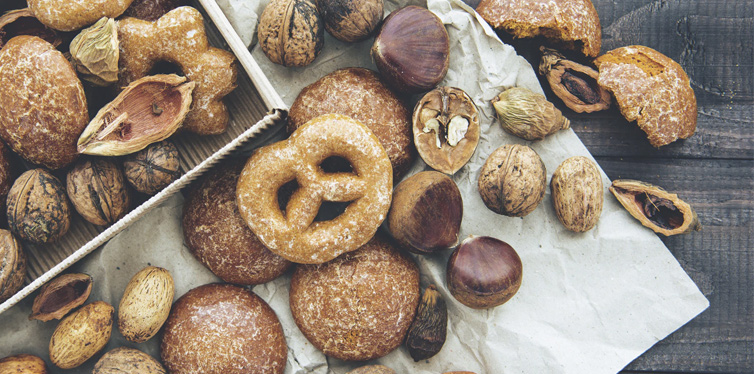 Mason jars
Mason jars may be something of a cliché these days but no-one can fault their functionality. They make an ideal vessel for picnics, from layered salads to drinks and even desserts. Mason jars come in a variety of sizes, so you can make up salad dressings and dips in smaller quantities and save the large sizes for foods or alcoholic beverages to share out once you arrive. Of course, there's no need to shell out for a specific brand – any leak-proof jar will do the trick.
Salads and sandwiches
Soggy sandwiches and limp salads are the bane of any picnic, but there are ways to avoid them. With salads, wash and prep the vegetables and store them without the dressing to avoid them becoming soggy – take the dressing with you in a separate container and dress it when you're about to eat.
When it comes to making up sandwiches, there are several ways to ensure a more appetising result. Put wet ingredients, like tomatoes or cucumber, on the inside of the sandwich and protect the bread with meats or cheeses which will stop it from soaking up excess moisture. Breads such as ciabatta or crusty rolls will hold up better than a soft white loaf, too. Alternatively, put wetter ingredients on some kitchen towel to mop up any juices while you make up the sandwich to avoid them making the sandwich too wet.
Kebab foods
Kebabs are perfect for picnics but they aren't just for savoury foods. They make a great option for packing fruit or chunks of cake into snack-sized pieces too, to save you trying to cut up food on a flimsy paper plate. Instead, get creative at home with sweet and savoury bite-sized chunks and simply pop them into your backpack cooler for travelling to your picnic destination.
Coolers
Once you've made up your food, you need some way of transporting it and a cooler is the perfect choice. They're a practical way of keeping your food cool and fresh, as well as being more hardwearing than baskets, particularly if you're taking your picnic food on a hike. Coolers come in a range of sizes and simply need an ice pack or a frozen bottle of water adding to them to keep all your food and drinks as fresh as when you first made them – an essential piece of kit for any picnic outing.
Plan your packing
Lastly, when it comes to packing up your cooler, it pays to think in reverse. There's nothing worse than being ready to eat and having to unload the entire contents of your cooler before you can begin tucking in. Instead of putting all your food on the top and then having to remove it to get to plates and cutlery, put it on the bottom and stash your serving items on top, covered by your blanket. That way, you'll be ready to eat in next to no time.