Best Airbrushes In 2022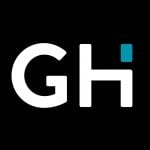 This product guide was written by GearHungry Staff
Last Updated
July 9, 2019
GearHungry Staff
GearHungry Staff posts are a compilation of work by various members of our editorial team. We update old articles regularly to provide you the most current information. You can learn more about our staff
here
.
GearHungry may earn a small commission from affiliate links in this article.
Learn more
Artists who deal in the design and creation of detailed miniature and scaled models often need help from airbrush tools. However, with the full range of models in the market today, making a choice becomes very difficult. There are very authentic brands as well as some copycat models all sold within the same space; thus, you might never be too sure of which version you're purchasing. To do away with all feelings of doubt and also to provide readers with a wide range of options, we have created this guiding article which recommends ten of the best airbrush models available for sale from leading manufacturers such as Badger, Iwata and many more.
The Best Airbrush
Badger Airbrush Model 2020-2F Kit
Our first airbrush model is the Badger Air-Brush 2020-2F Kit. This is a model designed to deliver the ultimate level in fine line detail to professional illustrators who make use of the airbrush. It comes as a full kit which contains a fine needle, and a nozzle which sprays a hairline pattern up to 19 millimeters.
The Badger 2020 Kit is an impressive model that is exceptionally comfortable to use, very precise in operation and more reliable than other competing brands. If you ever need to make use of pine paint atomization or you require fine line detail, this airbrush from Sotar is your best option. It features an elongated body, with a reasonable distance set between the paint reservoir and the trigger. Thanks to the brand's innovative track and winged design, the back lever and trigger of this unit are assembled with ease. Proudly made in the USA, the Sotar 2020 kit features a mounted color cup that accommodates large amounts of color for more extended use before the need for a refill. The Sotar airbrush kit model is the ideal airbrush for commercial and fine artists with a knack for intricate detail work. If you also need useful tools for wall painting, be sure to check out our guide to the best electric paint sprayers.
Key Features:
Large gravity feed
Micrometer setting
American made
PTFE needle bearing
Specification:
Brand

Badger Air-Brush Co.

Model

2020-2F

Weight

8 Ounces
NEO CN Gravity Feed Dual Action Airbrush
Our second best airbrush model and the favorite of many artists globally is the NEO Gravity Airbrush, a feed dual action brush designed with a cool head for more detailed works. The detail provided with the use of this airbrush is higher than many models in the market. This gravity-feed airbrush works excellently at lower air temperatures and also features a unique needle and nozzle combination, which helps deliver medium-sized and beautiful detail pray patterns. Start airbrushing now with these versatile, economical airbrushes and explore different paint styles and media with ease and comfort. The NEO Series of airbrushes are a product by one of the most trusted names in the industry; Iwata.
Besides its splendid performance, washing and cleaning this unit after use is effortless and easy to do. A purchase provides you with a unique needle, interchangeable large and medium cups that come with a funnel shape and a nozzle for more precise applications. The best airbrush compressor for use with this airbrush are the small air compressors, as they will produce a maximum of 20 psi which offers greater detail in your works. All cups are straightforward to clean thanks to their design, and they also provide artists with an efficient paint flow, which helps save time during the application.
Key Features:
0.35-mm needle
Easy to use and clean
Five-year warranty
Economical and reliable airbrush
Specification:
Brand

NEO Products

Model

N 4500

Weight

8 Ounces
Iwata-Medea Dual Action Feed Cup Airbrush
All our recommendations are based on real-time data from manufacturers and also from feedback received from several existing users. We ensure that every product we include in our list does what it promises to do and even more, and this Iwata-Medea Dual Action Feed Cup Airbrush is no exception. Over the years, we have seen the Iwata brand grown from innovation to innovation, and we have watched them create highly impressive units using state of the art materials and equipment. This airbrush model ticks all the boxes for artists and illustrators. It is an excellent dual-purpose unit which features a cutaway and a pre-set handle which aids in precise control of paint flow while making the cleaning process a breeze.
The Iwata airbrush paint uses a gravity-feed cup which allows for swift changing of colors and also for the mixing of custom colors. It offers an extremely secure fit thanks to the great threads on its nozzle, and this feature enables the artists to center the nose easily. You can make use of this brush for a wide range of media since it is known as the professional's workhorse. Around the globe, the Iwata-Medea brush is referred to as the quickest airbrush in the industry, and they're not far from the truth. For more amazing products artists will love, be sure to check out our reviews of the best drawing tablets for artists.
Key Features:
Dual-purpose, cutaway and pre-set handle
Larger threads on the nozzle
Single-piece auxiliary lever/needle-chucking guide
Larger (0.3-mm) needle/nozzle configuration
Specification:
Brand

Iwata-Medea

Model

H 4001

Weight

9.6 Ounces
Iwata-Medea Revolution CR Dual Action
The Iwata-Medea Revolution Dual Action Airbrush comes as another amazing model from a leading brand in this industry. Iwata has brought together many professionals and artists to contribute to the design of their most fabulous model yet. This airbrush features an impressive structure and an incredible performance which comes second to none. If you ever need to make use of the best airbrush in the market, think about getting the Iwata-Medea Revolution brush.
This airbrush model features the dual action top-feed system and features an internal mix of design and functionality. Ergonomics plays a massive role in the functioning of this brush, and this is seen in the units handle design. We love that the nozzle of this brush is enormous as it enables it to work together with the needle correctly for the spraying of heavy and thick paint. The Iwata-Medea brush is easy to assemble, thanks to its redesigned trigger mechanism and its more massive needle-chucking nut. It doesn't matter which of the four airbrushing levels you're on; the Iwata brand has all the airbrushes you will need at high rates you can afford.
Key Features:
A dual action top-feed airbrush
Larger nozzle and needle combination (0.5-mm)
Redesigned needle-chucking nut
Specification:
Brand

Iwata-Medea

Model

R 4500

Weight

8.8 Ounces
Badger Air-Brush Co. 100-5 (LG-F) Gravity Feed Fine Head Airbrush
There is another airbrush model from the Badger brand we have come to love. It is the Badger Air-Brush model 100-5(LG-F). This model is merely spectacular and is the number one choice of countless illustrators, fine artists, and even decorative painters. It delivers a thin lineup spray pattern thanks to its fine needle and nozzle, and also comes with a 1/3 ounce mounted color cup which accommodates a lot of paint for more extended use before the need for a refill. This 100LG airbrush model helps you to clean your work efficiently, get closer to your job to provide more detail, and also to change, and create new masterpieces.
Enjoy art once more with this fantastic airbrush kit model as a part of your arsenal. This is an impressive unit designed with a self-lubricating needle made from PTFE material. The self-lubricating nature of the group protects the needle from any form of wear. This airbrush features a one-piece trigger which is also non-slip and a PTFE head designed to aid in the efficient air flow at all times. The Badger Air Brush is made in America by a highly reputable brand, and it comes with a warranty on the needle and all other factory repairs. Our guide to the best craft knives features more awesome products for creative minds.
Key Features:
Self-lubricating PTFE needle
One-year warranty
American Made
Precision performance
Specification:
Brand

Badger Air-Brush Co.

Model

100-5 (LG-F)

Weight

9.6 Ounces
Next on our list is the Paasche Double Action Gravity Feed Airbrush. This is a model designed by the world-renowned company, TG, and as such is considered one of the most trustworthy units available on the market today. The TG airbrush is made from heavy-duty materials which enhance its durability, and the structure features the needle nozzle, needle itself and the gun which works together to deliver only the most exceptional detail in all your artworks. To assist with consistent paint release, this brush has a handle which features a needle stop, a trait that isn't seen in many other brands around the globe. 
The TG is one of the best double action gravity feed airbrushes In the world. It handles all water-based solvent-based paint with ease thanks to its PTFE packing and is very easy to clean via wiping of the needle. If you're an artist who loves high-end detail, this is the perfect airbrush for you. It can be applied with ease on models, automotive graphics, tattoos, decorating, graphic arts and many more it is developed, designed and packaged in the USA and it is the most significant model of airbrushes around today. 
Key Features:
Achieve patterns from a hairline to 1-1/4-inch
A needle stop for consistent paint release
Installed with head size (.38mm)
Made in the USA
Specification:
Brand

Paasche Airbrush

Model

TG#2L

Weight

4 Ounces
Iwata-Medea Eclipse Airbrush Gun
We have another airbrush model from the Iwata brand, and it is one amazing product you will love to have in your arsenal. This is the Iwata-Medea Eclipse Airbrush Gun, another impressive creation from the leading manufacturer of artists drawing equipment. This is an airbrush with style and precision, put together by the best professionals in the business. It is a multipurpose device which features a drop-in-self-centering nozzle, which works in combination with the unit's 0.35mm needle and its large gravity-feed cup. The cup that comes with this unit has a unique funnel shape which allows for the efficient flow of paint and also for easy cleaning.
The Eclipse Airbrush from Iwata-Medea delivers high-paint-flow, and it is designed to cover a wide range of uses which makes it familiar in the art atmosphere. It is mostly used when artists need to paint various sized areas and a variety of surfaces in large amounts. The final delivery of this airbrush includes reliability, versatility, and a fantastic performance which surpasses many competing models in the market today. The benchmark of excellence has been set, by the one and only Iwata-Medea, with this great Eclipse brand. Our guide to the best 3D pens features more products you can add to your creative kit.
Key Features:
Drop-in self-centering nozzle combination
Generous 1/3 oz sized cup
Cutaway handle
hairline to 2″ (50-mm) round spray pattern
Specification:
Brand

Iwata-Medea

Model

ECL 4500

Weight

1 pounds
Iwata-Medea NEO TRN 1 Trigger Airbrush
The Iwata-Medea Neo Series TRN brush is quite the spectacle in action. It is a trigger airbrush which has been put together to help artists undertake both fine and medium detail spraying patterns. It features the perfect combination of needle and nozzle which large and interchangeable cups which come in two different sizes, for better paint flow and easy clean-up after all your application. The dimensions of the cups aren't as exciting as their funnel-shaped design, which attracts different artists from all across the globe.
This airbrush from the brands Neo series takes a little spray of paint a long way, which is why many artists love it. It is used by many such professionals to do work on small and medium-sized spaces and work areas, which will not require a lot of painting. The operations of this airbrush involve the use of low air pressure, popularly referred to as the gravity-feed system, and this characteristic feature helps the artist deliver works with greater detail. You can make use of this airbrush if you're into cake décor, tattoo art, fingernail application, the fine arts, and other general hobby projects.
Key Features:
0.35 mm needle and nozzle combination
Includes large 1/3 oz and medium 1/16 oz. cups
Preferred when working with small amounts of paint
The gravity-feed trigger airbrush
Specification:
Brand

Iwata-Medea

Model

N5500

Weight

12.6 Ounces
Master Airbrush Multi-purpose Gravity Feed Dual-action Airbrush Kit
The Master Airbrush Airbrushing System with the G22 Precision Airbrush is one of the best-selling airbrush products on Amazon. The reason it's so popular is that it comes with a 1.5 horsepower compressor and everything else you need to start spraying straight away. Admittedly, it's a kit aimed at beginners but it's good enough to learn and grow with. You get a gravity-fed dual-action airbrush, a compressor with the all-important moisture trap, a pressure gauge to monitor and change the PSI, and a hose. Plus it comes with a small stand to house the compressor and a 100% satisfaction guarantee that protects your purchase. 
Key Features:
G22 precision airbrush 
TC20 1.5hp compressor with moisture trap 
Pressure gauge 
100% satisfaction guarantee 
Specification:
Brand

Master Airbrush

Model

ECO-17

Weight

9.58 Pounds
Airbrush Buying Guide & FAQ
Features To Look For In Airbrushes
A lot of factors determine the performance of airbrush, and without knowledge of these factors, one might invest in the wrong model and spend a lifetime in regret. To do away with second-guessing, we have outlined the most important considerations one needs to make before they select an airbrush.
Airbrush Needles - The airbrush needle is one of the keys and fragile elements which are used in paint atomization. Needles help the artist is creating a spray pattern, and they are also responsible for the mixing of paint. Needles can be damaged when they're hit or dropped with the worst case scenarios being breaking. They come in different sizes to deliver different outputs, thus depending on the look and pattern you hope to achieve, the needle size you opt for may differ.
Airbrush Nozzles - Airbrush nozzles are also extremely vital to the operation of an airbrush. Their job is to focus a low-pressure zone in front of the nozzle's tip and also to funnel the speeding air around the nozzle. The reduced pressure applied is what makes paint atomization possible immediately the color hits the air stream.
Airbrush Compressor - Though airbrush compressors are usually costly, they are considered by many as the least important factor one has to consider during the selection process. To pick the best compressor for your brush you need to know the amount of noise you and your clients can tolerate, the capacity you will lack as well as the need of electrical power; if it's essential or not.
Other Accessories - An airbrush is a tool that is used with many different attachments which determine the quality of output you produce. Manufacturers may provide all these various accessories in a kit, or you may have to purchase them yourself.
Types Of Airbrushes
Single Action VS Dual Action Airbrush - Single-action airbrushes make use of a button or trigger to control airflow to the device. This system of operations involves the adjustment of the needle depth with the nozzle, and it doesn't give way for a real-time change of the paint flow. It is the best option for those who are new to airbrushes as its very easy to learn with and maintain. Once your skills have been improved, you may see the device as a little cumbersome, since it requires a little pause if there's a need to make any adjustments.
The dual-action airbrush, however, is one that makes the control of paint and airflow effortless and swift thanks to the inclusion of a button or trigger feature. This airbrush model requires a little more practice to perfect its operations, unlike the former airbrush model, which is very easy to operate. The dual-action method is, however, more versatile than the single-action way, which is why may professional artists like to use it.
Gravity Vs Siphon Airbrush - The gravity feed airbrush involves the use of a paint cup which is located at the top of the airbrush, to deliver paint more efficiently. It uses gravity as a driving force to pull all color into the atomizing chamber of your airbrush for use. The advantage of the gravity fed airbrushes over other models is the fact that it allows for a lower working air pressure when painting fine lines and it also avoids over-spray, which saves your paint.
The siphon feed brush is different in operation from the gravity feed models. This is a model where instead of the paint bottle being found on top, it is found attached below the unit; thus, all the paint is fed into the mixing chamber via a tube. The color is then siphoned in when air passes across the tube into the mixing chamber.
Airbrush FAQ
Q: What is an airbrush?
A: Any air-operated brush tool which allows applying various media via spraying such as dyes, inks, and the foundation is referred to as an airbrush. There are multiple types of airbrushes, and they are categorized according to their method of operation.
Q: Which is better gravity or siphon airbrush?
A: The choice between a gravity and siphon airbrush is mainly dependent on the kind of output you're looking for. Gravity airbrushes will be the perfect option for you if you want to have outstanding lines with your work, or if you need an airbrush which can spray with low air pressure. Siphon brushes are known to be suitable for fine lines and detailing as well, but many artists prefer the gravity brush because it doesn't waste a lot of paint during the application process, unlike the siphon brush.
Q: What airbrush is best for miniatures?
A: Every brush on the market can be used for miniatures; it depends on the skill level of the artist. Many of the models listed above can be used miniatures to provide excellent results; thus, you can choose from the options above, and you won't be disappointed.
Q: What is the best airbrush paint?
A: Per research and from several artists, the best paint anyone can use with an airbrush is acrylic paint. This is because acrylics are incredibly versatile in operation, and they also come in different forms,' the transparent and opaque types. They have no off-putting odor and don't give off any fumes, which makes them very safe to use.
Sign Up Now
GET THE VERY BEST OF GEARHUNGRY STRAIGHT TO YOUR INBOX