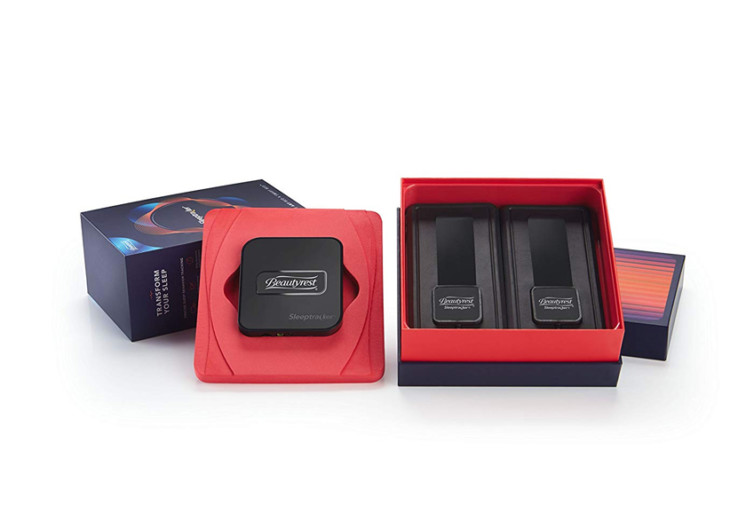 GearHungry may earn a small commission from affiliate links in this article.
Learn more
Beautyrest Sleeptracker Monitor
The Beautyrest Sleeptracker will not improve your sleep on its own. However, it does provide you with helpful insights on how your average sleep is. This way, you can make more conscious efforts in bringing changes to the way you sleep. The Sleeptracker is a smart device that paints a better picture of one's sleep.
There are many fitness trackers on the market that can also monitor one's sleep. However, the Sleeptracker is different in that it's built only for the monitoring of slumber quality in real time. Included in the device's monitoring parameters are heart rate, respiratory rate, sleep body movements, REM cycles, sleep cycles, and wakefulness, among others. Its advanced computer analyzes these data to provide the user with a clearer picture of sleep quality.
But what's the use of all these data if you cannot make substantial changes in the way you sleep? Hence, Beautyrest provides you with personalized tools and coaching tips. The technology provides sleep scores on a regular basis, giving you a head's up on your progress. It also wakes you up at the most optimal time.
One good thing about the Sleeptracker is that it works well with Alexa. There's no need to push any button or to look at any LCD screen. One only needs to ask Alexa and she will give you instant answers to what you want to know about your sleep.
This sleep tracker comes with two sensors, one for each side of the bed. As such, the sleep data for you can be different from that of your partner. This will help you gain a better understanding of how well your body is resting at night.
The Beautyrest Sleeptracker is a system that's dedicated to providing you with the right tools for better sleep. It's a neat device and one that works like magic.