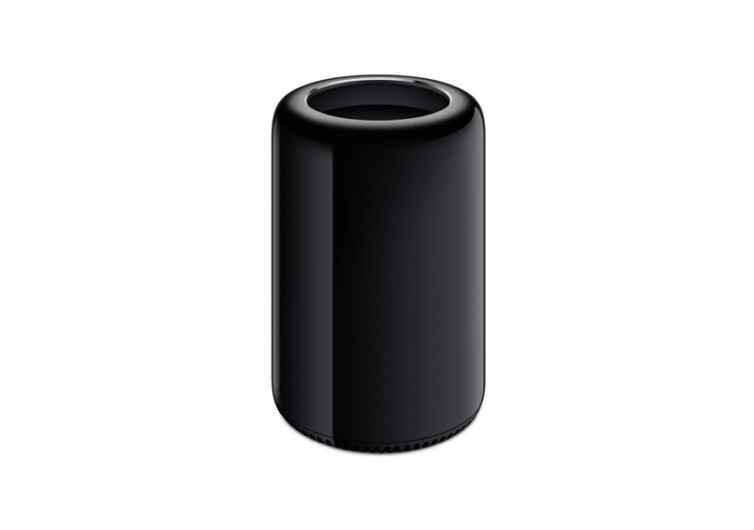 GearHungry may earn a small commission from affiliate links in this article.
Learn more
Apple Mac Pro Desktop
This version of the Apple Mac Pro desktop runs like a well-oiled machine and gains good customer traction. It is powered by a 6-core Intel Xeon E5 Processor with an ultrafast SSD storage. It guarantees high performance such that many users were able to conveniently perform music production. Some customers, however, find the device's cylinder shape not too pleasing.
Specifically, this Mac Pro desktop 6-core Intel Xeon E-5 (3.5GHz) is known for providing an enhanced performance due to its cloud architecture. Tech experts even claim that Xeon E5's architecture is highly similar to the new i7 architecture. You may also boost its present band to 3.9 GHz.
Further, it has dual AMD FirePro Graphics (D500) that translates to enhanced video game performance. Multiple graphics allow computers to run games or other 3D images at faster frame rates and higher resolutions. If you're an avid gamer or your line of work involves video editing, this Apple Mac Pro will certainly serve you best. The downsides include high power requirement and non-compatibility with some applications.
Storage capacity wise, the device has 16GB RAM and 256GB SSD, enough to fuel your basic applications, including space-extensive video and music production applications. But should you require more storage, investing in external storage is relatively easy. This Apple Mac Pro device has 4 USB 3 ports and 6 Thunderbolt 2 ports. You can connect as many devices as you can simultaneously.
Lastly, the OS is MacOS Mojave, a recent model, that provides a comprehensive dark mode, heightened security and privacy protection, and convenient document and media file management.
Like all other supreme performance Apple devices, this desktop will cost you more than a thousand bucks. Based on design and performance features, it's intended for professionals. But there's nothing that prevents ordinary users from investing in a sleek desktop if the capital and maintenance cost are immaterial.