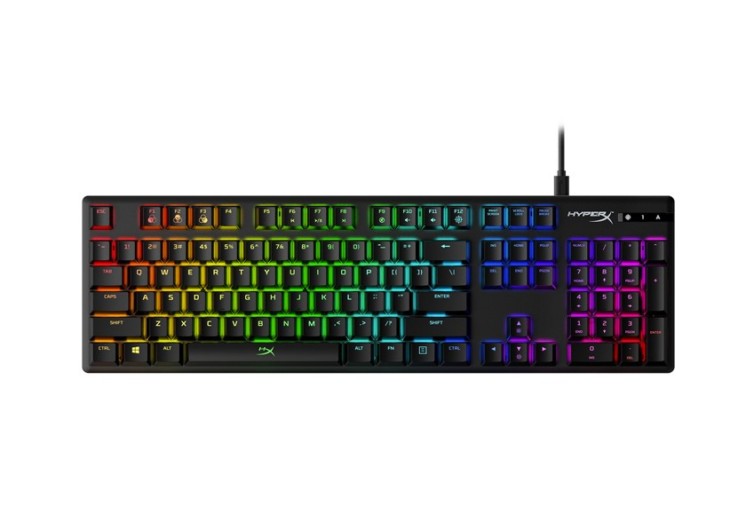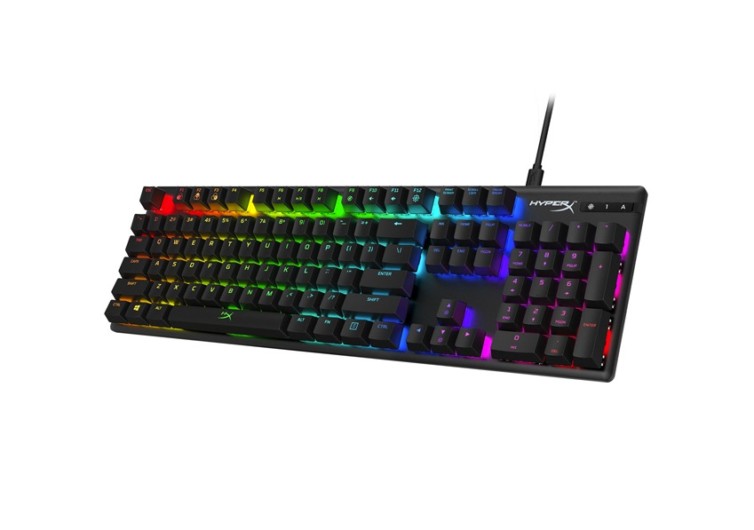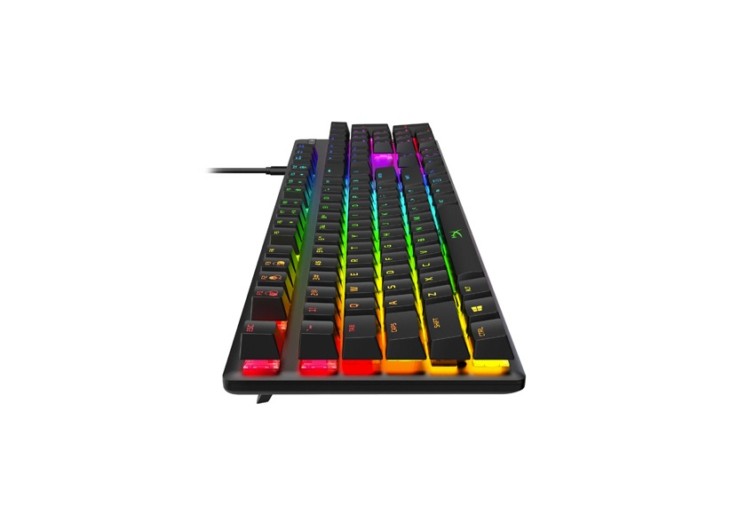 GearHungry may earn a small commission from affiliate links in this article.
Learn more
HyperX Alloy Origins™ Gaming Keyboard – Mechanical Accuracy and Flair
We've all got a friend, or maybe you are this person, who has an expensive and impressive gaming computer set up. We're not talking Xbox or Playstation; this is PC gaming at its finest. Gamers will often spend hours in their chairs, punching keys and need a combination of comfort, accuracy, and rapid response times from every piece of equipment. As far as keyboards go, a gaming favorite is the Hyper X Alloy Origins™ Mechanical Gaming Keyboard. This keyboard is a compact yet sturdy keyboard with HyperX mechanical switches so you can pound keys day and night with no change in performance.
The Switches
The hallmark of this mechanical keyboard for gaming is the HyperX mechanical switches. There are three types of key switches available, and you can select which version you'd like on your Alloy Origins keyboard. The HyperX Red key switches are a linear switch; they are built for speed and repeated key presses. The HyperX Blue is a clicky key switch. When you press these keys, they provide audible and tactile feedback. The Blue switches are slightly slower than the other models but give the best feedback and clicks. The HyperX Aqua provides an in-between option. They provide tactile feedback like the HyperX Blue; however, they are faster and deliver less audible and tactile feedback. Your selection of mechanical key switches will depend on your primary games and use for the keyboard. If your gaming requires rapid, repeated pressing, you'll love the speed of the HyperX Red. If speed is less of an issue, and you are a writer who loves key clicks or needs feedback, the HyperX Blue should be your choice. If you have varied uses for your keyboard, the HyperX Aqua is an excellent choice.
The Build
Now that we've discussed the keys let's talk about the rest of the keyboard. The entire keyboard is aircraft-grade aluminum, so even if you aren't taking your gaming into the clouds, this keyboard can handle any abuse you throw at it. The keys are elevated and have exposed LED lights underneath for a flash of style. You can even customize the RGB lighting pattern with the HyperX NGENUITY software. This same software allows you to customize macros and other effects on your keyboard so you can make it all your own. For even more customization, the keyboard has three elevations, so you can choose the lift that is right for you. If you need to take your keyboard with you for on-the-go use, you've got a detachable USB-C cable available.
Bringing It Home
Suppose you're ready to add this incredible keyboard to your gaming or home computer set up. In that case, you can snag it off the HyperX website for $110, which is a pretty reasonable price for a high-end gaming keyboard that is so customizable. We love this keyboard's versatility and accuracy. Make your keyboard all your own with the HyperX Alloy Origins Mechanical Gaming Keyboard.