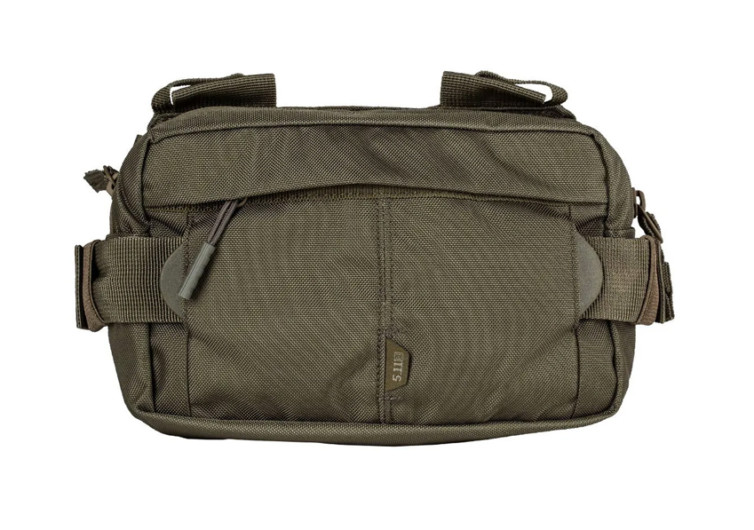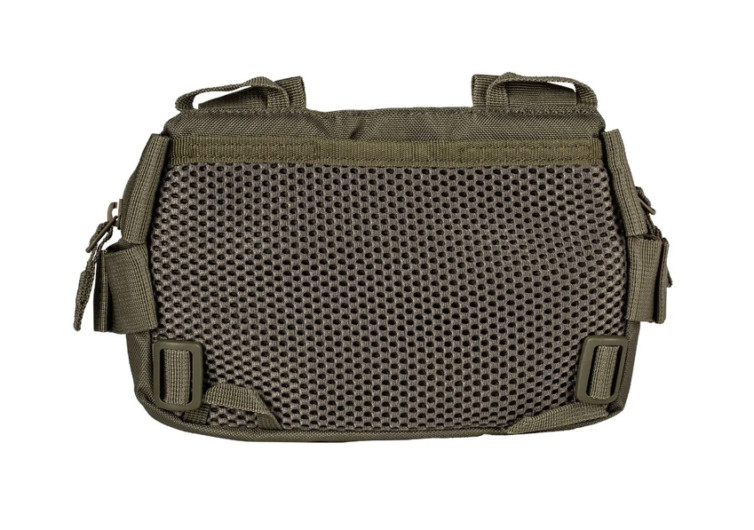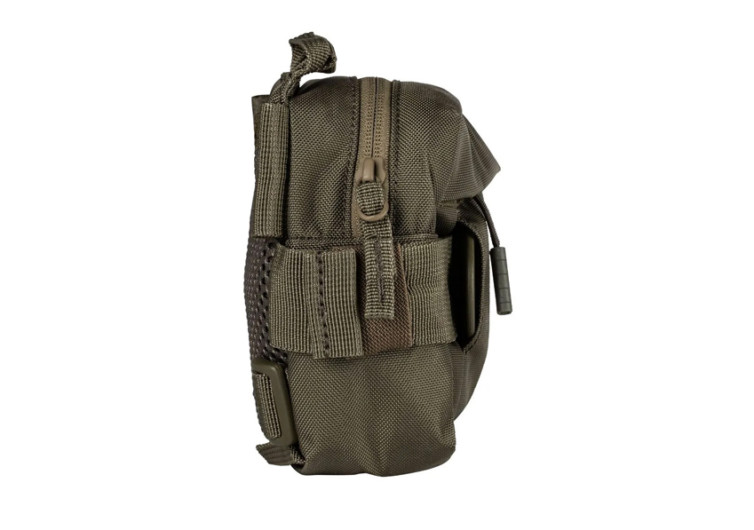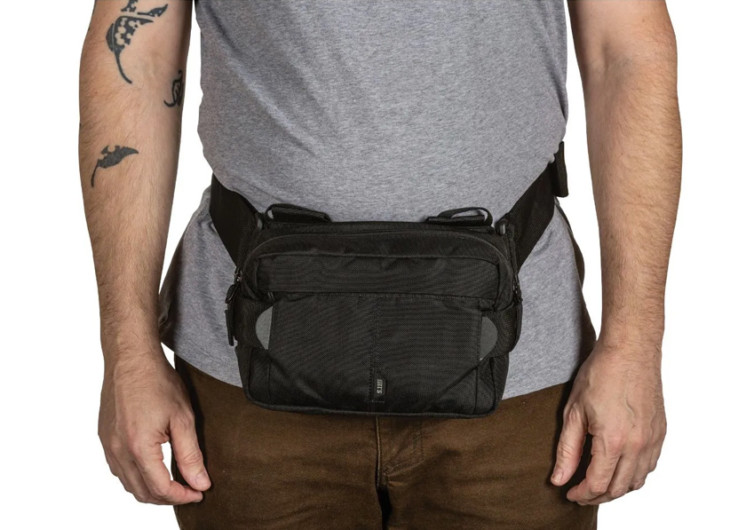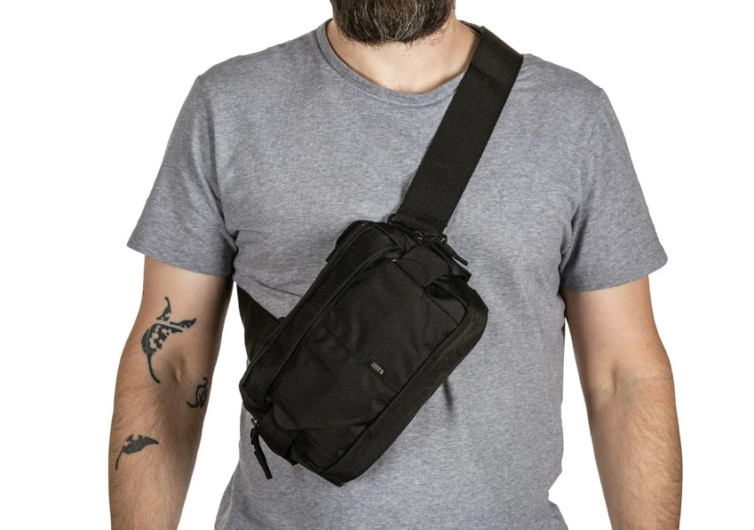 GearHungry may earn a small commission from affiliate links in this article.
Learn more
5.11 LV6 Waist Pack
The LV6 is a versatile waist pack that can double as a crossbody bag. It offers enough flexibility to make it an important component of your backpacking gear. 5.11 Tactical designed the LV6 to be the ultimate in EDC and CCW gear.
As a tactical gear, the LV6 provides enough storage compartments for different items. One can secure a handgun in its spacious main compartment, while also slotting in a few pistol clips. There is a slip compartment that 5.11 designed to be as stealthy as possible. It sits between the back wall and the main storage compartment. This 'invisible' pocket comes with a hook and loop closure for security.
5.11 Tactical created the LV6 with exceptional weatherproofing. The company utilized 840-denier nylon fabric in the construction of the fanny pack. This gives the bag sufficient water resistance to help keep your items safe inside.
One can wear the LV6 in four different ways. However, it is possible that you can further extend this to suit your needs. It can be a reliable handbag or a secure crossbody bag. The LV6 can also serve as a nifty waist bag. And if you already have the LV18 tactical backpack, the LV6 should be a great companion. It can extend the storage capabilities of your backpack.
The LV6 also features a removable gatekeeper. It also comes with an adjustable shoulder strap that allows you to use it in different configurations. There is an extra webbing strap that helps stabilize the LV6 when used either as a waist pack or as a crossbody bag. There are compression straps on the sides of the 3-liter waist bag, too.
The 5.11 LV6 Waist Pack is a worthy gear to help you carry your important stuff. It is versatile enough to make it an important part of your everyday gear.