GearHungry may earn a small commission from affiliate links in this article.
Learn more
Reasons To Own a Dog
Dogs are considered to be "men's best friends" for a reason. Your puppy is going to love you unconditionally, thinking of you as the master of the universe. You don't have to be rich, successful, or beautiful – your dog is going to love you no matter what. But, the sense of affection that pets provide is not the only reason why every man should get a dog. In fact, we can think of at least 10 more reasons!
1. Getting a Dog Will Change Your Life
Getting a puppy is almost as you're getting a new family member. Your life is going to turn upside down. In some aspects for the better, in some aspects for the worst. At least until you get used to the new member of your household.
Euphoria starts even before the dog arrives in your home. You need to go shopping to get everything your new friend is going to need – dog bed, bowls for food and water, leash, toys, food, and so on. You will also want to learn more about having a dog, so you'll probably be reading and watching about dog training weeks before the puppy comes into your home.
And once it arrives, your whole world is going to start revolving around the puppy. We guarantee that you will want to spend as much time as possible with it, ensuring that your new pet gets all he needs for a proper development. And you will want to introduce your home's new resident to your friends and family. In turn, this will do great for your social life.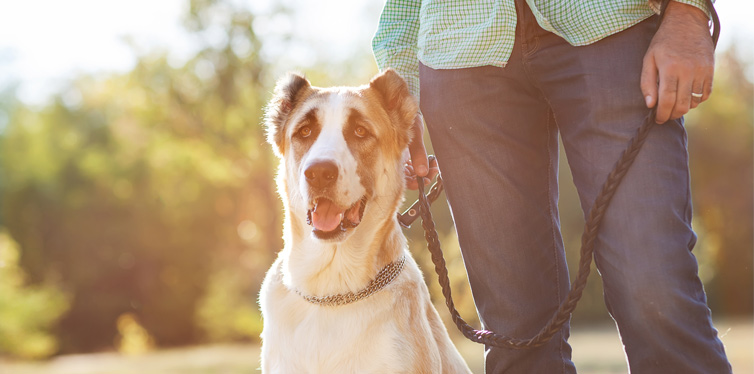 2. A Dog Will Make Boredom Go Away
No matter time of day, dog is always up for fun. These animals are always cheerful and ready to play. What this means is that every time you get bored, you will have someone to chase the boredom away. If your friends are tired or busy, you can have real fun with your dog.
Just go to YouTube and see how fun these animals can be. This website is full of funny videos with dogs doing all kinds of crazy things. Speaking of YouTube, a fun fact is that there are more dog videos online than cat videos. And while we're on the subject of YouTube videos, that's where you can find help in training your dog into becoming even more awesome. You can teach your dog to catch, shake hands, roll over, or even play dead.
Actually, dog training is extremely important thing, which you need to start performing while he's still a puppy. With a proper training, your pup will grow to become a disciplined dog that will not chew furniture, be aggressive to people, or chase cats and other animals each time he's get such an opportunity.
Another reason why we advise training the puppy is that this can be pretty interesting for the owner of the dog. Teaching a human with whom you can talk to a new skill is something that would make you feel proud. Now imagine teaching a new skill to an animal. Once you see that your dog is actually responding to your commands, you're guaranteed to feel good about yourself. The best thing is that dogs are very smart animals, so you will probably see some awesome results in no time.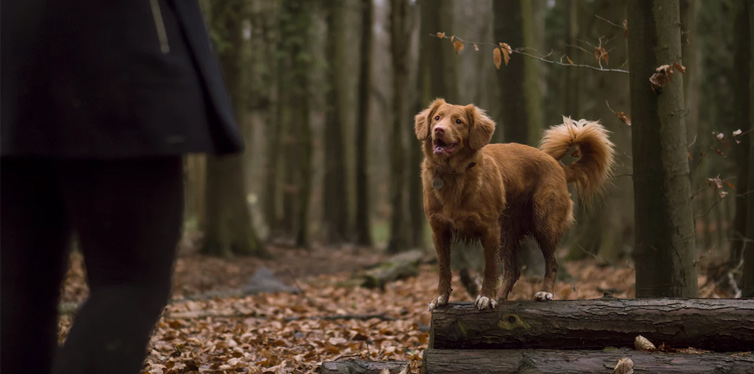 3. Your Dog Will Make You a Better Person
If you're single, you will definitely do good with a dog. It's not just because he'll keep you company but also because your dog will teach you how to be more responsible and less selfish. Even if you used to share a room with someone at college, you didn't have to watch over them every day. People are self-sufficient, pets aren't. A college roommate won't die if you don't feed him, but your dog will.
But, it's not just about feeding, there are many duties that come with having a dog. You will have to take him out for a walk, which is usually followed by picking up feces behind him. You will have to take him to the vet's every now and then to check up on his health and have him receive all the vaccines dogs need.
On top of everything, you will also need to play with your dog regularly, otherwise, he'll get depressed, fat, and lazy. In order to have a healthy, cheerful dog, you will have to invest your time, money, and effort. But, we guarantee it will pay off!
4. A Dog Will Make You Live an Active Lifestyle
You may be enjoying every single moment of bachelor's lifestyle, but in a few years, you'll have to settle down. And when the kids come, you will have to change your habits in order to become a good parent. Having a dog is a good exercise for getting ready for family life. You will get someone to care for other than yourself.
A dog is a real-live alarm clock that will wake you up, no matter how hard hangover you might be having. If he's hungry, you will have to give him breakfast. If he needs a wee, you will have to take him out for a walk. If he's bored, you will have to play with him.
So, basically, having a dog means that there won't be any wasted hours. He won't let you sleep in bed all day. Your life will become much, much more active as soon as he moves in with you.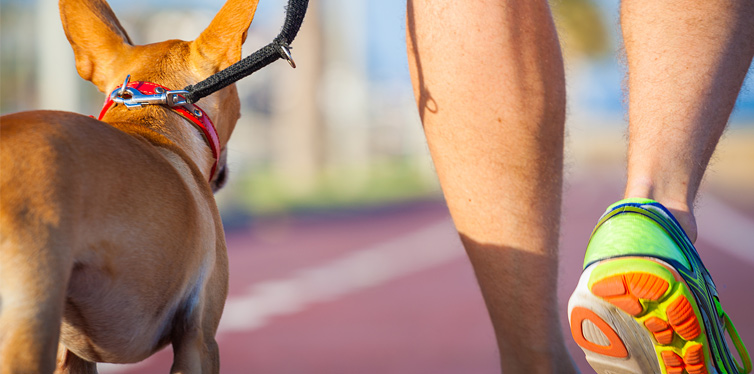 5. Your Furry Pal Will Make You More Punctual
Dogs like routine and their internal clocks work amazing. They like waking up at approximately same time every day, not to mention that they like their meals served at certain hours. And your job is to ensure your dog gets all he needs at the right time.
In order to do that, you will have to keep those thoughts somewhere at the back of your mind at all times. If you forget to perform some of those tasks, your dog will hurt. Or maybe your furniture will, if your doggy is a vengeful little bugger.
Keeping up with the schedule of those tasks might be difficult for you at first, but over time, it's gonna get better. You're going to become more punctual, but also more productive and better at organizing your time. In turn, this change in your personality is going to affect other aspects of your life. Who knows, you might even get better at your work!
6. Dogs Boost Your Mood
Even cancer patients are encouraged to get pets as they can give them a new hop, making the therapy more bearable. Of course, you don't have to be sick in order to do well with a dog. If you feel down due to work, broken relationship, or whatnot, getting a dog will help you get through the difficult period.
A number of studies have been conducted to find the connection between owning a pet and fast recovery times. And the results shows that pet owners have lower blood pressure, as well as much better mood than those who've decided to stay away from animals.
It's not a big surprise that the science has proven that dogs can improve people's mood. After all, they're cute and cuddly, not to mention that they always seem cheerful. Every time you feel down and depressed, you just need to take a look at your four-legged friend and all the worries will go away, at least for the moment being.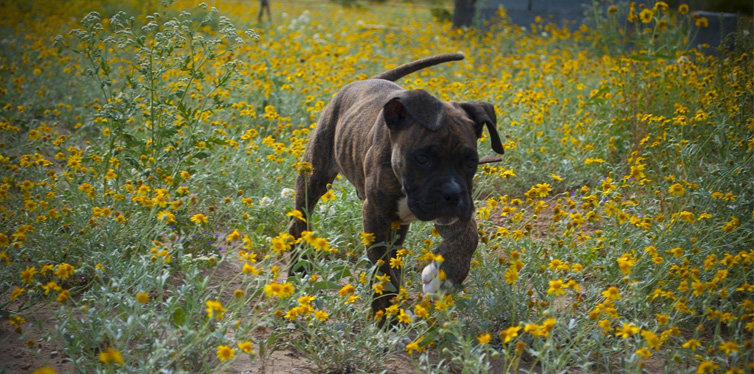 7. Dogs Keep Pests Away
Your pup might be sweet to you, but for pests like mice and bugs, he's the personification of pure evil. No matter how big the dog is, you should always remember that his ancestors were wolves. And the predator instinct will kick in as soon as he spots annoying pests.
Although he might not be very good at catching mice and other pests, your dog hasa distinctive smell which other animals can recognize from a long distance. So, the mere fact that you have a dog in your home might be enough to keep other animals away.
Apart from keeping you and your property pest-free, your dog will also be your bodyguard. Again, it has everything to do with his ancestors. Millions of years have passed since wolves evolved into dogs, but they still share a number of identical genes. One of those genes tells them to keep the leader of their pack safe and sound. And considering that for your dog, you are the pack's leader, you can be sure he would give his life for you.
8. Your Dog Will Protect You
If someone attacks you, you can be sure that your dog won't back down. He will stand up to them and protect you, no matter how big the risk is. Apart from guarding his owner, the dog will also guard the property. Even if he seems not to care about what's going on in the house, the chances are that he would react ferociously if the burglars tried to get in the house in the middle of the night.
Furthermore, some dogs like to bark every time someone tries to get into your home or just stands in front of it. So, they're basically like living doorbells. And having someone to alert you when visitors are coming is definitely a good thing. You'll have time to get ready for the visit or pretend you're not home.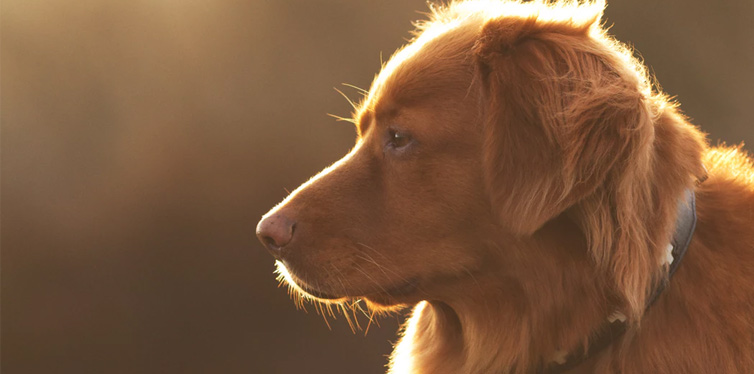 9. Dogs are Chick Magnets
We know it's gonna sound lame, but we'll say it anyway – dogs are chick magnets. Having a dog shows that a man is responsible enough to care for another living thing. For the time being, it's a dog, but in the future, it'll be a child. So, the fact that you're walking your dog means that girls will think of you as a suitable partner for raising the family.
Moreover, your dog can be a great icebreaker. If you can't think of a way to approach a girl, you may let your dog break the ice for you. She's guaranteed to fall for the charm of your four-legged friend. Not many girls can resist the charm of a wacky four-legged pup. And if she doesn't fall for your cute puppy, who cares! You don't need such a person in your life anyway.
10. Having a Dog Isn't Expensive
Having a dog does come with a cost, but it doesn't have to be big. In fact, you and your puffy friend don't have to waste too much money. Depending on the size and the breed of the dog, you might not need to spend more than just 20-30 dollars on him per month!
First of all, you can save a lot of money by adopting a rescue dog rather than spending money on buying one. There are lots of abandoned dogs out there, who would love to become your friends and loyal servants. Adopting a puppy means you're doing a good deed. And the dog will cherish you for that.
The next item in your dog budget list is food. Your puppy needs to get a proper amount of nutrients every day. The good news is that dog food isn't expensive and you can supplement it with the leftovers. Rather than throwing the leftovers away, you can save them in a bowl and give it to your four-legged friend once his feeding time comes.
You will have to get a dog bed where your pup will sleep, a leash to take him for a walk, an anti-flea spray or shampoo, and so on. You will need to pay for some vaccines, but that's something that's required only once or twice a year.
And that's about it when it comes to expenses of owning a dog. Considering all the things he'll give you in return, the expenses are negligible. You ought to look at owning a dog as an investment in becoming a better person!