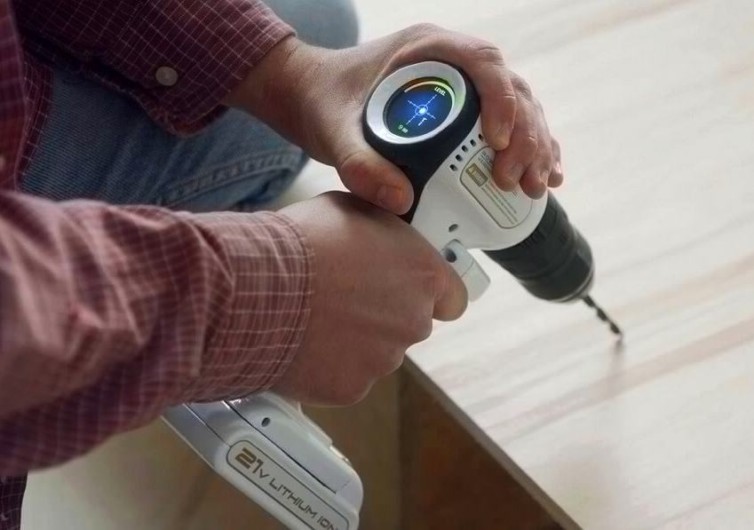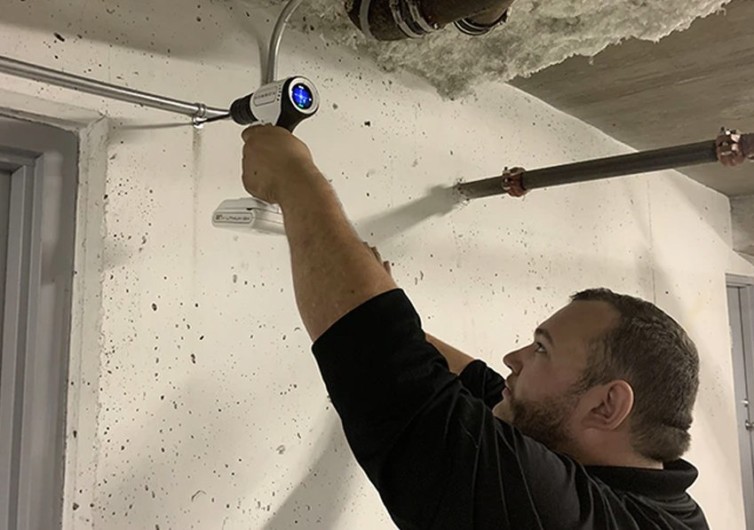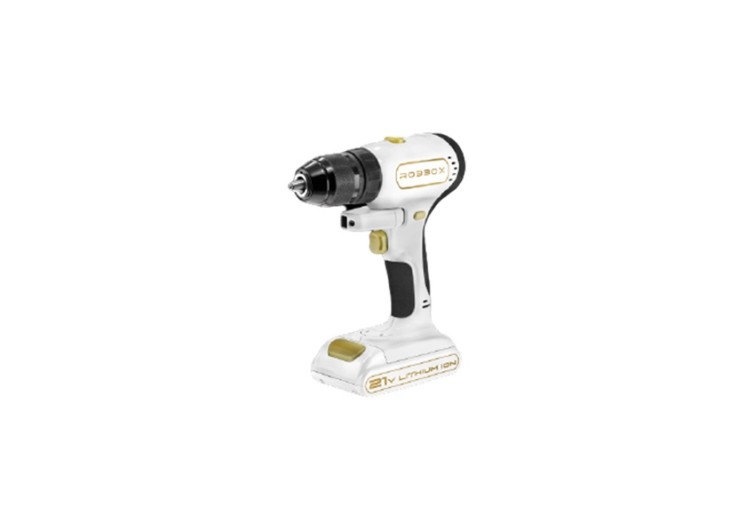 GearHungry may earn a small commission from affiliate links in this article.
Learn more
xDrill – The Drill Reimagined
Home improvement projects can be daunting, but with the right technology and tools, you can cut through the dread of screwing something up and open up possibilities. The xDrill is the first tool to start with, combining three essential tools — a tape measurer, a leveler, and a drill — into one incredible cordless drill.
DIY projects can be challenging two people, but attempting them by yourself can be a nightmare. The xDrill mitigates the screw-up factor by integrating a leveler and tape measurer into the drill with an LCD screen, so instead of four hands, you barely need one.
Specs
The xDrill carries typical features of a drill — battery, reverse functions, speed, and torque — and integrates laser-measuring technology that produces drill point coordinates, offers depth control, and provides distance readouts. Set the depth to which you'd like to drill, and the drill uses its integrated laser to automatically stop the drill once the bit khas reached that depth. With a 180-degree rotating laser on the top and bottom, you may never need to return to your measuring tape again.
The digital on-screen leveling removes any need to mark up your freshly painted walls with pencil marks and a lever. It can provide custom angle leveling, and a quick double-tap of the screen will save the angle measurement for you.
The cordless xDrill has intelligent speed and torque; specify the material and bit size your task calls for, and the xDrill will automatically calibrate the torque and speed necessary to get the job done. If you'd like to call all of the shots, there is a digital manual torque setting and a physical quick speed/torque lever on the top of the drill.
The xDrill App
Keep track of your projects in the xDrill app, available with iOS and Android devices. The app allows you to save measurements taken on the xDrill, so you're not kicking yourself for forgetting your scratch paper with the room measurements. Moreover, the app features a tool locator function akin to FindMyPhone. Never again will you be running around a job site for your misplaced cordless drill; you can even lock it remotely to deter thieves until you find it. Nifty features like user profiles, usage data (run time), torque, speed, and a record of the number of times the drill has taken a tumble.
Behind the Design
Designers at Robbox are casual home DIY-ers with a knack for tools, and they want you to be completely satisfied with their product. The xDrill includes a 1-year, worry-free, accidental damage repair warranty. The package comes with a charging dock, battery, and case. Powered by a brushless digital motor and a 21volt battery, the corded charging station will power-up the drill in 45 minutes for 2 to 3 hours of moderate use or 1 hour of vigorous use. The comfortable ergonomic handle makes getting 3hours of usage easy on your hands and wrists.
The xDrill is not readily available yet. It is in its Kickstarter phase and bringing this innovative drill to fruition requires pledges. The xDrill will ship March 2021, and you'll receive early bird pricing if you pledge now, which is up to 33% off retail. MSRP after the initial launch will be $508.
Your xDrill
Having the right tools makes any project substantially easier — anyone can be a handy DIY-er with a resourceful attitude and the correct device. The xDrill is that tool, so stop fumbling with levers and tape measurers and pledge your support of the xDrill today.