GearHungry may earn a small commission from affiliate links in this article.
Learn more
How To Choose A Dive Watch
Although there is a wide variety of so-called dive watches out there, lots of these are simply fashion pieces dressed up to look like dive watches. Perhaps they look the part, but underneath the surface, they are useless for underwater and won't last too long at any serious depth when you dive.
To help you find a useful and great looking dive watch though, we will look at the six most important functions it should have.
Water Resistant
Unsurprisingly, a dive watch needs to be water resistant. This goes without saying, that you don't want to be stuck in the middle of the ocean with a dive watch that can't cope with the depths and water pressure. The recommended minimum a dive watch should be water resistant for is 200 metres in depth. It, therefore, should meet the ISO-6425 requirements which are an internationally recognised standard. This means that a dive watch should be able to handle a pressure rating of 25% than the stated depth. So if the manufacturer states it is capable of handling 200 metres, it should have passed a test for 250 metres.
Structural integrity and strength are therefore important when it comes to the engineering behind the watch. Extra components are often used, such as Helium escape valves, beefier cases or even thicker crystals to help withstand over 1000 metres depth.
Surgical grade titanium or 316L stainless steel should be used to make the case.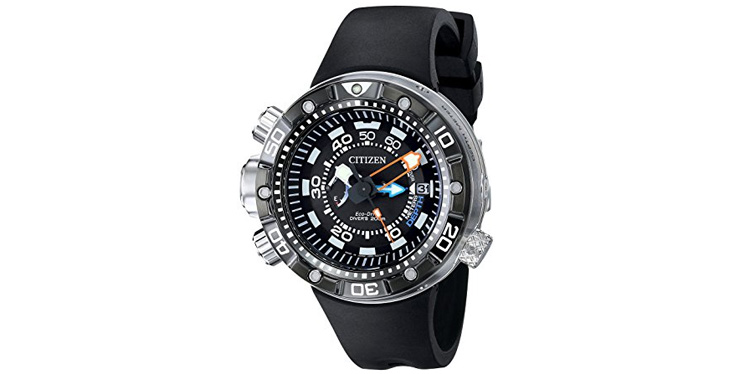 Screw Down Back Case, Pushers and Crown
The case back and crown are considered to be the most vulnerable parts of a watch. So it makes sense that these are tightly sealed as possible, using a screw down kind of mechanism with robust gaskets to completely seal the watch off. Before each and every dive, make sure that the crown and every pusher is screwed tightly and ensure your watch is wound up.
Uni-directional Bezel That Rotates
Any good dive watch worth its price tag should have a bezel that is uni-directional and rotates with a luminously coloured marking at the 12 position. This crucial little bezel helps you to measure how much time has elapsed quickly and without much hassle. As it is uni-directional, it prevents the dial from moving backwards while you are diving, which can make you think you have more time left than you actually have. Even if it is knocked and moves, thanks to this safety feature it means you will probably go to the surface earlier rather than later.
Clearly Visible
It can be incredibly dark under the water, particularly the deeper you dive. You need to find a watch that is crystal clear and easy to read. All of the indicators such as the dial face, markers for hours and hands should be large and tidy.
Resistant To Corrosion
One crucial aspect of a dive watch that is forgotten about or only thought about as an afterthought is how resistant it is to corrosion. Cases should be made of high-grade titanium or stainless steel. Rubber and ceramics are also great materials. Plastics become brittle in time so should be avoided.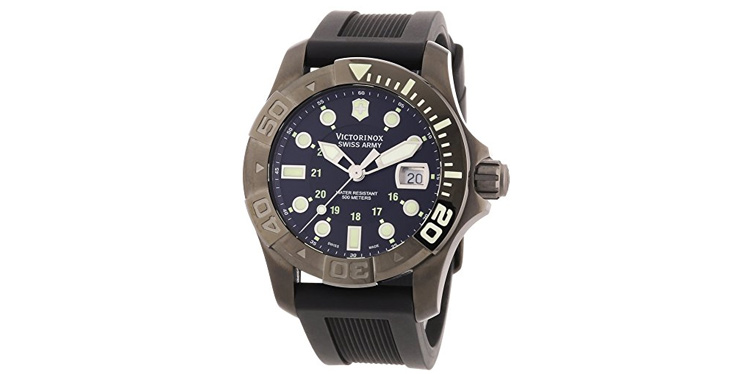 Special Strap Or Bracelet
Look for a strap that works well regardless where you are, particularly if you intend on wearing your dive watch as a day to day piece as well as under the water.