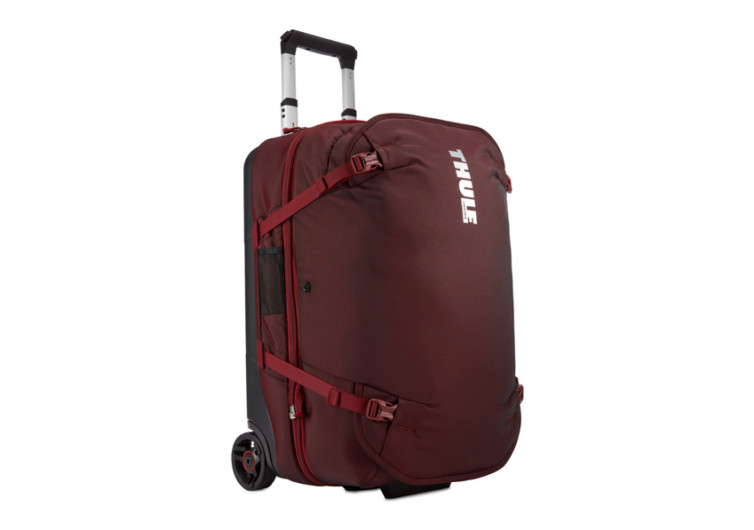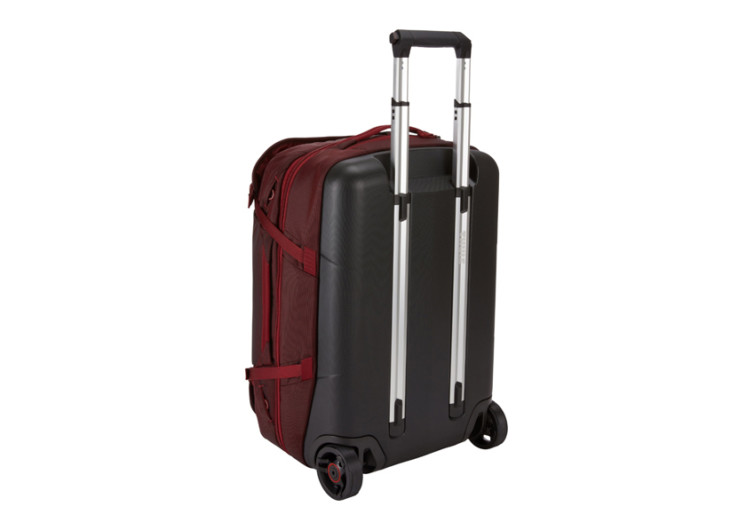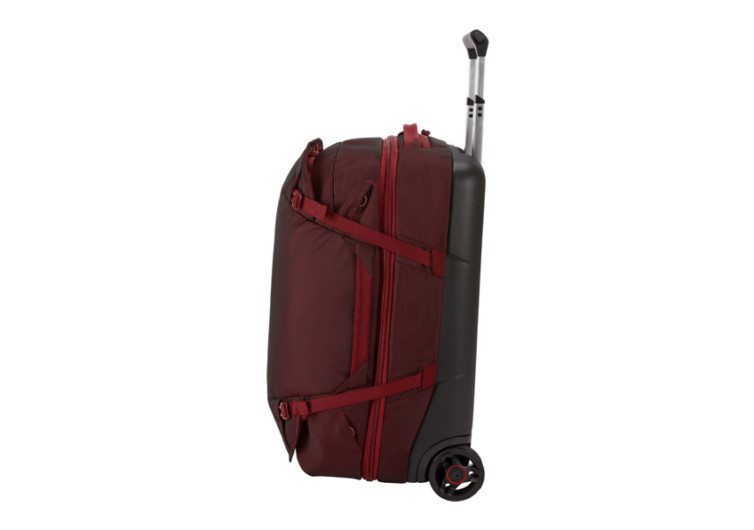 GearHungry may earn a small commission from affiliate links in this article.
Learn more
Thule Subterra Rolling Case
Going on a holiday requires thoughtful packing not only of one's travel essentials, but also everything else that will make such travels more enjoyable, fruitful, and meaningful without having to burden oneself with the load. While most vacationers will choose several pieces of luggage to tow to their destinations, a great number prefer to travel light. If you're one of them the Subterra should come in really handy.
Weighing in only at 7.6 pounds, this travel bag on wheels is fully capable of filling its cavern with a week's worth of clothes and other holiday essentials. Many are surprised that this small-looking, compact travel bag actually packs 56 liters of space, perfect for cramming half the contents of one's closet while still passing through airport gates with the Subterra classified as carry-on luggage.
The 3-in-1 design of the Subterra is perfect for coasting down the hallways of airports and streets of one's travel destinations. The telescoping handle makes coasting a breeze while the rolling wheels help ensure the load is equally transferred to the ground upon which these disks roll. Two separate bags make up the Subterra, giving travelers the versatility of choosing which compartment will accommodate which travel essential. And when everything's packed and ready to go, the two can be unified into a singular unit for optimum portability.
The dual storage compartment of the Subterra is perfect for separating the clean from the soiled and dirty or however one wants to compartmentalize. Splitting it in two gives the convenience of carry-on luggage while strapping it together frees one's hands for more items at the airport's duty-free shops.
One need not fluster over some bulky travel luggage as the Subterra can provide the solution. Its unique 3-in-1 design helps ensure a more hassle-free holiday vacation for one or two.