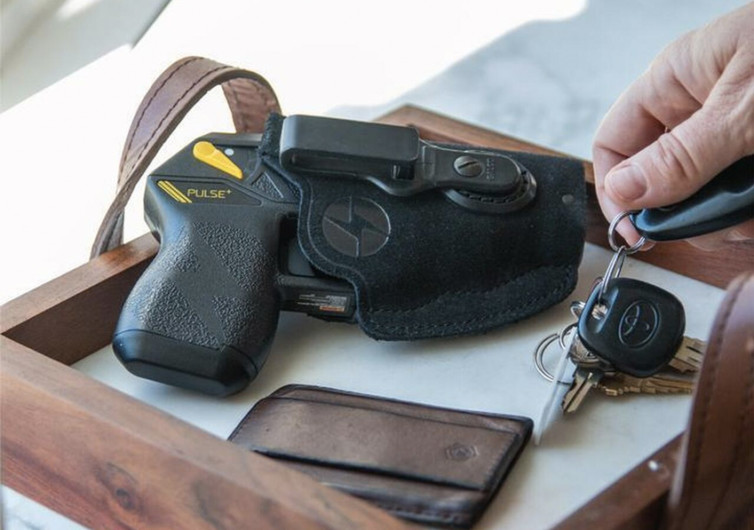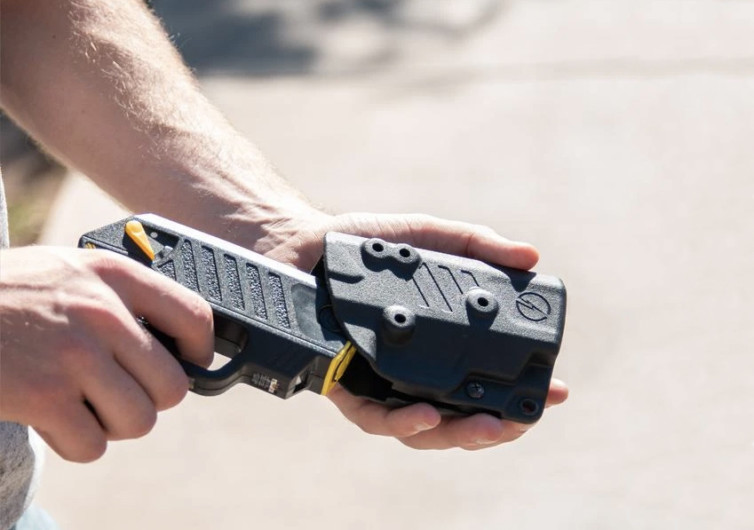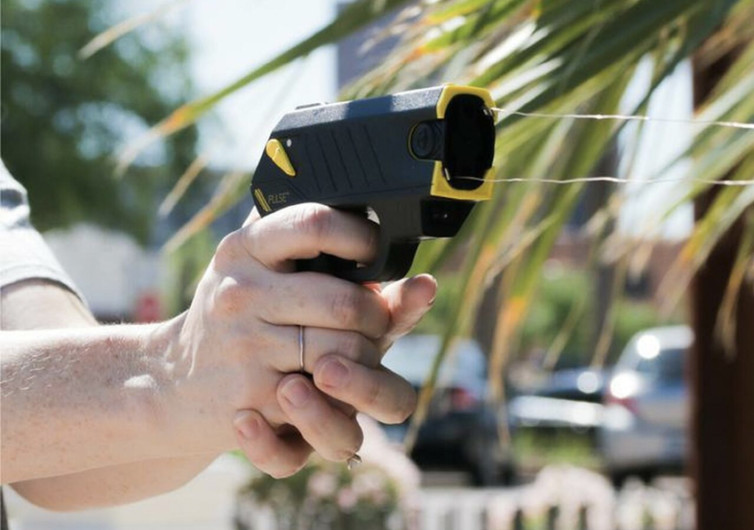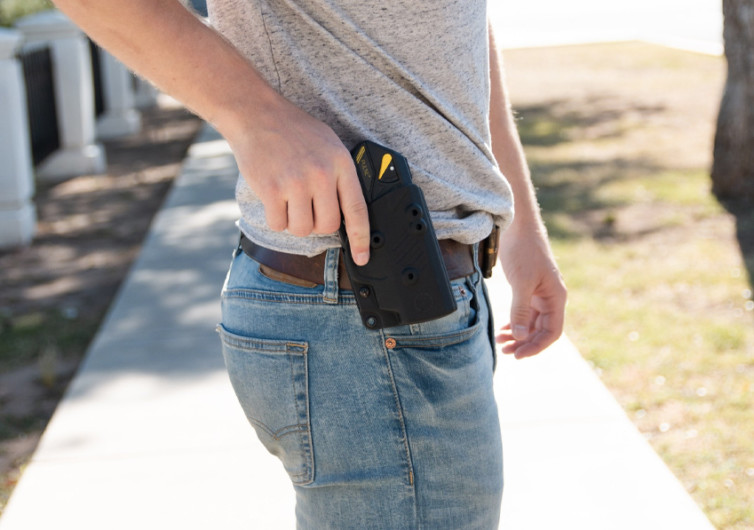 GearHungry may earn a small commission from affiliate links in this article.
Learn more
Taser Pulse+ – The Best Self-Defense is Non-Lethal
Taser believes that non-lethal self-defense weapons are the best self-defense on the market. Their Pulse+ gives you the confidence you want wherever you go with a 30-second muscular override and app-integrated 911 responders. Would-be attackers, beware.
Taser has been dedicated to a less violent world for years and has made it its mission to bring self-defense to a less lethal — yet more effective — end.
Taser Pulse+ Top Features
The battery-operated Taser Pulse+ has a 15-foot shooting range and provides 30 seconds of electrically-powered muscle override, giving you enough time to get away to safety. This taser is a lightweight and convenient self-defense device that packs a powerful punch at a mere eight ounces. The Pulse+ includes a battery indicator light, a high-visibility flashlight, a targeting laser, and shaved safeties for easier toggling from on to off.
Each Taser Pulse+ comes with two cartridges, replaceable CR123 batteries, and a conductive practice target to ensure your aim is true.
Ergonomic and Easy-to-Use Design
The Taser Pulse+ comprises an ultra-durable, high-impact polymer, which means it can take a hit and keep on working. This polymer allows the shocking components to function properly without interfering with your own safety. The comfortable, textured grip means that you can hold on effectively no matter the elements.
There are two holster options to keep the Taser Pulse+ on you at all times — a waistband clip and an integrated belt loop for fast access. They also provide a safe place to holster your Taser in a purse or backpack if you're just looking for a backup option.
Noonlight 911 App
Integrates with a Noonlight app that connects your Pulse+ device to your phone. Noonlight sends emergency response personnel to your location as soon as you fire your self-defense device. Noonlight will both text and call you to make sure you are safe; at this point, you can either cancel the alarm or speak directly to a 911 dispatcher. That's right; Noonlight calls 911 for you. Start off with a free trial, but you will have to pony up if you want to keep it running.
Safe Escape Guarantee with Taser Pulse+
Taser takes its dedication to safety and self-defense seriously. The Pulse+ comes with a Safe Escape guarantee — if you fire your Taser in self-defense and you have to leave it at the scene to make it to safety, the company will replace it with a new Pulse+ free of charge. That's right; free of charge. No need to worry about replacements if it's worth it to run to safety — Taser has your back.
State regulations vary, so check your laws before making your purchase. The Taser Pulse+ can be yours for $450 and is available in black or neon yellow.