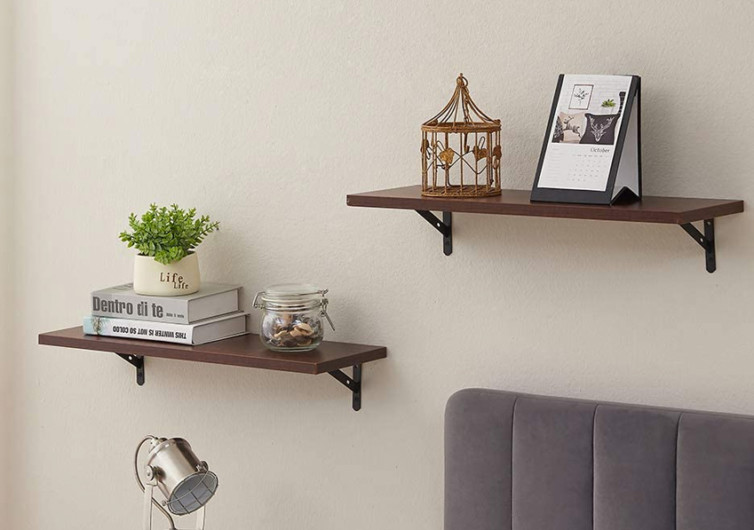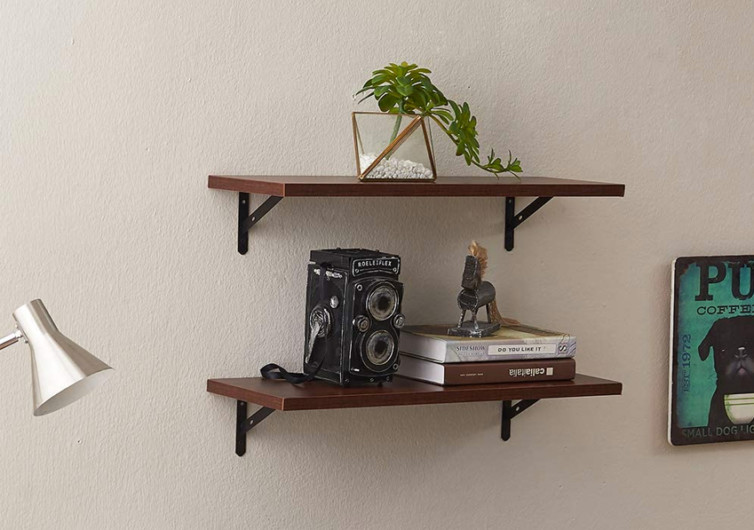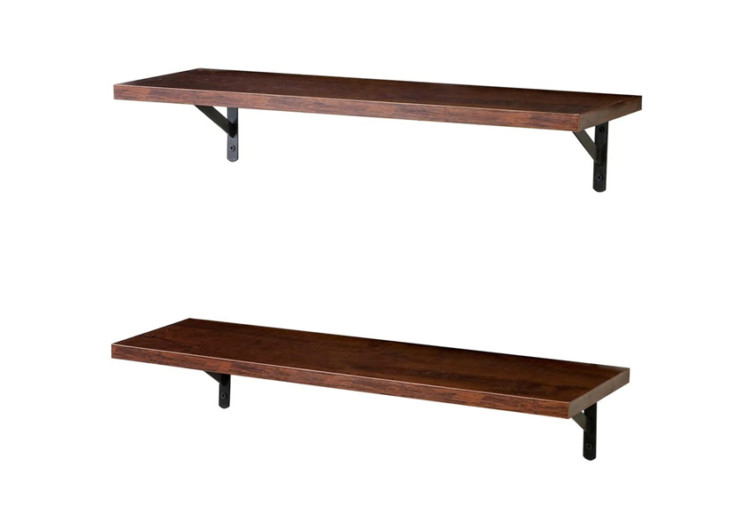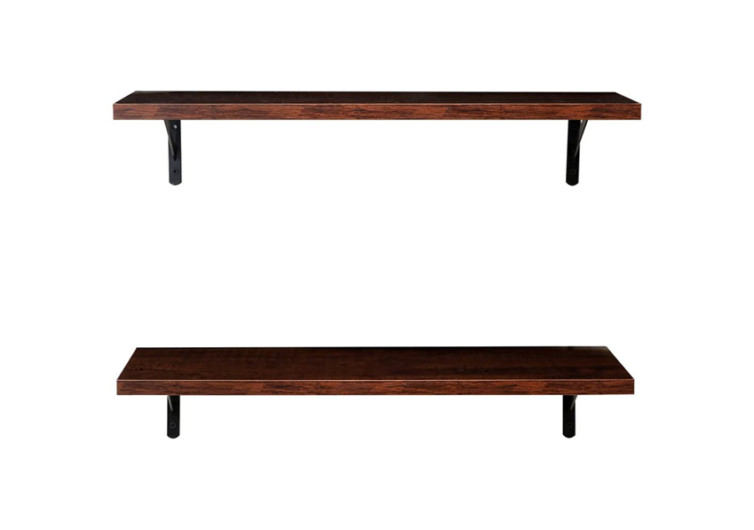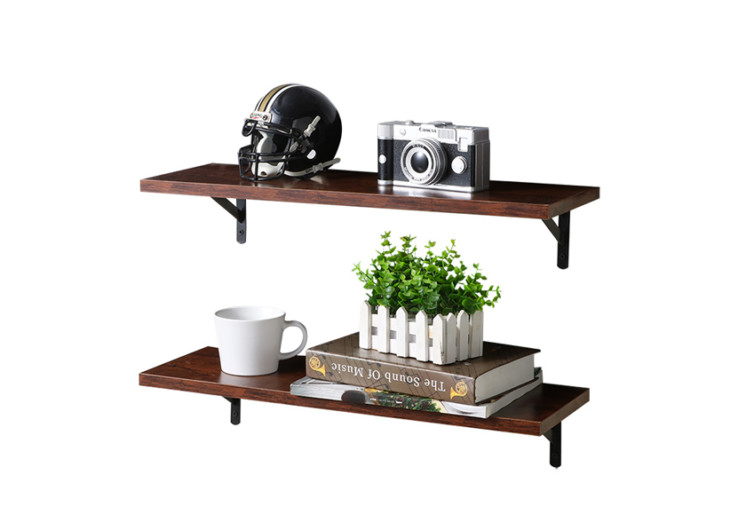 GearHungry may earn a small commission from affiliate links in this article.
Learn more
SUPERJARE Wall Mounted Floating Shelves
If you are looking for functional pieces in neutral colors, floating shelves such as the SuperJare Wall Mounted Display Ledge provides a cleaner and sophisticated look for any space. For this set, you get two shelves made of thickened P2 particle board in Retro Brown color. There are also two dimensions to choose from: 23.5"L X 7.9"W X 4.3"H and 15.7"L X 11.8"W X 6.8"H. It also comes with anchors, 4 metal brackets, and screws which can easily be attached to a wall using a power drill or screwdriver.
With the neutral shade and metal anchors, these pieces blend easily in rustic or most minimalist designs whether it's an office, dorm, kitchen, or a living room. It can also be used to accentuate central pieces in your living room such as carpets and couches. For kitchen spaces, you can use these shelves to showcase matching dishes or kitchen sets. However, if you have mismatched items, chipped bowls, or stained pans, cabinet storage is more practical in this case.
Floating shelves like these will also work best for small apartments or rooms. It provides a clean look for the room without sacrificing storage space. Open space shelves like these are ideal for storing everyday items such as keys, phones, wallets, books, or documents for easy access. If you're planning to use this to store decorations or trophies, it would also add to a room's sophistication. For bathrooms, these would also make space-saving organizers for bathing essentials mounted near or above the toilet.
Each shelf is 0.7 inches thick and can only hold up to 20 lbs. of weight for each board hence will work best as an aesthetic piece or mini-organizer.
The SuperJare Wall Mounted Display Shelf is more cost-efficient compared to traditional shelves or cabinets. Users who purchased this type of shelf are predominantly concerned with its visual impact rather than functionality.