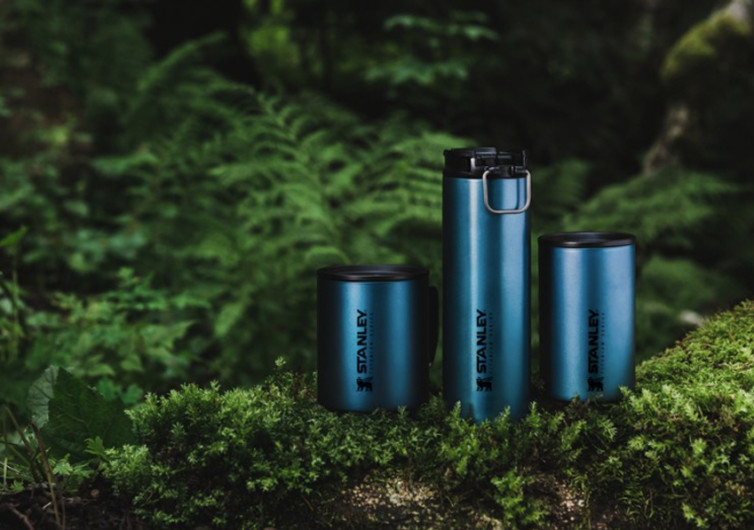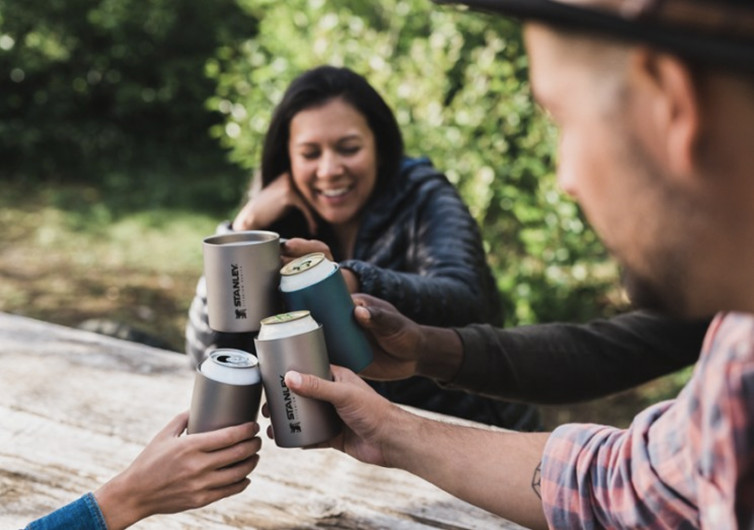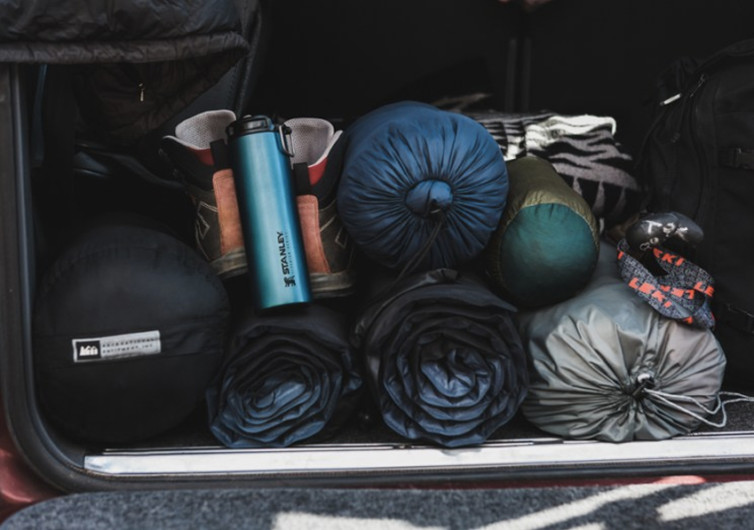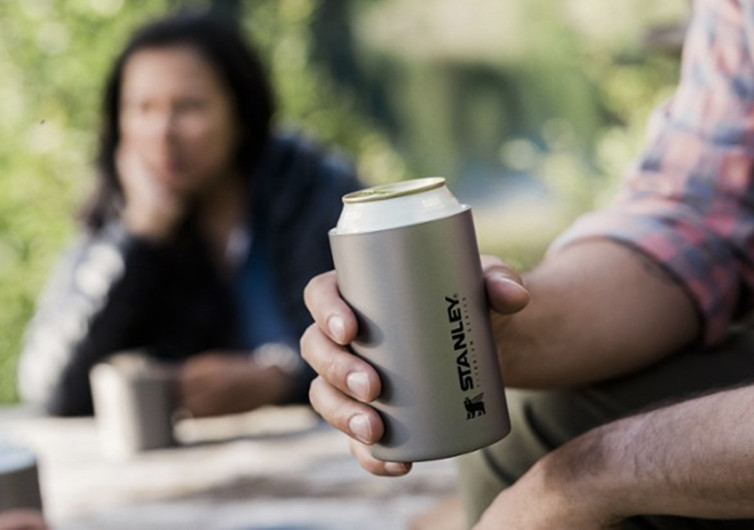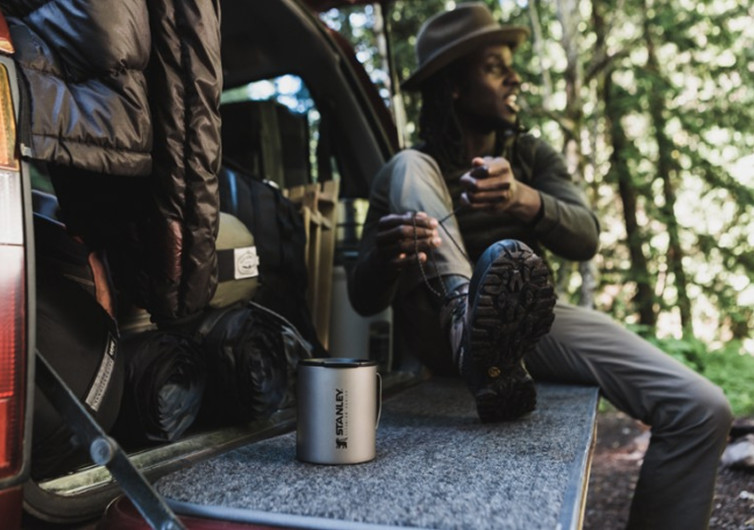 GearHungry may earn a small commission from affiliate links in this article.
Learn more
Stanley Titanium Double-Wall Travel Mugs – A Premium Upgrade for To-Go Drinks
Why It's Worth It
Stanley camping mugs and coffee thermoses have been a part of outdoor adventures and early starts since their inception in 1913. Double-wall vacuum insulation has become the premium standard for on-the-go cups, and Stanley proudly leads the pack with these tough-as-nails travel mugs. Your hot beverage will lose heat faster with a singular wall, which you know from every time you've grabbed a too-hot mug. With a double-wall mug, the atmosphere between the two walls insulates the liquid inside and slows down heat transfer. With an extra barrier and a vacuumed atmosphere standing between your early-morning joe and the cold morning air, your beverages will stay hot — or iced — for hours longer than your typical travel mug. It's pricey, but there's a reason why these mugs are more popular than the thin plastic coffee mug you got for free at your last 5k.
Each mug features with Grade 1, BPA-free, ultra-light, and ultra-durable titanium. This high-quality material will keep your drinks safe, even if you drive off and drop your coffee from your car roof. This camping mug will survive dents and scrapes for decades to come. And it will do so while keeping your drinks the exact temperature you want them to be.
The Travel Mug
This 14-ounce Stanley Titanium travel mug is tall and slender (8.4-inches tall and 2.5-inches wide), perfect for your car's cupholder or taking up minimal space on your desk. It easily slides into the side pocket of a backpack or laptop case for better travel on bike-to-work day. The no-spill, cam-action lid opens smoothly and stays closed, even when your drink topples over.
It will keep your hot drinks hot and your cold drinks cold for 4 hours, while your iced drinks will stay frozen for up to 16 hours. A metal loop allows you to lash your mug to a pack while you're on the go and short on hands. This one retails for $100.
The Multi-Cup
So you're looking for a camping cup, coffee mug, and insulted koozie? You've found it. This 10-ounce multi-cup keeps hot drinks hot for 2 hours, cold drinks cold for 3 hours, and iced drinks iced for up to 10 hours. It sports a press-to-fit, drink-through lid (so no spill-proof tabs here) when you need tea to-go. With the top off, however, you can fit a 12-ounce can of your favorite bubbly beverage.
The same double-wall insulation that keeps your hot cocoa steaming will keep your seltzer safe from sun rays and hot hands. This multi-cup goes for $80, but you'll never need another camping or backpacking mug (or a tailgate koozie) ever again.
The Camp Mug
Twelve ounces of perfection in a classic camp mug. The lid is also a drink-through, open slot concept for easy sipping, and minimal heat loss. A sturdy titanium handle allows you to fasten this mug a pack, slide your hand around the mug, or pick it up off the kitchen table. It's the perfect size to hold your favorite latte but compact enough that it won't weigh you down. The handled mug runs for $90, so slap your favorite sticker on the side and claim it as your own.
Where to Buy
REI sells all three of these Stanley mugs. If you're an REI member, you'll even get money back in the form of an REI dividend. Pretty handy for an item you're already planning to purchase!